Spending less on jewelry doesn't mean compromising on style and quality. It allows you to expand your collection and accessorize your summer attire with even more dazzling pieces. Diamonbliss offers a wide range of jewelry options that are not only affordable but also crafted with meticulous attention to detail, sustainability, and ethical practices.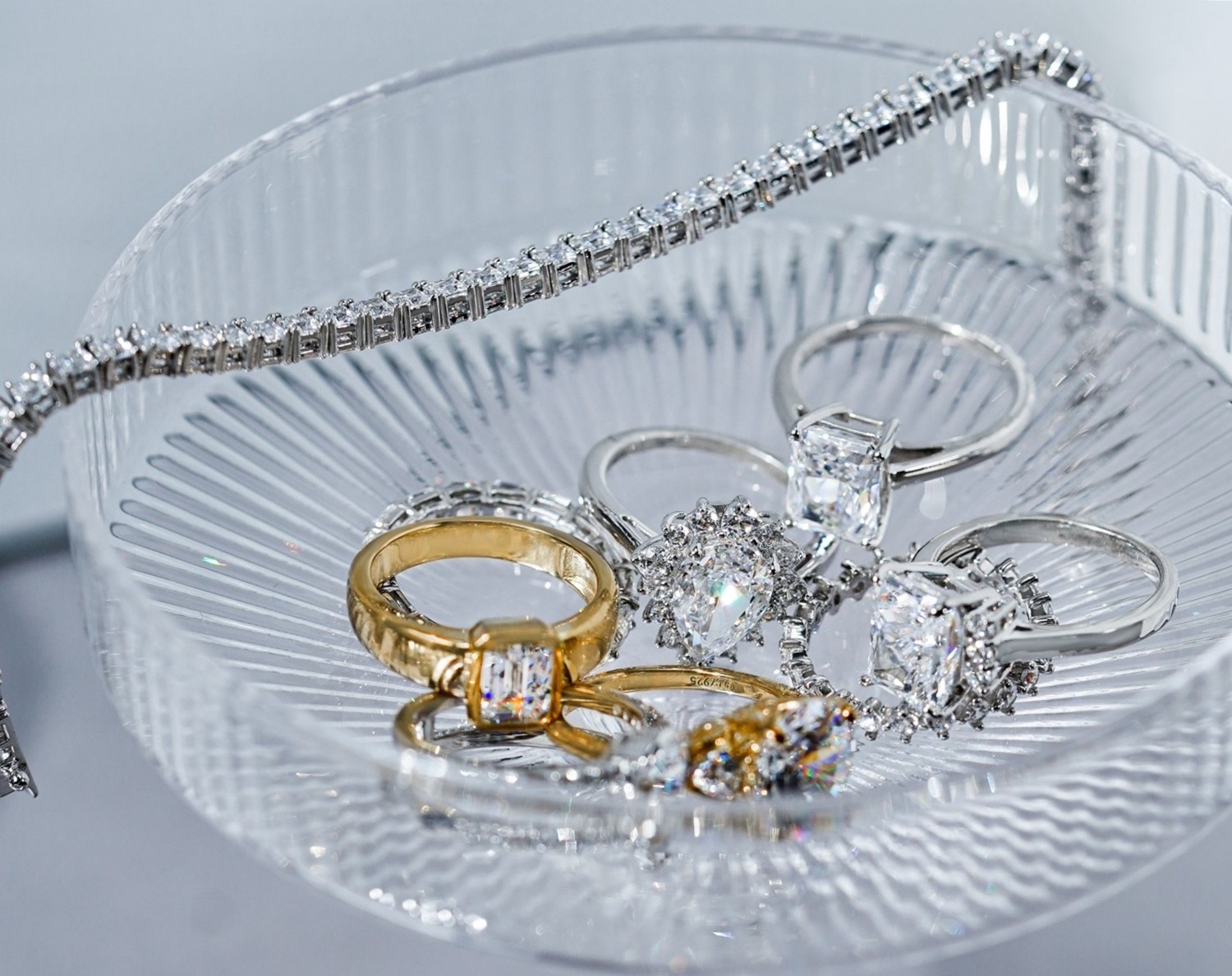 Their offerings are a surefire way to sparkle this season. Their beautiful rings, necklaces, earrings, and bracelets are all tailor-made to meet varied tastes. What's more, their jewelry is sustainably manufactured and conflict-free, so you can feel good about wearing it every day.
One of their best-selling pieces is the Emerald Cut Eternity Ring, $34.30. This stunning ring featured a row of 6.00mmx4.00mm emerald cubic zirconia stones set in sterling silver and plated in platinum. The prong setting enhances the ring's brilliance while minimizing the amount of metal needed. It's the perfect gift for yourself or a loved one.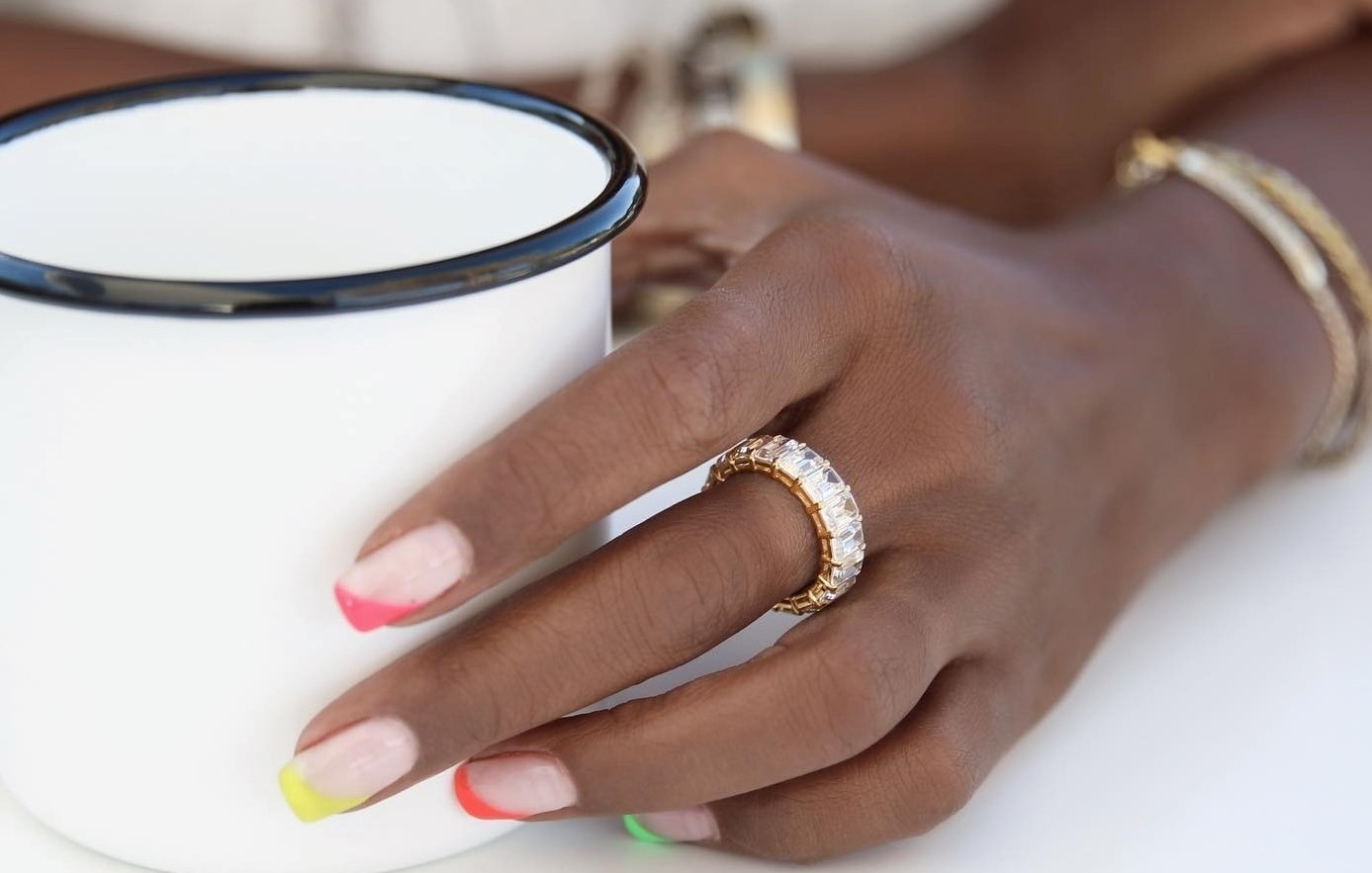 For a timeless necklace, the Hollow Antique Pendant Necklace, $35.50, is an excellent choice. With a prong-set 1-carat cubic zirconia and an antique design style, this necklace adds a touch of elegance to any outfit. Whether it's for Mother's Day, weddings, or anniversaries, this necklace is a versatile accessory that complements all occasions.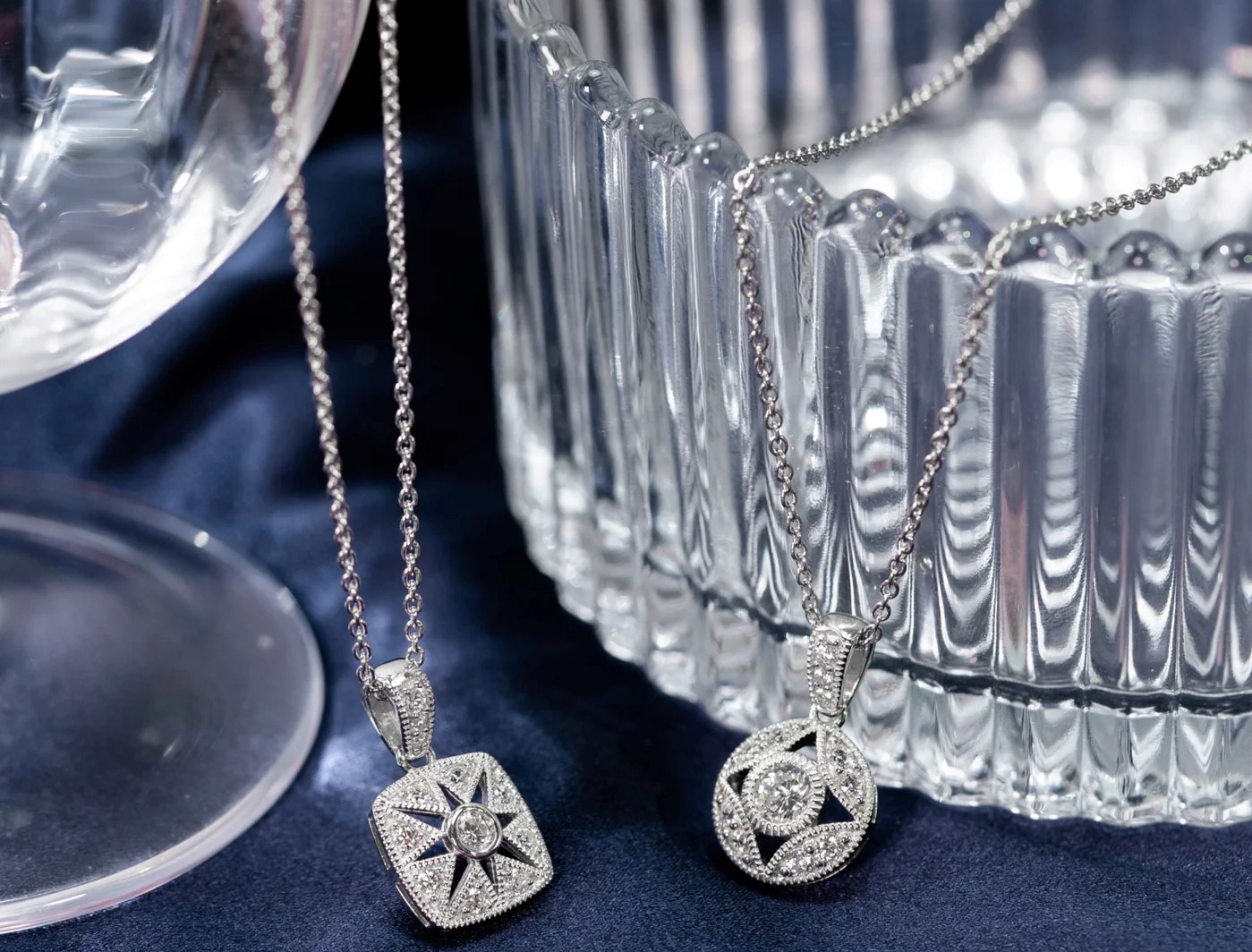 If you're looking for a chic and minimalistic bracelet, the Minimal 3.5mm Round Cut Tennis Bracelet, $66.90, is an elevated design featuring two prongs supporting each stone. This bracelet offers a stylish and understated look that pairs well with any outfit, making it a versatile addition to your jewelry collection.

If you love celebrity rings but can't afford the price, pieces like the Oval Solitaire Engagement Ring, $49.00, resemble a genuine diamond and serves as an excellent substitute for a costly authentic diamond ring. Its beauty and durability make it perfect for travel or situations where there may be concerns about losing or damaging your actual wedding ring.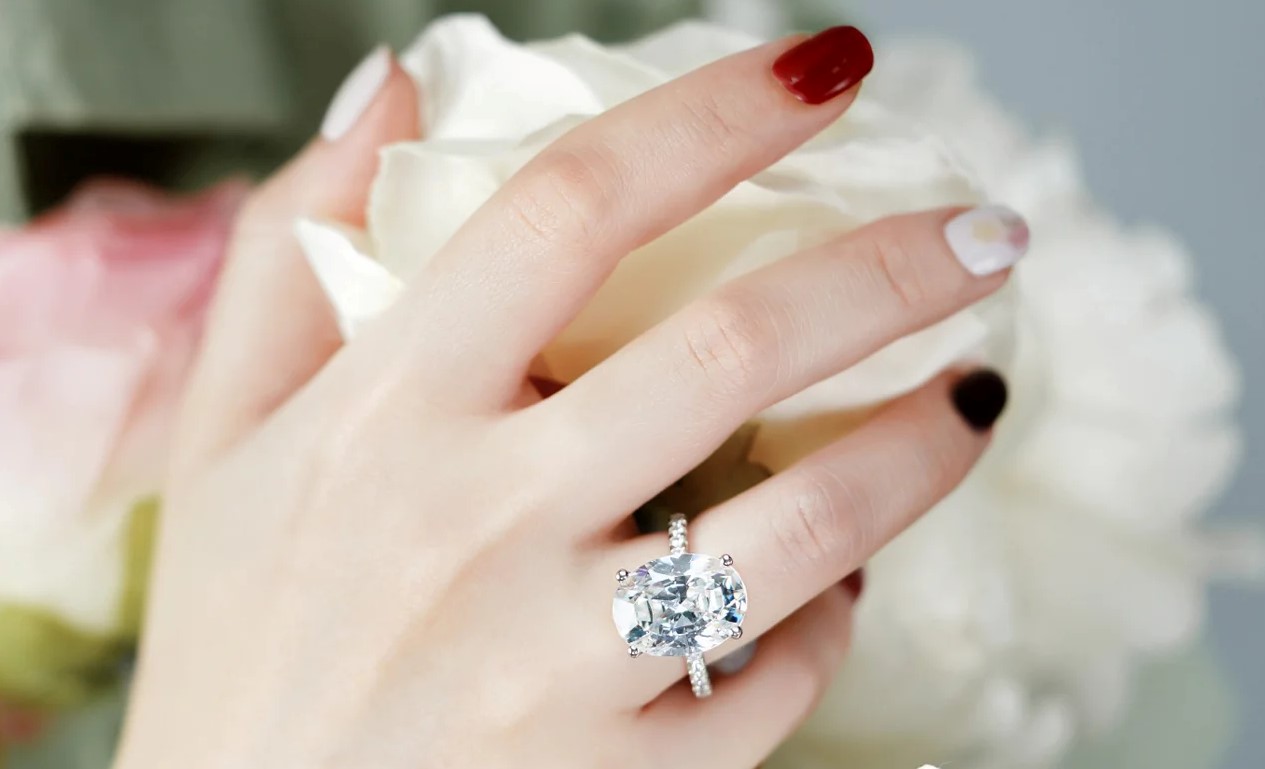 For a statement cocktail ring, the Cathedral Emerald Cut Cocktail Ring, $78.00, is a true visual feast. With its long architectural lines and cushion emerald center stone, this ring exudes elegance and pays homage to Gothic-style cathedrals. Available in platinum and 14k yellow gold plating, this ring is a showstopper.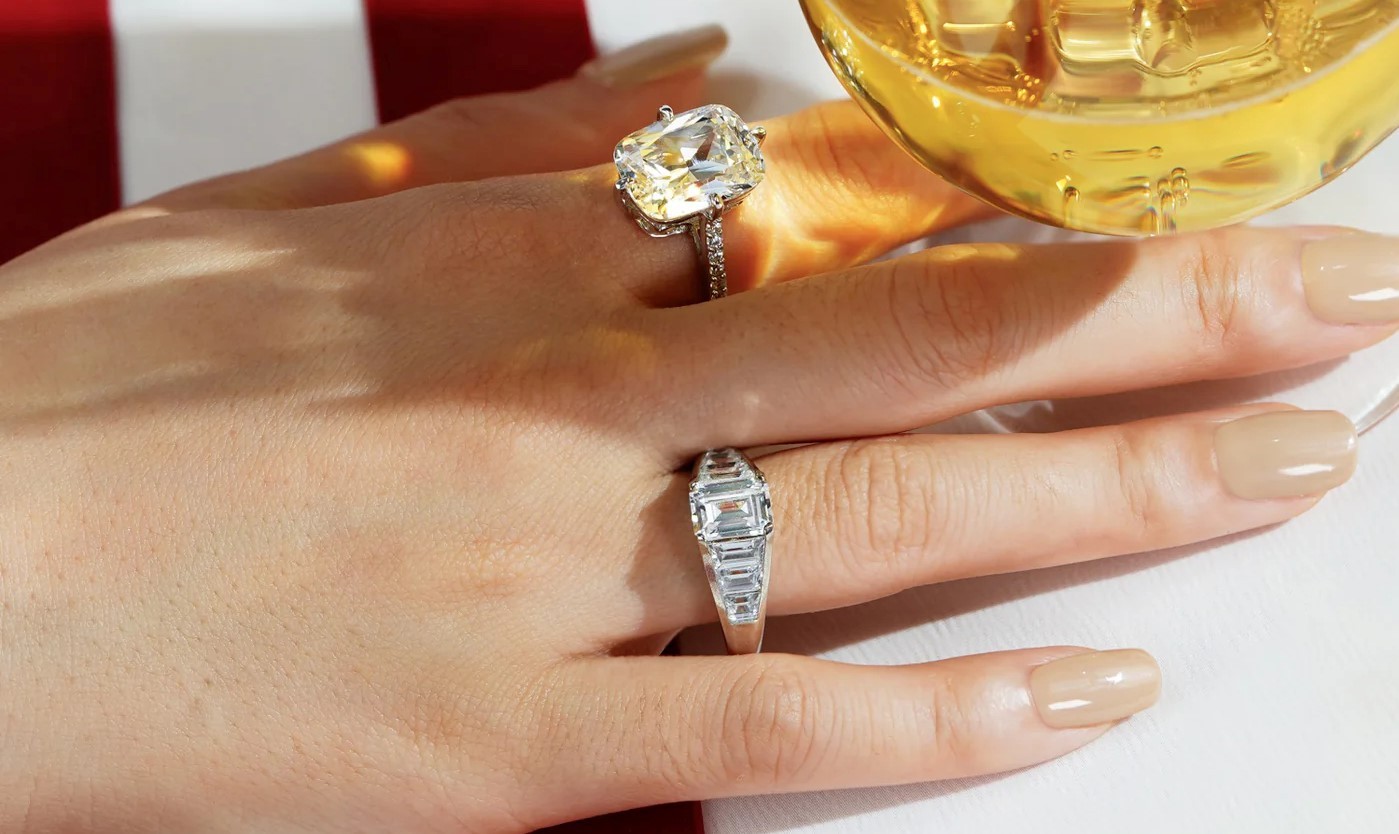 If you admire Jennifer Lopez's style, the 3-stone Anniversary Ring, $55.00, is inspired by one of her rings. Crafted with sterling silver and platinum-plated, this ring features a premium quality 9-carat emerald-cut cubic zirconia as the center stone, flanked by two 2.2-carat triangle CZ side stones. Its bold brilliance and stunning design make it a standout piece.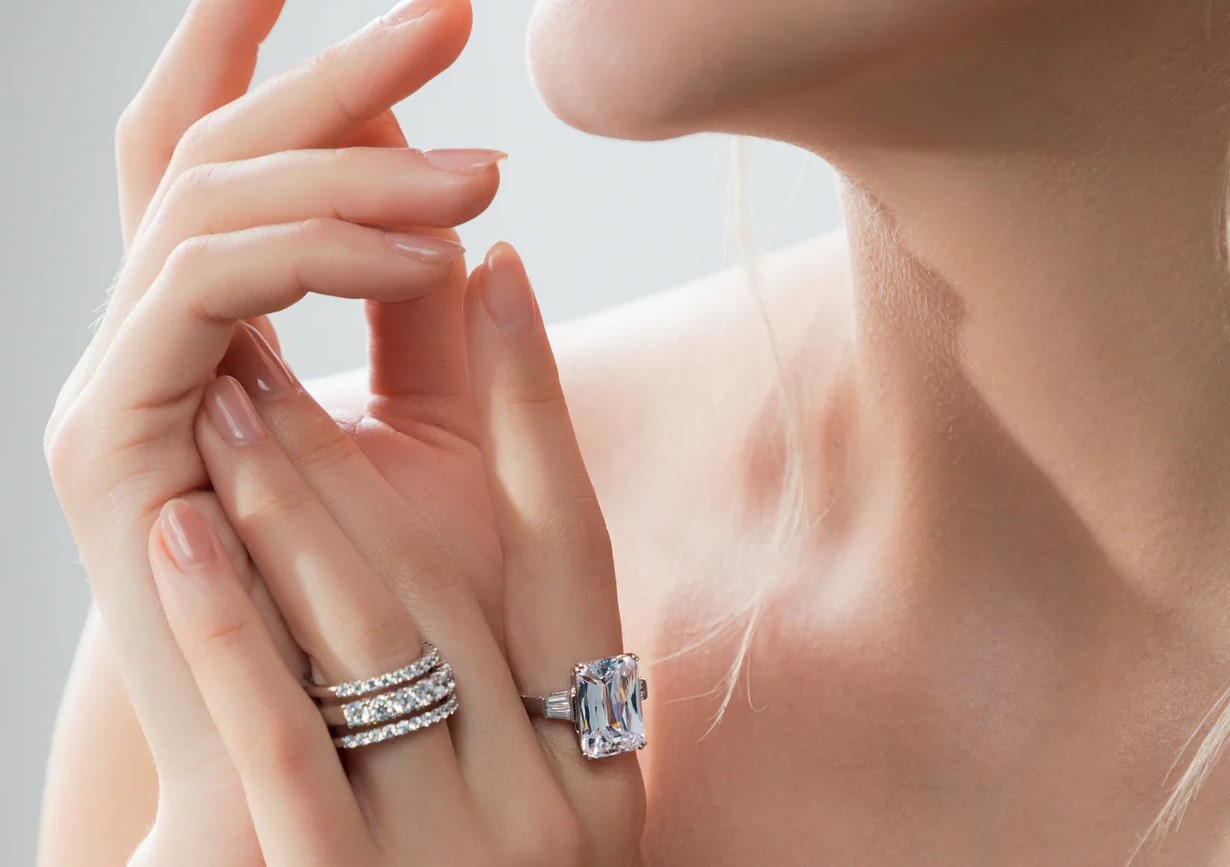 For a delicate and sophisticated look, the Emerald Cut Split-Shank Ring, $35.90, is an excellent choice. With an oversized emerald-cut stone in the center and round cuts running along the shanks, this ring strikes the perfect balance between elegance and airiness.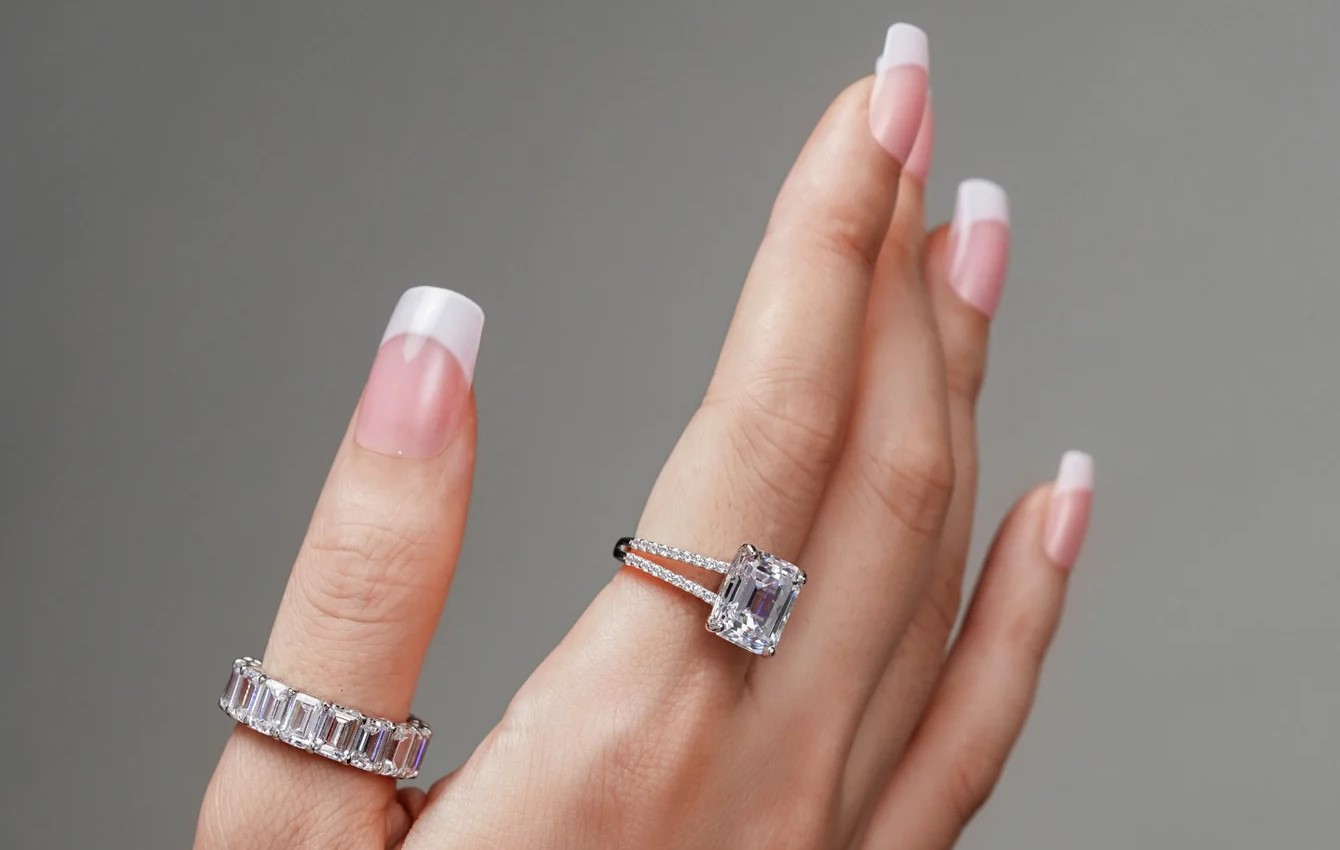 If you're inspired by Victoria Beckham's style, the Pear Cut Engagement Ring, $48.00, is a must-have. Featuring a pear-cut cubic zirconia as the center stone and a delicate one-row pave band; this ring offers a floating look with a touch of glamour.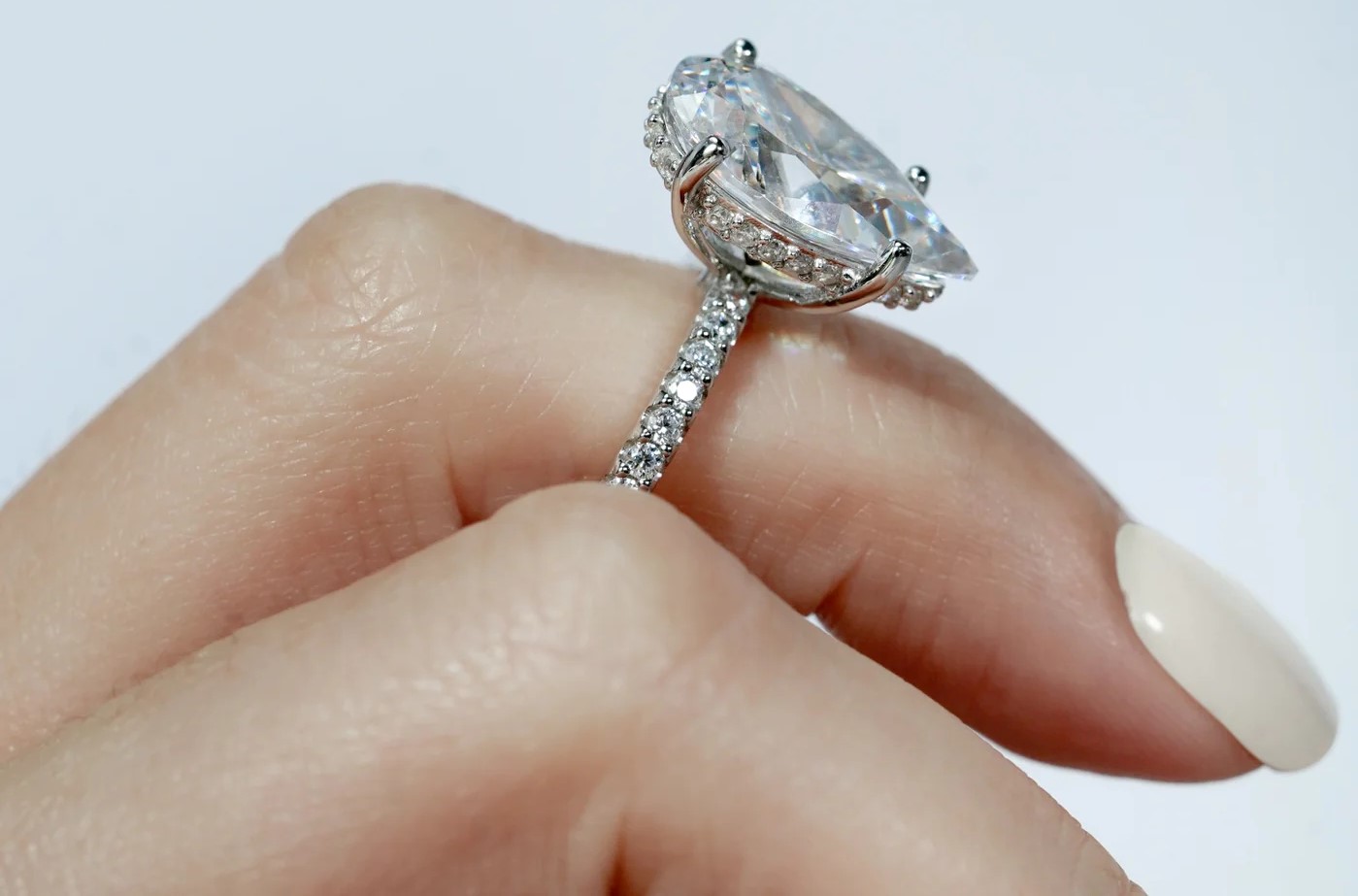 Diamonbliss also caters to those who prefer solid gold jewelry. Head over to Amazon for options like their Solid Gold Stud Earrings, which start at $27.99. The Oval Cut Solitaire Studs are crafted from real 14K or 10K white or yellow solid gold. Tarnish-free and hypoallergenic, these dainty studs are safe for even the most sensitive skin, making them perfect for everyday wear.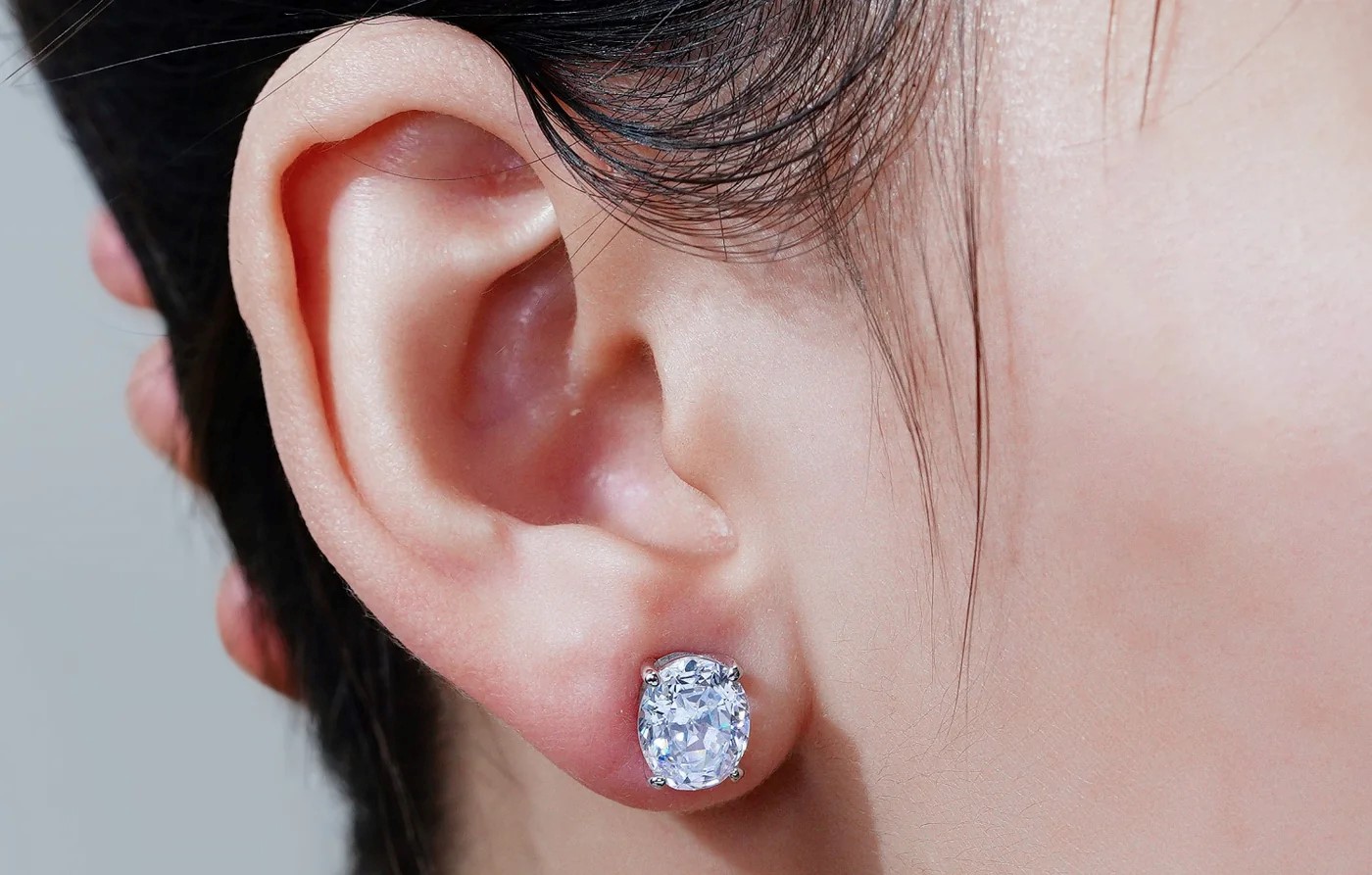 Lastly, for a stunning pendant necklace, the Solid Gold Solitaire Necklace, starting at $63.99, is a standout choice. Hand-selected brilliant-cut cubic zirconia stones adorn this emerald-cut solitaire pendant, providing sparkle and radiance comparable to the finest diamonds. Whether it's for an engagement, wedding, or as bridal jewelry, this minimalist necklace is a true gem.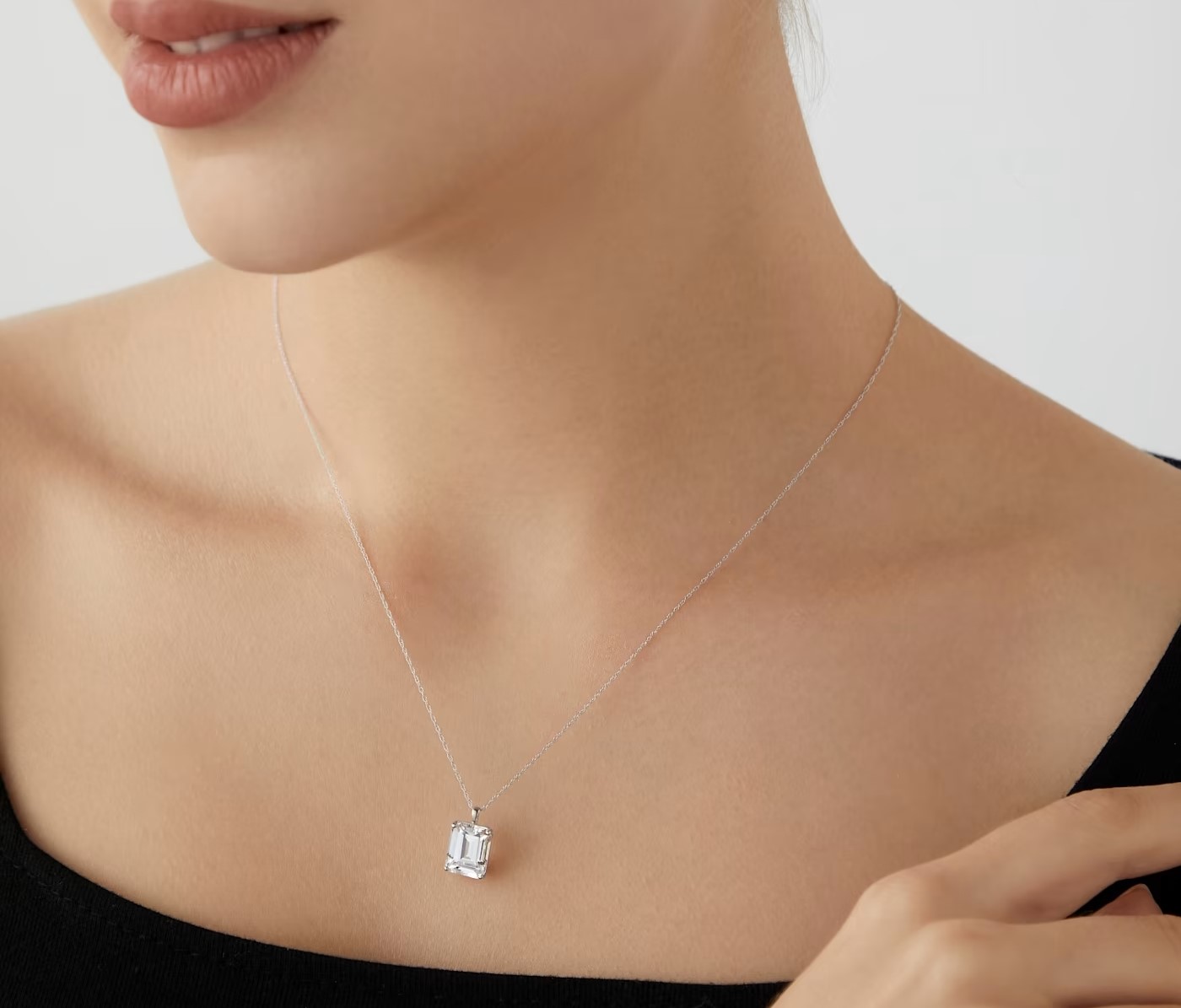 Since Amazon Prime Day is almost upon us (July 11th – 12th), we highly recommend you bookmark these to grab your favorites. By choosing Diamonbliss diamond-alternative jewelry, you will have a diverse collection of gorgeous, affordable luxury pieces.