Garmento Lab Showroom and Golden Media Relations hosted the first Tasty Tweet Up event with new foodie lovers cart,
NYC Healthy Bites
. Guests were treated to a menu of organic beef, chicken and vegan hot dogs and sausages on classic or whole wheat buns, refreshing beverages from
Vita Coco Coconut Water
and
Pop Chips
(love that Sweet Potato) as they got acquainted with one of Garmento Lab's comfy collections – Above and Beyond.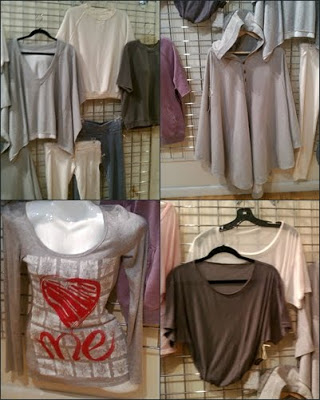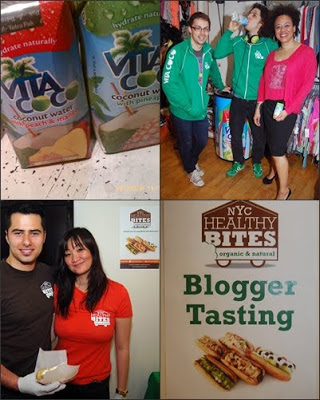 This was my first time indulging in a NYC Healthy Bites hot dog and it was absolutely divine. The overall favorite was "The Diablo", an amazingly delicious organic hotdog topped with diced tomatoes, onions, spicy cilantro sauce and shredded cheese (optional).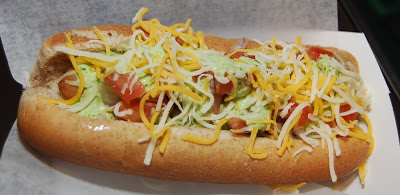 Other favorites served at the tweet up included "The Greek Dog" and "The German Dog". The NYC Healthy Bites cart can be seen around the city daily from 11am – 7pm. "We are often at Columbus Circle" says Kathy Janovic, co-founder of NYC Healthy Bites (pictured above with her husband, Djordje (George) Jankovic). Hungry consumers can find out where they are daily by following them on twitter @nychealthybites.
During the scheduled tweet up guest are asked to tweet up their favorite dog or any information they learned about healthy snacking from the event. Vita Coco reps were on site to educate on the benefits of coconut water. Pure coconut water, Pomegranate, and Pineapple were all enjoyed during throughout the evening.
"The Tasty Tweet up event is a great way for brands to get social media exposure and immediate response to their products" said Jill Goldsberry of Golden Media Relations."The Tasty Tweet up was the perfect event to go into the spring with healthier eating and snacking habits combined with social media", Sharon Lawrence, Founder of Garmento Lab Showroom.