Sephora
, the visionary retailer, has always been at the forefront of beauty, showcasing ground-breaking brands, trends and the latest product innovations. Taking this tradition to the next level,
Sephora
presents
tokidoki
(which means "sometimes" in Japanese), a line inspired by the work of celebrated Italian artist
Simone Legno
.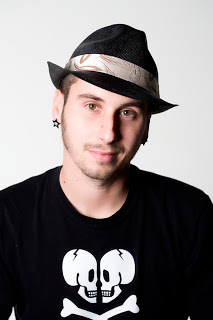 tokidoki is a provocative and playful mix of colors, textures and must-have accessories. The line combines the imaginative playfulness of the tokidoki universe with the highest quality, color-rich formulations. While the packaging includes youthful shapes, glitter and cartoon inspired characters, the color collection is designed to appeal to every color, adventurous glam goddess.
While pressed for time, I was able to get a record-breaking makeover that included Punk Lash Mascara ($18.00), Perfetto Eyeliner ($16.00), Cromatic Eyeshadow Singles ($15.00), Inferno Bronzer ($22.00) and Prisma Gloss ($15.00). I fell in LOVE with the Punk Lash Mascara! It was a good thing I was in a daring mood, otherwise I would have never tried their vibrant, blue mascara. the color was very bold and high in pigmentation. The eye products are for a confident woman who wants to draw attention to her eyes. The mascara will make your eye color pop! The best part, besides the fun color, was our eyelashes didn't feel coated or heavy. Some mascaras clump; this one did not. If time permitted, I would have gladly tried the green or purple. The four great colors available are Cactus Rocket (Black), Sabochan (Purple), Mad Rocker (Green) and Baby Rocker (Blue).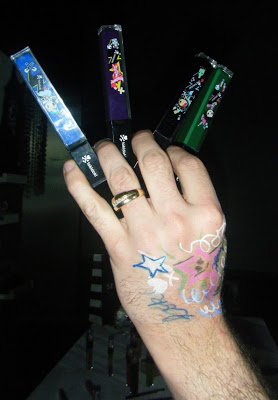 Our Editor, Glasgow, tried the Green Mascara and fell in love with it. She usually wears black but has been known to wear Electric Blue but she said the Green really made her eyes stand out. She also tried the Fantastico Lip Stain ($15.00) in Carnivora, which she said lasted long after several glasses of wine, water and hors d'oeuvres. Other colors include Cactus Friends (Coral), Nana Star (Pink), Peperincino (Maroon) and Rainbow Cloud (Nude)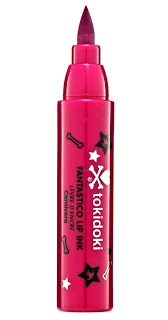 tokidoki's collection of eyes, lips, face and body, nails products and "fun" cosmetic bags may seem like it's targeted to the very young but don't let the packaging fool you, this collection is perfect for glam goddesses of all ages who enjoy color. We were given a few samples (bronzer, eyeshadow and lip gloss) to enjoy but both Glasgow and I are dying to get the blue and green mascaras.
tokidoki will be sold exclusively at all Sephoras and on Sephora.com in May 2010 but a select few, like Sephora Times Square, already have the collection…… so happy shopping
EDITED BY GLASGOW SKINNER