Two days ago, I attended a private preview for the grand opening of LOFT's First NYC Concept Store (LOFT Concept stores already exist in DC, San Francisco, Michigan, etc) an inviting and colorful boutique-style store located at 1230 Ave of the Americas at 49th St (Rockefeller Center). The new concept store officially opened yesterday, June 1st. LOFT is celebrating the opening the entire month with a series of summer Friday events entitled
"Friday's Rock"
.
Beginning on June 1st, stop by the store from noon to 4pm for cocktails, gifts with purchase, raffles, and a DJ
(see end of post for schedule of events)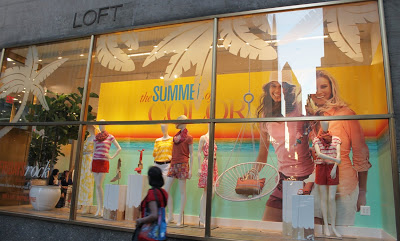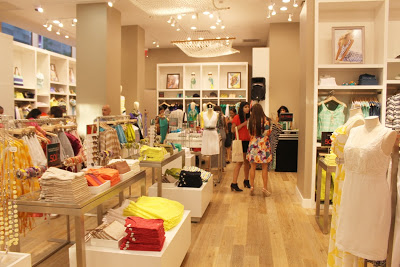 In addition to the boutique-style layout, which are filled with hundreds of style ideas, the LOFT Concept Store also features signature style closets that make it easier for you to personalize your look with LOFT's stylish offerings. "A Style Closet is every woman's dream closet," said AliaAhmed-Yahia, LOFT's Chief Style Director. "It's filled with fun, fashionable clothes and accessories in a space designed to
inspire". LOFT gives you the perfect arena for you and your friends, mothers, sisters, etc to have a wonderful "girls day" shopping experience (warning – you'll never want to leave)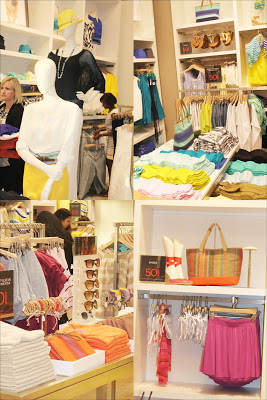 Take advantage of these great LOFT Fridays Rock events:
June 1st – OPENING DAY: Free LOFT tote with purchases of $75 or more.


June 8th – GRAND OPENING EVENT hosted by Refinery 29: Get styled by a Refinery 29 editor and receive a Fall 2012 LOFT Collection necklace with purchases of $100 or more.


June 15th – Get LOFT dip-dye clutch with purchases of $100 or more.


June 22nd – Get a Bliss Spa manicure and exclusive LOFT nail polish with purchases of $100 or more.


June 29th – Get a Drybar blowout with purchases of $100 or more.