I had the unique pleasure of attending a fashion and wine event (two of my favorite things) hosted by none other than the fabulous Jeannie Mai, host of the Style Network's "How Do I Look?" and the Digital Fashionista on NBC's "Fashion Star. The event was to highlight Jeannie's idea of pairing wine with your mood, as opposed to just pairing wine with food.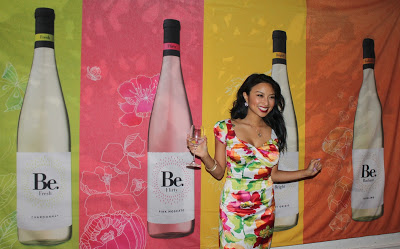 Wine Wearapy, as Jeannie calls it, is how your wine can absolutely match your style. Jeannie showed exclusive tips on how your sense of style plays into the wine you drink, she also featured four summer looks to match the four wines available from Be Winery.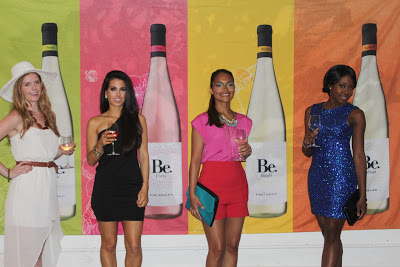 Jeannie believes that you should drink your wine just like you'd … pick an outfit! Her wine and style tips include:
"If you're having a jeans & t-shirt day, try something bright and casual like a Pinot Grigio
If you're feeling super stylish and want to try out your new pair of stilettos, be radiant and let your true colors shine through with a Reisling
Change your look, change your lipstick, change your wine. Try something crisp and fresh, like a citrusy Chardonnay
If you're looking to meet up with your boyfriend, think about choosing a wine that has a memory or an emotion tied to it, like the always flirty pink moscato."
Check out the video below of Jeannie Mai introducing each look as it represents each of the Be. wines
So who exactly is Be Winery. It is a fresh new collection of wines designed by Millennial women for Millennial women. The four varieties of Be.Wine is inspired by moods – Be. Fresh Chardonnay, Be. Radiant Riesling, Be. Flirty Pink Moscato and Be. Bright Pinot Grigio. I tried three out of the four wines and found them to be very light, crisp and delicious. I am a Riesling girl every day of the year but found myself quickly falling for Be. Wines Pink Moscato and Chardonnay.
Be. wines, which launched in the spring, was created by winemaker, Christine Spani. Be. is for the woman that is flirty, fresh, bright and radiant, a woman that is searching for something inspiring, stylish and playful. If this describes your taste, then visit www.bewinery.com for more information and keep an eye out for Be. wines, which retails between $9.99 and $12.99, at grocery and liquor stores across the U.S as well as online.