For just a little over a month, I've been trying out a new daily immune supplement called
Alomune
, which arms your natural defenses, keeps you healthy and wards off viruses like the common cold year-round. I find that always get sick after New York Fashion Week; while the shows are going on, you don't get to eat or sleep properly and you're always on the go – non-stop for seven days straight. The end result is your body crashes, which is what always happens to me. Add in the season change and decreasing temperature and you're got a sick blogger – and my cold/flu usually is on and off until January. In comes
Alomune
.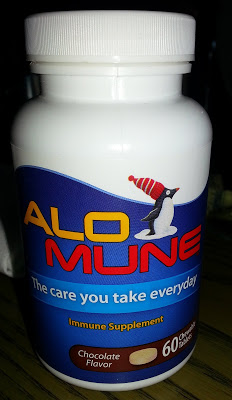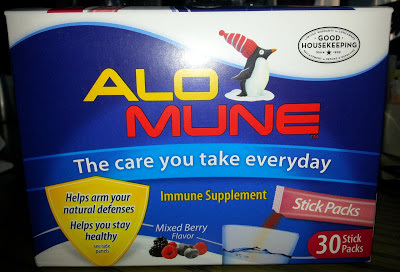 Alomune is a safe, daily immune supplement made with natural extracts from the renewable Minnesota Larch Tree that optimize the body's immune response to help people stay healthy from Lonza, one of the world's leading suppliers to the pharmaceutical, healthcare and life science industries. Seen above in Chocolate flavored Chewables (which tastes like Hot Chocolate) and Mixed Berry flavored Stick Packs, the immune-enhancing, plant-based carbohydrate has worked wonders for me. I started taking Alomune (two chewables per day) right after Fashion Week while I had the flu. Not only did it strengthen my immune system to fight off the flu virus faster (I started getting better within a week of taking Alomune), I haven't gotten sick again since. Even with all the downpours (one of which I got caught in), rapidly dropping temperatures, Hurricane Sandy, etc, I'm still as healthy as ever. Compared to "other" immune supplements (several of which I have taken), Alomune's effects are quite superior. There's no comparison to the results of Alomune.
"Alomune is a vital addition to the wellness market that highlights the idea of maintaining the immune system to achieve good health," said Dr. Dan Johnston, military public health expert and Alomune spokesperson. "It's important to be as resilient as possible to immune challenges, and Alomune helps optimize the body's natural defenses, keeping it strong and protected."
Alomune has now become a part of my daily life and I know I won't go back to anything else. Want to try Alomune for free and enjoy the benefits of a stronger immune system, log on to http://www.tryalomune.com/ to get free samples of either the chewables or the stick packs.