Are you ready for some eye-catching beauty? Cult-favorite beauty product,
Bioré Deep Cleansing Pore Strips
, is now available in an exclusive new Limited-Edition pop art-inspired tin. From the time this innovative product debuted, it has have been the salvation for many teens (yours truly included). And though I am no longer in my teens, the Biore Deep Cleansing Pore Strips are still a part of my beauty regimen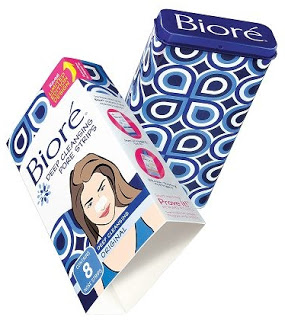 Echoing the vibrant, graphic design movement of the 50's, the bright, eye-catching tin is a contemporary take on the iconic style of pop art popularized by the era's most influential artists. Housing the same signature strips you love in a chic new way, re-use the tin for your pore strip refills or hang onto the must-have limited-edition with a mirror inside long after the strips are gone.
The Limited-Edition Biore Deep Cleansing Pore Strips in its limited-edition tin (each tin contains 8 pore strips) are available on shelves in retail locations now (Target already has them) until the beginning of September. The best part? They are the same price as the regular strips – $7.99 -$9.99 (bravo to Biore for that).