I'm taking a slight break from covering Mercedes-Benz Fashion Week to let you know about a new interactive video game launching today –
NBA Baller Beats
. I had the pleasure of attending the preview for this unique video game in July and was wowed by how it allowed the player to develop real Basketball skills and get a real workout (check out my video of a player trying out the game later in this post).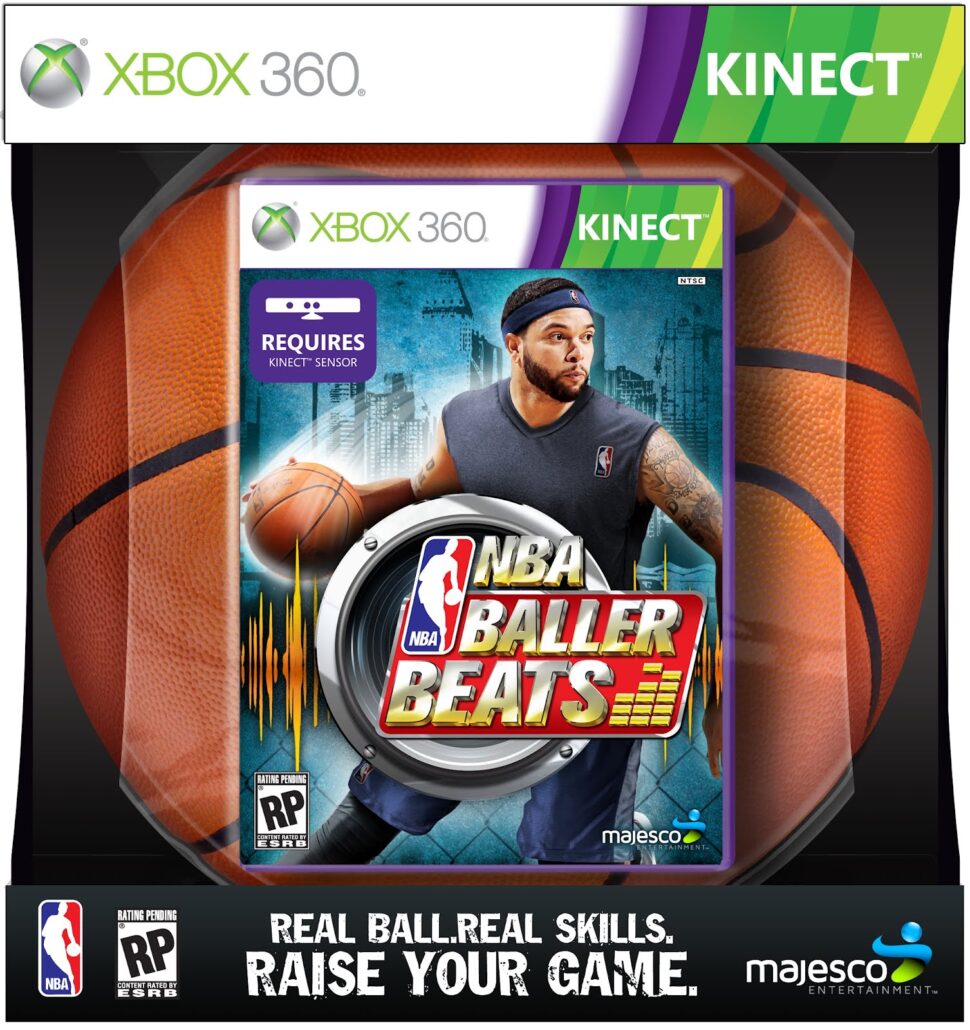 NBA Baller Beats is the first ever motion-based sports video game that requires you to actively play using a real Spalding Basketball in an interactive beats-driven experience. Players earn points while dribbling the basketball to a hot soundtrack that includes Kanye West, Common, Skrillex, LMFAO and more. The video game comes bundled with an official, full-size Spalding® NBA game ball replica for $59.99 and features Deron Williams, Brooklyn Nets point guard and two-time NBA All-Star, on the cover. Not a great Basketball player? The game has Move School where you can practice difficult moves like the cross-over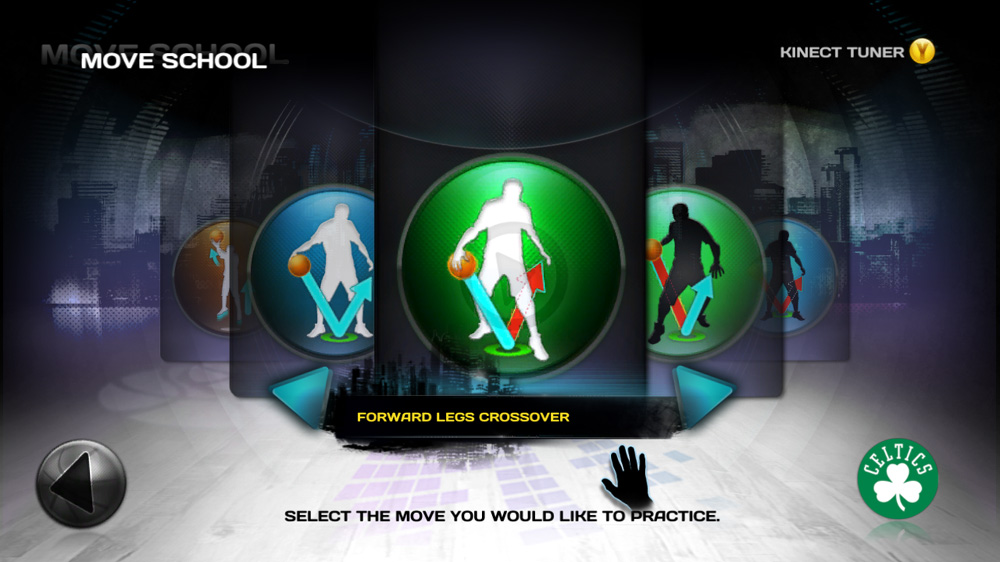 Another great feature is venue select – want to play at surrounded by Knicks or Timberwolves themed basketball courts? NBA Baller Beats gives you the option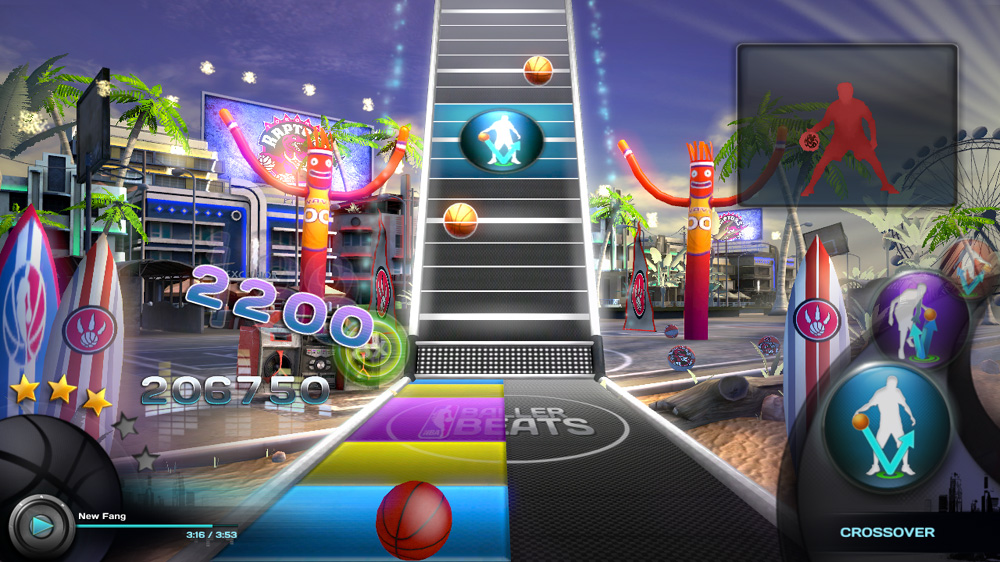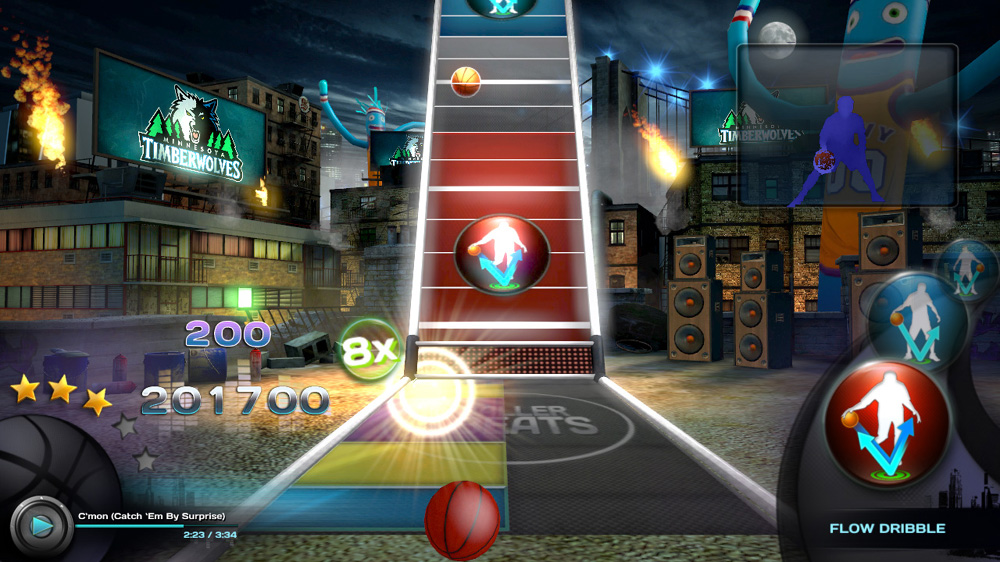 Want to see what this exciting game is all about, check out video of Curtis R. Smith (who helped develop the game with Majesco Ent) as he plays the hardest song (Missy Elliott's Get Ur Freak On) on the hardest level (Baller).
Check out all of NBA Baller Beat's awesome features below:
A fun, high energy and first-of-its kind basketball video game where Kinect for Xbox 360 tracks every move and every bounce of the ball.
The first time a video game requires a real basketball in your hands for real physical gameplay.
An officially-licensed NBA game ball replica from Spalding® comes packaged with the game.
Time your dribble to the beat and perform a variety of skill moves displayed on-screen, to score points, earn achievements and unlock assets and additional gameplay.
Train alongside your favorite NBA franchise as all 30 teams are represented through unlockable virtual assets and team-themed court environments.
The music is your guide as you aspire to perform like a pro and master ball-handling skills.
Features a slammin' soundtrack including 30 licensed tracks spanning decades and genres including hip-hop, rock, and old school favorites.
Score bonus points by performing 20 special baller moves displayed on the skill move flash cards including crossovers, between the legs, behind the back and more.
Unlock songs and difficulty levels as well as over 100 NBA posters and Panini's 2012 NBA HOOPS basketball trading cards showcasing NBA pros' greatest moves from unforgettable games.
To maximize your performance, visit the extensive in-game tutorial where two-time NBA champion and Emmy Award-winning TNT NBA analyst Kenny Smith dishes tips for success.
Multiple game modes extend the action in your living room court:

Move School: Practice different skill moves to become a better all-around baller.
Single Player: Play in one of four unique environments and unlock songs, difficulty levels, player posters and trading cards as you master the skills of NBA pros.
Battle Mode (Up to 8 Local Multiplayer): Go head-to-head against multiple players – the highest score wins bragging rights.

Show-off your baller skills as the Kinect sensor takes pictures that you can upload and share on Facebook.
The NBA Baller Beats soundtrack features an exciting mix of 30 licensed tracks ranging across decades and
genres from hip-hop to rock to old school favorites.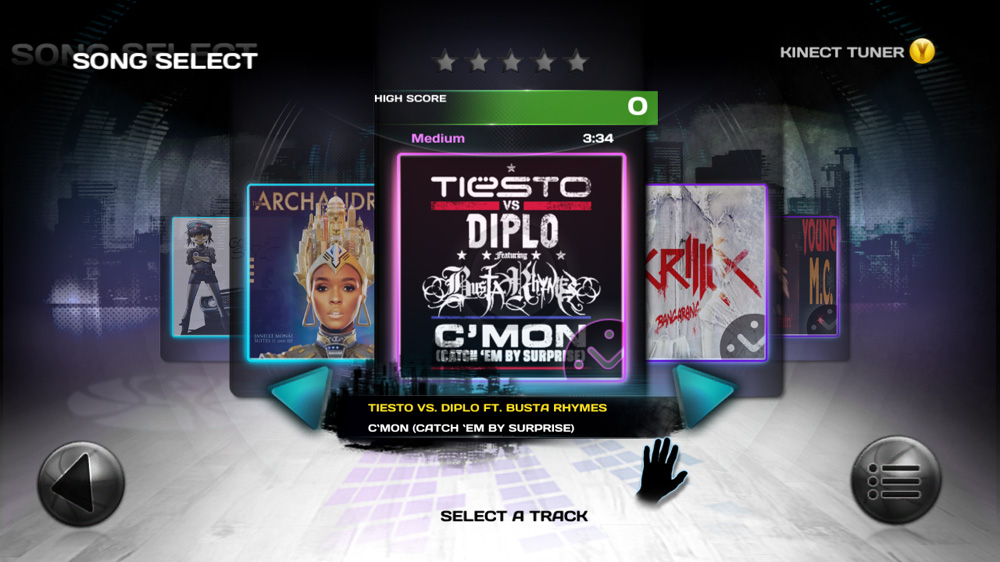 The full set-list includes:
"Access Hollywood" – Consequence
"Autobiotics" – Calling All Cars
"Canon" – Justice
"Championship Fever" – Najee
"Disparate Youth" – Santigold
"Don't Sweat the Technique" – Eric B. and Rakim
"Get Ur Freak On" – Missy Elliott
"It's Ok" – Cee-Lo Green
"Music Makes Me Feel So Good" – Static Revenger
"Night By Night" – Chromeo
"O.N.E." – Yeasayer
"Roll Up" – Wiz Khalifa
"Satellite" – Rise Against
"So Good" – B.o.B.
"Surf Hell" – Little Barrie
"Amazing" – Kanye West ft. Young Jeezy
"Another One Bites the Dust" – Queen
"Bangarang" – Skrillex ft. Sirah
"Blue Sky" – Common
"Bust A Move" – Young MC
"Chillin" – Wale ft. Lady Gaga
"C'Mon Catch 'Em By Surprise" – Tiesto vs. Diplo ft. Busta Rhymes
"It's Tricky" – Run DMC
"Let It (Edit Remix)" – Machine Drum ft. Melo X
"New Fang" – Them Crooked Vultures
"Obstacle 1" – Interpol
"Party Rock Anthem" – LMFAO ft. Lauren Bennett and GoonRock
"Slam" – Onyx
"Stylo" – Gorillaz ft. Mos Def and Bobby Womack
"Tightrope" – Janelle Monae
NBA Baller Beats hits shelves today. Get it while you can.