Now that NYFW the Shows is over, we can finally share the amazing shows and events we enjoyed. Funny enough, our first show had all to do with hair fashion than clothing (although we saw some pretty cool fashions). We always look forward to the start of fashion week. Not just for the incredible runway shows we anticipate attending but because NYFW debuts with the NaturallyCurly Texture on the Runway Show. The incredible hair show, presented by NaturallyCurly and Sally Beauty, is a celebration of the beauty of natural hair. This year's runway show brands included Camille Rose Naturals, Cantu, Carol's Daughter, Creme of Nature, Mielle Organics, SheaMoisture, and The Mane Choice.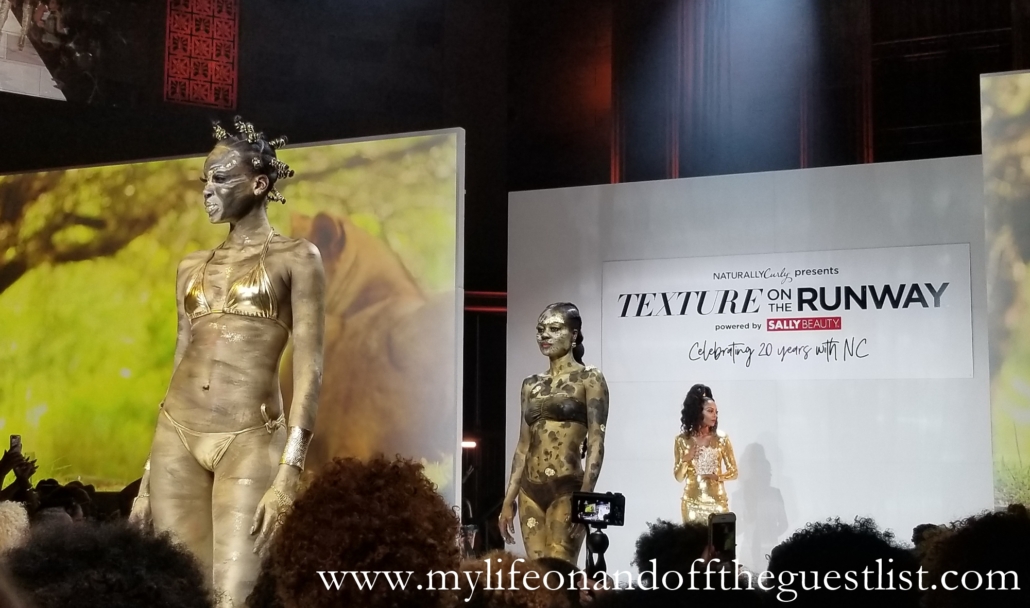 This year's Texture on the Runway show was also a celebration of NaturallyCurly's 20th anniversary. Hosted by NaturallyCurly co-founder Michelle Breyer, and recording artist and breakout star of Love & Hip Hop Miami Amara La Negra, the seven top texture brands showcased their take on texture down the runway.
Camille Rose Naturals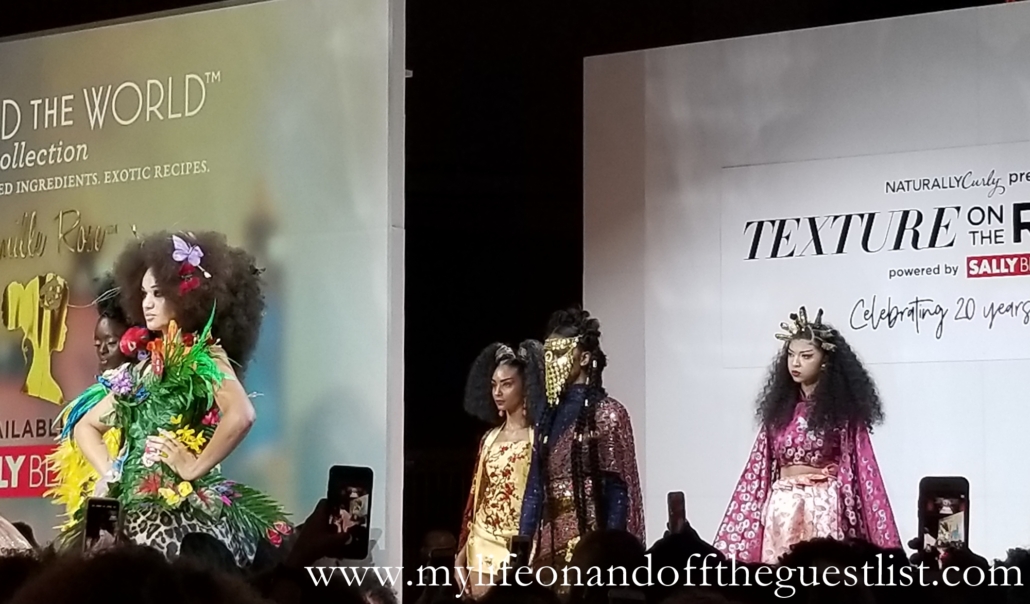 What better way to celebrate the launch of their Around the World collection than with a variety of multicultural models and hairstyles. Their hairstyles represented the beauty of the diverse regions of the Amazonian Rainforest, South Pacific and the Middle East. Camille rose Naturals was definitely oneof ourfavorite presentations.
Cantu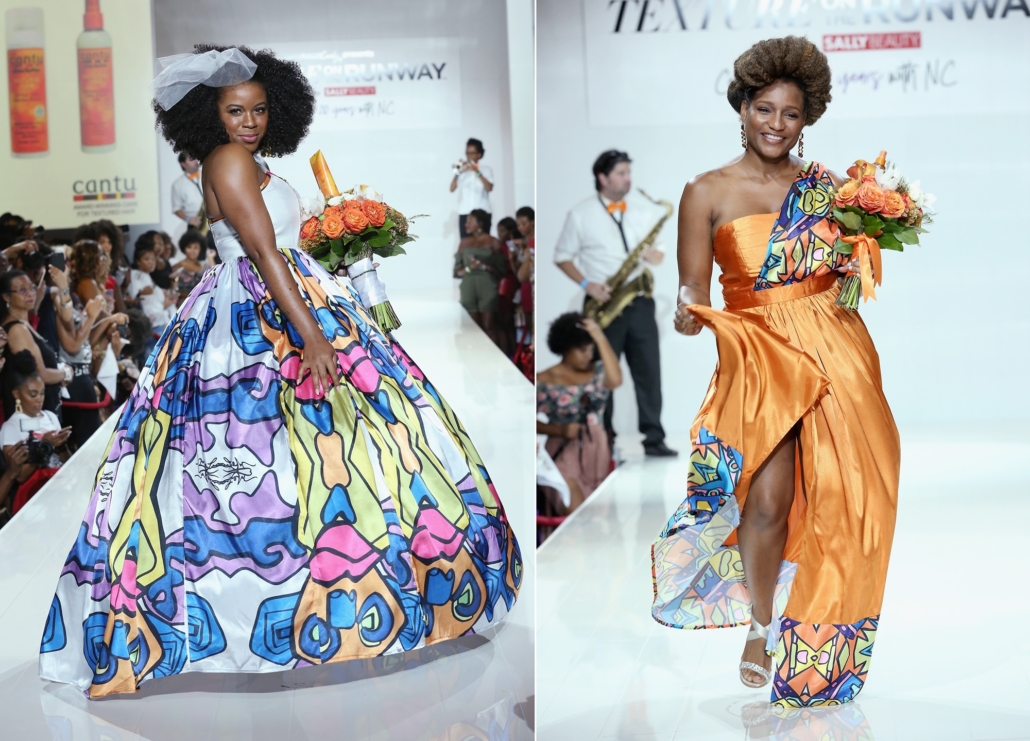 Cantu brought the vibrancy of New Orleans to the NaturallyCurly Texture on the Runway stage. Cantu's presentation was to celebrate the textured hair movement and their dedicated and hardworking team.
Carol's Daughter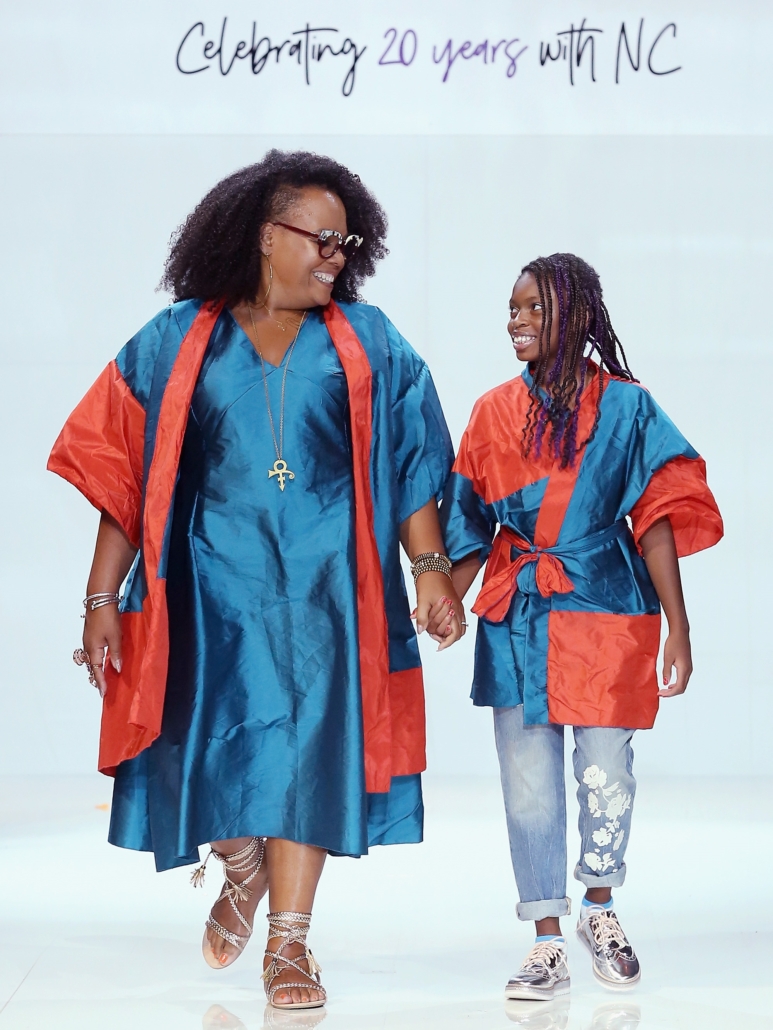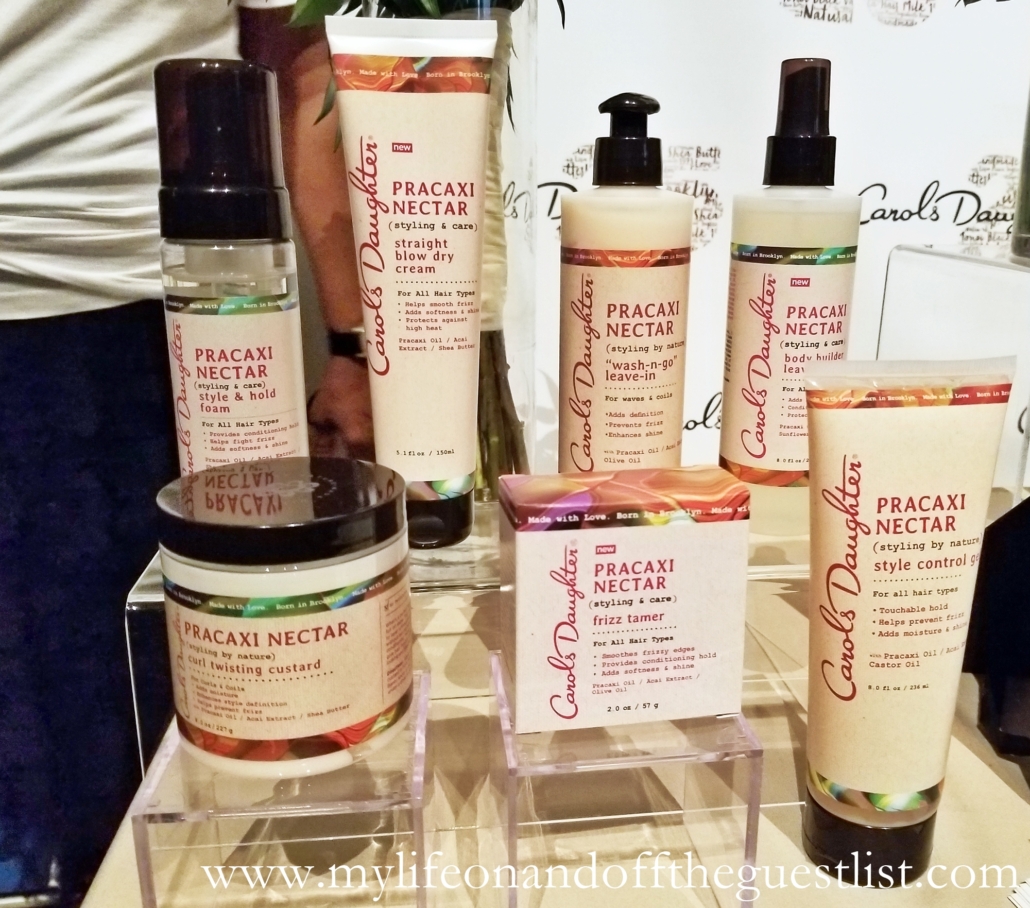 For Carol's Daughter, it was all about the bond between mother and child and one thing that connects a black woman and her daughter is hair. They recreated these special moments shared between, mother, and child by using models that are actually family, including Lisa Price and her daughter. We also got a chance to get to know the new Pracaxi Nectar Collection, a styling line made with natural Pracaxi Oil, the conditioning "miracle" nectar of Brazil.
Creme of Nature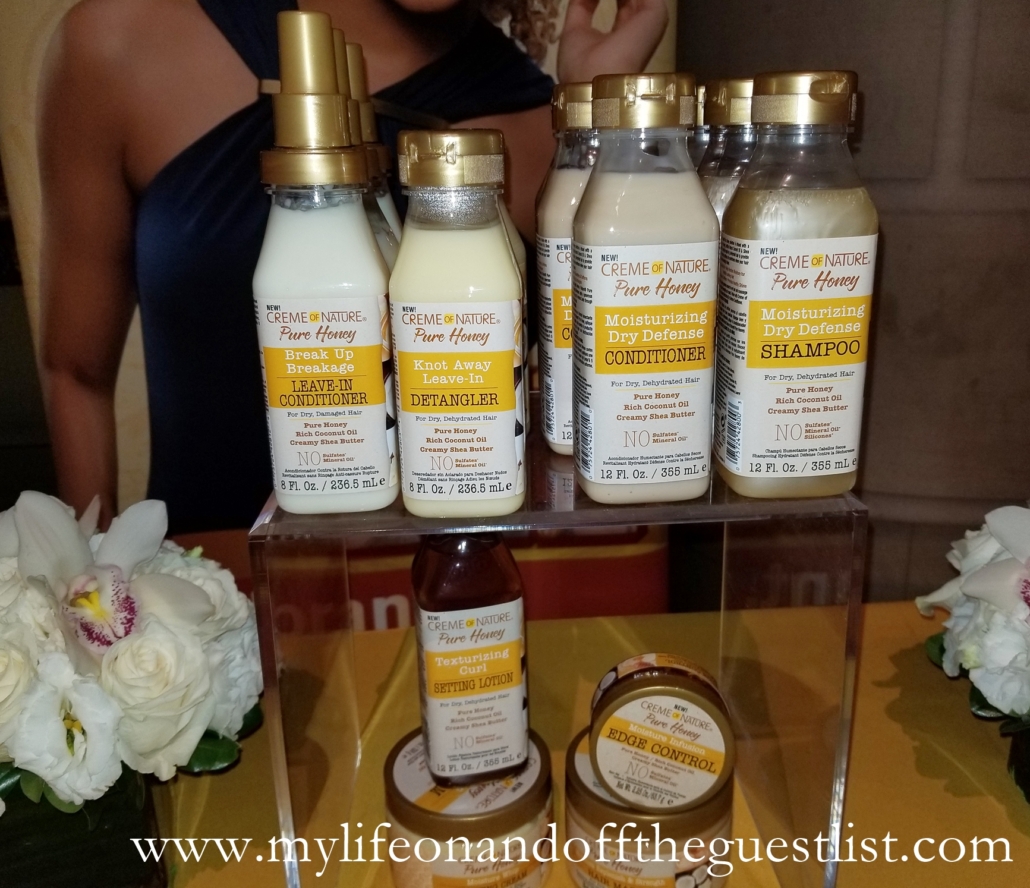 Creme of Nature highlighted how culture is redefining the future of universal style and texture…with a bold look at Afrofuturism. Their runway presentation celebrated the Afro-Punk Urban Queen" with cutting-edge hairstyles by celebrity hairstylist Pekela Riley. How fearless she is in her diverse expression of edgy street fashion, multicultural hairstyling and glow up beauty.  They also introduced their new Pure Honey collection. A range that targets dry, dehydrated hair to provide essential moisture, softness, and smoothness without weighing your hair down.
Mielle Organics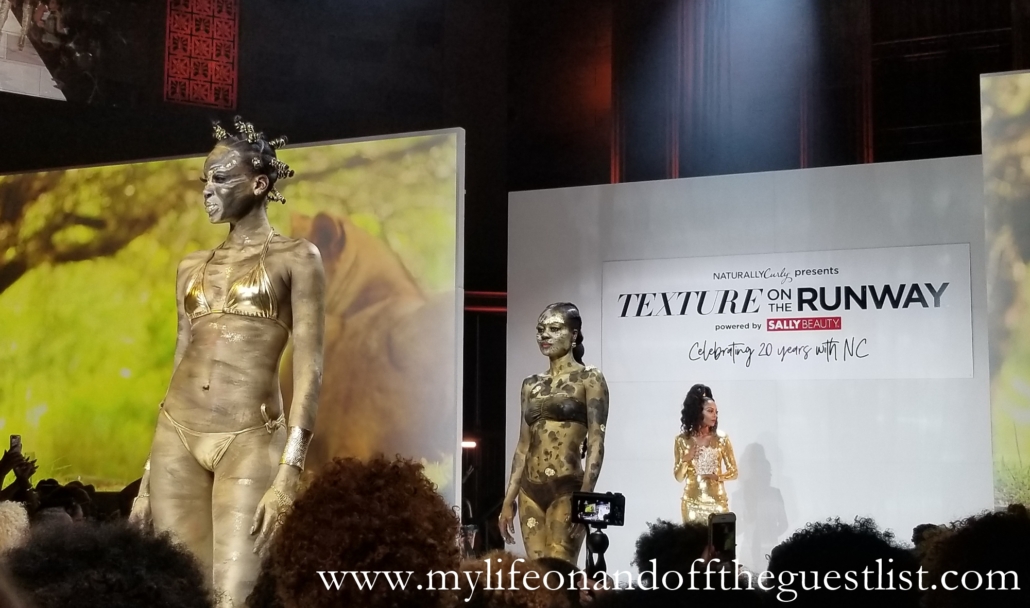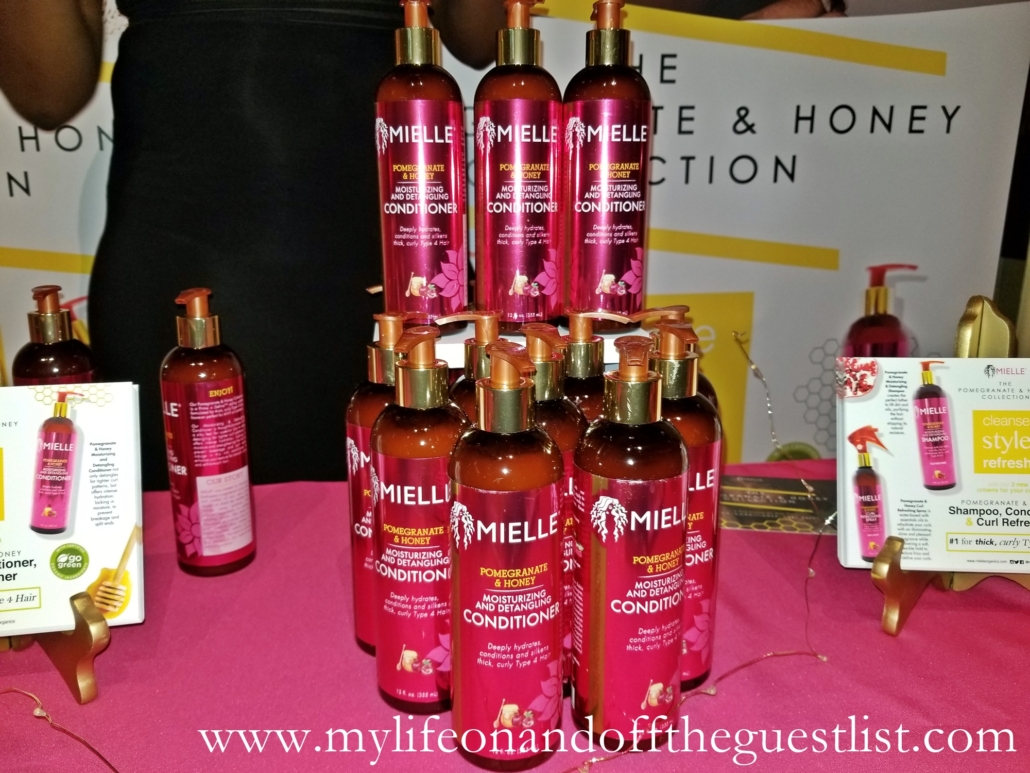 Mielle Organics hit the runway with an edgy presentation that brought the brand to life. Hairstyles and looks were crafted and inspired by the woman warriors of Wakanda. The edgy hairstyles were styled using Mielle Organics' Pomegranate and Honey collection. Honey is definitely a big haircare ingredient for natural hair and you can expect more brands to follow.
SheaMoisture

SheaMoisture showcased the beauty and versatility of textured hairstyles created with their award-winning legacy collection, Jamaican Black Castor Oil Strengthen & Restore Hair Care. The runway presentation featured stunning styles that demonstrate the many dimensions and beauty of textured hair.
The Mane Choice

The Mane Choice celebrated the goddesses and their hair crowns. The colorful hairstyles celebrated all hair textures; and showed how the hair brand is continuing efforts in taking strides to empower and offer hair care solutions.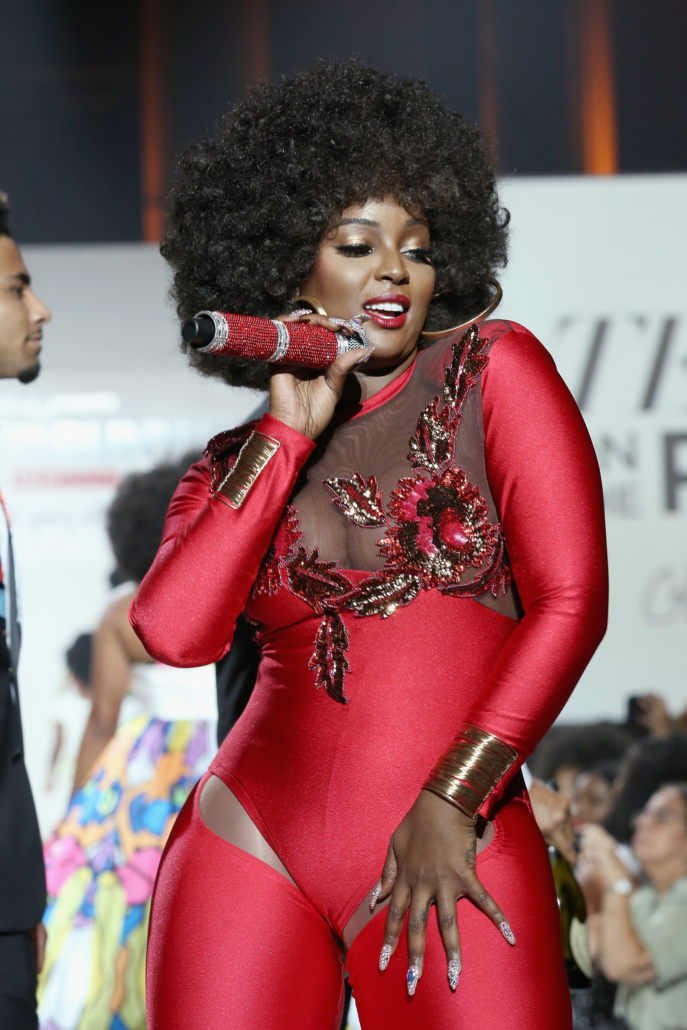 As previously stated, musician Amara La Negra (and her epic afro) performed for the natural hair beauties at the NaturallyCurly Presents Texture On The Runway show. Other sponsors included As I Am, ORS Curls Unleashed and Reshma Beauty, who's US Launch event you may remember we attended. Their Multani Mitti-Fuller's Earth Mask and bar soaps are amazing.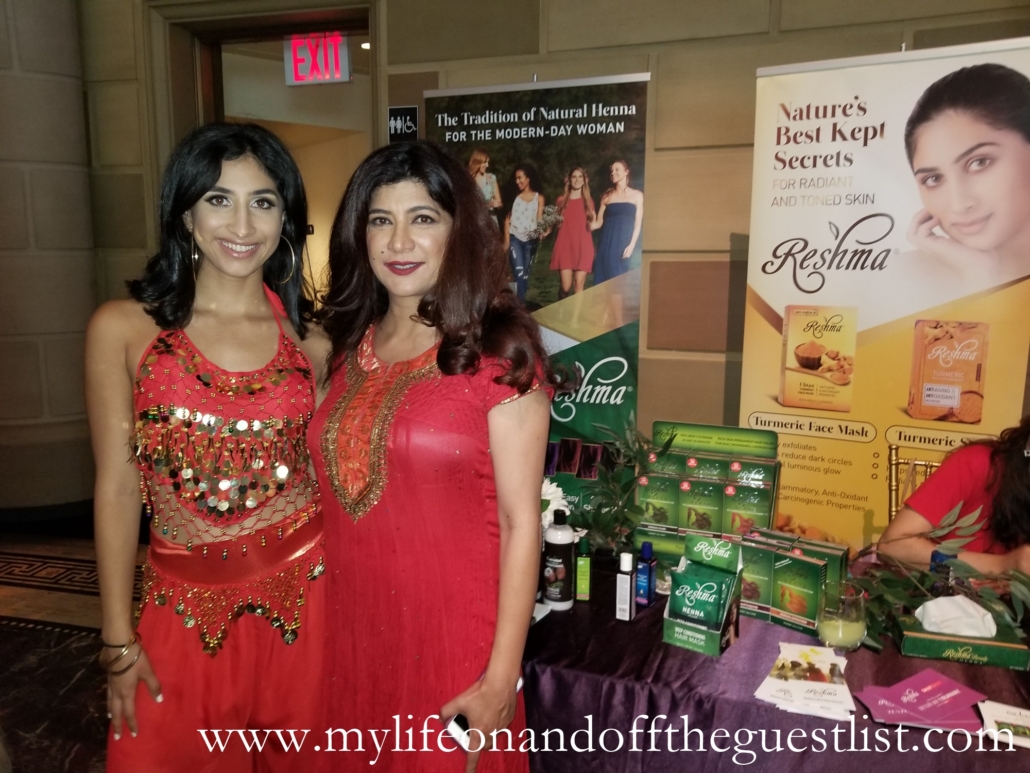 Photo Credit – Getty Images for NaturallyCurly