This holiday season, not all desserts are edible, there are quite a few delicious, drinkable desserts out there perfectly suited for those of you with a sweet tooth.
Smirnoff Vodka
has released two new celebratory, indulgent vodkas –
Iced Cake
and
Kissed Caramel
– just in time for the holiday season.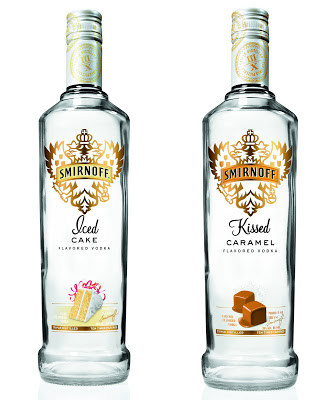 Smirnoff Iced Cake and Smirnoff Kissed Caramel flavored vodkas join the already very popular Smirnoff Fluffed Marshmallow and Smirnoff Whipped Cream in the brand's popular line of confectionery flavored vodkas offering consumers smooth, creamy tastes to enjoy – the sweet flavor of frosted cake and the sensuality of caramel. This holiday, indulge in something sweet with these two decadent cocktails:
Iced Orange Cake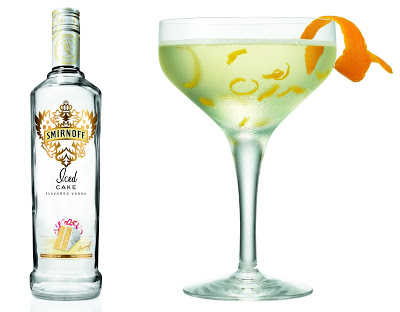 1.5 oz SMIRNOFF Iced Cake
0.5 oz lemon juice
0.5 oz simple syrup
1 tablespoon orange marmalade
Shake all ingredients with ice. Strain into cocktail glass. Garnish with slice of orange.
Kissed Caramel Mule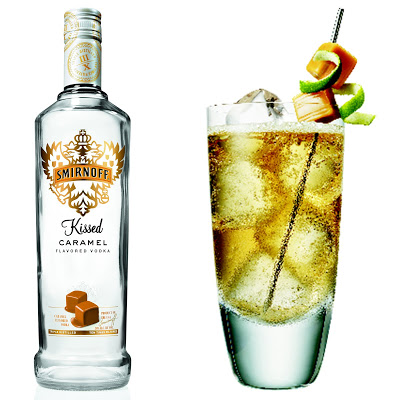 1.5 oz SMIRNOFF Kissed Caramel
3 dashes of angostura bitters
5 oz ginger ale
Stir ingredients together.
These two new delicious flavors were actually reserved exclusively for the characters of VH1's Single Ladies, but is thankfully now available for us to relish in. Each 750ml bottle retails for $12.99.