Once of my favorite colors that just happens to brighten my face is winter white. Who says the cold season should be the only one to bask in white. Why not channel your inner snow goddess by rocking this angelic color at your next holiday party.
Like its opposite hue, you can never go wrong with white and it will surely get you noticed. Exude perfection, innocence and new beginning with these pieces from
JOA+CLOSET, Hale Bob, Wasteland, Madison and Wet Seal!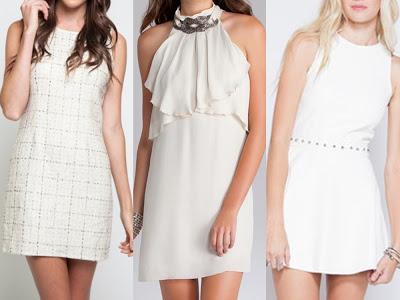 [From left to right]
Countryside Dress – $48.00 (www.joacloset.com)
Ivory So Haute It Burns Dress – $308.00 (www.halebob.com)
Motel Medusa Dress – $98.00 (www.shopwasteland.com)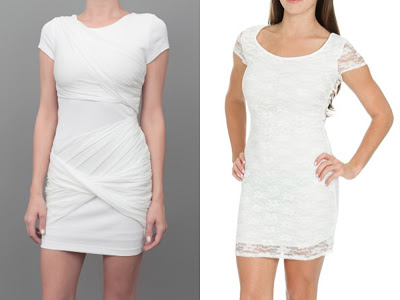 [From left to right]
Alice + Olivia "Goddess Dress" – $297.00 (www.madisonlosangeles.com)
X-Back Lace Bodycon Dress – $24.00 (www.wetseal.com)
Remember ladies, everyone looks good in white, why not go for one of these holiday dresses and show winter who's boss. Happy Holiday shopping.