Stains are an unsightly annoyance. For years we've had to either wear our stains all day, be lucky enough to have a change of clothing, or the faded but still very visible sign of attempting to get rid of the said stain. And while innovations have allowed us to fight stains on machine-washable fabrics, all dry cleanable garments had to wait until they made it to the cleaners. This basically meant you'd be wearing that stain all day. Alas, there is finally a solution, the Dryel Stain Removing Pen. The only stain removing pen safe for dry clean fabrics that you can use on-the-go.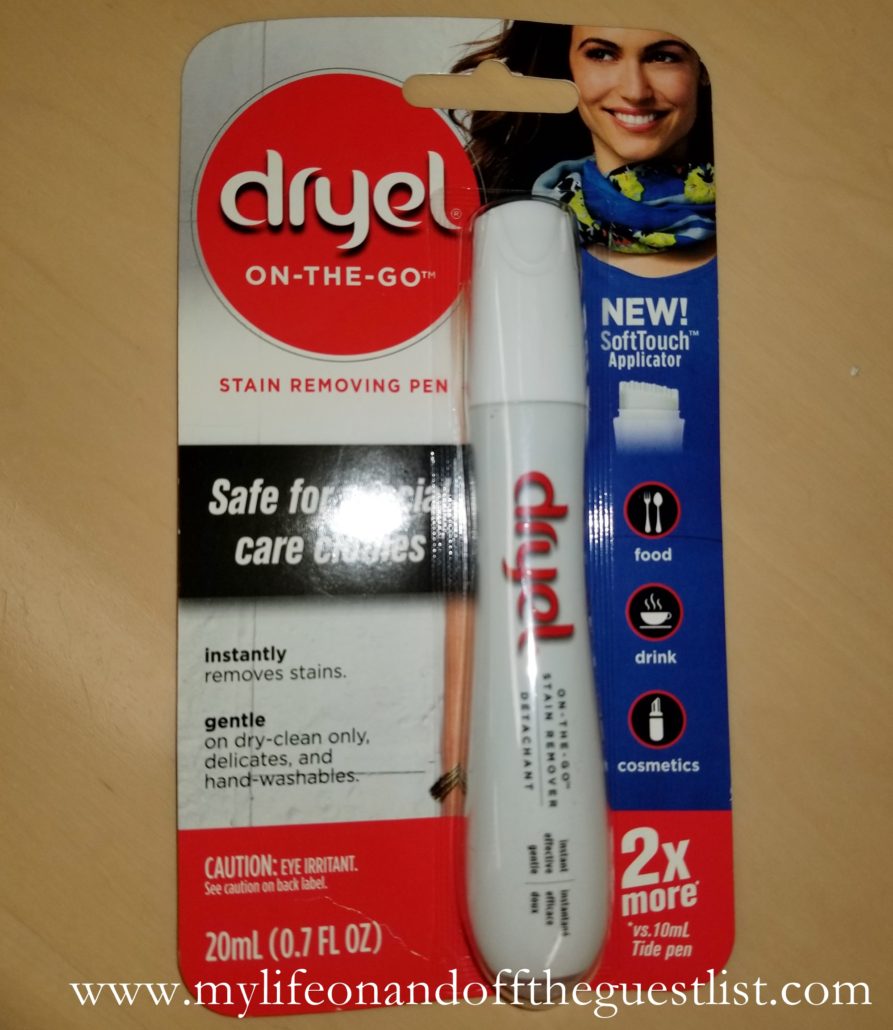 The Dryel Stain Removing Pen is a powerful stain remover designed with a soft touch tip that helps you power out stains without damaging your clothes. It does not contain peroxide so it can be used on dry clean only clothes without worry of ruining them. Along with it being safe on dry clean only clothes, it's great on delicates and hand washables. You can easily get stains out of wools, silks, rayons, linens, cotton, and other special care fabrics without any worries. One of our team members experienced an almost devastating tomato sauce stain (see below); she thought she'd have to walk around with it all day. The Dryel Stain Pen came to her rescue.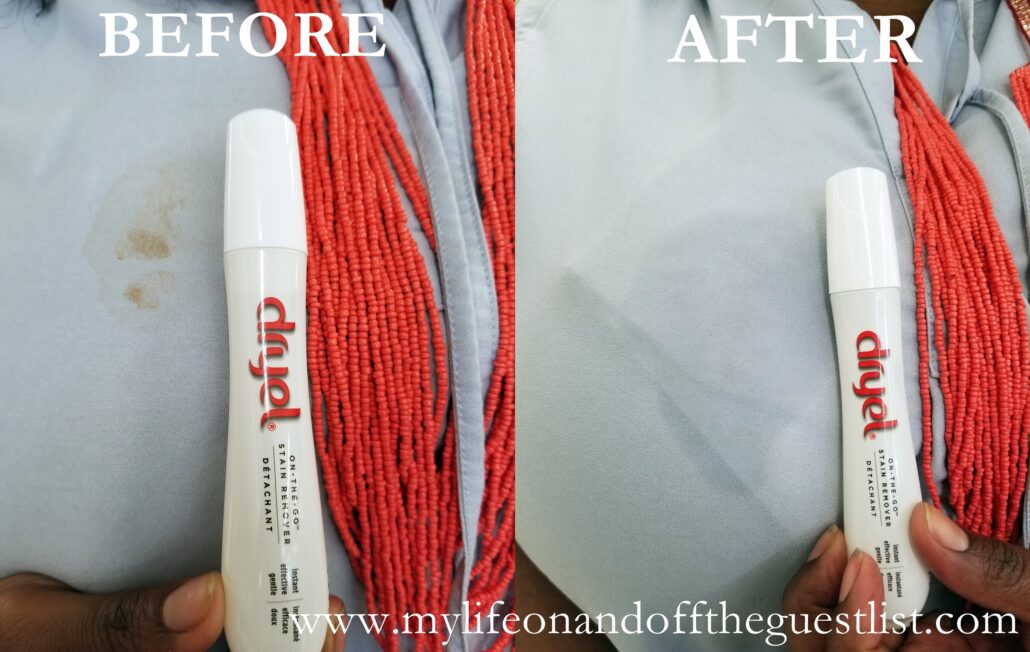 Her semi-fresh stain (she'd been wearing it for at least 30 minutes), was eliminated immediately, as you can see above. The "After" photo was taken while she was removing the stain and as you can see, her blouse was just about back to its pre-stain glory. Once it was dry, all evidence of a stain was gone.
The Dryel Stain Removing Pen is so easy to use. While squeezing the pen, use scrubber like an eraser to eliminate stain and blot if needed. The ultra-compact Dryel Stain Pen meets (a 0.7 fl oz tube) TSA 3-1-1 carry-on liquid requirements so it's perfect for removing fresh stains when you travel. Just dab it on and rub the stain with the mini scrubber and you'll be free from your annoying stain.