Oh you hard working ladies and gentlemen it's time again to indulge in some pampering – it's officially
Spa Week
. This time around, April 15th is not just reserved for Tax day, it also marks the beginning of the week that allows you to take advantage of the amazing spa and wellness treatments including facials, massages, hair removal, eyelash extensions, hair cuts, body scrubs, etc for only $50.00.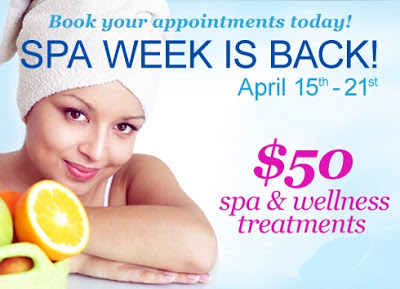 That's right, from April 15th until April 21st, we over-stressed NYC locals and visitors can forget our worries as you get the relaxing services at spas like the Revive Spa at the Out NYC Hotel. Visit http://www.spaweek.com/ to book your $50 treatment now!
The 5,000 square foot Spa at the Out NYC Hotel (pictured directly below), who offers a full menu of spa treatments for men and women, includes an expansive glass-covered atrium and a 15-foot waterfall that sets the stage for relaxation. Your spa experience starts with our custom changing room with steam and sauna, and leads you to our spa facilities including full-service spa, Deck and Gym.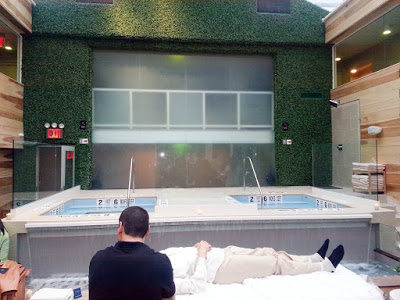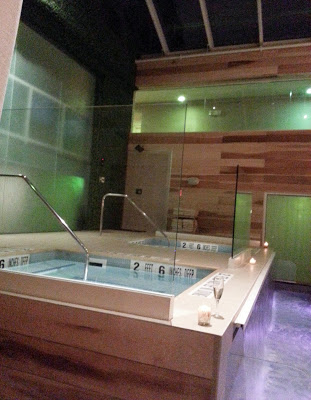 Amongst the atrium and waterfalls, you will find everything from cabanas and lounge areas to hot tubs and cooling showers. We are excited to take great care of you through our menu of custom crafted massage, facials, body treatments, men's grooming and Sugaring hair removal. Follow up your treatment with hydrotherapy baths, or continue on to our Yoga classes and personal training in our private members only gym. To visit this oasis in Times Square, go to http://theoutnycspa.com/.