During the hot summer days, we always find ourselves more on the go which means there is less time spent cooking or preparing a meal at home (though I try to find the time to cook at least once a week). That just leaves snacking throughout the day to keep you going, and give your body the nutrients and fuel it needs to get through the day. Here are some delicious treats to help you get through this unpredictable summer. Are you ready for some great snack options?
Pepperidge Farm Goldfish Puffs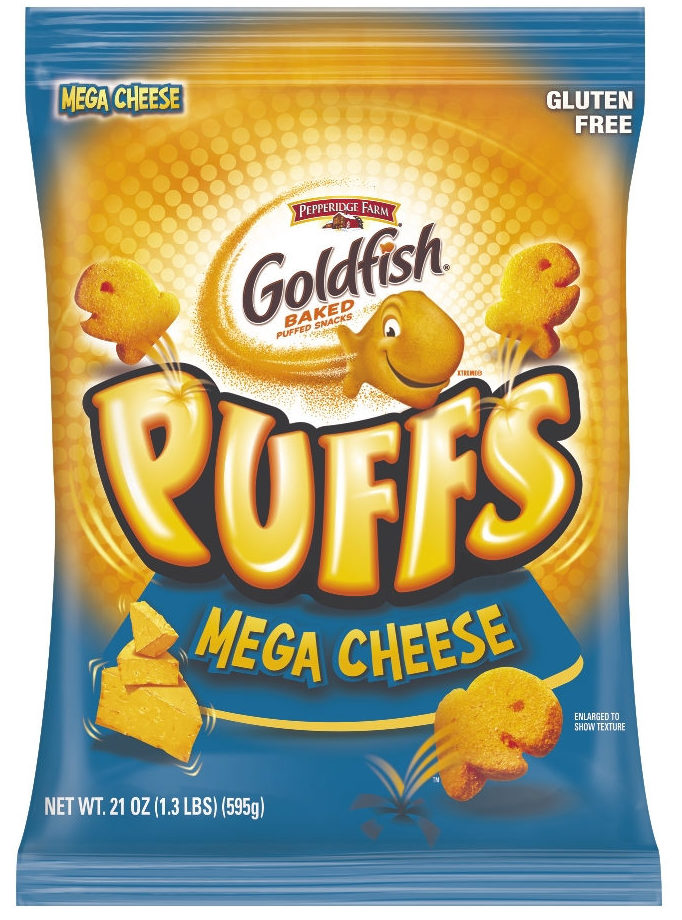 For those of you cheese puffs addicts, you'll love this addictive healthier alternative (they're baked not fried, gluten-free, made with real cheese). If you're already a fan of Pepperidge Farm's Goldfish then you know how delicious they are. The newest goldfish additions are a crunchy and puffy snack with big flavor. Available in three tasty varieties – Mega Cheese, Buffalo Wing, and Cheddar Bacon – you'll find yourself buying multiple bags. These small bites of deliciousness are currently available in major supermarkets, grocery stores and mass merchandisers nationwide.

One thing I realized while surviving the overwhelming heat and humidity this summer weather has bestowed upon us is that having a good amount of protein really helps but of course you don't want to go out and wolf down a heavy burger or steak. This is when some delicious jerky comes along. One bite of the above upscale jerky will have you saying goodbye to all others. Duke's Brands has a range of uniquely flavored smoked meats  (they are slathered in your favorite, delicious sauces) that give you down home flavor in a fulfilling, on-the-go meal (I say meal and not snack because you will only stop eating them when you're full). While Duke's Brands do offer classic flavors, you must try their sweet and savory Bourbon Glaze Beef Steak made with Jim Beam, their spicy Island Teriyaki and the host of other dynamic flavors available – one bite and you'll be hooked.

Sunflower Seeds are a summertime staple. You can't go near a baseball game without seeing fans snacking on sunflower seeds. While the original is always enjoyable, The BIGS Brothers have come up with a few  great-tasting flavors for this fire roasted all-time snack favorite. Get BIGS Sunflower Seeds in the most premium and unique flavors such as Vlasic® Dill Pickle, Bacon Salt® Sizzlin' Bacon, "Catch of the Day" Old Bay Seasoning, FRANK'S® REDHOT® Buffalo Wing, etc. Want to try all these flavors? Click HERE to get yourself a sample pack of five flavor varieties for only $3.50.

If you're looking to elevate your trail mix, look no further than Sahale Snacks. Combining the perfect blend of healthy and delicious, Sahale Snacks offer a variety of gourmet fruit and nut based snack blends that include exotic ingredients like black-peppered pecans, fruit, and nuts glazed with maple or vanilla bean, toasted sesame seeds, orange blossom honey, etc. Their must-have snack blends include Crunchers Almonds with Cherries, Apple + Maple, Pomegranate Pistachios, Valdosta Pecans, Cashews with Pomegranate + Vanilla and Grab & Go: Almonds with Cranberries, Honey + Sesame Seeds snacks. Get your hands on these delicious snacks at WholeFoods, Amazon.com, Walmart, and Costco.
Wonderful Brands Almond Accents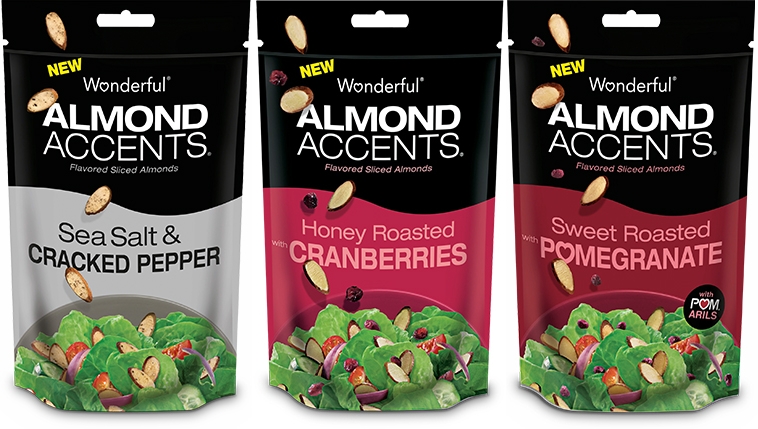 I love products that do double duty, especially when they are so tasty. Not only do these Wonderful Brands Almond Accents make a great out-of-the-bag snack (it's amazing for blogging fuel), they add lots of taste and flair to salads (both vegetable and fruits salads). Say goodbye to boring croutons and top your greens with the sweet, tart taste of cranberries or pomegranates, or bake your salmon with a sea salt and peppery crust. Want to add a kick to your fruit salad, yogurt or cereal? Any of these Wonderful Brands Almond Accents will do. Get a COUPON and try them for yourself.
Ben & Jerry's Greek Frozen Yogurt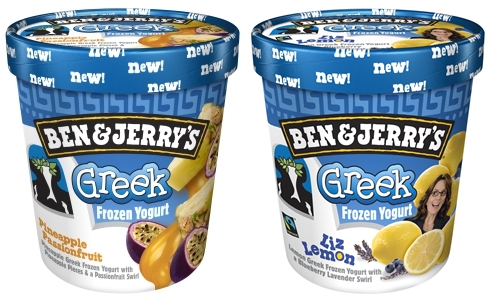 Of course, I can't write about summer snacking without the current number one summer snack – frozen yogurt. With the launch of their two newest flavors, Ben & Jerry's combines the indulgence of rich and creamy frozen Greek Yogurt with the fun chunk-and-swirl combinations that they are known for. The Liz Lemon flavor features Lemon Greek Frozen Yogurt with a Blueberry Lavender Swirl (a flavor created as a special homage to Tina Fey's "30 Rock" Liz Lemon character – you can really taste the lavender), Pineapple Passionfruit which features Pineapple Greek Frozen Yogurt with a Passionfruit Swirl and Vanilla Honey Caramel, Vanilla Greek Frozen Yogurt with a Honey Caramel Swirl. Dive in and enjoy each spoonful.
What do you think of these delicious treats? Have you enjoyed any of them?