Former model extraordinaire Janice Dickinson dropped by and slipped off her stilettos to indulge in a foot and neck massage from Cygalle Healing Spa at the Fashion Week Style Lounge event hosted by Super Duper Records, NY Resident and Cygalle Healing Spa at the Empire Hotel. Indie artist Jon Sandler serenaded the "world's first supermodel" with his guitar as she got pampered.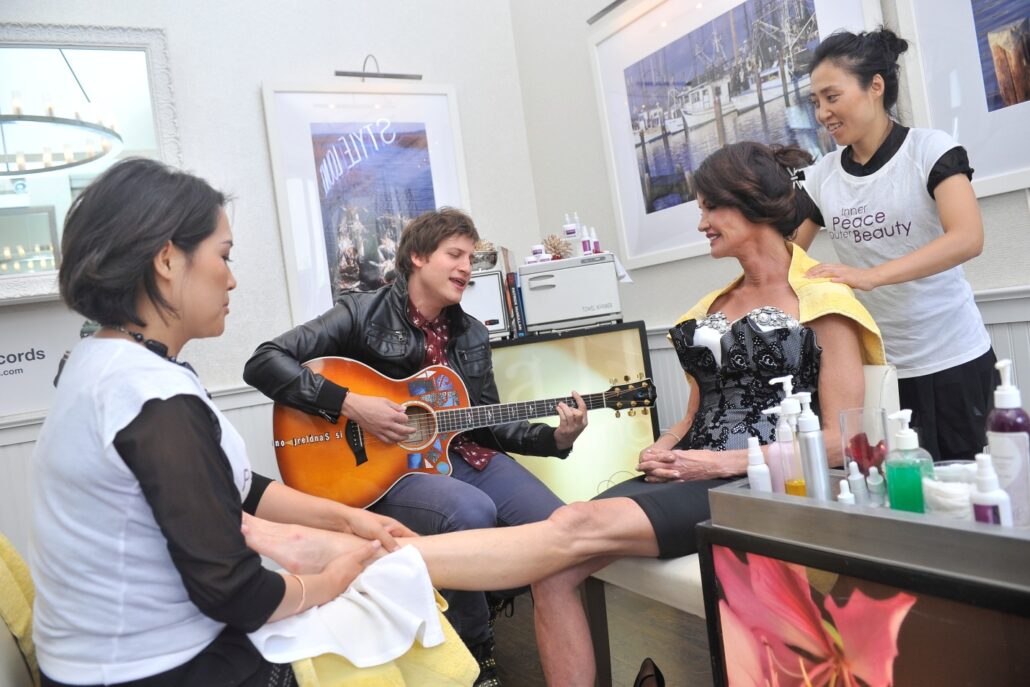 Also on hand to celebrate in the Fashion Week Style Lounge festivities was famed celebrity editor, George Wayne. Guests sipped on Moscow Mules cocktails created by Russian Standard Vodka as they took in timeless high fashion images at the Patrick McMullan art salon.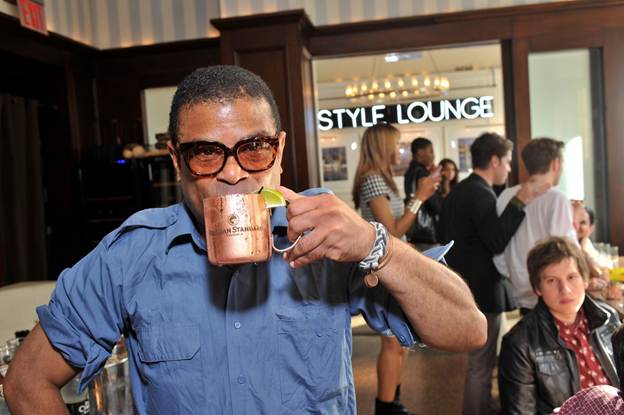 Fashionistas and NYC power women enjoyed a delicious luncheon earlier in the day at the Empire Hotel's Chowder House hosted by Cygalle Healing Spa and producer and director Jennifer Howard Kessler of The Robert Evans Company. In attendance were N'Kenge "Mary Wells," star of Motown the Musical, Stephanie Sharis, CEO of SnagFilms & IndieWire, Author Suzanne Corso, Tatijana Shoan, Editor in Chief of As If Magazine, Betsy Berg of The Agency Group, and Alisa Vitti, author of WomanCode.