It's a safe bet to say that the more you know about yourself, the happier and healthier you will be because you will know what is best for you. That is the idea behind the
UP by Jawbone Wristband 
. This brilliant and fashionable little wristband that is available in three sizes
(S, M and L)
, is a perfect example of wearable technology. It keeps you updated on what's happening with you, instantly! Keep tabs on your sleep patterns, your activities, and what you're eating.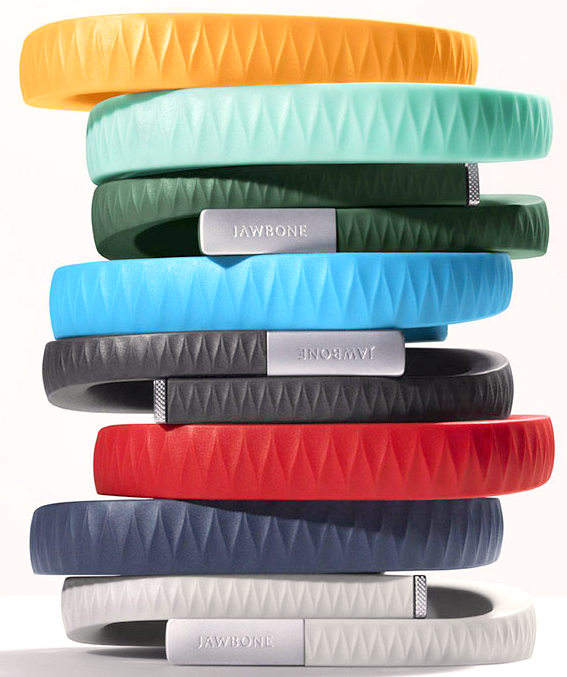 UP by Jawbone is designed to be comfortable enough to be worn 24/7 and to fit seamlessly in your life and daily activities no matter how laid back or active they may be. Available in eight colors (onyx, mint green, blue, light grey, navy blue, red, orange and hunter green), UP is a astute combination of engineering and design, custom-made for how we live – the result is an intelligent computer wrapped around your wrist recording all pertinent information for a healthier lifestyle. Whether you're sleeping, running errands or at the gym, UP is right there with you.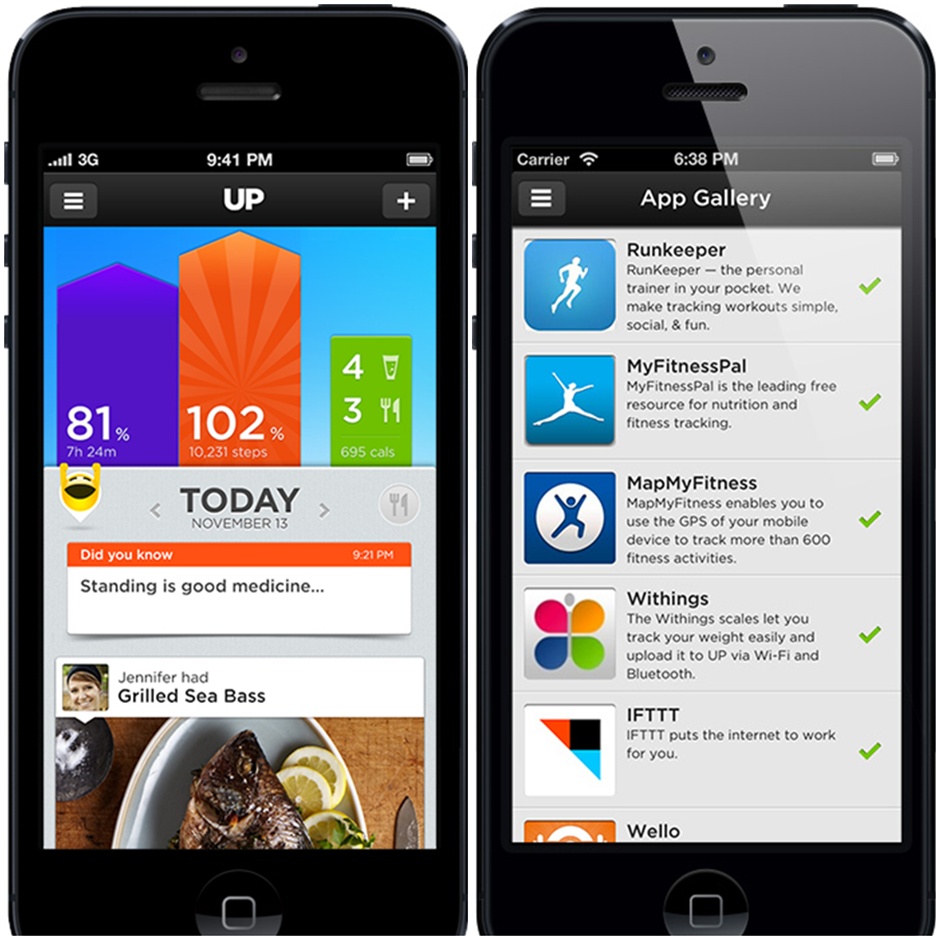 To complement your UP Wrist Band, Jawbone provides an app that allows you to track your weight, map activities like bike rides, provides access to an extensive food library and also provides a detailed view on your UP sleep, movement, mood data, etc. Along with the above mentioned, UP also reminds you to move if you've been idle for too long, is water resistant no there's no worries about removing it when showering, shows you patterns in your day-to-day activities, has a smart alarm to have you wake up feeling refreshed, along with other cool features.
UP bands retail for $129.99 and are available online on the Jawbone Store and Authorized Retailers.