Once again its time to get your hands…..eh…legs on some great legwear at ridiculously low prices. Yes my dears the Leg Resource Holiday Sample Sale is coming up. It's time to take advantage of this great sale. What do you say to getting designer socks, tights and leggings at prices that start at $1.00? Amazing, right? see all the details below: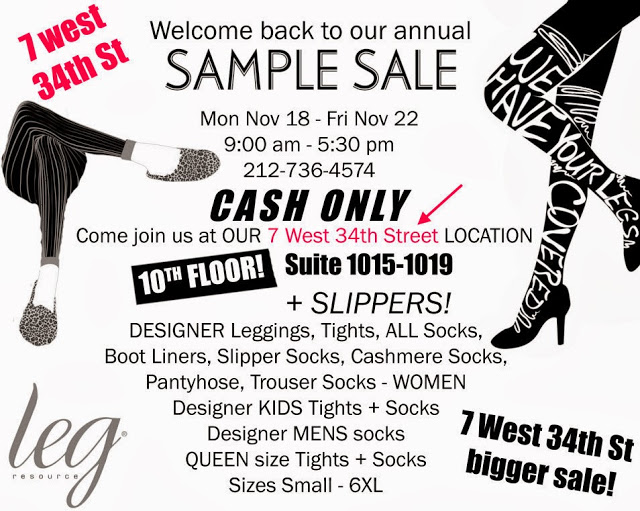 The Leg Resource's annual Holiday Sample Sale will be held on Monday, November 18th thru Friday, November 22nd at 7 West 34th Street, 10th Floor (Suite 1015-19).
As usual there will be lots of great deals and prices so get your cash ready. As usual, you MUST respond to them with the names of who will be attending to they can clear you with security beforehand to faster access to the sale. Send your names to wayne@legresource.com.