Samsung continues to innovate the way we interact with our mobile devices by introducing three devices you didn't know you needed – 
Galaxy Gear, Galaxy Note 3, & Galaxy Note 10.1 – 2014 Edition
. The first wearable smartphone, Galaxy Gear™ is a tech and sci-fi fanatic's dream come true, a wrist communicator. Anyone who's been a fan of Dick Tracy, Transformers, Star Trek, Knight Rider, or Power Rangers has fantasized about owning a wrist communicator of their very own and now thanks to Samsung, they have seen their childhood dream come true with the
Samsung Galaxy Gear
.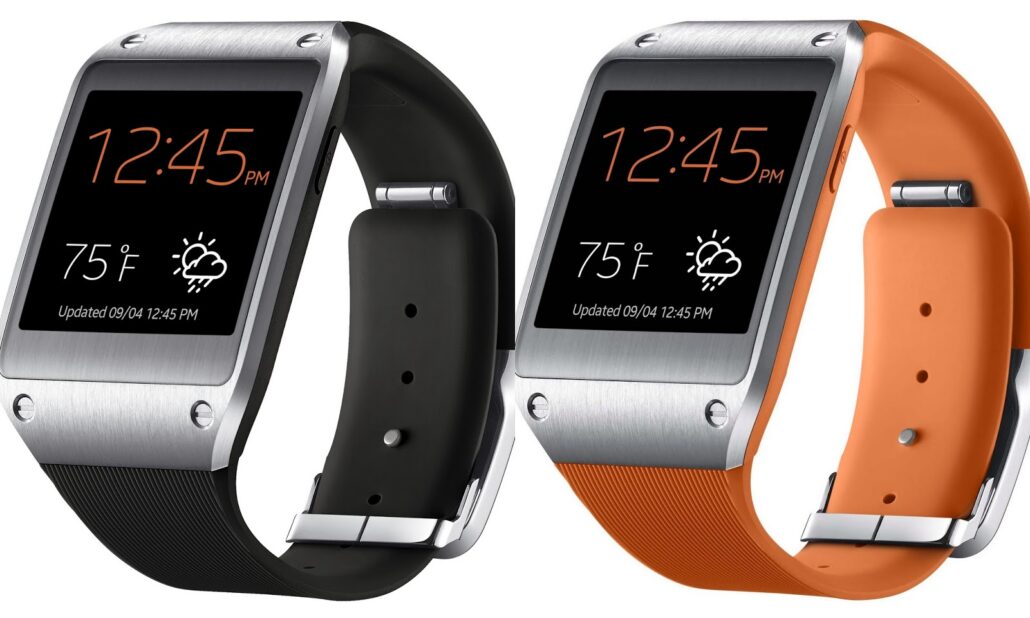 The Galaxy Gear features a 1.63-inch 320×320-pixel, super AMOLED screen surrounded by a modern metal frame, is powered by an 800MHz processor and 512MB of RAM and includes a 1.9-megapixel camera embedded into the rubberized watchband (which is available in six different colors, including my favorite, a Rosegold metal frame with a white band. With the Galaxy Gear, users can control their music, get discreet notifications of incoming calls, messages, and more in real time, hands-free calling directly from the Gear, S Voice™ access and so much more. Other features include Smart Lock (automatically unlock or lock Galaxy Note 3 with Galaxy Gear if it is more than 1.5 meters away from the smartphone), Find My Device (use your Galaxy Gear to locate Galaxy Note 3 and vice versa), Memographer, Voice Memo, approximately 70 optimized apps such as MyFitnessPal and RunKeeperis to track your nutrition and exercise, Pinterest, Evernote, etc. For now the Galaxy Gear can only be used with the Galaxy Note 3 but upcoming software update will allow you to pair it with the Galaxy S4 and Note 2.
And speaking of the Galaxy Note 3, Samsung continues to expand on the popularity of it's range of Note devices with their Galaxy Note 3 and Galaxy Note 10.1 – 2014 Edition. The Samsung Galaxy Note 3 comes with a wider, full HD Super AMOLED display (5.7inch), a slimmer (8.3mm) and lighter (168g) overall design with a soft and textured-touch back cover, delicate stitching and serration pattern on the side; it features a faster and more powerful performance (boasting the largest 3GB RAM) with a longer lasting (3,200mAh) battery.
With the S Pen, you van accomplish everyday tasks with just one click. Samsung reinvents and modernizes the classic note-taking experience with Air Command (removes the need to toggle between screens, memorize commands or look up different menus), Action Memo (convert a handwritten note to formatted content, initiate a call, add to contacts, look up an address on a map, search the web, save a task to a to-do list), Screen Write (captures the full screen image of the current page, write comments and additional information onto the captured image), S Finder (expansively search for any content on the device), Pen Window (draw sketches, write notes, and open a small application window for a true multitasking experience), Drag and Drop (easily drag and drop content such as a text or image from one window), along with the features described in the Galaxy Gear and so much more.
With the success of the the integration of S Pen™ in last's year's Galaxy Note 10.1, Samsung introduces improved S Pen capabilities, vibrant display and an updated Multi-Window functionality with the new The Galaxy Note 10.1 – 2014 Edition.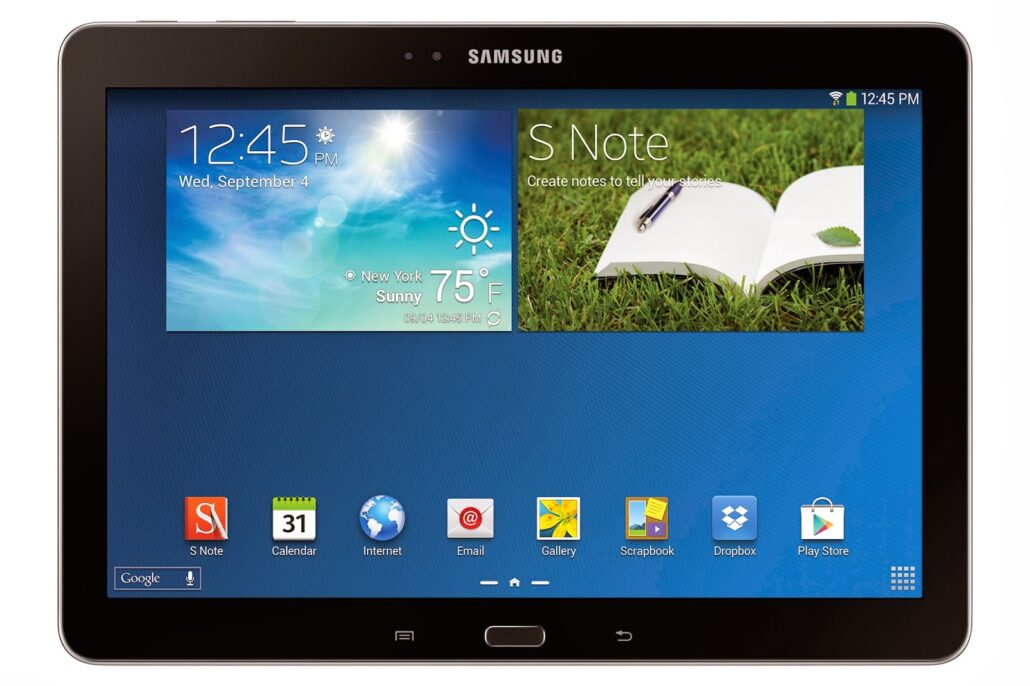 Boasting a large, Super Clear LCD display (the 2,560 x 1,600 pixel WQXGA display contains over 4 million pixels) with brighter colors and more lifelike graphics, the Galaxy Note 10.1 – 2014 Edition changes how you use your tablet. Enhanced multitasking allows you to seamlessly use two different apps side-by-side and easily drag and drop content from one window to another. The updated S Pen features several shortcuts and productivity tools and just like the Galaxy Note 3, features Air Command, Action Memo, Screen Write, S Finder, Pen Window, S Note and Scrapbooker (the S Pen lets you organize content you find interesting and places it into individualized scrapbooks). Samsung introduces a new magazine-style user interface called My Magazine that allows you to organize the latest news, social feeds and localized content in an easy-to-use, personalized dashboard.