Have you fully transitioned your skincare products from summer to fall yet? As the temperature decreases and the air gets dryer, you'll find your skin has different needs now than it did during the previous season. Today, we're highlighting Face Up by D'Care from Beauty Suites, a collection of sustainable, high-performance skincare products that boast visible, lasting results.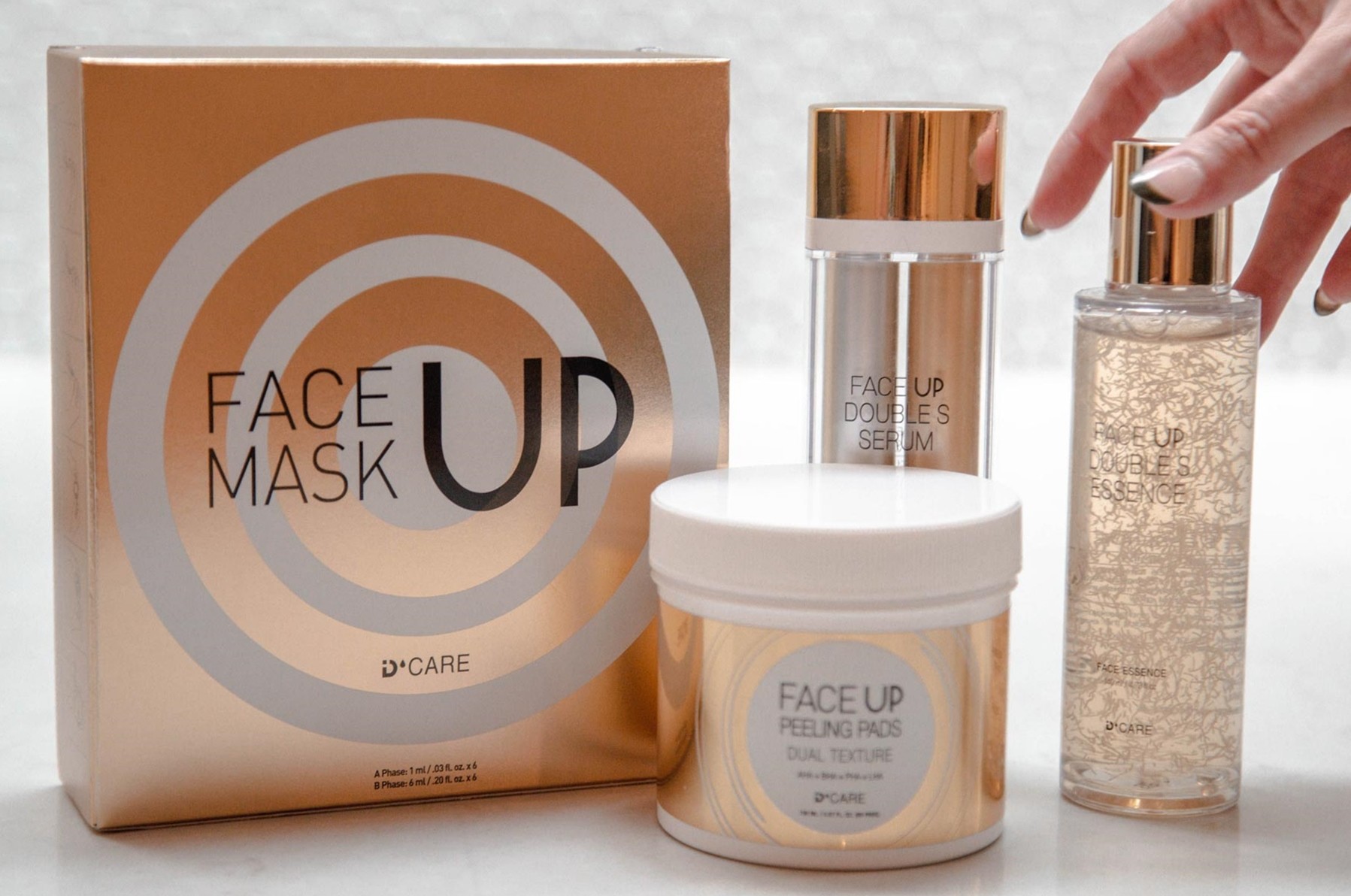 Face Up by D'Care offers a full line of products that work for all your skincare needs. From peeling pads to facemasks, they've got you covered. Their products feature unique designs and application methods, are lightweight and powerful, and boast time-tested ingredients used by Korea's Silla Dynasty for thousands of years.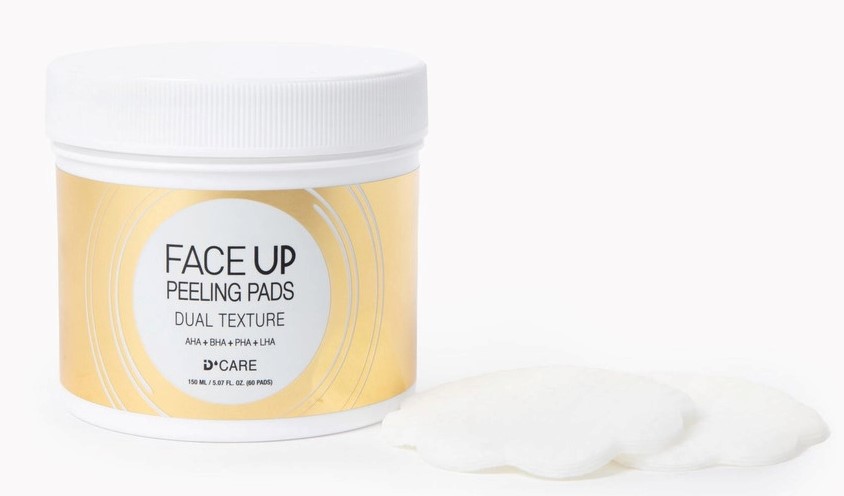 Discover the benefits of FACE UP by D'Care's dual-texture peeling pads. It's saturated with a compelling blend of four hydroxy acids and five botanical extracts (all of which are listed below). This blend is created naturally with chemical exfoliants to synergistically exfoliate, unclog pores, remove blackheads and whiteheads, and hydrate the skin for a brighter smoother radiant complexion. We've been using it about once a week for about a month and love how touchably smooth it leaves our skin.
Alpha Hydroxy Acids (AHAs)

: Fights wrinkles and uneven skin tone

Beta Hydroxy Acids (BHAs)

: Reduces dark spots, redness, and inflammation.

Polyhydroxy Acids (PHAs)

: Gently exfoliates and keep skin moist as humectants.

Lipohydroxy Acid (LHAs)

: Stimulates skin proteins and lipids for anti-aging effects.

Rose Flower Water, Rose Hip, Rose Bud, Rose Leaf, Rose Plant Stem Cells, Rose Placenta

: Antioxidant and anti-aging.

Lemon Extracts

: Fades dark spots and blemishes.

Orange Extracts

: Prevents scarring and soothes blemishes.

Papaya Extracts

: An enzyme, that removes impurities and dead skin cells gently.

Sugar Maple Extracts

: Removes bacteria and dead skin, and prevents new wrinkles.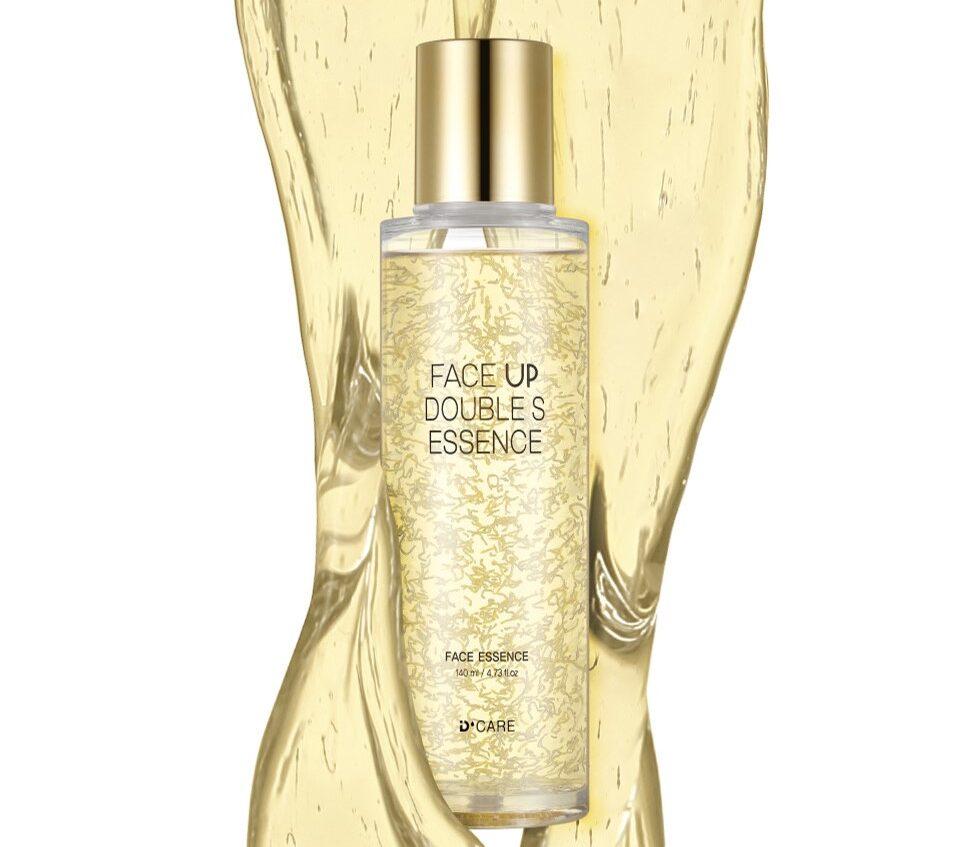 The Face Up Double S Essence achieves deep moisturization throughout five layers of the skin to allow the skin to maintain a state of balance. Infused with peptide threads, this essence is optimal for repair while also giving off a youthful finish.
It calms the appearance of stress and inflammation drastically from within to halt the effects of aging and prevent further wrinkles or lines from forming.

The star of the Face Up by D'Care range is the Face Up Mask. This metamorphic, age-reversing mask combines active Collagen-producing ingredients and 9 different varieties of traditional Korean medicine to reveal firm, hydrated, and nourishing skin. Just 10-15 minutes of use works to provide a 360-degree face-lift that transforms loose, sagging areas and addresses dull, dehydrated texture, revealing an incredibly youthful look.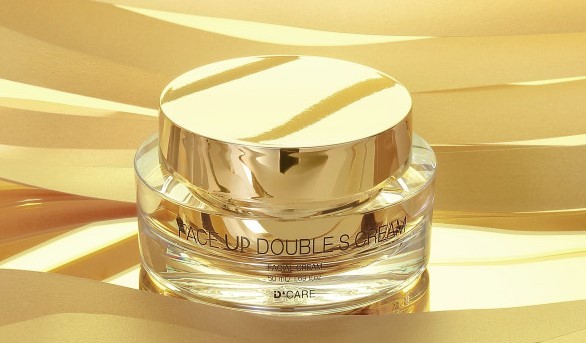 This ultimate, deep-focused moisturizing cream showcases a silky-smooth finish with zero stickiness. With a unique dual cream jar, it allows you to select the amount of both cream and gel suited for your skin's needs, making your dream hydration solution a reality.
Applying this moisturizing cream morning and night serves as the perfect anti-aging treatment. It combines wrinkle-reducing peptides and Hyaluronic Acid with powerful plant extracts and traditional Korean beauty ingredients to dramatically improve skin's firmness and elasticity.
What are your thoughts on the FACE UP by D'Care beauty products? Have you tried any of these products?