Well we're back to the typical freezing cold temperatures of the season after experiencing those two glorious and unseasonably warm days. Those days gave us a chance to do some work while simultaneously enjoying the amazing weather. Of course no one wants to haul around a 17″ laptop to work from in the park, which is why the
Lenovo Yoga Tablet 8
and
Yoga Tablet 10
were great options for working remotely from anywhere – hello coffee shops and parks. Both sizes fit seamlessly in your handbag and can be used with ease whether you are sitting at a table or not.

The multimode Yoga Tablet is innovative in its design, making it more versatile and comfortable than any other Tablet. Powered by Android™ 4.2 Jelly Bean OS and a MTK 1.2GHz quad-core processor, the Yoga Tablet's pioneering design boasts a battery cylinder and kickstand on the side of the device that moves the center of gravity and opens up its multiple usage modes: Hold, Tilt, and Stand.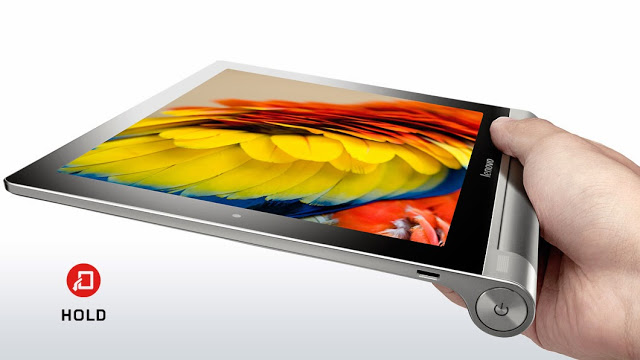 When holding Lenovo Yoga Tablet, its weight falls into your palm rather than your fingers, making it more comfortable for reading and browsing.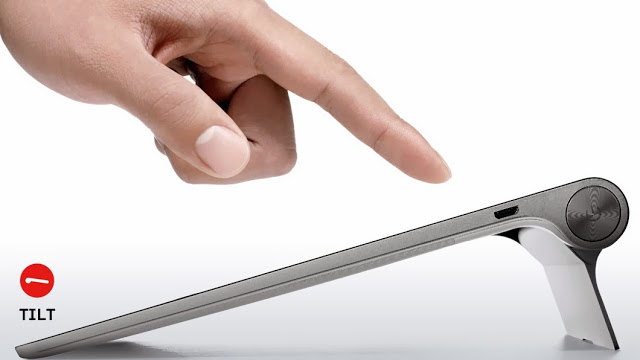 Want to get the perfect viewing angle for typing and gaming? Then you will appreciate the kickstand and the option to put the Yoga Tablet in Tilt mode.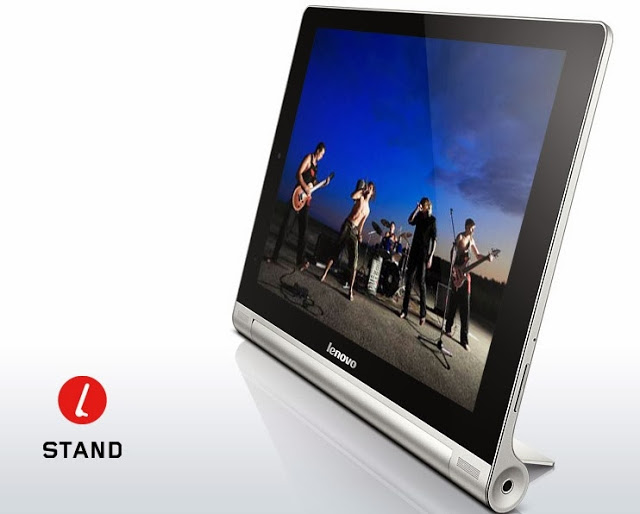 Using the kickstand also allows the Yoga Tablet to stand upright to comfortably watch videos, listen to music, or video-chat. Plus if you're using a physical keyboard, this allows the most comfortable use.
The Yoga Tablet's groundbreaking design doesn't just enhance your tablet experience, it's also looks quite chic, which for us, makes covering events like Fashion Week a breeze. The device narrows to a mere 3mm at the edge, has a laser-etched back housing prevents scratches, and features a chrome-painted trim. The stunning Tablet also has a phenomenal battery life thanks to its unique, cylinder-shaped side chamber which allows more room for battery storage, an HD (1280 x 800) display that delivers stunning high definition visuals, Dolby® Digital Plus sound enhancement and front facing speakers that provides a rich, encompassing sound experience, and 5.0M rear and 1.6M front cameras that allows high-definition pictures and crisp, clear video.
Interested in the Lenovo Yoga Tablet? The Yoga Tablet 8 retails for $249.00 and the Yoga Tablet 10 goes for $275.00. Grab yours today.