You may have noticed the fabulous hair on the female cast members of the hit movie, The Best Man Holiday. That is thanks to the film's official and exclusive hair sponsor,
Motions Hair Care
. To celebrate this amazing achievement, Motions Hair has shared some of their tips to achieving a few of those beautiful styles seen in the movie. Below you will find hairstyles for characters Jordan, Robyn and Mia.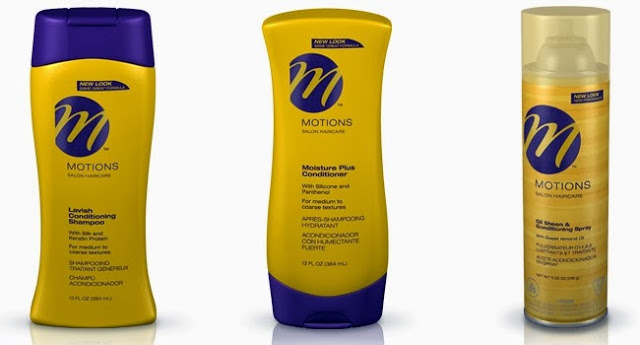 HOW TO ACHIEVE JORDAN'S LOOK
Prep your hair for styling by giving it a clean slate with the Straight Finish™ Cleanser.
Once hair is cleansed, take a dime size amount of the Straight Finish™ Leave In Conditioner and coat your hair evenly to protect it during heat style.
Blow dry your hair, using a wide barrel brush to go from curly to straight.
Once hair is fully dried, distribute 1-2 pumps of the Straight Finish™ sealer from root to tip.
Use roller sets to create sleek, polished waves.
HOW TO ACHIEVE ROBYN'S LOOK
Gently cleanse hair with the Moisturizing Cleanser.
Next, apply the Smoothing Conditioner to hydrate and revitalize curls. For more intense hydration, use the Deep Conditioning Masque. Rinse off conditioner and gently towel dry hair.
Take the Natural Textures Curly Pudding and began to do a two-strand twist (coil the ends) and diffuse hair or sit under a cool hooded dryer for 30 minutes.
Use your fingers to gently untwist hair.
Seal off this polished look with the Radiating Gloss!
HOW TO ACHIEVE MIA'S LOOK
Cleanse, condition and detangle with the Lavish Plus Conditioning Shampoo. For even greater conditioning, apply an ample amount of the Moisture Plus Conditioner, cover with a shower cap and let sit for 3-5 minutes.
Once hair is rinsed, blow dry hair from root to tip.
Starting from the bottom to the top, use a wide barreled curling iron to create face framing waves.
Finish off with the Oil Sheen to add shine to this beautiful look!
We love all three hairstyles and have worn all three styles at one point or another, they're all classic and timeless.