In a time where we want things in an instant, we have no time to wait for things like pain relief – we have too many things to go to and a blinding headache, upset stomach, or allergies can slow us down. Add in the fact that 8 times out of 10, you are most likely away from your medicine cabinet when these painful interruptions occur, and we've got a issue. Of course, some of you may already use
CBD oil
which is the perfect remedy and can conquer any of these issues but not every knows about that secret or where to find or buy the best CBD oil (or
CBD olie kopen
). Fortunately, you can visit a site similar to Nutra CBD or search online for your nearest dispensary. There are plenty of options when it comes to sourcing your CBD products, but it's good to know that their effects are such that they can provide a boost to both your physical and mental wellness, giving you pain-relieving and anti-inflammatory effects (ideal for coping with pain and injuries) but can also relax you thanks to effects that manage stress, anxiety, and more. You can learn more about this and how to incorporate such products, like
Private Label CBD Gummies
, into your wellness routine online. It's good to be armed with the facts before purchasing so that you're making an informed decision.
However, there is a new secret in town – UrgentRx Fast Powders. We've actually highlighting these pain relief powders before when they brought relief to fashionistas during fashion week. These relief-on-the-go, credit card-sized packets are full of of fast-acting medication. The best part, there is no water needed and no waiting for pain relief.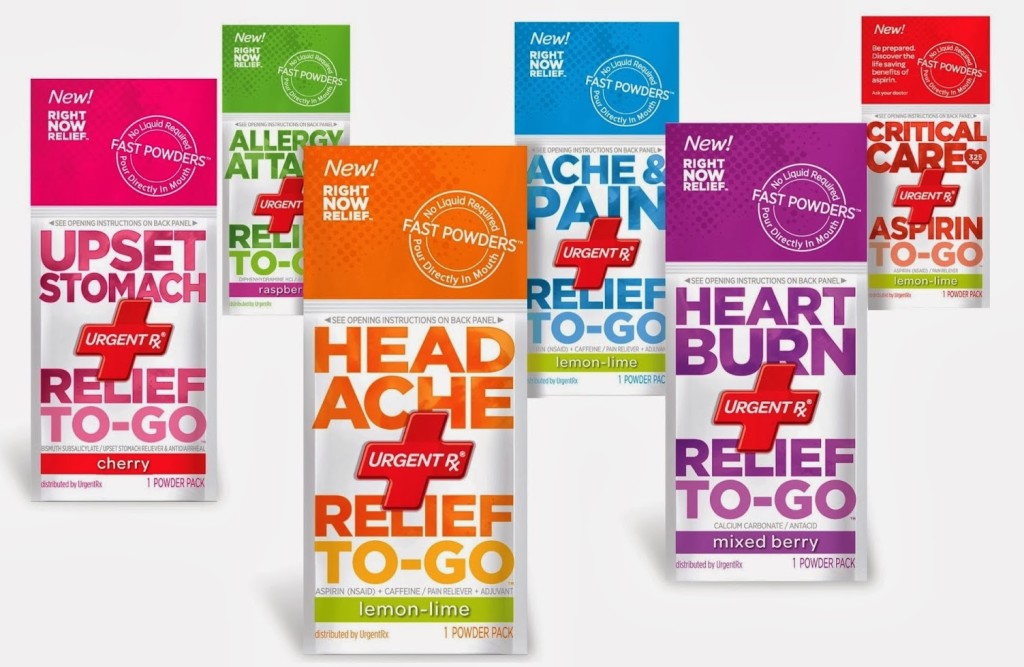 Have a headaches from hangovers, loud speakers, loud children, loud mother-in-laws, UrgentRx Headache is here to help.
Suffering from heartburn from Sushi, Beer, Burgers, any late night food run, UrgentRx Heartburn offers relief.
Spring is almost here and your allergies will be acting up. Whether you're allergic to Cats, Dogs, Pollen, and Dust? UrgentRx Allergy Attack should be your spring go-to.
Waking up with aches and pain cramps, cramps, and more cramps? Ladies, UrgentRx Ache & Pain feels for you.
Do you often regret enjoying too much of a good thing with the end result always being an upset stomach? For that "I just finished an entire heart-shaped box of chocolates feeling." UrgentRx Upset Stomach has been there.
A 325mg dose of aspirin can save the life of a heart attack victim. keep that life-saving power in your hands with the UrgentRx Critical care Aspirin packet.
With UrgentRx Fast Powders, you can enjoy quick pain relief in three east steps:
RIP open the credit card-sized packet.
POUR the fast-dissolving, flavored powder into your mouth.
RELIEF in record time.