Fudge Urban
, the UK's got-to brand for affordable, high street hair styling products and one of the fastest growing hair brands in the UK, finally lets the US have a bit more fun with our hair. The hair brand features a collection of fun, edgy and alternative hair styling products for those who are not afraid to experiment with their color or style. To celebrate,
Fudge Urban
held an event hosted by new
Brand Ambassador and Celebrity Hairstylist, Lou Teasdale
, who is the genius behind the One Direction's famed locks.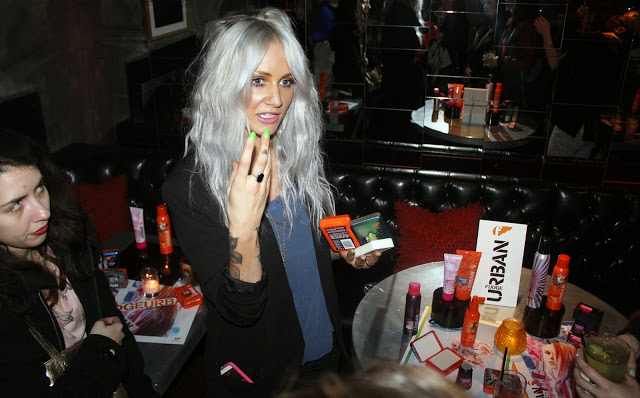 Inspired by fashion, culture, music and all things innovative and edgy, Fudge Urban delivers a unique and revolutionary range of salon quality, unisex hair products for those who's not afraid to make a statement with their looks. From sea salt sprays and waxes to fruity, sweet smelling mousses and hairsprays, the edgy brand offers something for everyone no matter your look, whether you prefer long or short, straight or curly, clean or messy hair.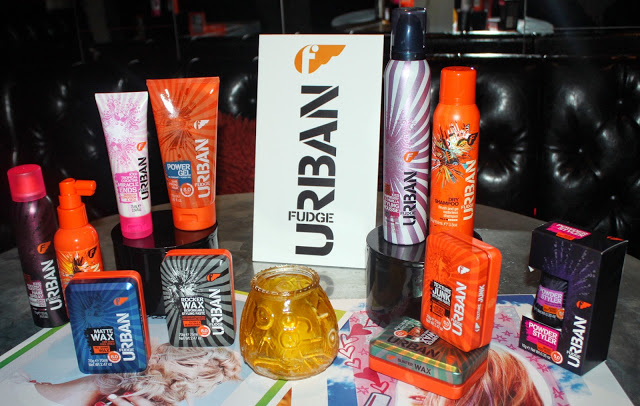 The Fudge Urban hair products available in the US include:
24 Hour Coconut Rush Power Gel – Perfect for those constantly on the go, this super versatile gel keeps your style in place for 24 hours with an invisible hold that is sure to last all day whatever your style. $7.99
Root Powder Styler – Providing instant texture for those who love to experiment with new looks, this fine and dry powder gives extreme volume and lasting style with no stickiness. $10.99
Iced Watermelon & Vanilla Dry Shampoo – This brush-and-go, waterless formula uses special micro-powders designed to clean the hair of natural dirt and oils, leaving hair healthy and revitalised for a refreshed look between washes. $10.99
Iced Coconut Cocktail Hairspray – Update your hairstyle with confidence using the Iced Coconut Cocktail Hairspray, a concentrated hairspray with super strong hold for up to 48 hours. $7.99
Iced Raspberry & Vanilla Hairspray – A soft touch hairspray that certainly doesn't lack in strength. With anti-frizz properties, this 24 hour spray smoothes and seals ends, ensuring your hair is never out of place. $7.99
Iced Raspberry & Vanilla Styling Mousse – Prevent dry and damaged hair with this conditioning mousse that protects strands from heat styling while sealing loose ends and taming flyaways for a long lasting finish. $9.99
Iced Tropical Cocktail Miracle Ends – A concentrated, lightweight lotion enriched with innovative dry Argan Oil to hydrate and repair ends. Apply to wet hair to condition and protect or on dry hair to de-frizz and seal ends for a smooth and straight finish with natural shine. $9.99
Sea Salt Texturizing Spray – The perfect texturizing spray for those seeking raw, beach hair. The tropical coconut scented mist provides a strong, textured look when sprayed and scrunched into hair, ideal for that messy "out of the surf" sexy beach look. $10.99
Rocker Wax – This lightweight, 24 hour stronghold wax creates style without stiffness or stickiness. Rub through dry hair for a messed up look, then rework it day or night for a rock star edge and definition. $10.99


Matte Wax – Use this no shine wax to give an edgy, messed up look. Create maximum texture with a firm, invisible hold and non-sticky formula that you can wear all day with confidence. $10.99
Surfer Wax – A concentrated hard wax that gives the same raw and gritty texture of a salt spray with the control and definition of a wax for a matte finish and super firm hold. $10.99
Texture Junk – Mould or shape your hair into any style you want with Urban Texture Junk for maximum texture and control. Rub through dry hair for a natural textured look. $10.99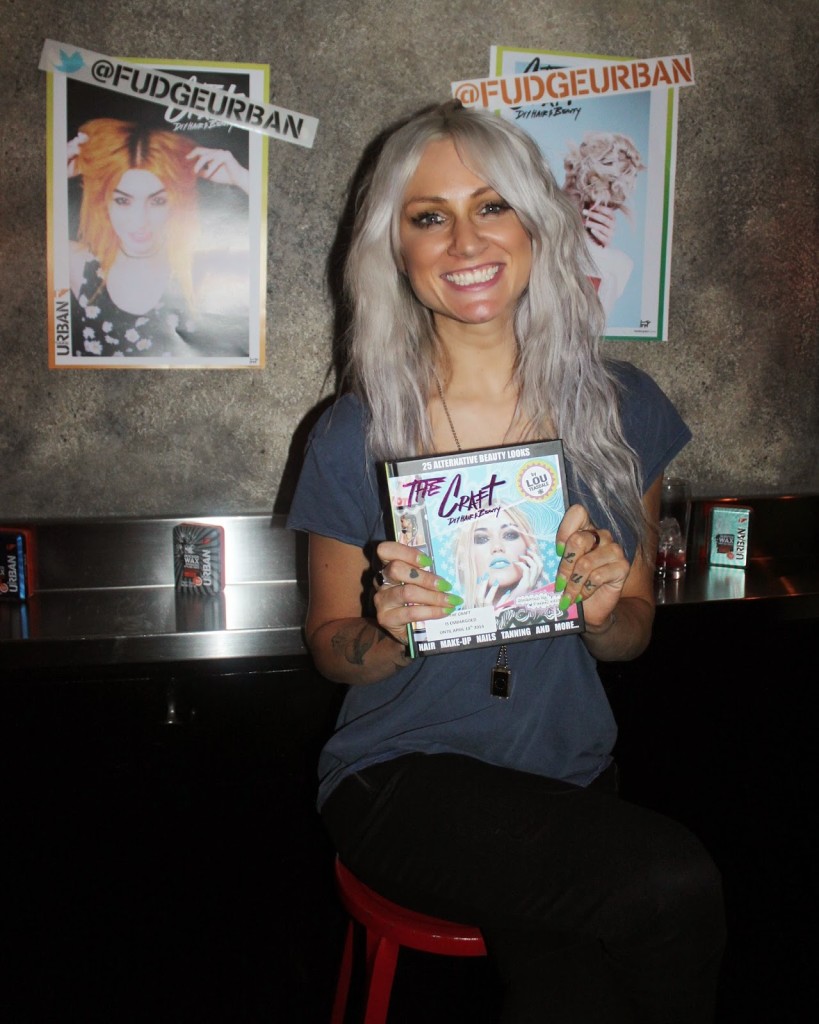 Along with helping us get better acquainted with Fudge Urban's cool range of products, Lou Teasdale also gave us a sneak peek and a copy of her new book, The Craft DIY Hair & Beauty, available April 15th. Filled with step by step tutorials on how to achieve the edgiest beauty looks (25 alternative beauty looks), her fav beauty products, and insight on how to break into the beauty industry, fans of all things beauty should add this book to their must-have list.
The Fudge Urban range is available in the US at select Target stores nationwide and online at www.target.com.