Have you ever thought what your true age is? I'm not talking about how old you are, or how old you feel, but your body's real age. Did you know things like sugar and processed foods can affect your body's A.G.E (Advanced Glycation End-product)? A.G.E's are proteins or lipids that become glycated after exposure to excess sugars and can develop or worsen many degenerative diseases such as
Diabetes, Arteriosclerotic Vascular Disease, Chronic Renal Failure and Alzheimer
. But fear not, thanks to
Morinda
, there are several ways to defend your body against this damaging bonding of sugar molecules in the body. Along with their strengthening and balancing beverages, and powdered shakes, Morinda launched their newest AGE fighting product,
TruAge Skin AGE Therapy Gel
, a state of the art skin care product designed to help you reverse the external effects of AGE damage and glycation.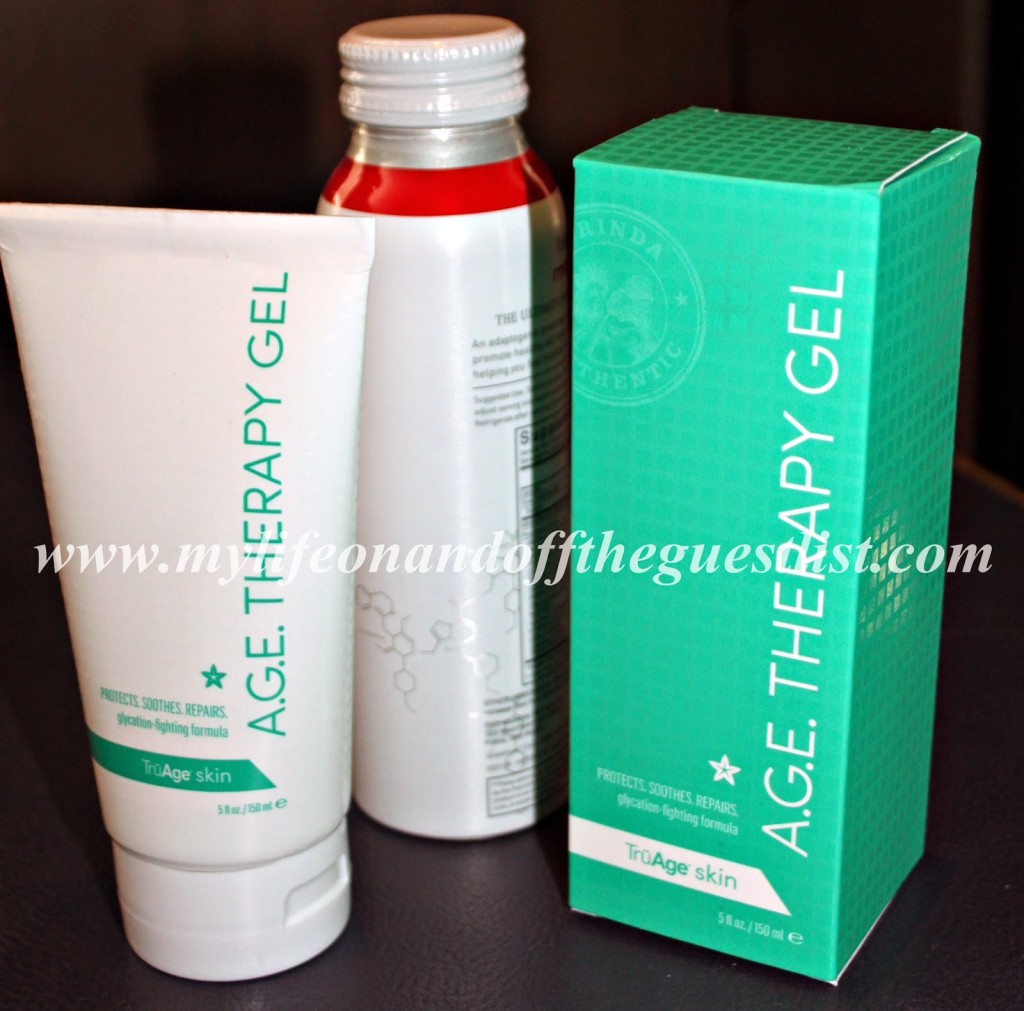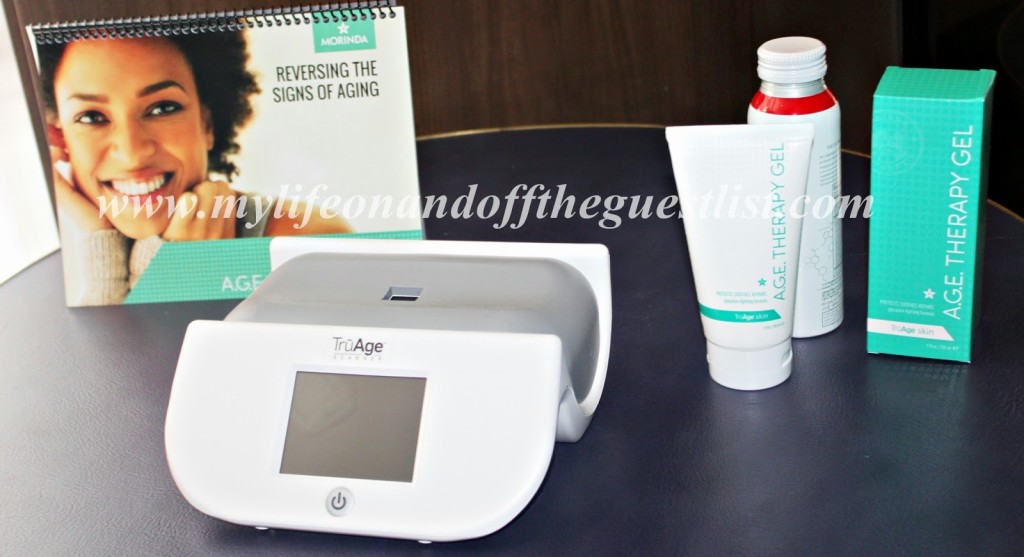 TruAge Skin AGE Therapy Gel "helps to reverse the external effects of damage caused by advanced glycation end-products (AGEs). This damage is also known as glycation. AGE Therapy Gel improves the skin's appearance while boosting its protective layer. This light, moisturizing gel works by disrupting AGE formation, while soothing and repairing stressed or damaged skin." We've been using this anti-aging gel on our face for several weeks and are truly please with the results. We were initially worried how our oily skin would react to this new product but lightweight gel didn't clog my pores or made me feel oily at all.
Boasting the benefits of Noni fruit juice, Cornelian cherry fruit extract, Olive leaf extract, Blueberry fruit extract, and Cranberry fruit extract, this first topical TruAge product soothes, repairs and moisturizes stressed or damaged skin leaving you with fewer wrinkles, age spots, and fine lines. It's also great for acne-prone skin and enlarged pores pores. AGE Therapy Gel is available now exclusively at the Morinda Online Store for $42.00 for a 750ml tube.