As someone who is always on the go, what I pack in my bag is very important. I can usually be seen with a huge bag hanging off my shoulder, but there are days that I get fed up with carrying so many things and decide to pack lighter. In my smaller clutches and bags I
try
to stick to the essentials (keyword: try!) Recently this has become easier for me because I'm learning that you don't need to pack much when you have a few good quality products. The contents of my purse often change with the season. I like to keep up with what's in style, seasonal essentials, and the latest skincare and makeup products. Here are some of the products that I'm loving right now.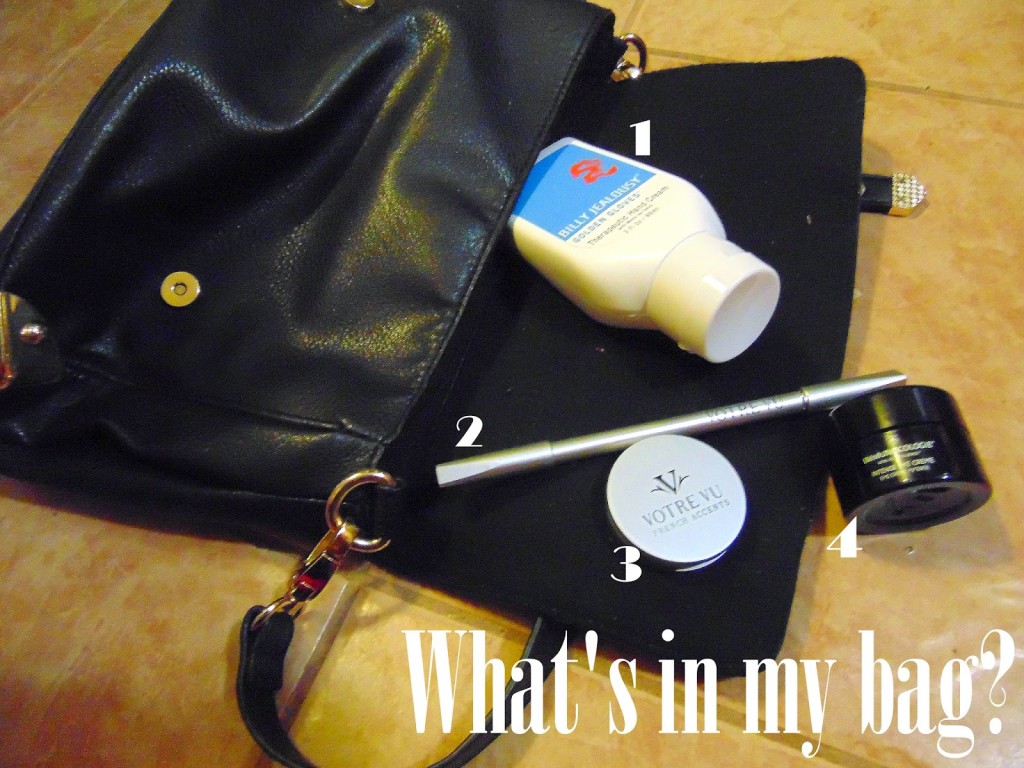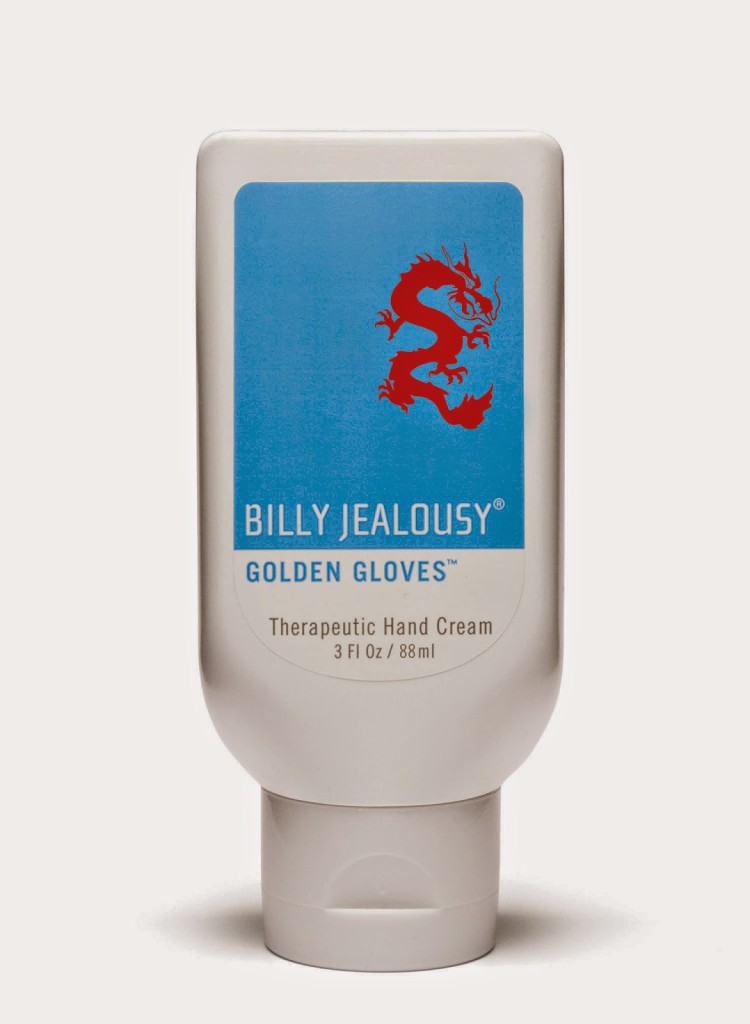 1. Billy Jealousy's Golden Gloves Therapeutic Hand Cream
Now that the weather's getting colder, it's really important to keep your skin moisturized. To keep
my hands soft and smooth, I use Billy Jealousy's Golden Gloves Therapeutic Hand Cream. This cream is great for your skin, and I started noticing softer skin within a week of use. Golden Glove's secret ingredient is Monoi. Monoi is a Polynesian oil that has been used to moisturize and treat dry skin for hundreds of years. Monoi is combined with other natural and renewable ingredients such as Aloe Vera and green tea to create a non-greasy therapeutic hand cream suitable for women and men alike.
2. Votre Vu's Le Joli Crayon


Le Joli Crayon is a great eyeliner that helps you create that dramatic eye look you want with ease. This is a gel liner that gives you the precision of a liquid liner without sacrificing user-friendliness. The sponge tip allows you to achieve the perfect winged eye almost effortlessly! Le Joli Crayon eyeliner is soft, glides on easily. This eyeliner is waterproof unlike other liners that ultimately create a mess on your eyelid. There is also a sharpener included with this eyeliner, which ensures that your Le Joli Crayon eyeliner will always be ready for use, and your look will always be complete! Some of the key ingredients of Le Joli Crayon include: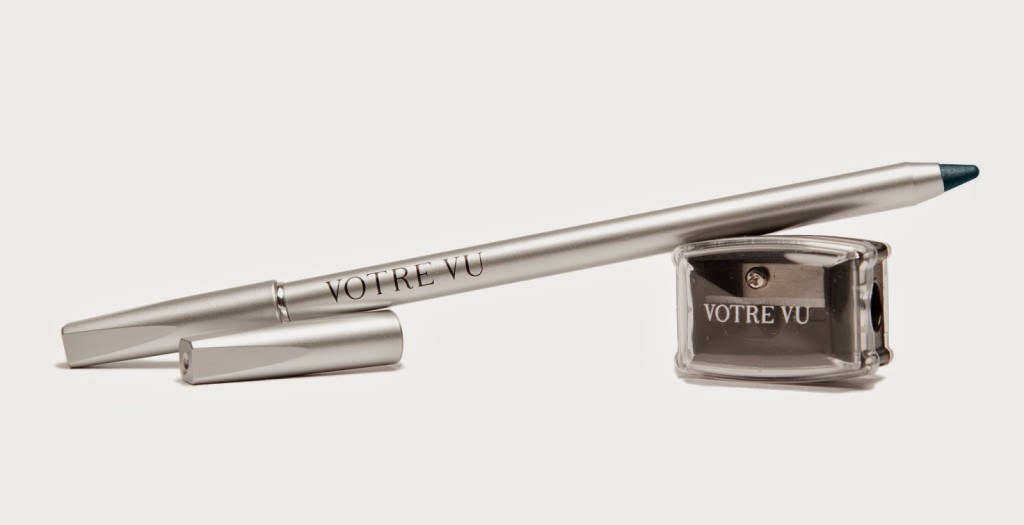 Tocopheryl Acetate – a form of vitamin E, which moisturizes and conditions the skin
Avocado oil – rich in vitamins D and E
Grape seed extract – stabilizes collagen and elastin (which is great for mature skin,)
Candelilla wax – often found in makeup and used especially for enhancing texture.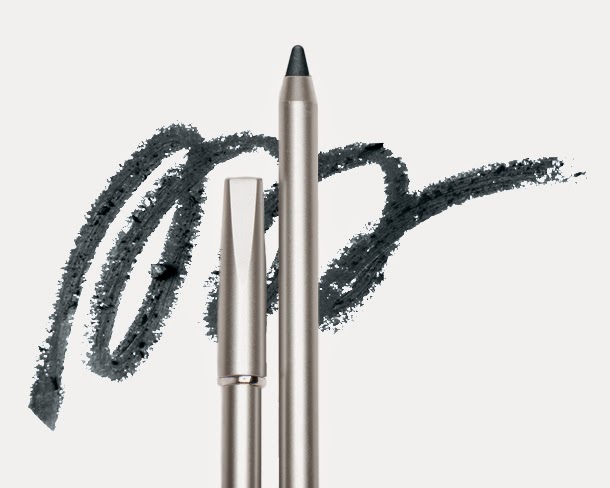 Votre Vu's Azure Le Joli Crayon is a playful,
cool shade that will compliment just about any eye color.
This shade can be worn formally as well as
casually. I love how smooth this eyeliner is!
3. Votre Vu's Palette Play Eye Shadow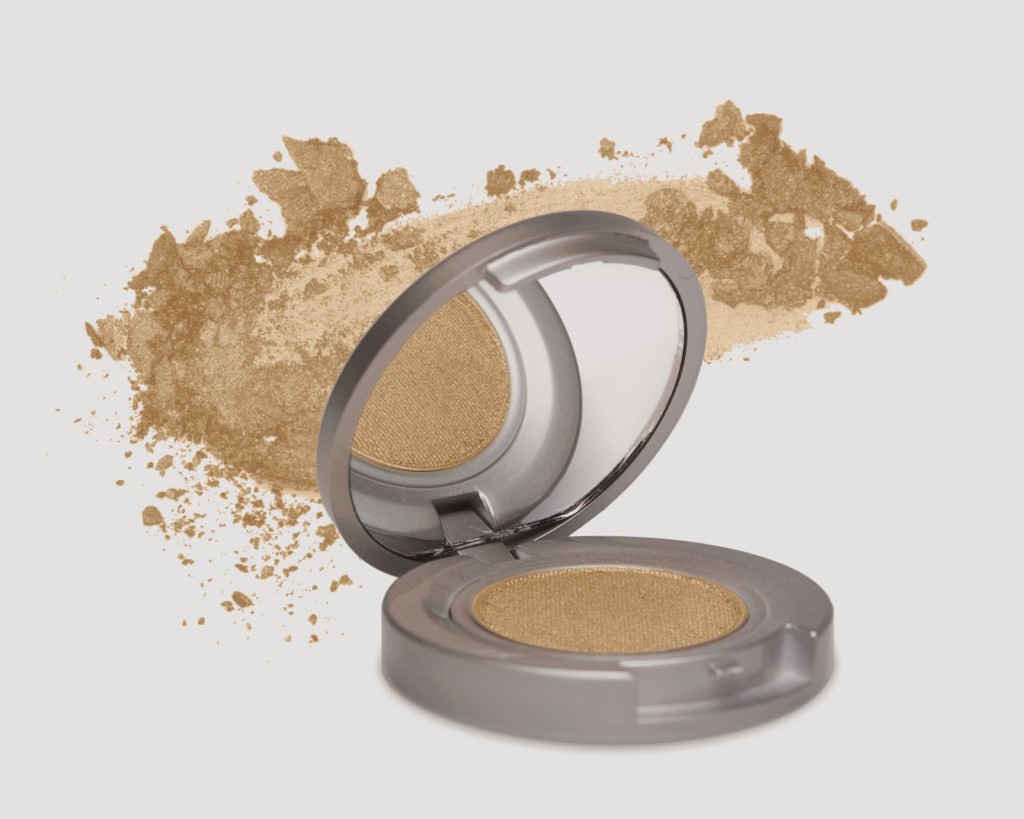 Votre Vu's Palette Play eyeshadow is silky, smooth, and feels great on your eyes. This eyeshadow blends vitamin E, Jojoba oil, and kaolin clay to create long lasting, crease proof color that makeup enthusiasts crave.
The shade that I am loving right now is Pinot Gris, which is described as "a shimmery golden, mossy green." With the holidays right around the corner, Pinot Gris is a great shade to show your warm, festive side.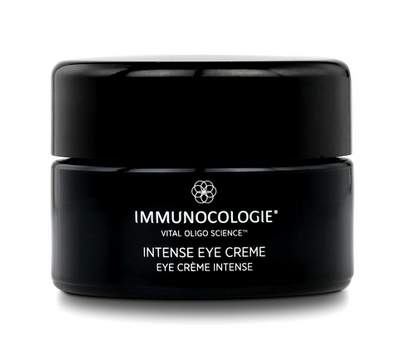 4. Immunocologie Intense Eye Creme
Immunocologie Intense Eye Creme is a great fix that will have your skin looking good as new! This creme was specially formulated to increase blood flow and eliminate toxins around the eye area. Full of antioxidants, minerals, and sirtunes, this creme eliminates puffiness, dark circles, and toxins. Immunocologie Intense Eye Creme is great for when I had a long night and my eyes look tired the next day, or any time that my eyes are looking a bit puffy.
What are your go-to essentials? Let us know your must-have products in the comments below!