Want a flawless foundation application without spending hundreds on an airbrush makeup device? Are you looking for an affordable way to conceal fine lines, sun spots, acne, Rosacea and other skin issues with flawless coverage and salon-quality results right at home? We just discovered an incredible
beauty tech tool
that blends your makeup perfectly, creating a professional, airbrushed look, all thanks this battery-operated vibrating makeup applicator called the
MagiBuffer Vibrating Makeup Applicator
from
Dr. Splendid
.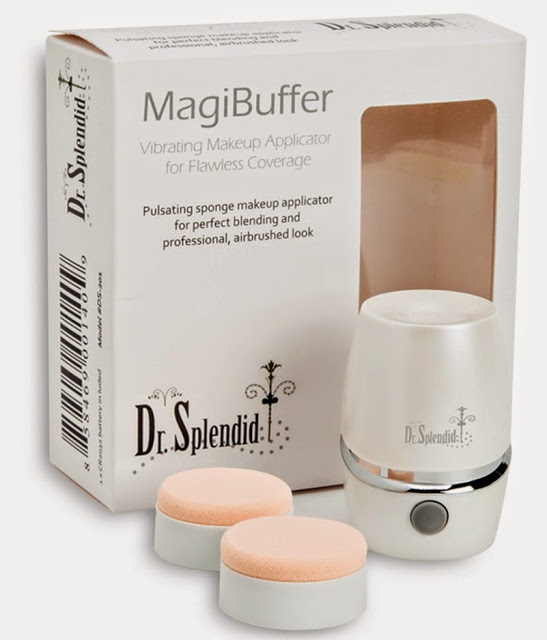 This dynamic device marries beauty and technology for an easy-to-use beauty tool which provides seamless coverage and an air-brushed makeup look every time. Thanks to its pulsating sponge (a whopping 9,000 vibration actions per minute), you can achieve an immaculate facial canvas with any BB Cream, Bronzer, or foundation (it doesn't matter whether your it is liquid, mousse, or cream to powder.)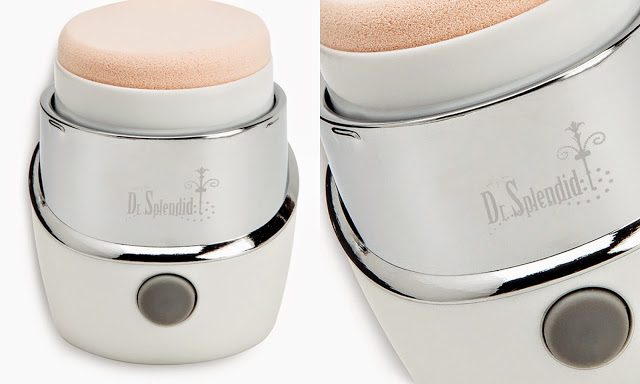 Key features of the Dr. Splendid MagiBuffer Vibrating Makeup Applicator include:

High frequency vibration blends makeup for even, airbrushed look
High quality sponge never rubs off or smudges foundation
Perfect coverage for any skin imperfections
Uses any makeup of your choice: liquid, mouse, cream or powder
Ergonomic design contours to your face
Easy to use for any size hand
Up to 9,000 vibrations per minute
Battery operated
Dr. Splendid has other great beauty tech products, both of which are battery-operated, that are not only essential to life in general, it's a must for healthier looking skin:
The MagiMist Nano Facial Mister is an atomizer that releases nano-sized mist on your face and neck to revive and rejuvenate a dry, tight skin (we previously reviewed another and we believe every person, woman and man should have one of these int heir skincare arsenal). The mist is extremely fine, so you can use it over makeup without smudging it and it won't leave your face and hair wet. It is fabulous in the summer to refresh and cool the skin but is miraculous during the drying, cold weather season. Great if you're stuck in stuffy rooms, when you're flying, and a godsend for those suffering from hot flashes. Just add in some mineral or distilled water to the refillable mini tank and say hello to wonderfully hydrated skin.
The MagiTouchIonic Facial Massager is a little "magic wand" that gives your face a gentle ionic massage to awaken and stimulate your muscles. Take your skin from tired and drawn, to a more youthful, refresh look and most importantly: the ionic waves help push your eye cream, face cream and serums deeper into your pores so that they penetrate better and work more effectively. All it takes are a couple of minutes of massage and you're good to go.
All three devices are available through on www.DrSplendid.com. The MagiBuffer is currently on the Epilady website at a wonderful discount, $26.99 instead of the original $49.95 retail price, and you can also snag it on Beyond the Rack for another 3 days for only $24.95. The beauty addict in your life will thank you for these great items.