We've had the pleasure of enjoying and getting to know a variety of wireless headphones, all of them over-the-ear but we're ready for something a bit more revolutionary – wireless earbuds, completely wireless! Are you ready for Truebuds Wireless Earbuds? The smallest, and very fashionable, wireless earbuds that are designed to hug your ears with a secure comfortable fit all day.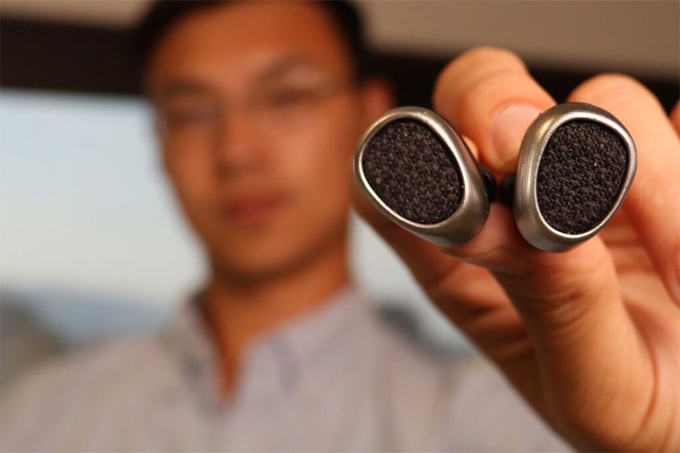 Say goodbye to being plagued with constantly untangling wires, earbuds that constantly fall out of your ears, and bulky headphones, and hello to this stylish alternative. Not only are Truebuds Wireless Earbuds the best in-market, these small sized in-earphones boast a 6-hour battery life, industry standard Bluetooth technology, extraordinary sound quality, a comfortable and secure fit, and is water and dust resistant to IP 53.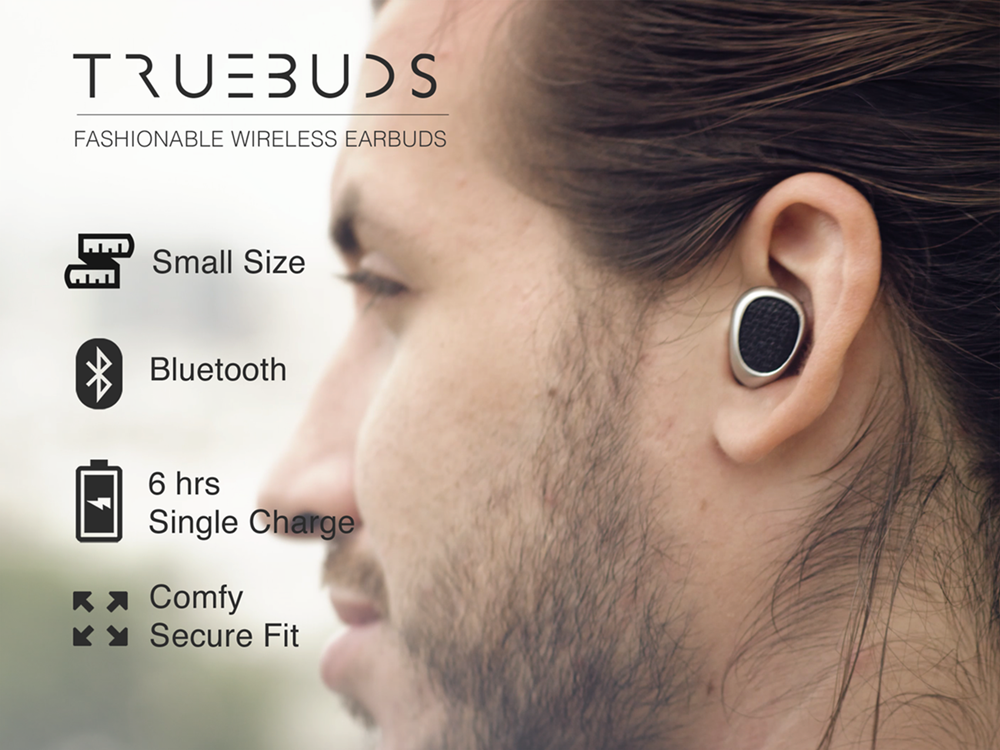 Truebuds' developers brought in the best designers and engineers to produce a high quality listening device with unprecedented features that are sure to usher in the future of portable audio. The goal of Truebuds Wireless Earbuds is to seamlessly combine the way we experience music with the feeling of complete freedom.
You can pre-order a pair of Truebuds Wireless Earbuds on Kickstarter, along with accessories such as a portable storage and charging case, and Budlocks, the ultimate grip for Truebuds, at 25% off on Indiegogo for $155.00.