We've shared our love of this gorgeous jewelry brand over and over but can you blame us, the pieces are stunning, eye-catching, oh-so-very-special, and unique. We always get attention and some of our best compliments when we wear PONO. Even some of our blogger besties are hooked on this wonderful jewelry brand. They're are as excited as we are (we know you will be too) about the upcoming PONO by Joan Goodman Holiday Sample Sale, where prices will be are 50-80% off. We're also sharing how you can win a $500.00 credit to use at the sample sale (details below).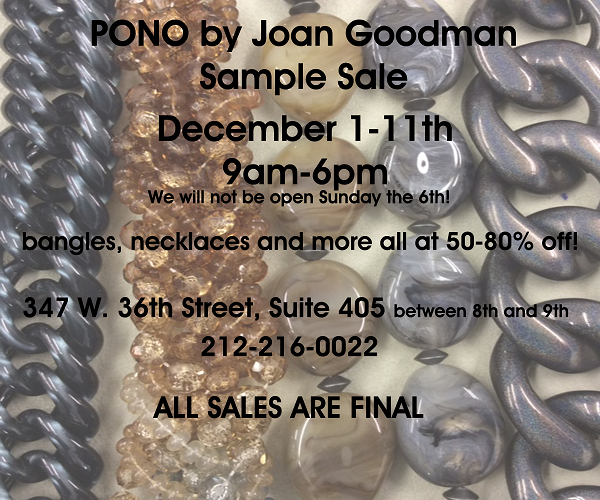 The sample sale runs from Tuesday, Dec 1st – Friday, Dec 11th (excluding Sunday), perfect timing to stock up on some great holiday gifts for friends and loved ones. Check out some of the great deals below:
Grab gorgeous goods like their Italian resin glitter bangles at $20.00 apiece, originally $75 .00.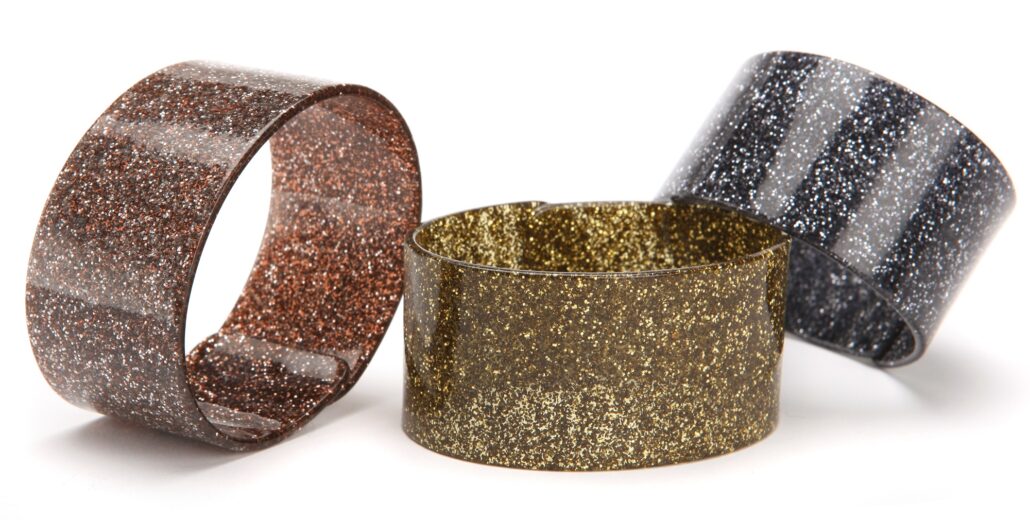 Take home an elegant Etched by Fire Jewel Choker on sale for $60.00 from an earlier $315.00, or score a piece fit for a queen like the Twisted Sister Spectrum Necklace once $325.00, now yours at the incredible price of $100.0o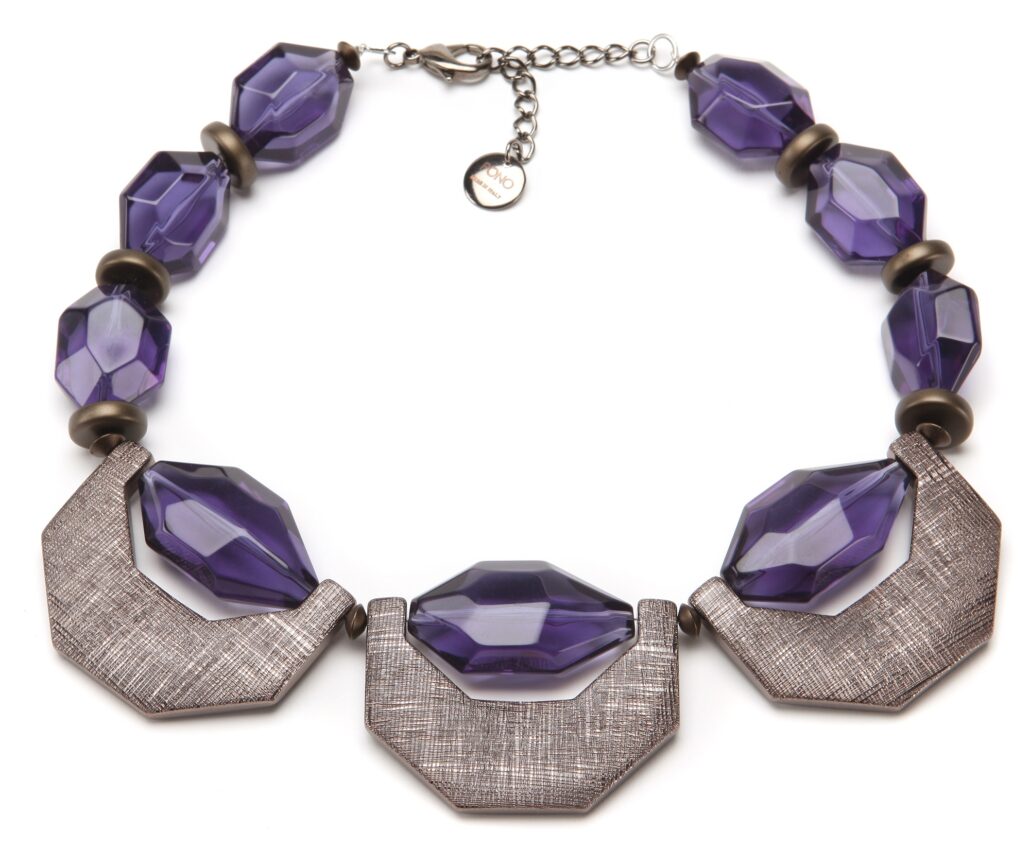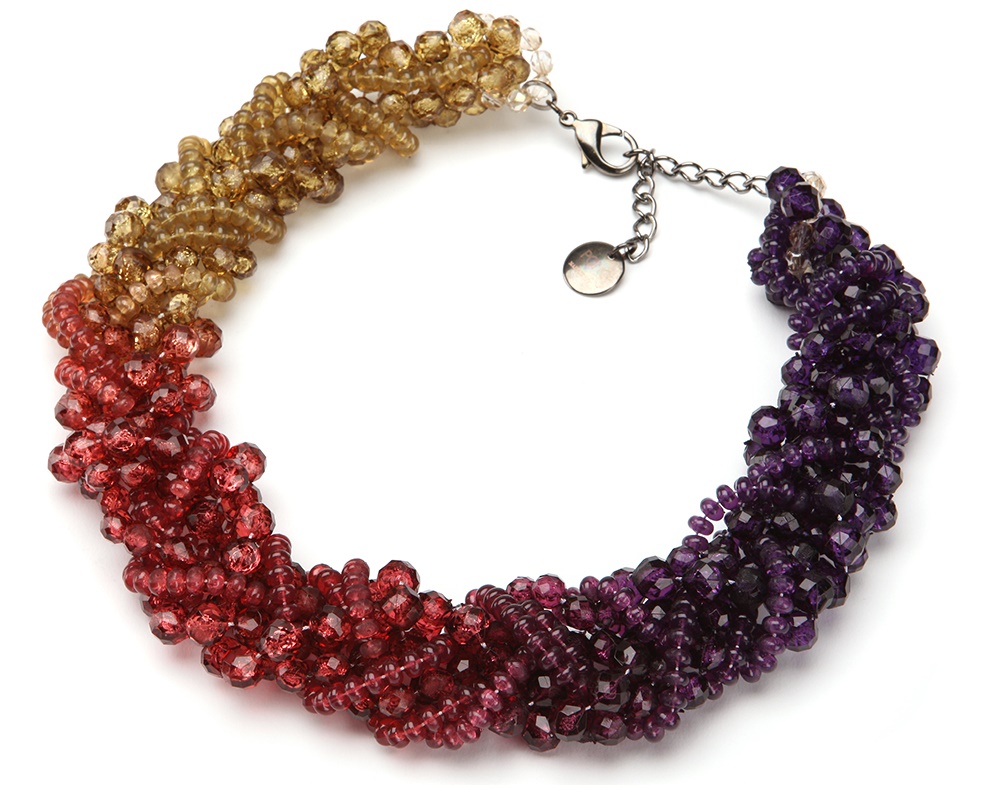 Finally, snag a set of stackable bracelets at the "everything-goes" bangle table, get 10 pieces for $40.00, originally valued at $250.00.
Lastly, if you're feeling creative, PONO has a wonderful contest to design a sample sale flyer. The winning flyer design wins a prize of $500.oo in "PONO BUCKS" to spend at the sample sale, second place wins $250.00 in "PONO BUCKS" and third $100.00*. You can get all the details, including an access link to PONO photos to use in your design. Click on PONO HOLIDAY SHOPPING SPREE CONTEST to get full details on how to enter.
*winning credits to be used at sample sale only.