There are many reasons the spring season cannot get here fast enough. Besides the obviously nicer weather, we're looking forward to doing some much-needed spring cleaning. We've accumulated a lot of clutter, plus add in the fact that we have hardwood floors, a wonderful thing apartment detail, but one that attracts dust like fashionistas to a sample sale. Let's face it, dust and hardwood floors just don't mix. Not only can debris in dust scratch and damage your floor's finish, but dust particles can also make you sick. Luckily, you can use a hardwood floor refinisher and bring them back to life! But while most carpeted homes may only need to be vacuumed once or twice a week, homes with hardwood floors need twice as much love, so it is always necessary to whip out the old vacuum. The problem is most heavy-duty vacuums are just that…heavy and expensive, and we've needed a new one for a while! We've had two choices in mind, either the best bissell vacuums or the shark vacuum and it's been such a tough decision! I was pretty much sold on the bissell vacuum until a friend of mine got a shark and raved about it. Then I was torn again. With a lot of thought and decision making, we've ended up settling on the Shark Rocket Powerhead vacuum.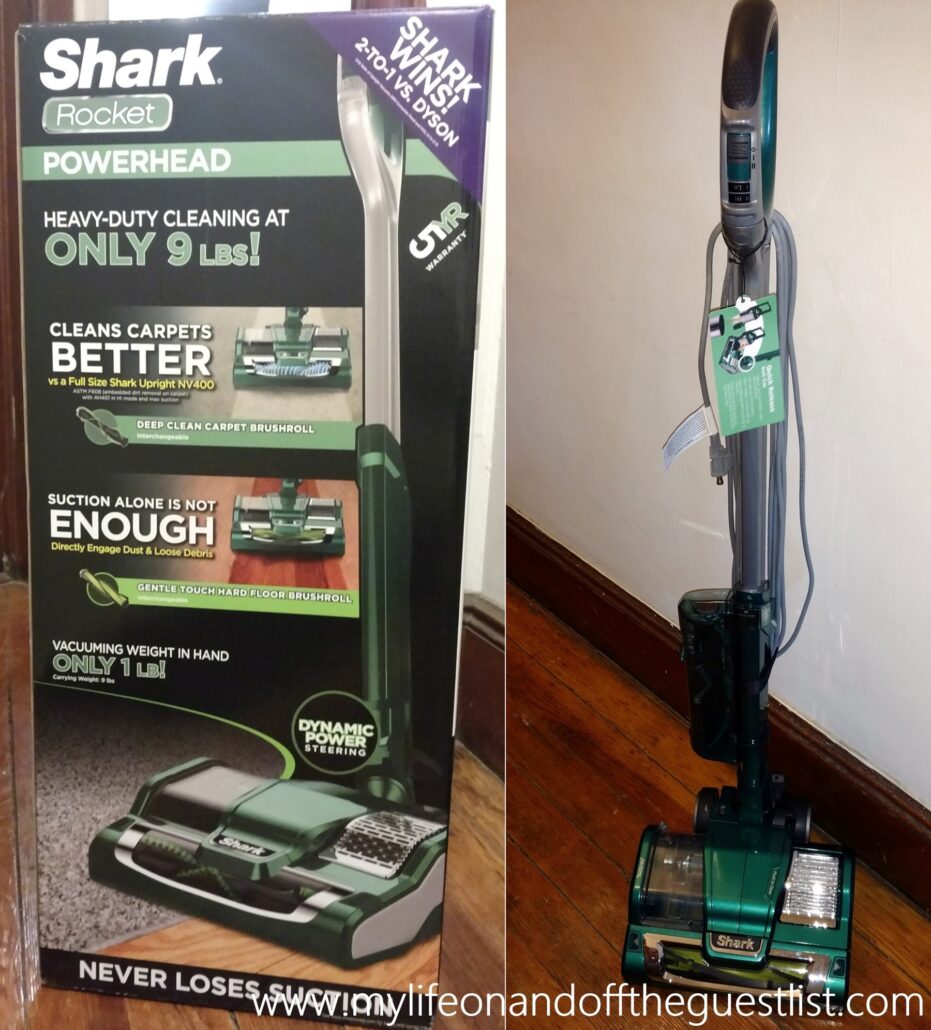 What makes the Shark Rocket Powerhead Vacuum so great? Well, this lightweight and streamlined vacuum (it only weighs 9lbs overall and 1lb in your hand when vacuuming) boasts some heavy-duty cleaning power without the heavy lifting, shoulder or back pain. The easy to maneuver vacuum's cleaning components are all conveniently into the head of the vacuum shortening the suction path to the dust cup by up to 80% and putting all of the vacuum's weight where it counts most-on the floor, not in your hand.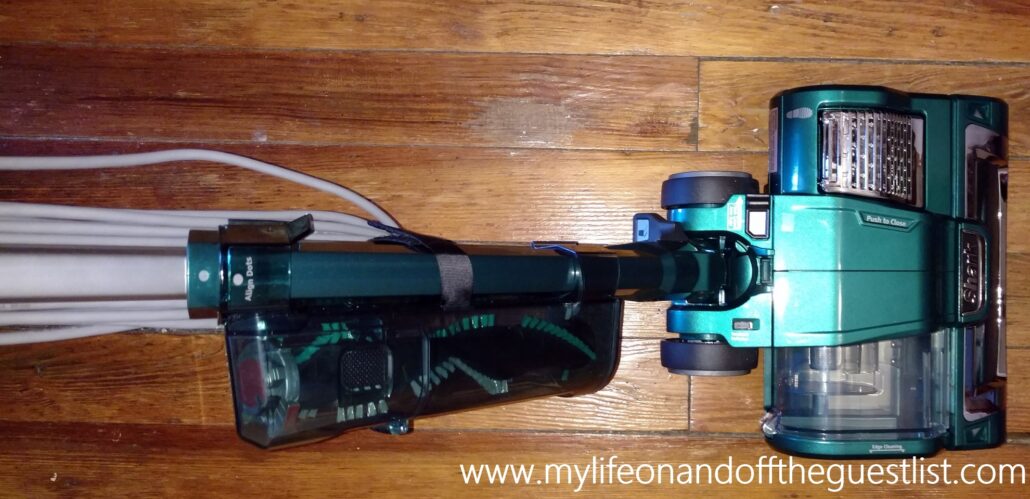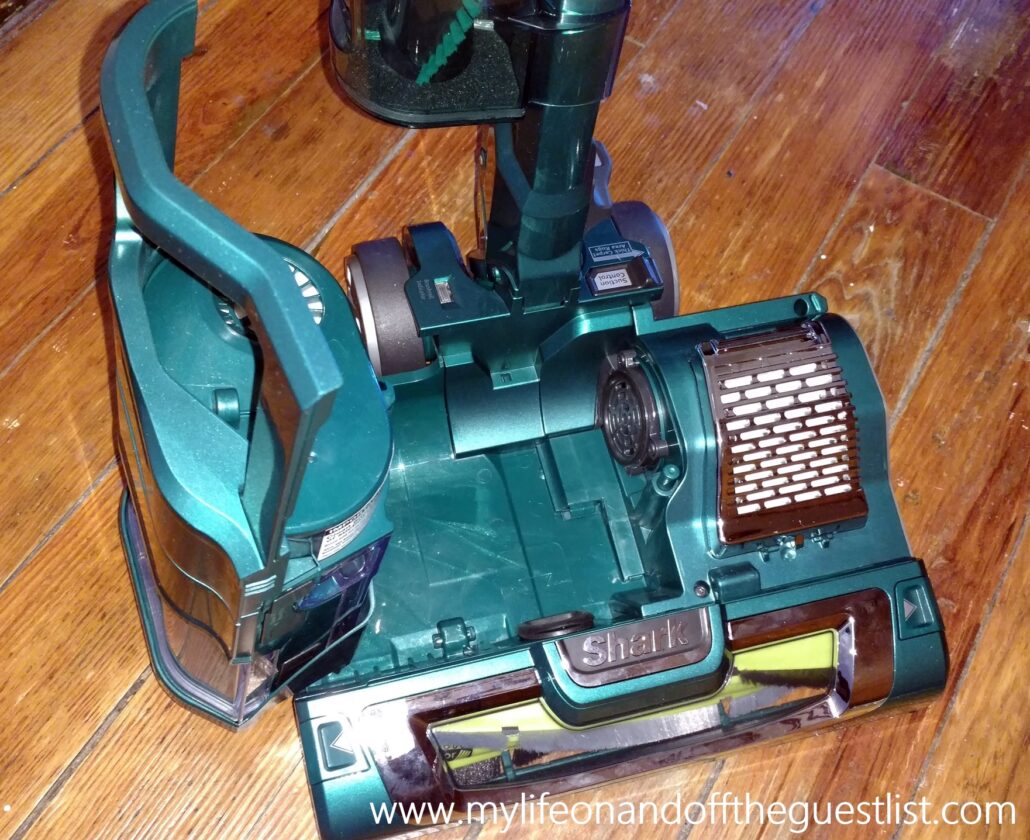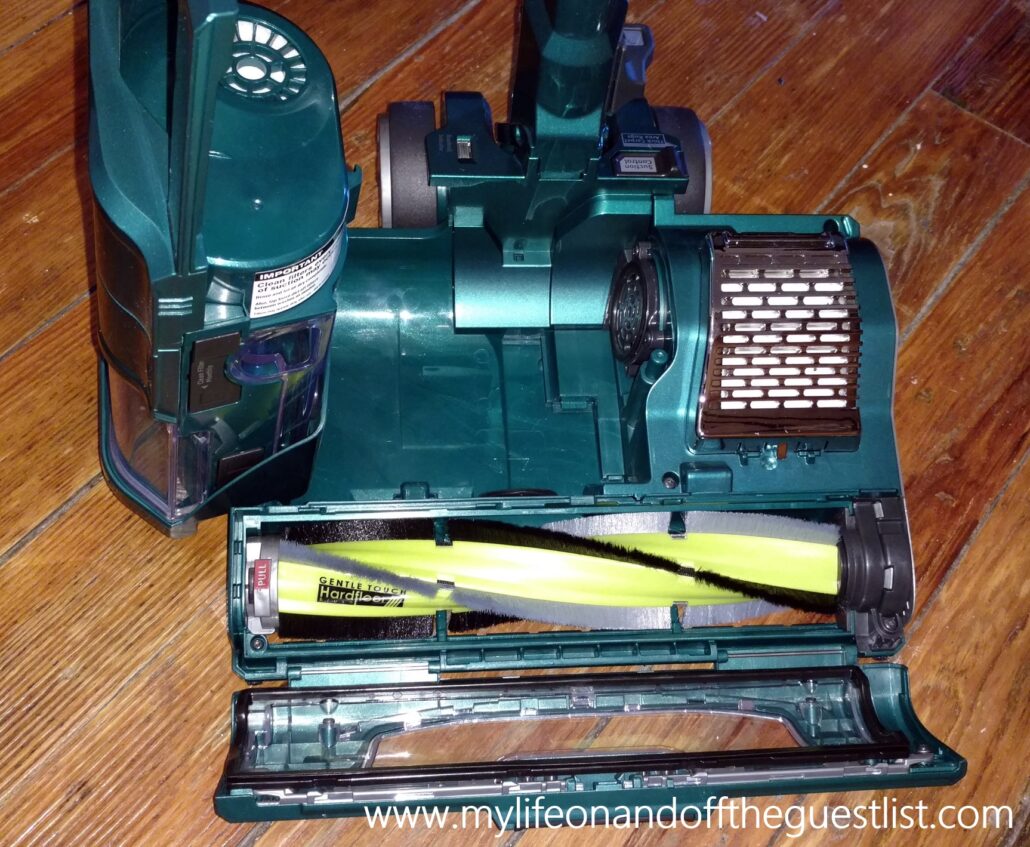 The Shark Rocket Powerhead Vacuum comes with two, interchangeable brushrolls, and all Surface Brushroll that goes from carpets to hard floors with ease, and a Gentle Touch Hard Floor brushroll that is made just for cleaning hard floors. While one is in use in Shark's Innovative brushroll garage, the other is neatly tucked away in the Brushroll Holster, located on the handle.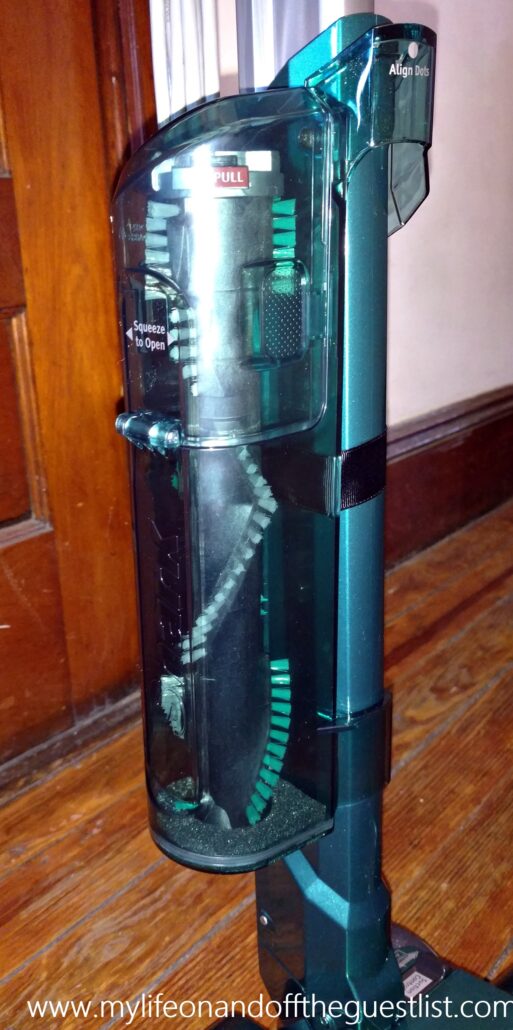 Other wonderful features of the Shark Rocket Powerhead Vacuum include a telescoping handle that adjusts to your most comfort height and makes for easy storage, a bottom-empty pop-up dust cup for quick disposal of debris, easy-to-use fingertip controls, and advanced steering for smoother maneuverability. To show you just how easy it is to maneuver with one hand, we took a bit of video showing how easy it is:
Are you ready for some spring cleaning of your own? Could the Shark Rocket Powerhead Vacuum help you control the dust and debris on your hardwood floors? Share your thoughts in the comments below.