Despite the fact that many Americans are waiting longer to get married than they used to, weddings are still very much considered to be a rite of passage for countless couples. That said, this important and exciting life event is also one of the most stressful. In fact, a recent Zola study found that 96% of participants responded that planning a wedding is stressful, with 71% agreeing that planning a wedding is more stressful than other major life events, like buying a house or finding a job. In addition, 86% of respondents suffered from at least three wedding stress-related symptoms — including skin breakouts, headaches, insomnia, hair loss, and loss of sex drive — as a result of wedding planning.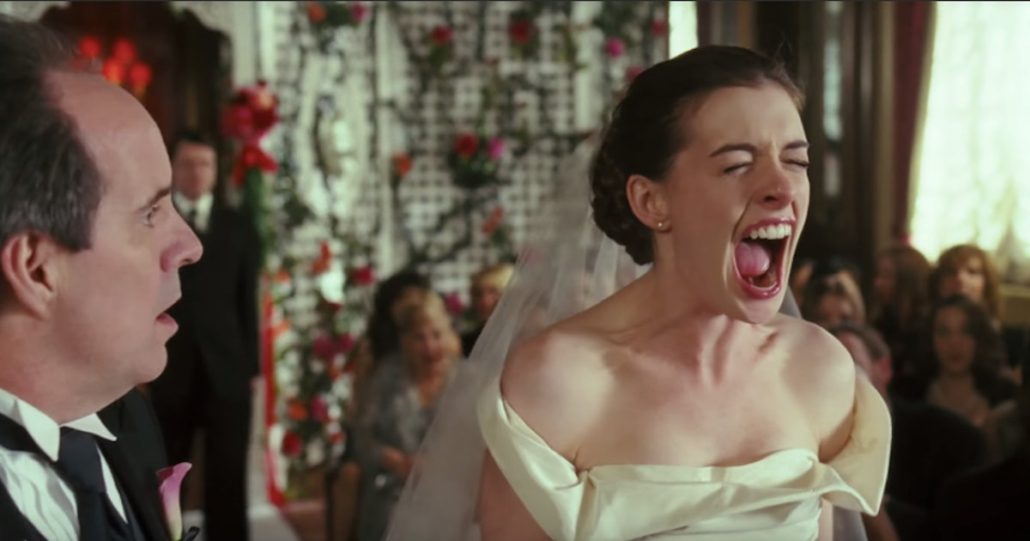 It's easy to see why. The wedding industry brought in a staggering $72 billion in revenue during 2016, but many young people can scarcely pay for the ceremony due to crippling student loan debts, high costs of living, and unaffordable housing. That, coupled with the pressure to make one's wedding perfectly Instagrammable and wholly unique for guests, is enough to make planning this special day seem like an insurmountable task.
Fortunately, there are a few things you can do to relieve some stress throughout the process. While there's no such thing as a completely stress-free wedding, you'll reduce the likelihood of an emotional breakdown and may even be able to enjoy your engagement if you follow these tips.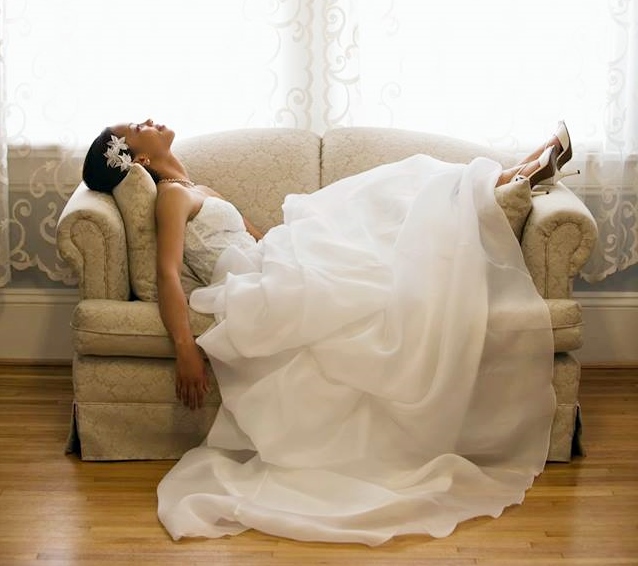 Secure Some Planning Help
Even if you're incredibly crafty or have a take-charge attitude, the reality is that no one should (or can) do it alone. Those who try may end up suffering the consequences, which can translate to mental or physical health issues, in some cases. For example, more than 37 million people suffer from migraines nationwide — and since migraines are often exacerbated by the stress (e.g., hormonal fluctuations), your wedding might end up being a huge (and literal) headache if you don't have help. Although hiring a wedding planner may seem like an unnecessary expense, having someone to handle the inevitable hiccups and coordinate all the moving parts can be absolutely priceless for many couples. If it's simply not realistic for your budgetary constraints, ask trustworthy friends and family to lend a hand when possible. Whatever you do, remember that the big day doesn't have to rest solely on your shoulders.
Don't Fall Into the Comparison Trap
It's easy to work yourself up into a tizzy when you're constantly feeling like your wedding won't be good enough. And given our constant involvement on social media, it's no wonder we're comparing our lives to others. You may need to consciously remind yourself to stop scrolling on Instagram or browsing through Pinterest and instead focus on what's really important: the celebration of you and your partner. If you're worried about whether you'll receive a lot of likes on a wedding-related post or that your friends will compare your nuptials to that of someone else in your circle, you're not really thinking about what matters. Those who have trouble shaking themselves out of the comparison cycle should make an effort to unfollow wedding-related accounts, limit screen time, or discourage wedding talk outside of specific timeframes to keep their emotional well-being in check.
Prioritize Your Self-Care Routine
The term "self-care" is often thrown around so much that it's lost all meaning, but it really is important for betrothed couples in the midst of planning their wedding. Ultimately, self-care can refer to anything that puts your own needs first and feels restorative. For some, that might mean getting regular spa treatments; not only do 92% of people surveyed feel that massage can be effective in reducing pain, but this practice can also have profound effects on one's mental state. Self-care could also include getting enough sleep, following a nutritious diet, or working out regularly (as only one in three adults receives the recommended amount of physical activity each week). Alternatively, self-care might involve meditation, therapy appointments, house cleaning sessions, time spent outdoors, setting boundaries, abstaining from alcohol use, prioritizing social engagements, or spending quality time with your fiancee.
Only you can define what self-care really means, but whatever it is to you, it's essential that you make time for it in your schedule. Remember that you'll be better equipped to handle the challenges of planning a wedding if you tend to your needs consistently. Think of it as preventative maintenance, rather than emergency repair.
Try Out Some CBD Oil
I found out about CBD through a friend of mine who smokes marijuana. I didn't understand the difference between them so she explained how she would buy her supplies from Badass Glass online smokeshop because weed is legal where she is but you can get CBD in pretty much any state. She explained how it was a much weaker alternative to marijuana which doesn't get you high. However, you can also enjoy THC products that give the high marijuana is known for, you can learn more here. CBD is being touted as a cure-all for virtually everything, from anxiety to chronic pain. For brides and grooms suffering from wedding planning stress, CBD oil might be a viable way to find some relief. CBD oil, or even CBD gummies, can be used to reduce pain, ease stress, and restore balance to essential bodily functions such as appetite, sleep, digestion, and mood. TA lot of people suffering from the symptoms described above also make use of the pink tuna strain to help them reduce the negative effects that come as a result of being stressed. Try researching your symptoms to find which strain of marijuana will work best to directly decrease the severity of the problem. In fact, an old colleague of mine has recently set up her own cannabusiness after discovering for herself just how effective marijuana can be. To be honest it seems like a very rewarding career as she often tells me how her customers have noticed a huge improvement in their moods since purchasing products from her store. When it comes to business there really is room for everyone nowadays so I am incredibly proud of her success in the marijuana industry so far.
Anyway, although more research needs to be done on its benefits (and consumers need to do their homework to make sure they're buying a high-quality product), there is a lot of anecdotal evidence to support these claims. A recent survey even found that 42% of CBD users said they stopped using traditional medications (including Tylenol or prescription drugs like Vicodin) in favor of CBD, with 80% of participants saying they've found CBD products to be "very" or "extremely" effective. If you've been curious about CBD and are seeking a more natural way to reduce your wedding planning stress, it's possible that this could become a healthy part of your routine.
Consider Eloping Instead
Every weekend, an average of 44,230 weddings take place. But if the cost of a wedding or the anxiety associated with the guest list is proving to be too much for you and your beloved, there might be another option that will eliminate planning stress for good. Elopements are becoming more popular as couples try to keep expenses low and focus more on their own special and intimate celebrations. If you'd rather spend money on traveling than a big wedding, hate having all eyes on you, or are feeling pressured to make decisions that don't align with your vision of your wedding day, you and your soon-to-be spouse may want to elope instead. That way, you can say your vows in relative solitude wherever you wish (whether it be the top of the mountain or city hall) and have total control over every element.
If your family and friends want to celebrate with a big party after the fact, that's always a possibility (and won't require you to rent out a big event venue or spend several thousand dollars). When money or family issues seem to be the source of your wedding stress, an elopement might be the right move.
Whatever your wedding style, budgetary constraints, or personal challenges, there are ways to reduce your stress throughout the planning process. By keeping these tips in mind, you may be able to look forward to your wedding and enjoy putting everything together, rather than experiencing an impending sense of doom every time you sit down to go over the guest list.