We can be very bad when it comes to portion control, especially if it's a dish we absolutely love. We're foodies after all and complete enjoyment of food is our number one priority but we admit we sometimes can go overboard. Having the best dinnerware always inspires us to enjoy our food that bit more. We've tried using smaller plates and even just getting smaller portions but our lust for the prolonged enjoyment of exquisite meals sometimes fails us. Because of this, we've come to the conclusion that we need to fool ourselves visually and the portion control Livliga Celebrate Dinnerware Collection is exactly what we need to help us practice mindful eating by putting the appropriate amount of food on our plates.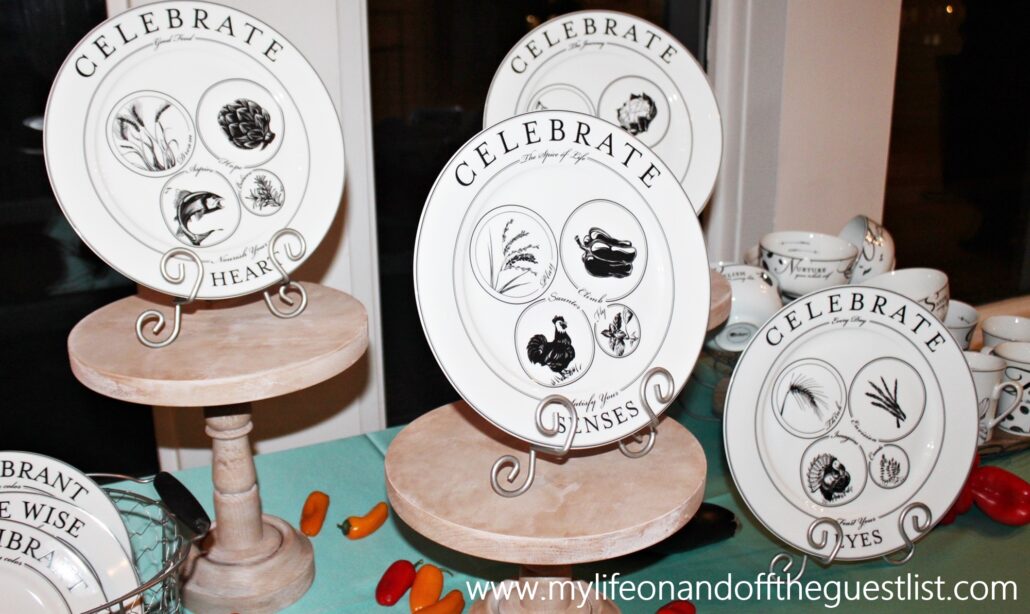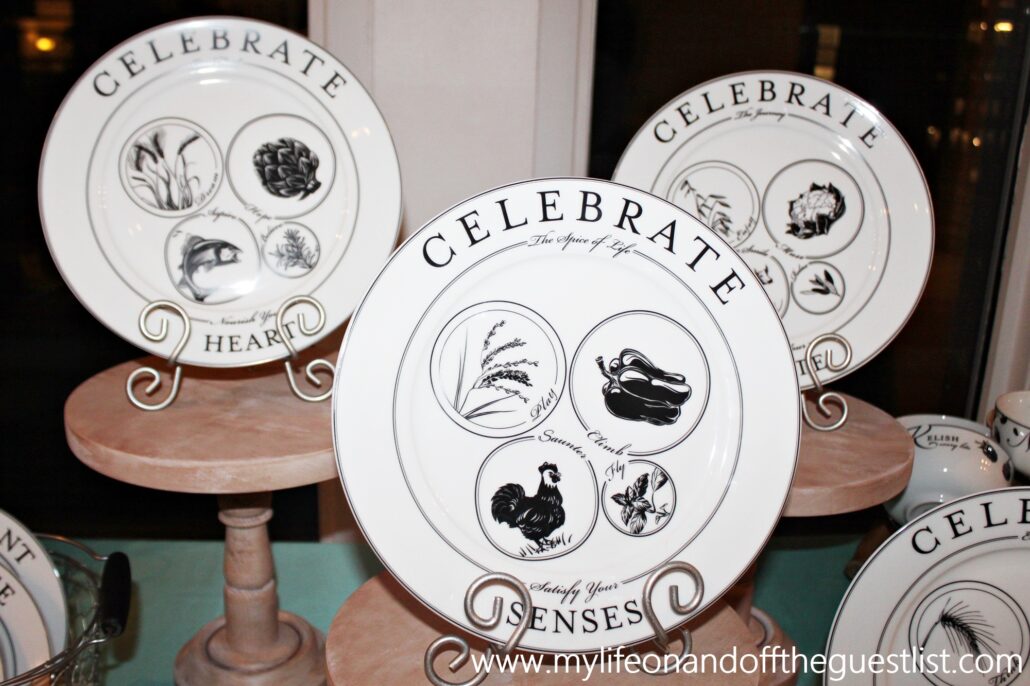 The stylish dinnerware collection makes healthy eating an enjoyable, pleasurable one with the addition of a bit of cheerleading. Aptly named Celebrate: The Poetry of Life, the 16-piece set, which includes porcelain plates, bowl and mugs helps redefine the portion control category by taking the guesswork out of "right-sized" eating while incorporating an elegant and poetic flare. With a chic, black and white design that's inspired by a French bistro, each dish features etched drawings and illustrations of healthy foods and phrases that motivate you to "celebrate" a healthy lifestyle.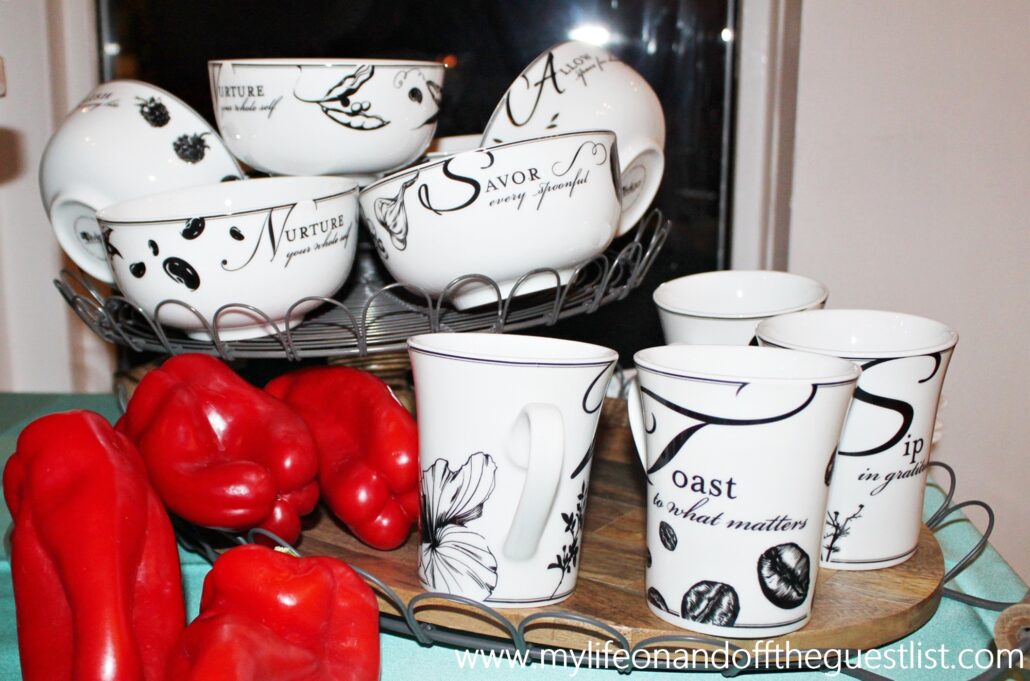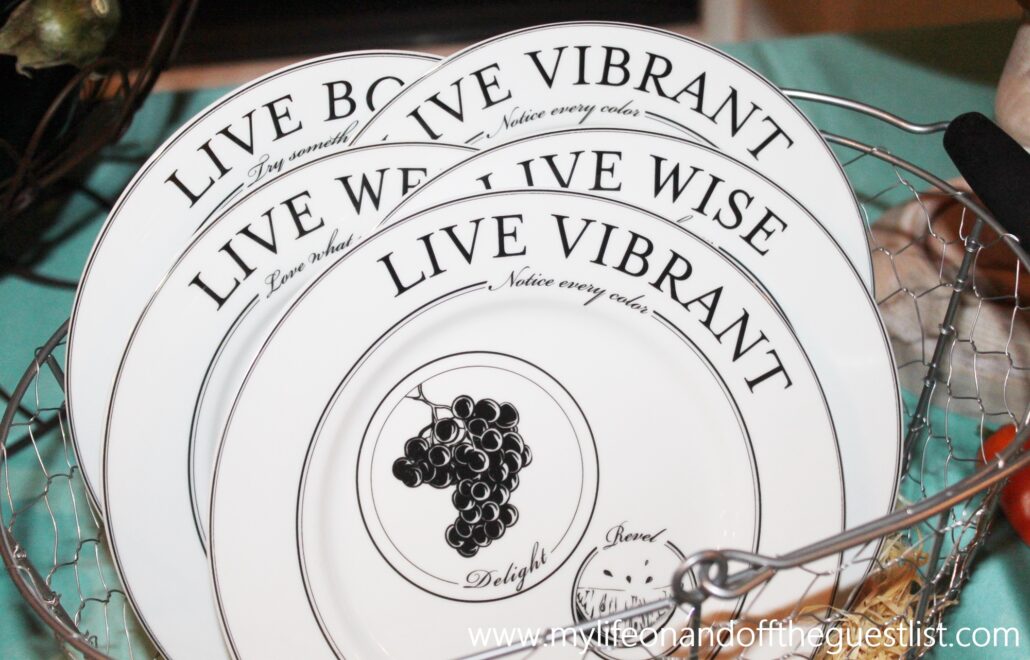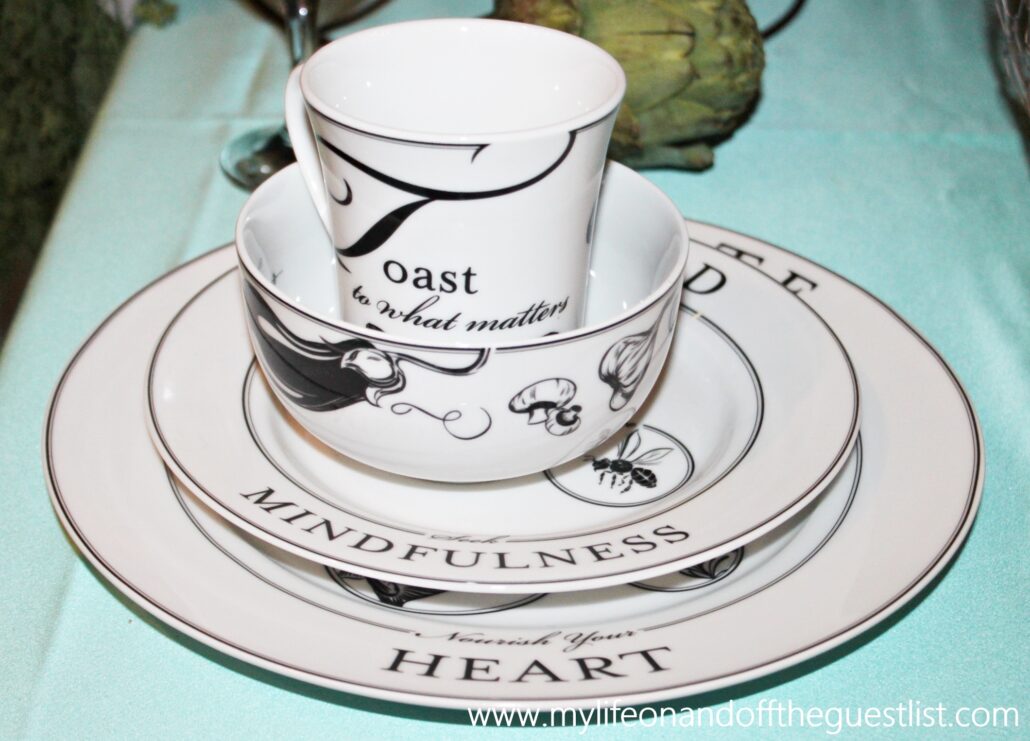 The Livliga Celebrate Dinnerware Collection offers dinnerware, serveware and glassware that subtly guides you in eating well-balanced meals with appropriate serving sizes that are wonderful to mix and match depending on your mood. One of our favorite details about this collection, besides the positive messages, is the subtlety of the measurements. For example, the decorative lines inside the cups and bowls are actually "fill lines". When we look at them, we don't see restrictions, we only see a nice decorative touch, so we're not thinking "damn, that's all we can have". This is all thanks to VisualQs philosophy.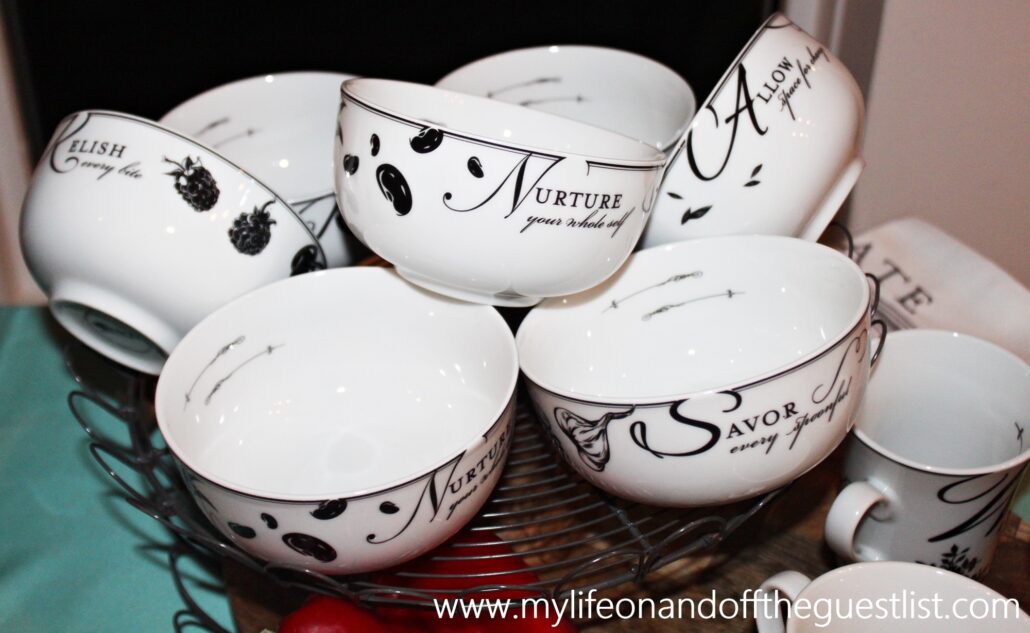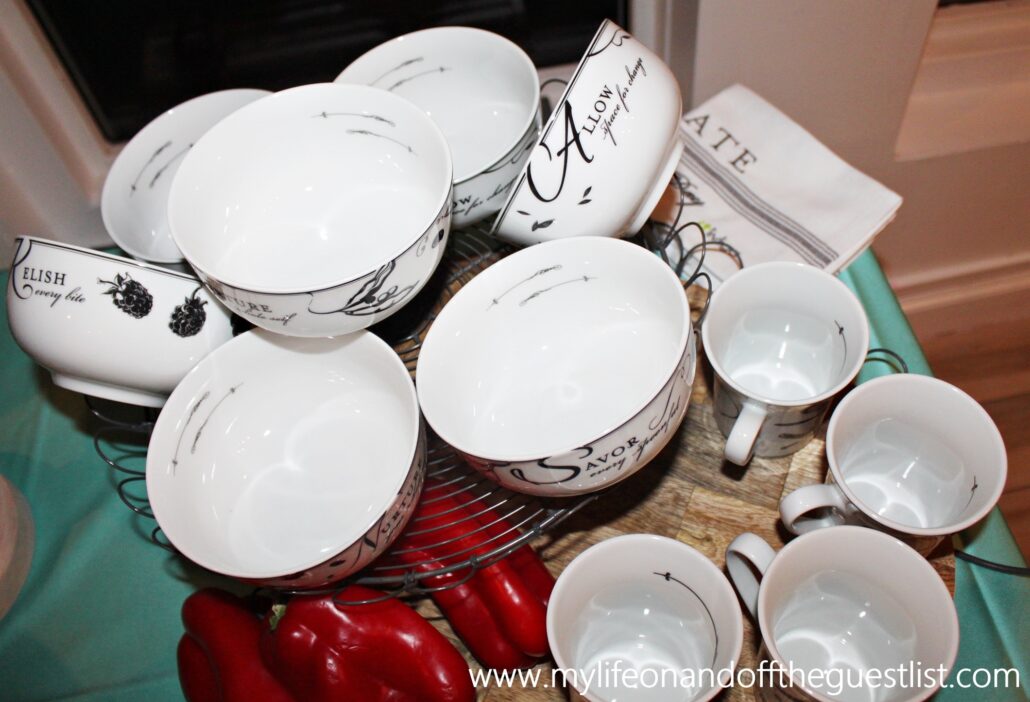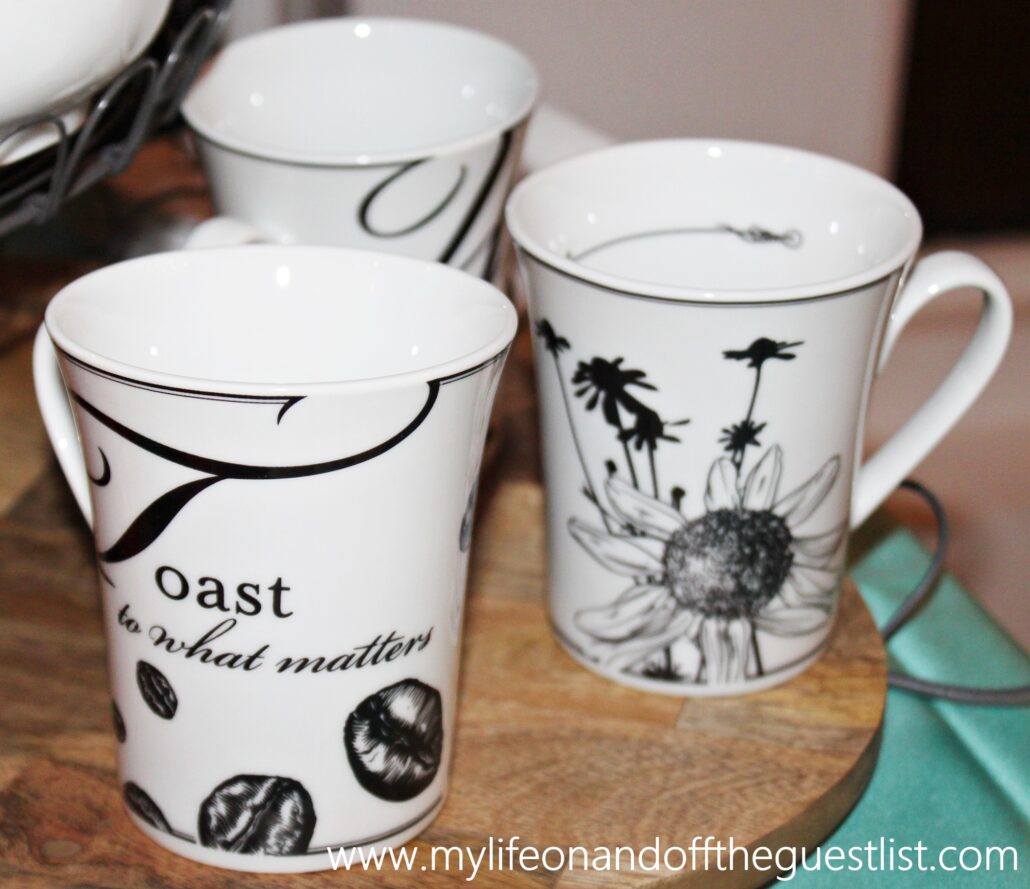 "With the help of its VisualQs philosophy, which states that our bodies and minds seek visual cues to help us determine how much food we consume in one sitting, Livliga products use strategic shapes and symbols to help users practice portion control, with ease, and feel fuller with right-sized portions. The Celebrate line, like all other Livliga products, uses the psychology of eating to promote healthier lifestyles. In addition, Celebrate is the only pattern that uses words to influence us while we eat, in an effort to evoke positive emotions and satisfaction with right-sized portions."
On hand to celebrate (tee hee) the new range was Health Strategist, Celebrity Trainer and one of the Stars on ABC's My Diet is Better Than Yours, Jay Cardiello, and avid supporter of portion control eating and user of Livliga dinnerware, who uses the philosophy to help people live healthier lifestyles.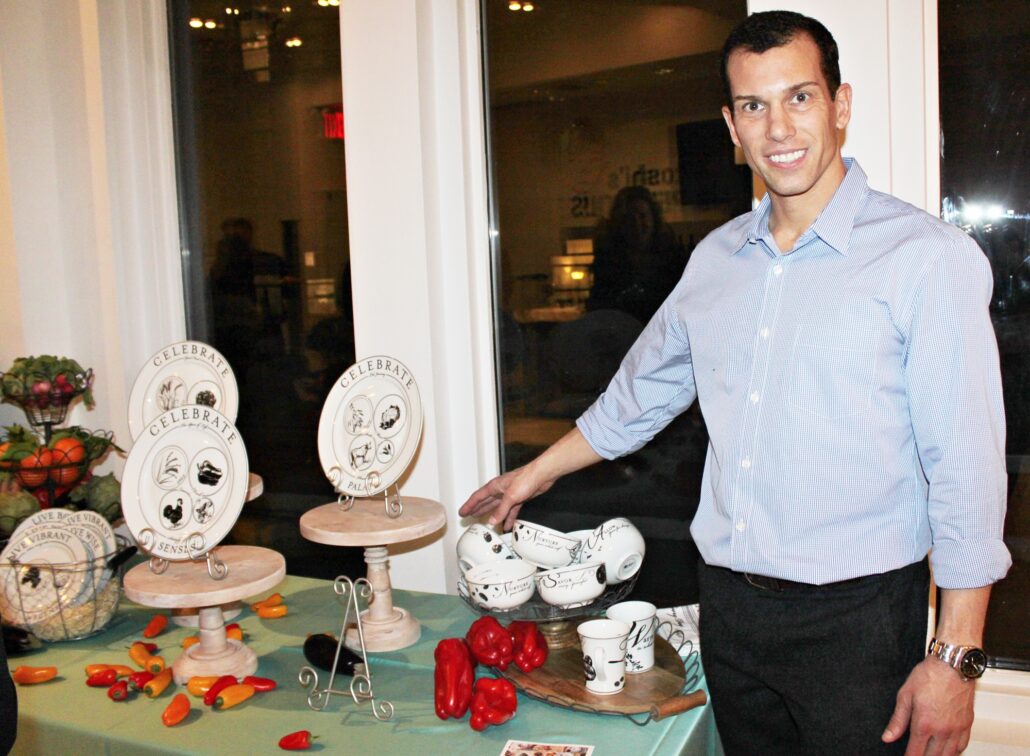 What are your thoughts on portion control eating? Do you love this beautiful, French Bistro-inspired dinnerware collection as much as we do? The 16-piece, Livliga Celebrate Dinnerware Collection is an ideal four-person setting and is available now for $198.95 at LivligaHome.com.