You know that feeling of the sheer joy of feeling the warmth of the sun after a long, cold season? That is how we felt when we first laid eyes on the Adrianna Papell Spring 2016 Collection. Jam packed with pretty pastels, striking jewel tones, bold, and subtle prints, the collection features something for every style personality, and you can't help but want every piece of the Adrianna Papell Spring 2016 Collection in your closet.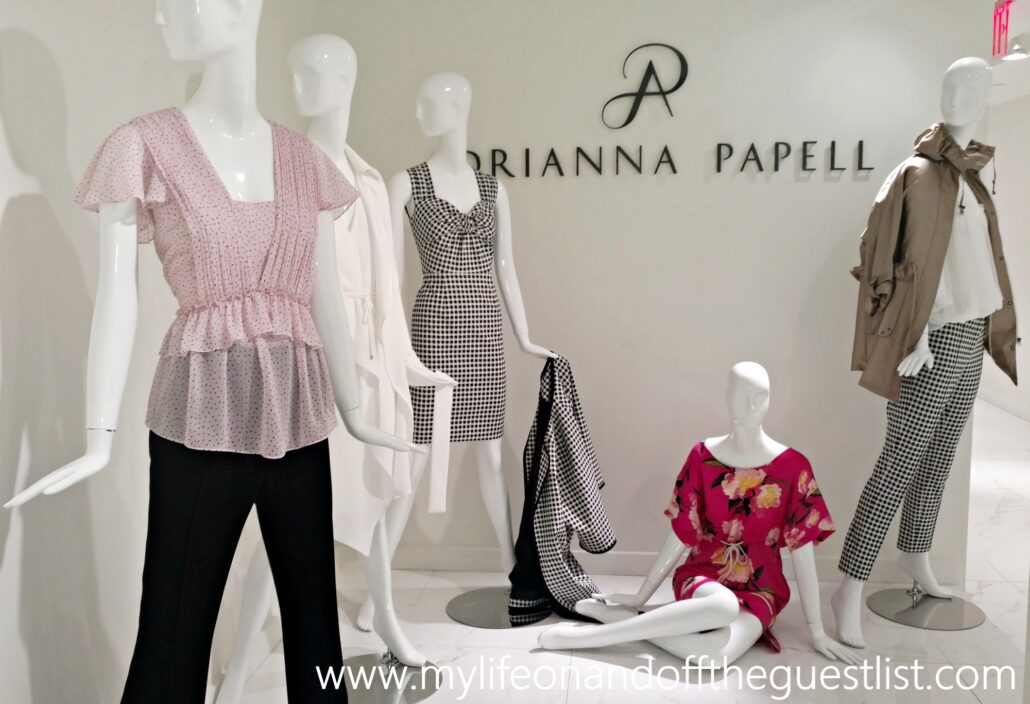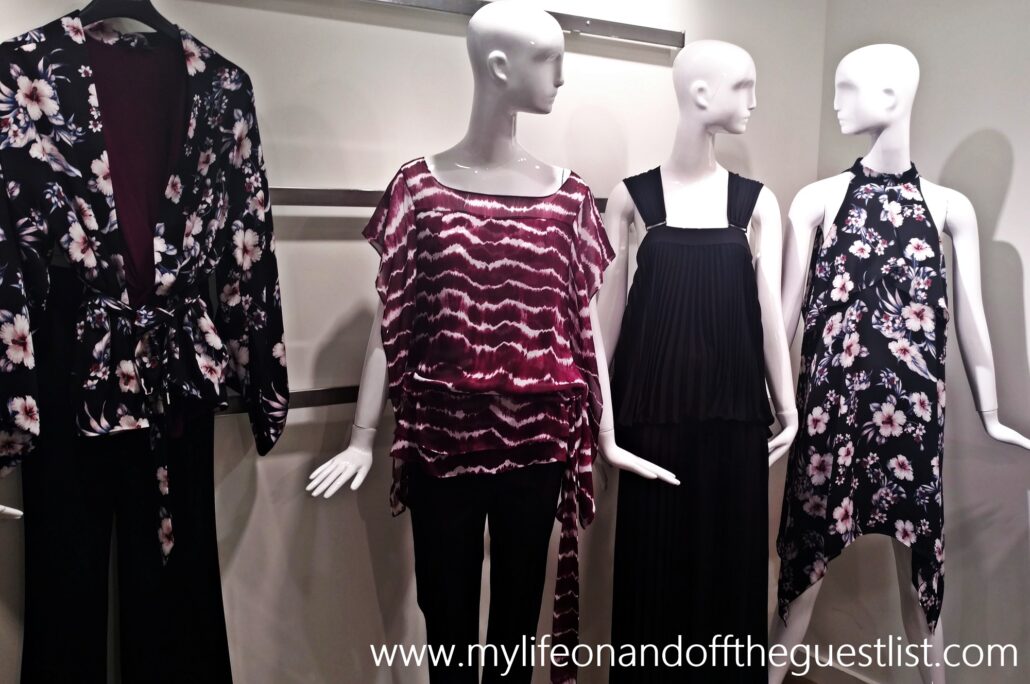 Adrianna Papell has all you need for daywear this spring, lightweight jackets, chic chiffon blouses, stylish tank tops, flirty, graceful skirts, smart, sophisticated pants, and of course must-have dresses that are all work, and play ready. The collection boasts several effortlessly feminine and playful looks we adore. We love the bright and cheerful floral, and graphic print dresses, the retro-inspired silhouettes, the figure flattering styles that look great dressed up or down, and the charming separates. Cool details include strategically placed cutouts, lace details, sash belts, and asymmetrical hemlines.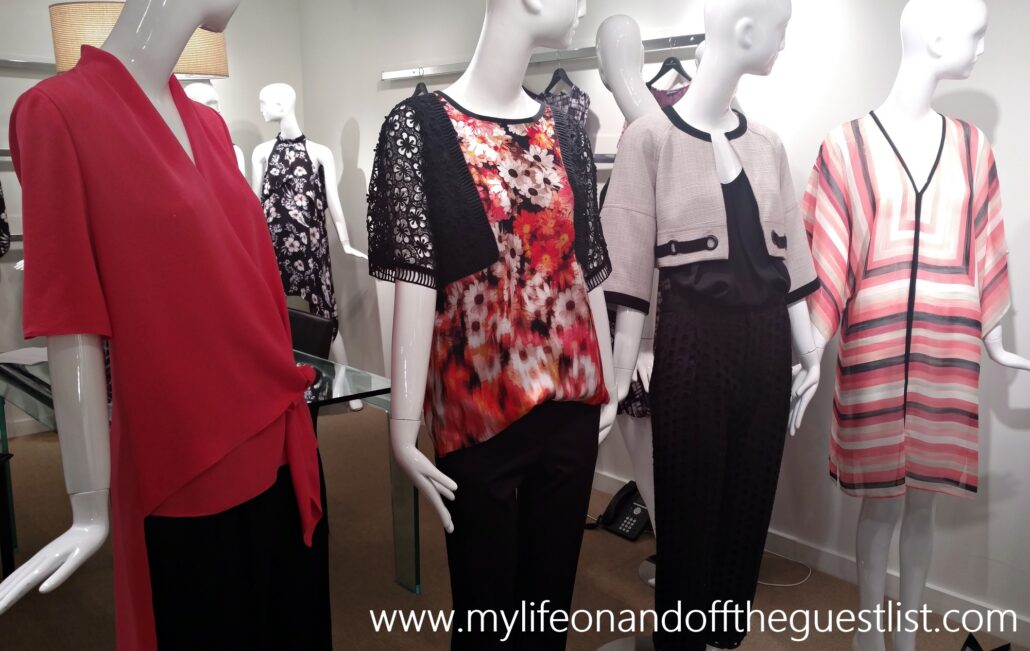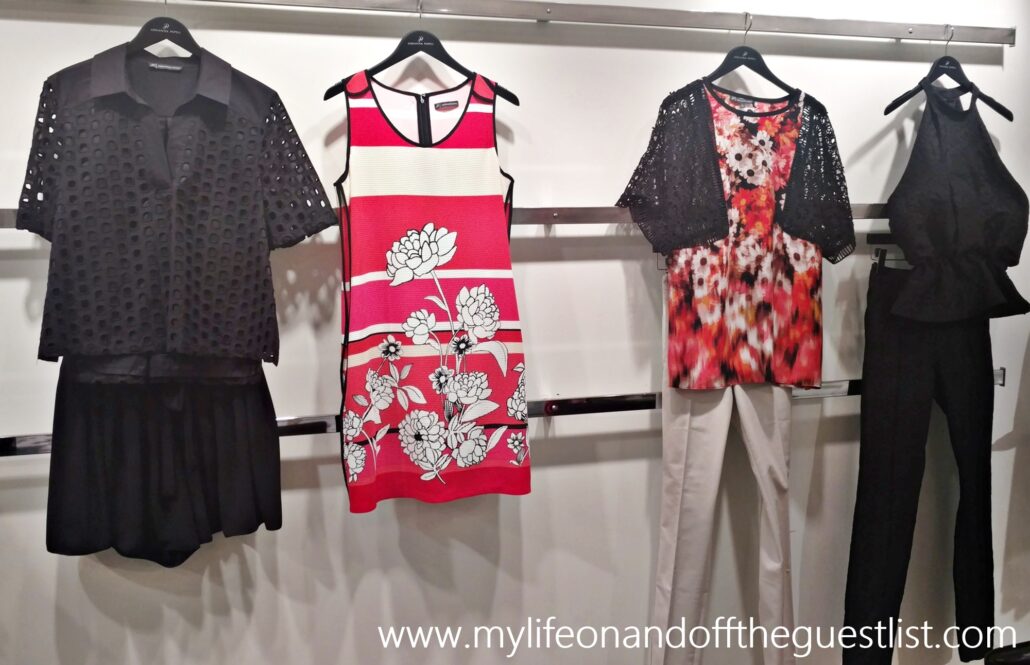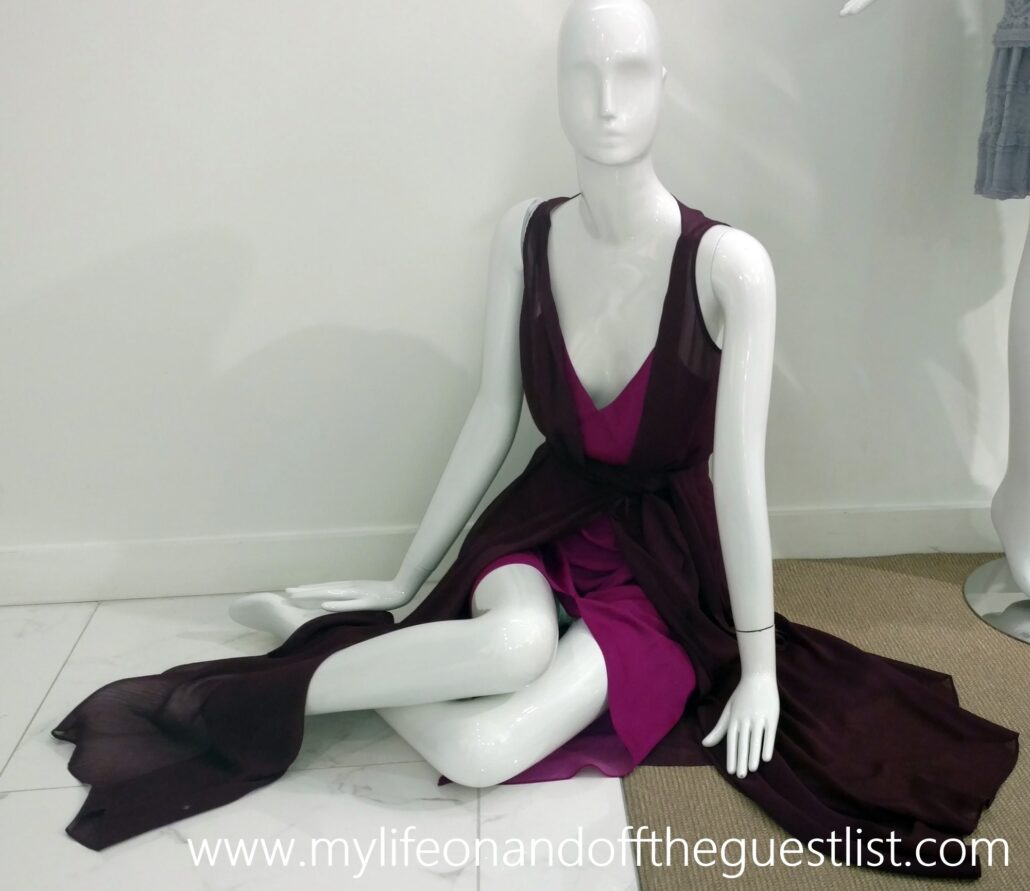 Some of our favorite pieces from the Adrianna Papell Spring 2016 Collection include the burgundy double layered silk dress directly above, the pale pink, micro polka dot blouse with fluttery sleeves in the first image, the bold striped pencil skirt set with lace overlay, and the gingham sheath dress, with coordinating coat, and straight leg pants. For more looks from the Adrianna Papell Sportswear collection, check out our slideshow below:
Of course, Adrianna Papell is known as the go-to dress designer for red carpet appearances, prom dresses, and stunning eveningwear, so naturally we have to highlight some of the exquisite dresses that Adrianna Papell offers to the woman who has an elegant sense of style. Whether you select an evening dress that is short or long, billowy or lightly hugs the body, you will find exactly what you need in the Adrianna Papell Spring 2016 Collection.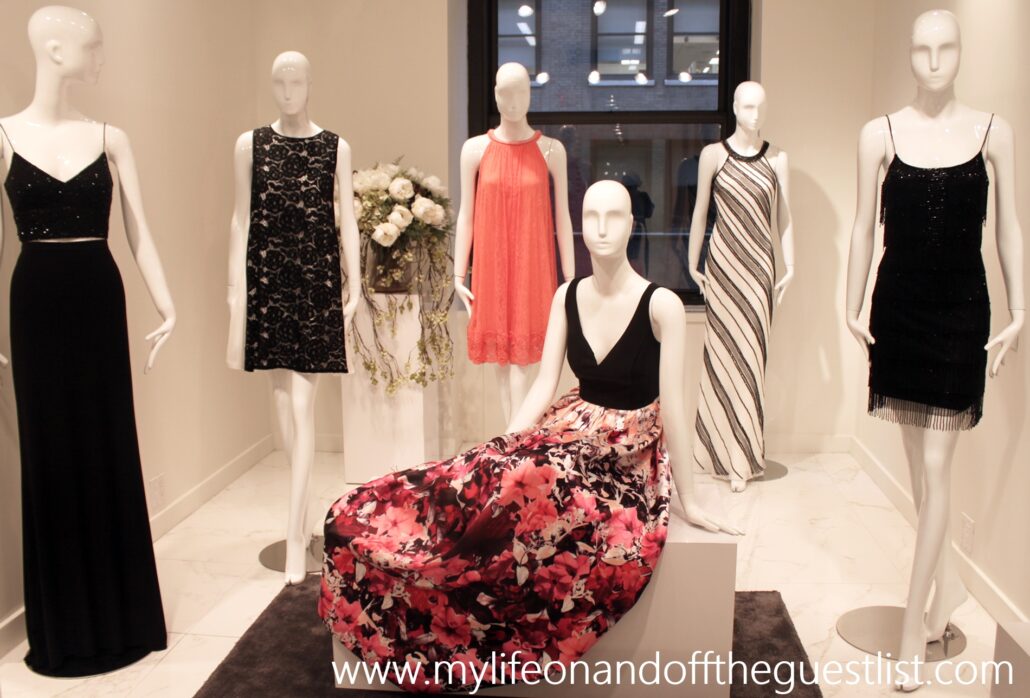 With stylish pieces for work, and elegant cocktail, wedding, and ball gowns for weddings and parties, Adrianna Papell offers a dress for every event, and in nearly every size.