As the saying goes, "hydration is key" and not just internally, but externally as well. Whether you're plagued with dry skin, or you're recovering from a night of partying, it's important to pamper your skin with a product that will hydrate, detoxify and refine it. Hydrating facial sheet masks give a boost of hydration that goes deep down into your skin, reinforcing your skin's natural barrier, leaving you completely refreshed, looking plumper, and smoother. We've had a few late event nights that have left our skin parched but luckily we're armed with two sheet masks, BioRepublic Fiber Masks, and MaskerAide Hydrating Facial Sheet Masks. With these two wonderful beauty brands, we're ready for our #SheetMaskSelfie!
BioRepublic Fiber Masks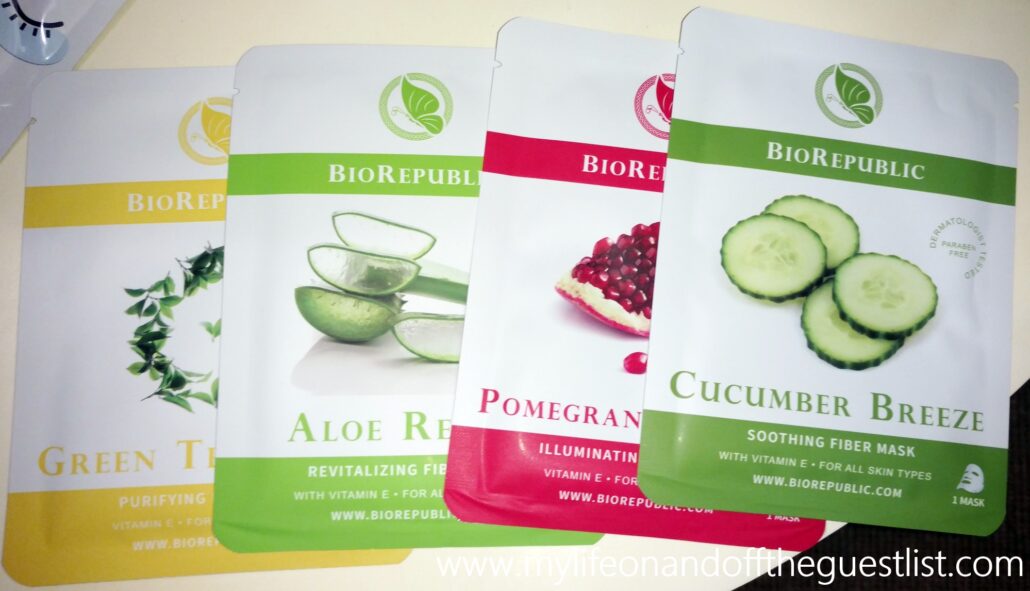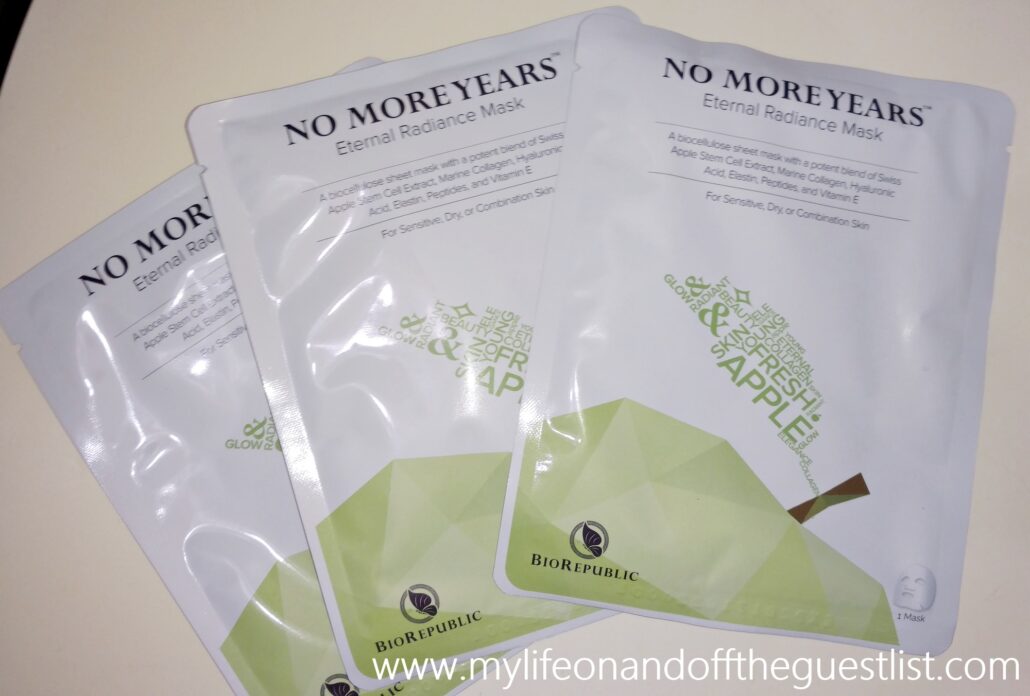 Get ready to indulge your skin in a biodegradable sheet mask that contains 1/2 bottle of skin revitalizing serum in each sheet, is formulated without Parabens, Sulfates, Phthalates, and Triclosan, and fits snugly to the contours of your face, ensuring optimal delivery of its essential nutrients to your skin. The BioRepublic comes in four varieties including Green Tea Detox Purifying Sheet Mask, Aloe Rescue Revitalizing Sheet Mask, Pomegranate Crush Illuminating Sheet Mask, and Cucumber Breeze Soothing Sheet Mask. They recently launched the targeted express facial treatment, No More Years Eternal Radiance Biocellulose Sheet Mask, which helps slow the signs of aging by delivering a powerful infusion of regenerating nutrients, Swiss Apple Stem Cell Extract, marine collagen, and hyaluronic acid to lock in moisture and keep skin looking plump, firm, and full of life.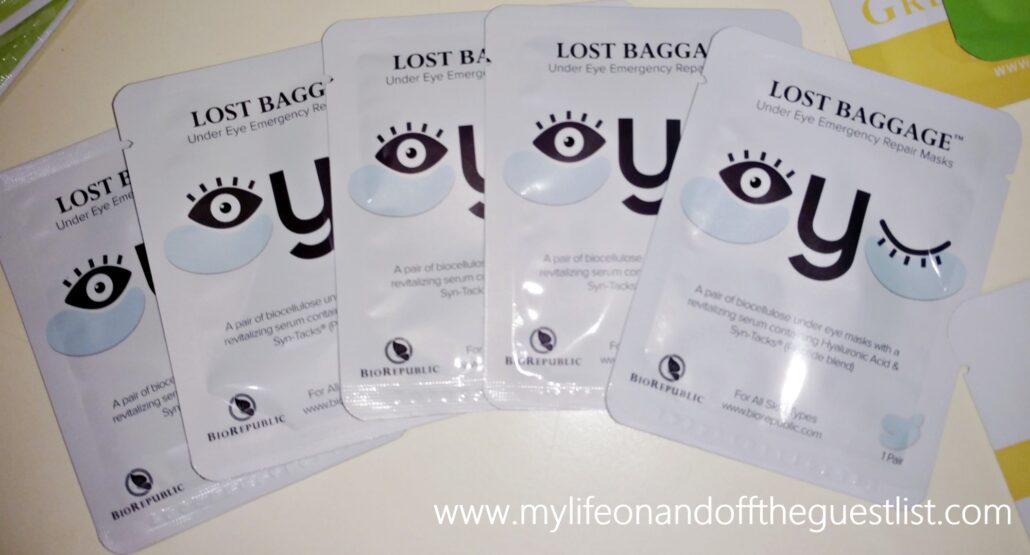 If you need help getting rid of eye baggage, BioRepublic has a great accompanying under eye treatment called Lost Baggage Under Eye Emergency Repair Mask that repairs late night damage and slows down the signs of stress and aging by delivering a restorative infusion of peptides, elastin, hyaluronic acid, and vitamin E.
MaskerAide Hydrating Facial Sheet Mask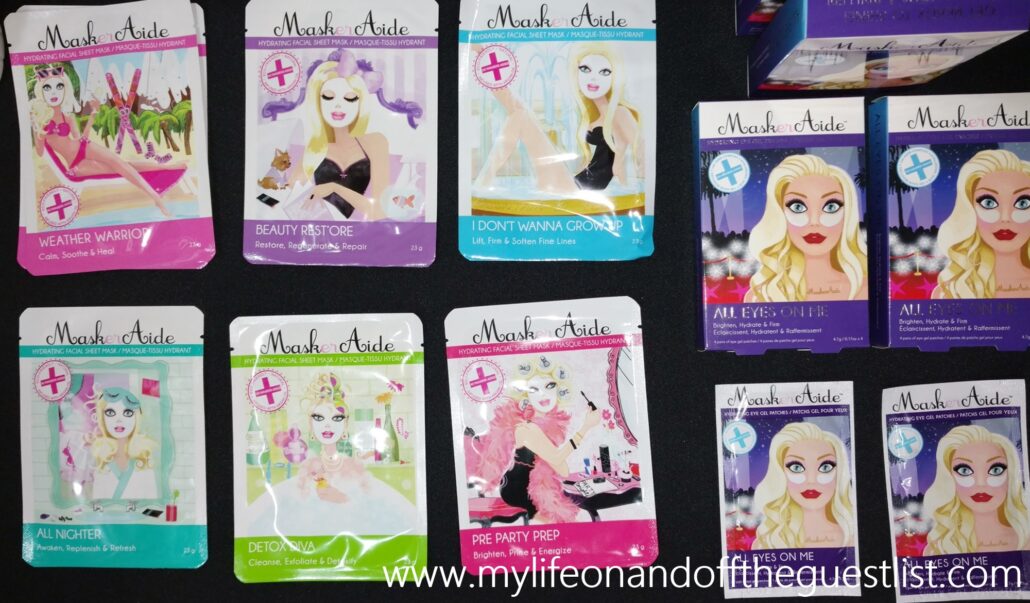 MaskerAide hydrating facial sheet masks are drenched in a highly concentrated Argan Oil based serum that is jam-packed with vitamins and nutrients.  Along with the serum, each facial sheet mask had added ingredients that are specially formulated to target the specific concerns. MaskerAide also uses, not one, but two types of highly concentrated serums in their facial sheet masks, a clear based serum, and a cream based serum. The clear serum is lighter in consistency and is great for day or night time use, and before makeup application; the cream based serum is slightly heavier and is recommended for use in the evening and when relaxing before bed. With six facial sheet mask varieties, your skin is ready for whatever stress you put it under. The MaskerAide mask collection includes Weather Warrior Sheet Mask, Beauty Rest'ore Sheet Mask, I Don't Wanna Grow Up Sheet Mask,  All Nighter Sheet Mask, Detox Diva Sheet Mask, and Pre Party Prep Sheet Mask.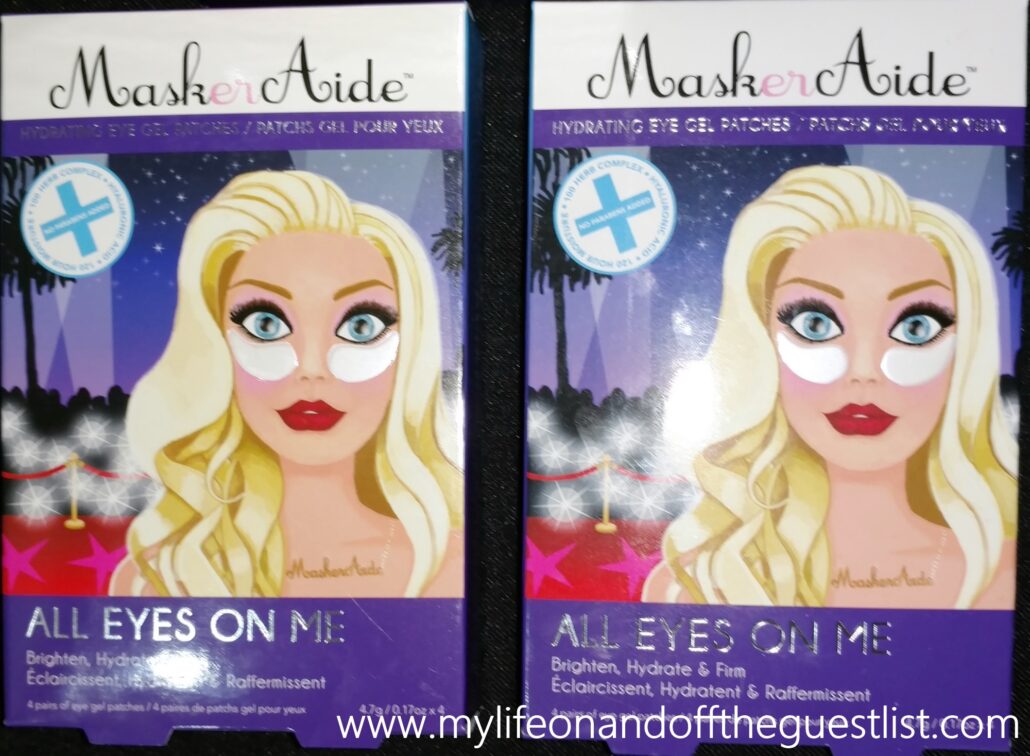 To enhance your facial hydration experience, we suggest adding MaskerAide's new All Eyes on Me Hydrating Eye Gels to your pampering sessions. These innovative hydrogel eye patches brighten, hydrate and firm the skin, soothing and de-puffing the skin under your eyes.
Whether you love BioRepublic or MaskerAide Facial Sheet Masks, you're in for some wonderfully powerful, skin-loving pampering that you can enjoy conveniently at home, or while traveling (these masks are especially wonderful for post-flight skin renewals). Are you ready to try a facial sheet mask?