Although our Prom days are long gone, we can't help but still get excited to see the latest and greatest prom dresses that are sure to set the hearts of teen girls aflutter as our dress did for us. We sometimes find ourselves wondering which style would we select every time prom season rolls around. The hunt for the perfect prom dress was and still remains the most important thing in a teen girl's life (graduation is a close second), but just as with weddings, when it comes to prom, it's always about the dress first. And speaking of the dress, there is one rule, the prom dress must be chic, and fabulous, two words that perfectly describe this season's prom dresses from the Camille La Vie Spring 2016 collection, the shopping destination for designer prom dresses, party dresses, and homecoming dresses.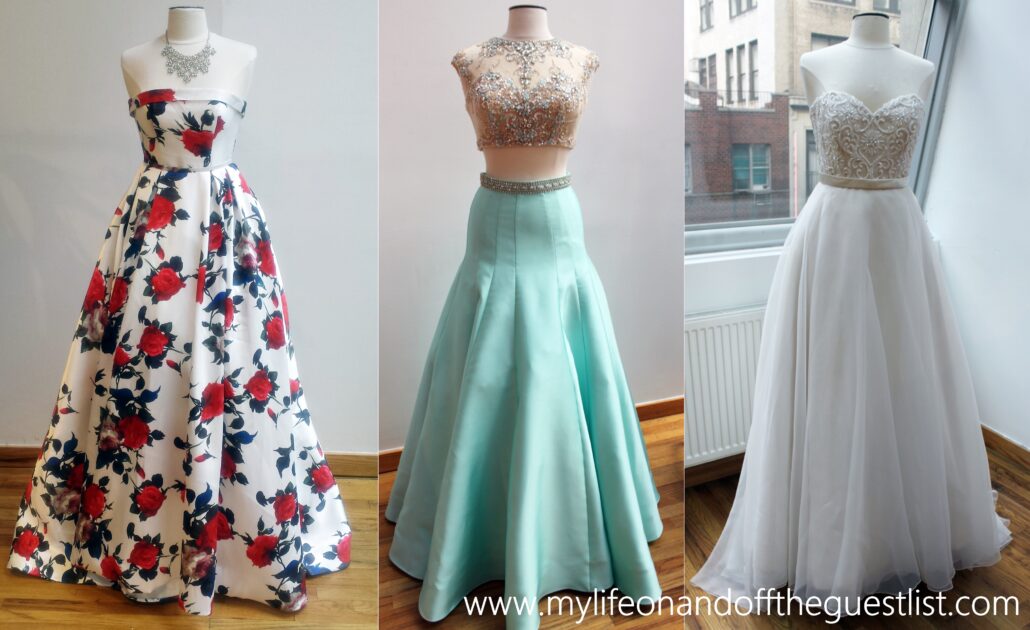 Hot trends of seasons past, such as high-low dresses, two-piece dresses, mermaid dresses, nude, and lace illusion dresses are still favorites and make repeated appearances in the Camille La Vie Spring 2016 collection, with many styles featuring two or three trend combinations; for example, bedazzled, or printed crop tops are seen with both voluminous, and sleek mermaid skirts. We especially love the Camille La Vie Royal Print Two Piece with Bow Skirt which combines the high-low and two-piece silhouettes, and the Camille La Vie Two Piece Beaded Illusion Top and Ball Skirt that features the lace illusion and two-piece silhouettes.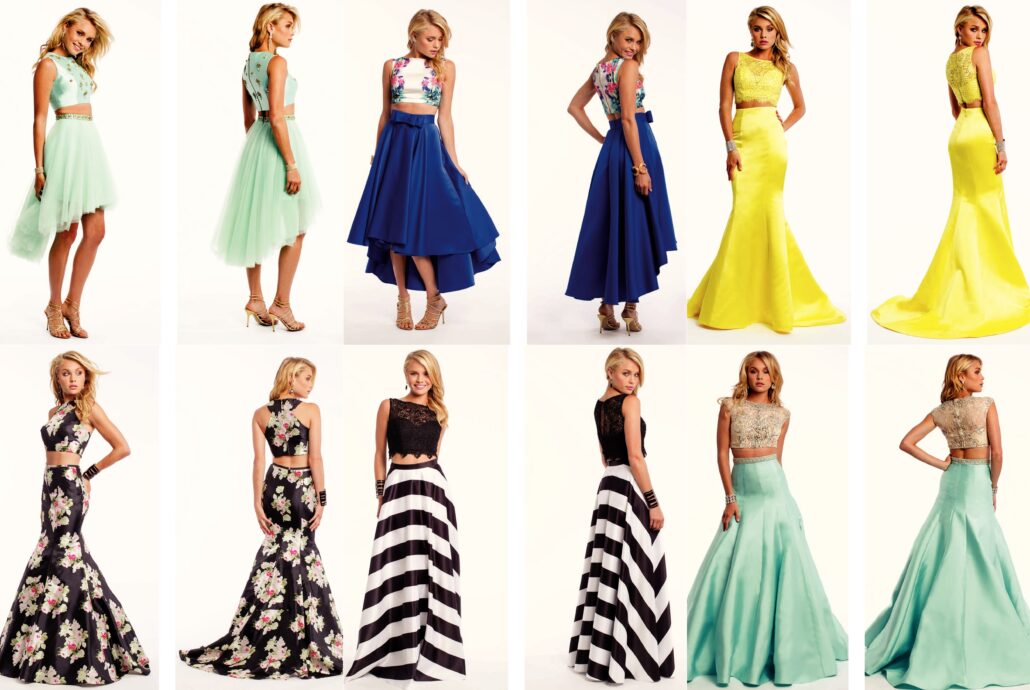 Decadent lace and sultry illusion details are a must for this year, making appearances on necklines, backs, and bodice. Another hot trend is color; from pretty pastels to bright jewel tones, bold floral prints, and soft nude tones, color continues a key factor in prom dresses. Fun, flirty short dresses are also high on the list of prom dress picks again this year for those who are looking for a shorter, sassier look. Camille La Vie offers high-low dresses and two-piece short dresses for those looking to stand out in a sea of long dress looks.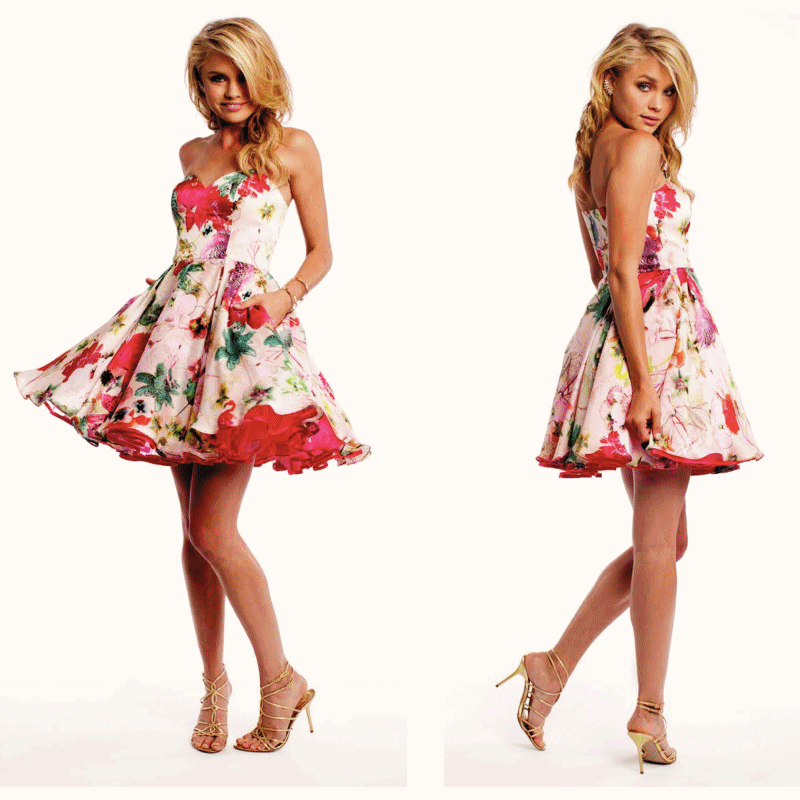 For those looking for long, vampy silhouettes, the Camille La Vie Spring 2016 Collection is unsurpassed in alluring prom dress looks that elongates the body and teases you ith seductive details, such as an open back, strategic cutouts, lace illusion, etc. A favorite of ours is the Camille La Vie Allover Lace Dress with Open Back (the 1st stunning green dress in the photo directly below). It is styles like this stunner that has us reminiscing about our prom, and leaves us wondering which dress would we choose today.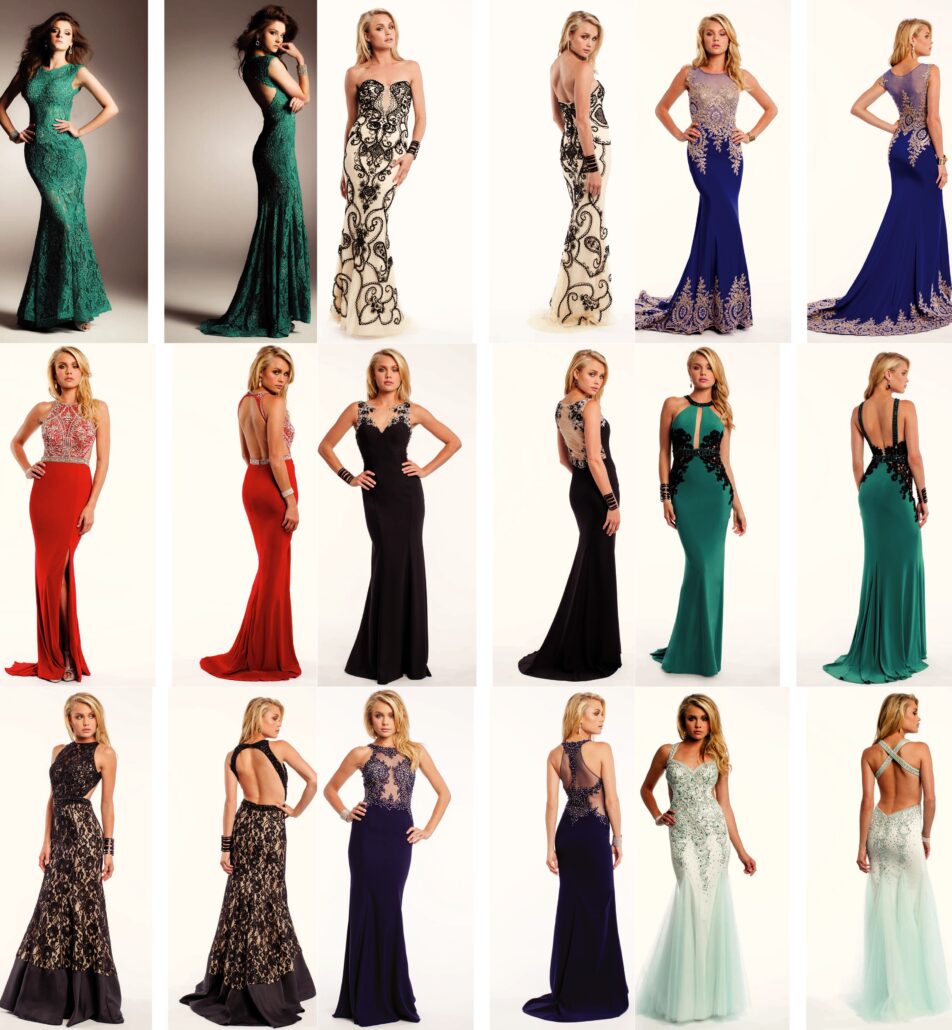 For these beautiful styles, shoes, accessories and much more, head over to www.camillelavie.com for your prom dress needs.