One thing we cherish as humans is individuality. We love to show our personality, to stand out from the crowd. In a time when half the world has the same cell phone and cell phone accessories, personalization is more popular than ever. While we can change the look of our smartphones with a variety of cell phone cases, many smartphone accessories remain the same, typical bland design and colors. One such smartphone accessory we never thought we'd see variety in, are smartphone cables……that is until the Toddy Cable from Toddy Gear, the world's first sync, and charge smartphone cable for your smartphone that you can personalize.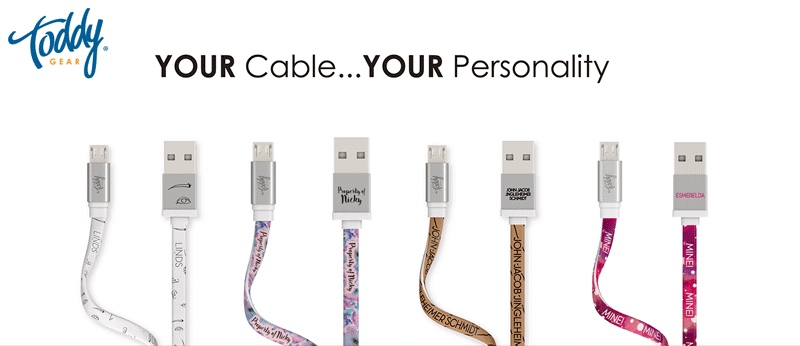 Let's face it, just one like size doesn't fit all, and the "one look fits all" philosophy is boring.  Since we can customize our smartphone's cases, wallpapers, ringtones, and settings, why not customize our cables too. In addition to the benefit of showing off your individuality with a unique cable, a Toddy Cable will prevent those forgetful friends who fail to remember to return your cable back to you when they borrow yours (we all have one or two of those). The Toddy Cable is a durable charging cable for your mobile device that you personalize yourself using an online 3D modeling tool. We had the opportunity to have a Toddy Cable customized to match the colors of our website logo, and personalized with our name. We love our Toddy cable receive so many compliments every time we use it, we're never going back to basic white or black smartphone cables again.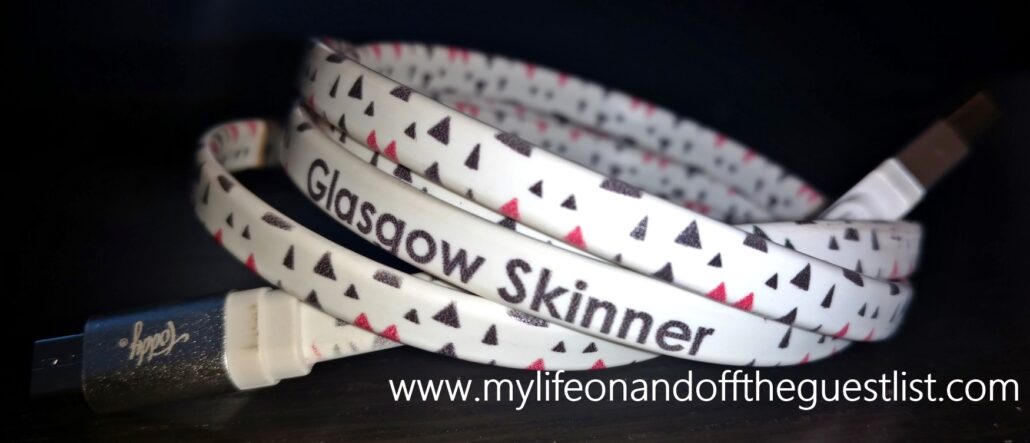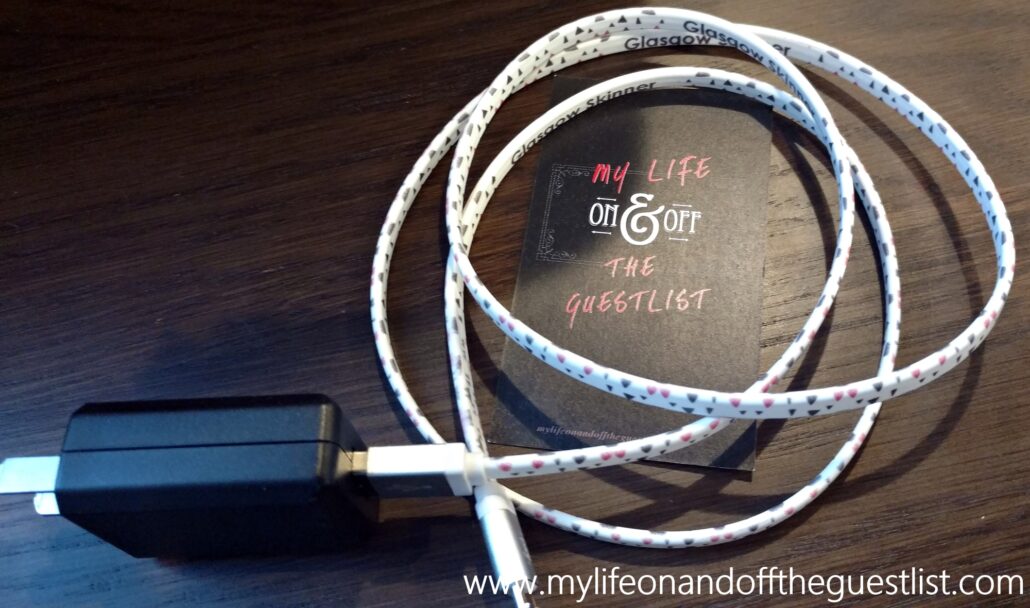 Toddy cables are available for your Apple (Lightning to USB) or your Android (micro-USB to USB) devices. You can fully personalize your Toddy cable from head to toe with your favorite pattern, color, name, logo, poem, or phrase, the limits are up to you. The Toddy Cable has officially launched on Kickstarter, and you can now take the first step in making your cable truly yours or give someone this perfect tech gift. Want to know more? Get to know more about the Toddy Cable from Toddy Gear in the video below:
Are you ready to show off your individuality with the Toddy Cable from Toddy Gear?