There are a lot of great, fashionable products we'll be highlighting that support great causes. Today we're showcasing one of the fashion accessory brands that not only unveiled a new bag addition to their collection, a portion of sales from this new bag goes to the ASPCA to help animals in need. Angela Roi offers classic yet minimal vegan handbags, whose various colors help support cancer and disease fighters by donating to charity organizations. Today we introduce their newest launch, the Angela Roi Elle Cosmetic Case Set.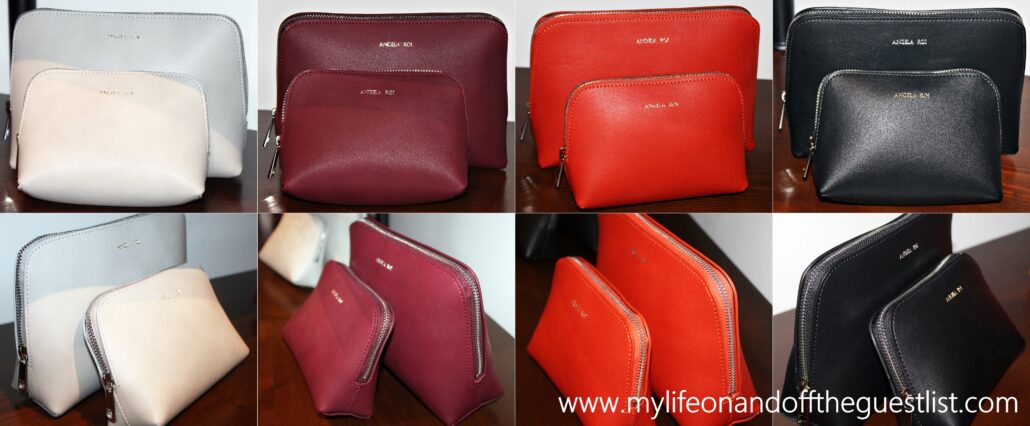 The Angela Roi Elle Cosmetic Case Set are elegantly shaped vegan leather cosmetic cases (they're sold as a pair for $80.00), boasting luxe and sturdy silver hardware, and a zippered closure on top. The idea for the Angela Roi Elle Cosmetic Case Set, which is available in black, light gray, vermilion, and plum, originated from the need of having a sophisticated makeup pouch. Angela took inspiration from a handmade pouch gifted to her by her mother and added her own elegant touch to it. Every woman needs a makeup bag, and what better compliment to your fab handbag, than a chic makeup bag. The Elle Cosmetic Cases are made in Korea by skilled artisans who make sure to have every Angela Roi bag meet all of the brand's standards and details. Each handbag is created with delicate care and a lot of effort and is also cruelty-free and sweatshop-free.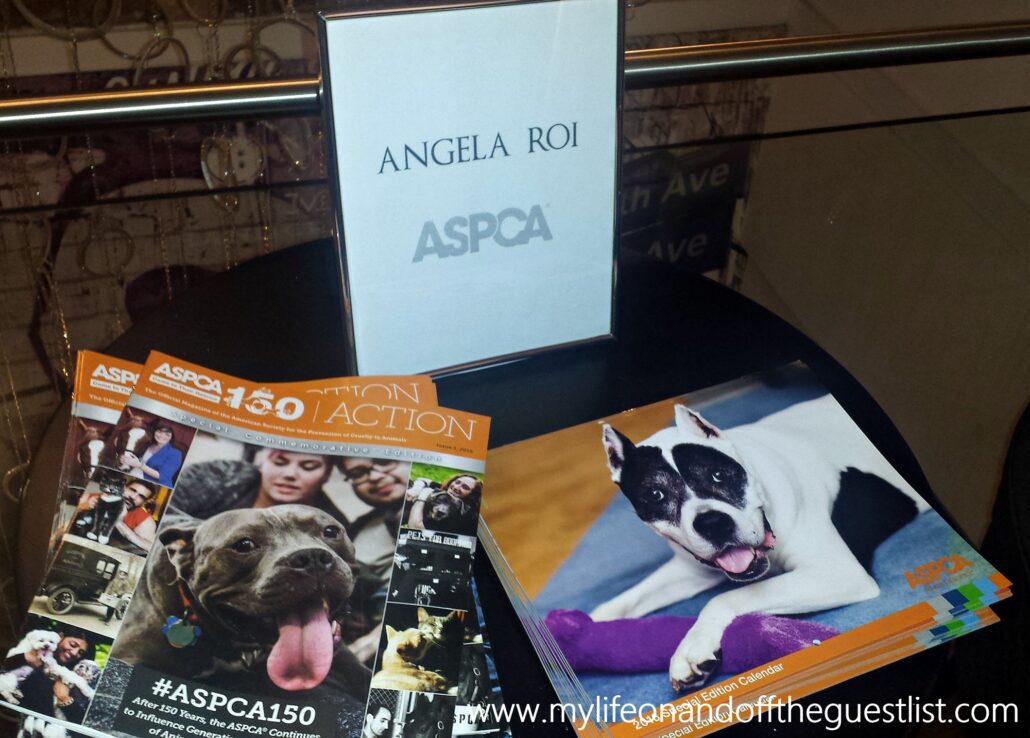 The large cosmetics case measures 8.6″ in length, 5.9″ in width, and 2.7″ in depth, and the small measures 6.3″ in length, 4.3″ in width, and 2.4″ in depth. As we stated, a portion of the sales from the Angela Roi Elle Cosmetic Case Set benefits the ASPCA. What better partnership than the one between a fashion brand that offers premium animal-friendly leather products and an organization that aims to create a cruelty-free world where animals are safe and happier.