Is it too early to think about the holiday gifting season? We don't think so, especially when the items we're highlighting today are essential to the cold temperatures and wet weather we've been experiencing this fall. We had the pleasure of being introduced to the refined Fall/Winter collection from Portland-based apparel brand, Nau Clothing (pronounced now). The event was to celebrate the return of Nau Clothing to the East Coast and the opening of their New York pop-up shop.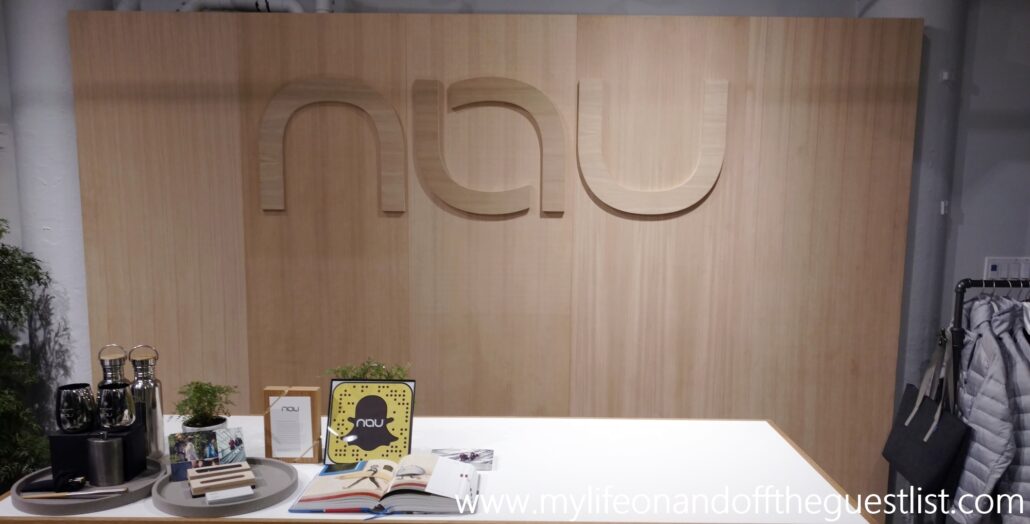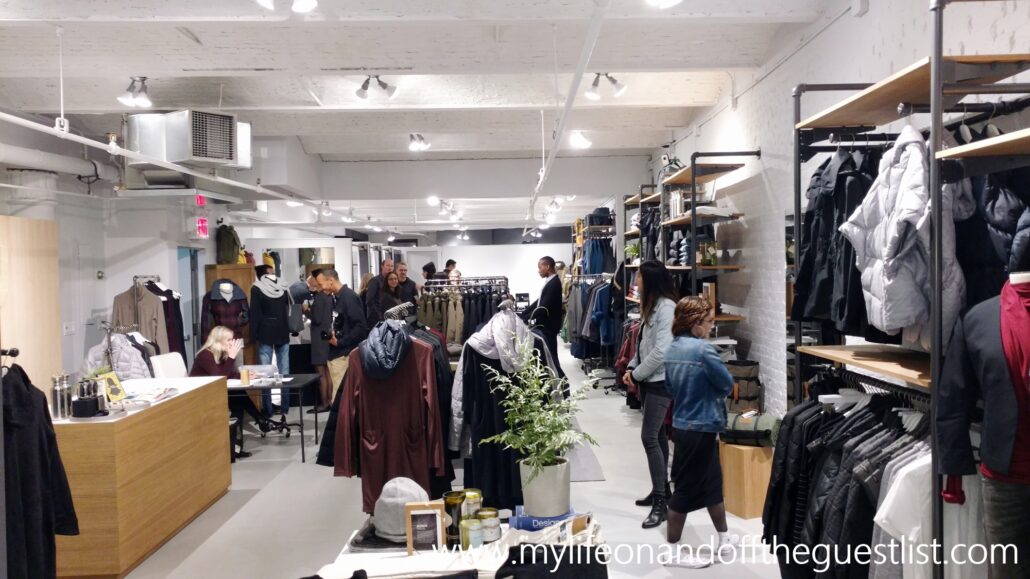 Founded in 2007, the Nau Clothing fashion label creates premium apparel for men and women that blend technical performance and modern design, crafted from sustainably sourced materials. The sustainable fashion brand, whose name means "Welcome", offers rain jackets, insulated and recycled down jackets, trench coats, dresses, shirts, pants, and skirts. The fall/winter collection boasts sustainable basics and outerwear essentials. Some of our favorites include incredibly soft and cozy alpaca cardigans, structured Merino wool jackets, warm and travel-friendly down pullovers, modern and ultra-soft down stoles, moisture wicking and thermal regulating pants, comfortable, easy wool dresses, and much, much more.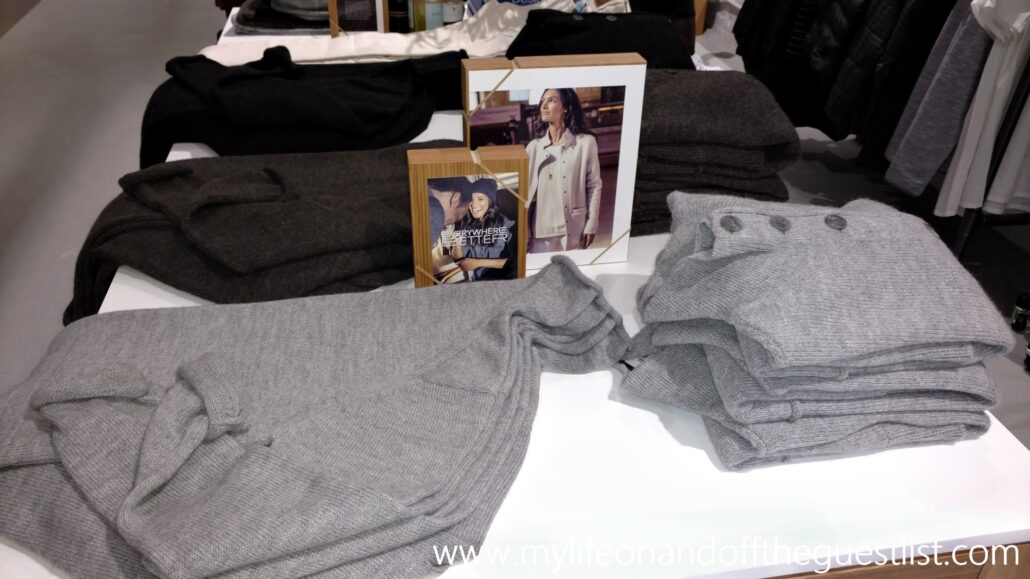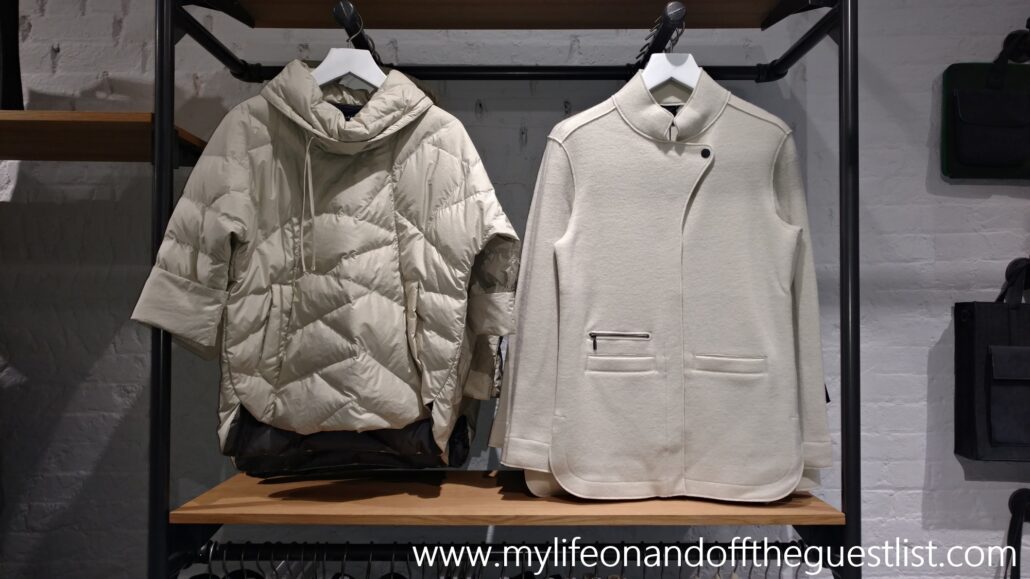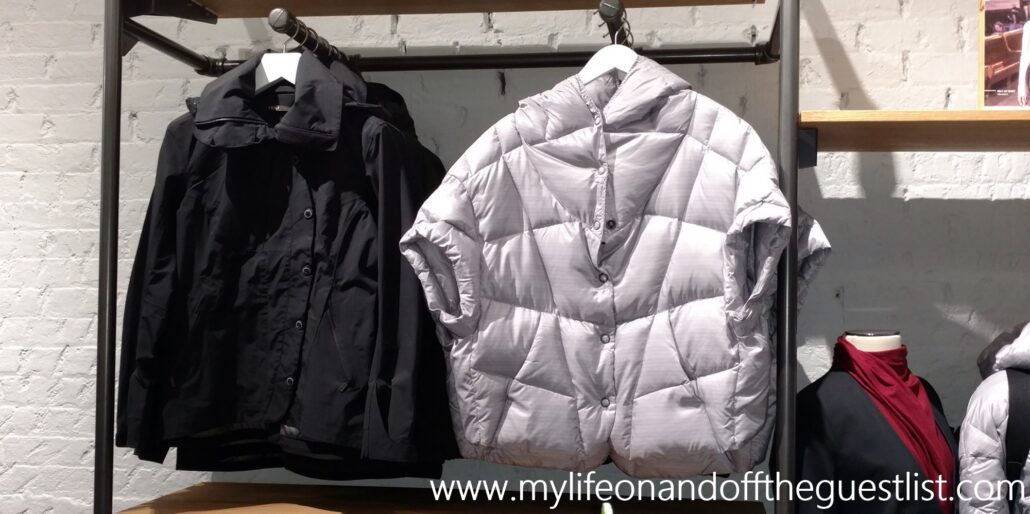 We love the design aesthetic and silhouettes from Nau Clothing because of its versatility, its classic looks, and its ease of travel anywhere pieces. Pieces from the Nau Clothing collection will last you multiple seasons for many years without losing its innate style. It's no surprise to know these pieces will seamlessly take you from season to season, year to year. Many items will easily become favorites you'll be pulling out of your closet to wear time after time.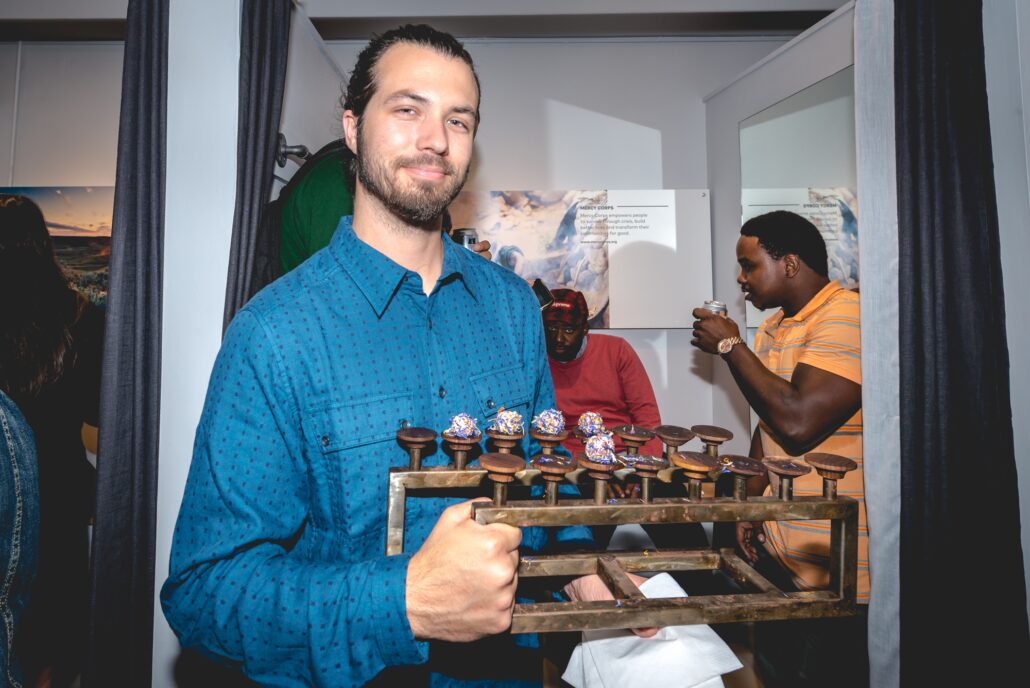 The event's music was provided by Kristin Kontrol, the newest musical endeavor from Kristin Welchez of Dum Dum Girls, while Megan Morrison, fashion illustrator from TravelWriteDraw, captured guests sporting their Nau favorites with custom artwork. Guests also enjoyed complimentary farm-to-table bites and craft beer and wine from Oregon-based Ninkasi Brewing Company and Union Wine Company.
The Nau Clothing pop-up shop is located at 262 Mott Street in New York. Hours are Sunday 11:00 a.m. – 7:00 p.m.; Monday – Saturday 10:00 a.m. – 8:00 p.m. For more information, call (212) 334-3343.
Final Two Photos by MJ Romero-Clark