It's not too late, there's still time to pick up those last minute Christmas gifts and stocking stuffers. If you're like us and hunting down some fun, last-minute holiday stocking stuffers, look no further than these Claire's for some great Christmas gifts and stocking stuffers. This holiday season, Claire's offers the coolest Christmas themed accessories. Gift your loved ones with phone cases, hats, jewelry, beauty products and quirky gifts like flasks, eye masks, et al. Check out some of the wonderfully festive Claire's Christmas gifts available now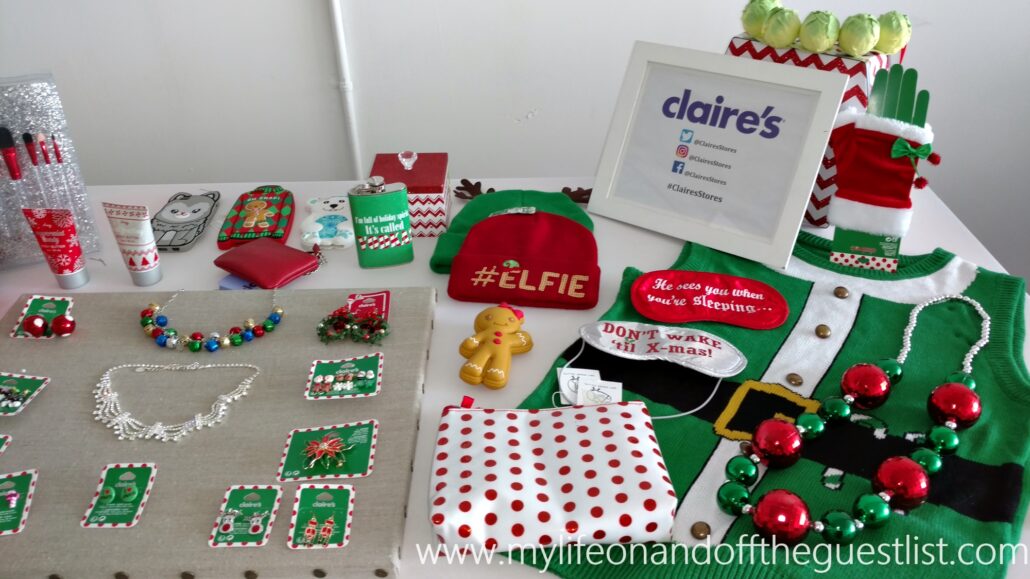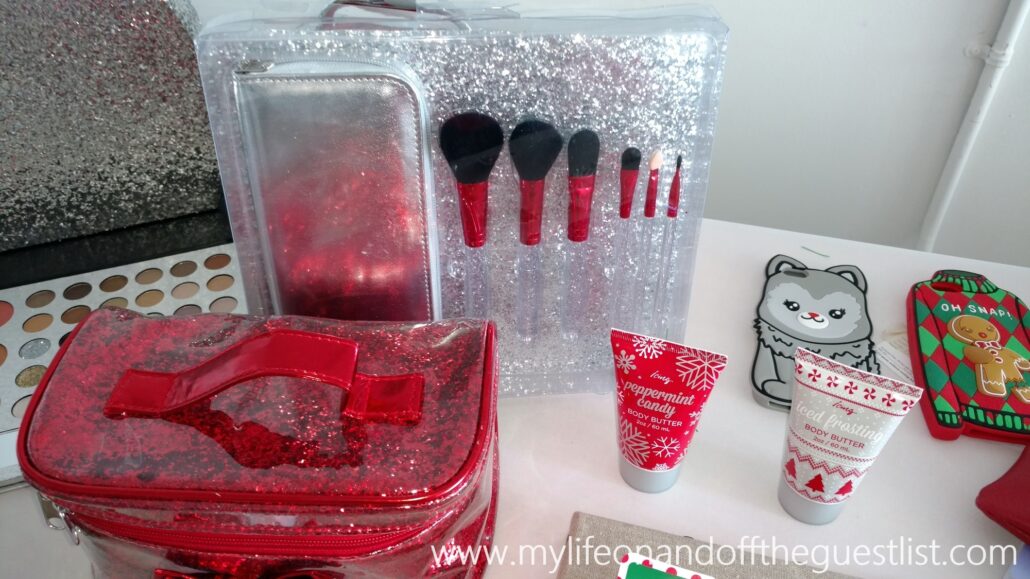 Get in the full Christmas spirit and indulge in a little holiday dress up with Claire's Yuletide accessories like the Mrs. Santa Fingerless Gloves, Elfie Beanie, Ornament Necklace, Ugly Sweater Phone Case, Peppermint Candy Body butter, Glitter Brush Set, and so much more.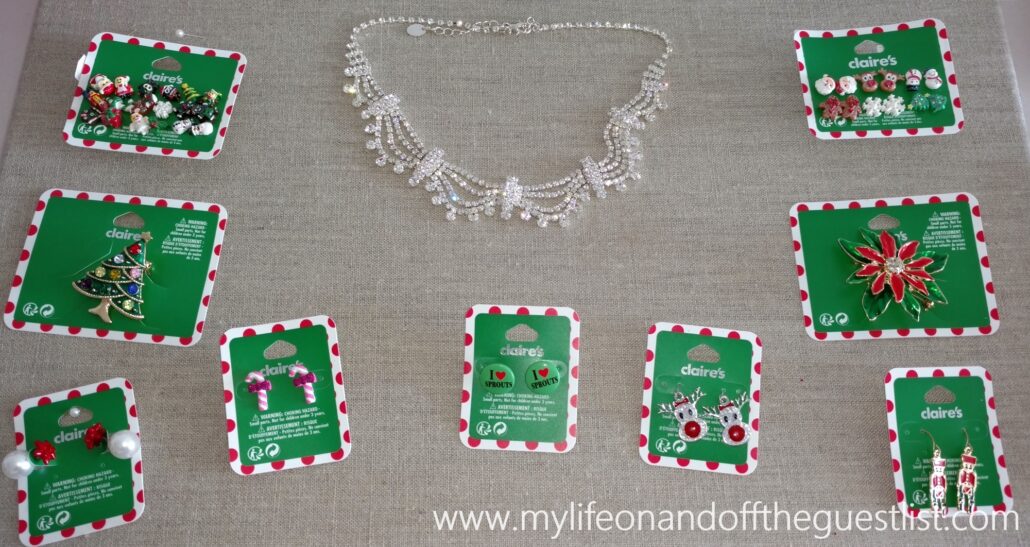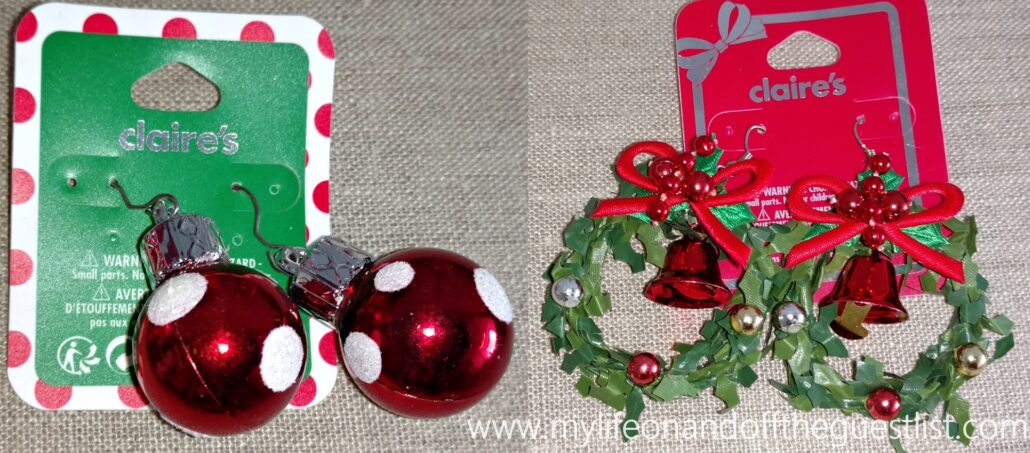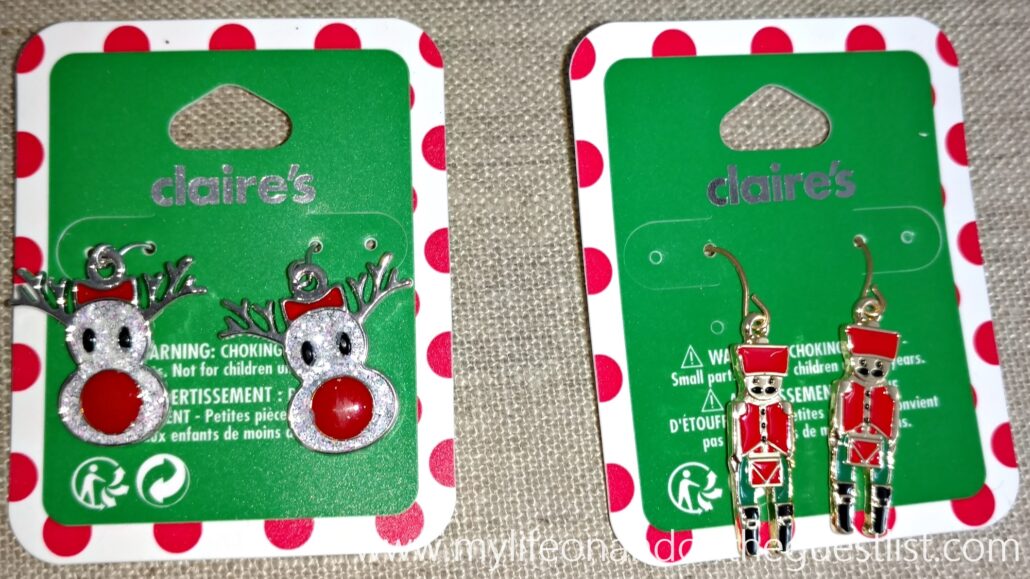 Quirky themed jewelry lovers will especially love holiday classics like the Rudolph the Red Nose Reindeer Earrings, Wreath Earrings, Christmas Ornaments Earrings, Candy Cane Earrings, and of course, the March of the Wooden Soldiers Earrings. Any of these Claire's Christmas gifts will bring lots of joy to those on your nice or naughty list. And for those who prefer a more demure approach to celebrating the holidays, Claire's has a vast amount of sparkling ad non-sparkling jewelry and accessory options.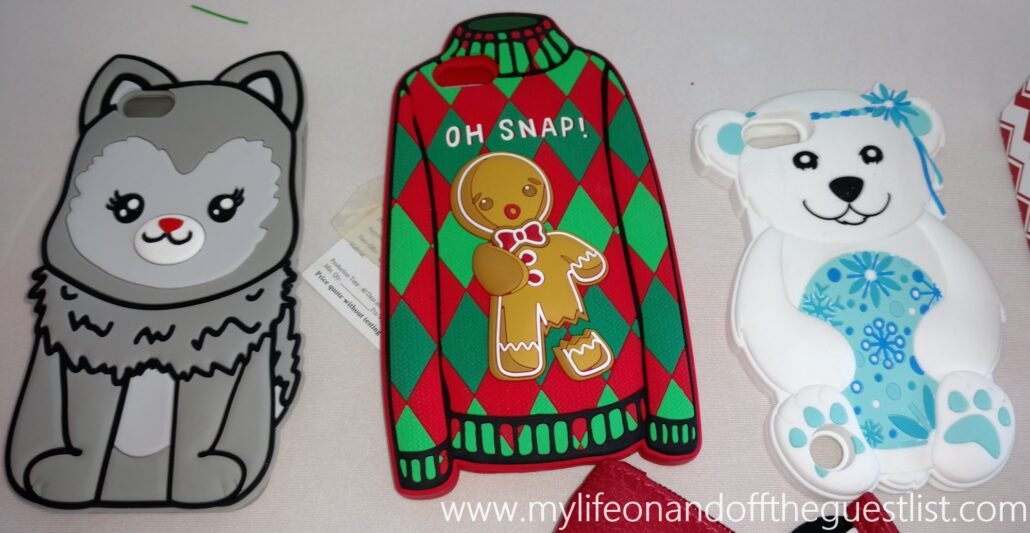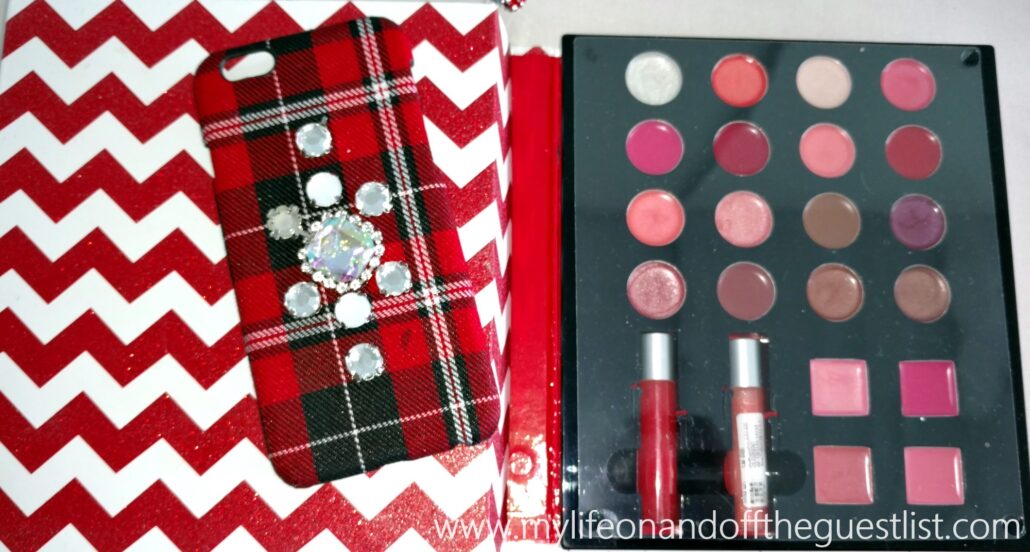 Is someone on your list getting the latest smartphone? Why not add an extra gift with a fun phone case like the adorable Husky, Polar Bear, or Ugly Gingerbread Man Sweater phone cases. For those looking for a more traditional case, the above bejeweled Plaid phone case is perfect for the season of tartan. You could even get some Personalized custom phone cases from a website like gocustomphonecases.com, for all of your friends. Everyone loves receiving a personalized gift so you might want to consider that option too. You don't have to limit your gift buying to one shop either! Beauty lovers can indulge in the makeup sets and bejeweled makeup tools (we are head over heels in love with the Eyelash Curler, Kabuki Brush, and Compact mirror, all of which perfectly compliments the Wine Opener covered in red stones.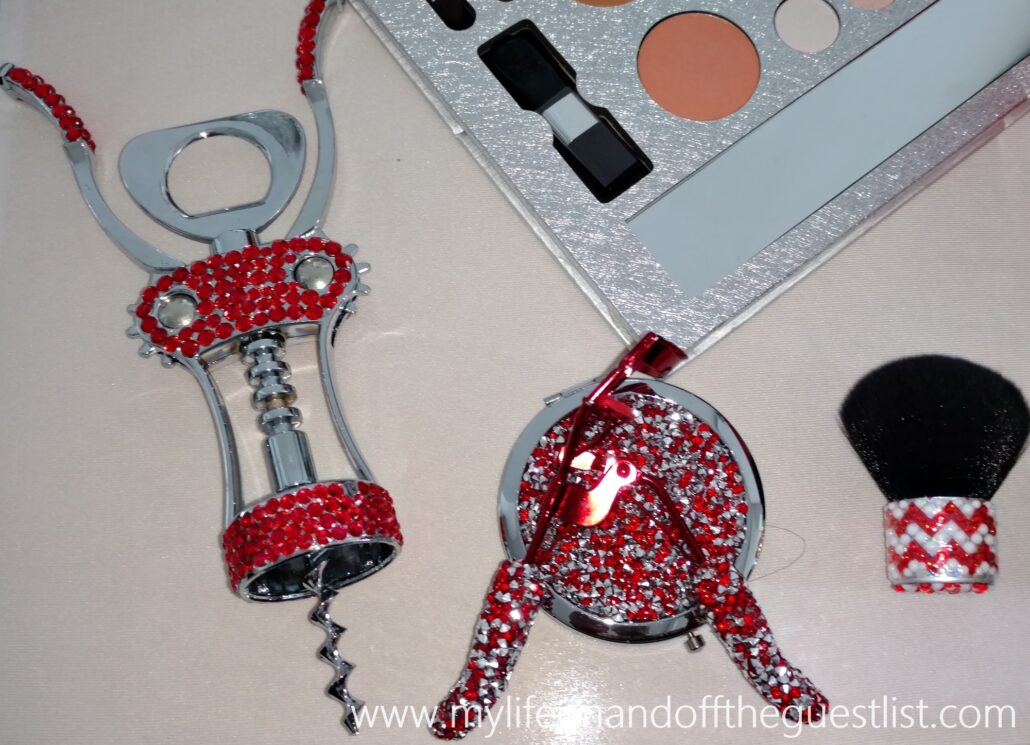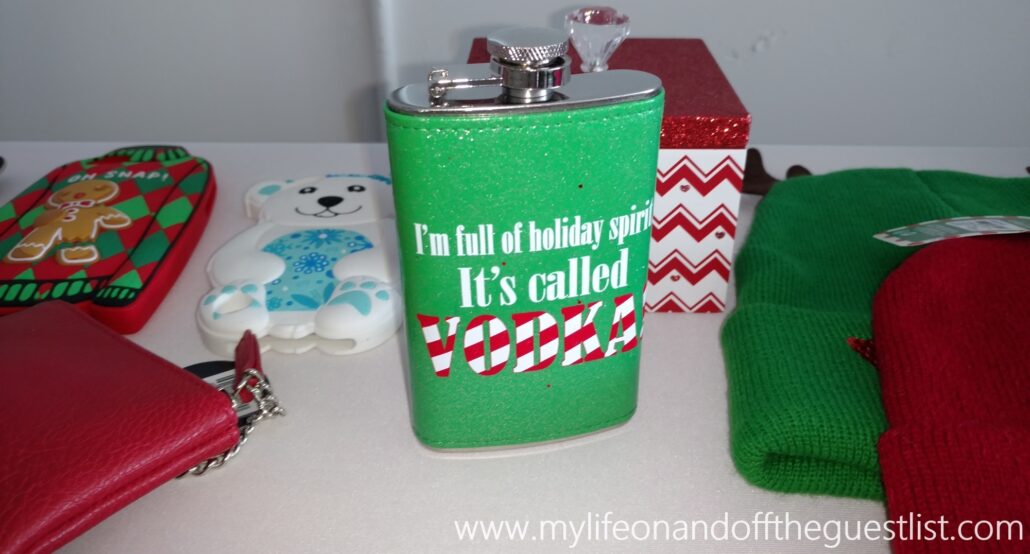 Speaking of alcohol, you can't celebrate the season without a little libation. Rounding out our highlight of Claire's Christmas gifts is the cheeky holiday-themed Flask, like us, it too can be filled with the holiday spirit…….the choice of spirit is up to you. Now that you've seen some of the available Claire's Christmas gifts and stocking stuffers, will you be making some last minute additions? What are you hoping to get in your Christmas stocking this year?