As a Lifestyle Blog that covers a lot of spirit brands and cocktails, we tend to celebrate the joy of having a delicious drink. Add in the fact that it is the season of holiday celebrations, and you're left with millions of people out enjoying cocktails. Tragically, every holiday season, an estimated 728 people are injured or killed in a drunk-driving accident according to the Highway Traffic Safety Administration. Imagine the devastation that this can cause to the family members who suffered losses in these unthinkable circumstances. And this has happened because some people have decided to step into a vehicle whilst intoxicated. This can get them into a serious amount of trouble, and as a result, they may need to contact someone similar to this defense lawyer in Sioux City to help them fight the charge and to get off with as light a sentence as possible. When you cause such devastation and heartbreak, your life will never be the same again, and when this happens, you'll want to make changes to your actions to ensure that no one has to suffer through this again.
So, a few weeks ago, we joined Diageo to learn about the Diageo x Johnnie Walker Decisions Virtual Reality Experience, a first-of-its-kind virtual reality experience that puts consumers of legal drinking age in the middle of a fatal drunk driving crash. Considering the impacts it's having, perhaps this sort of drink driving initiative should be shown to those that aren't of legal drinking age but might still look at how to make a fake id in order to enjoy a night drinking, especially when underage drinkers are less aware of the dangers of drinking and driving, as well as alcohol consumption in general. This wonderful initiative is the newest addition to their Join the Pact program, which urges everyone to stop drunk driving by having them take a pledge to never get behind the wheel while intoxicated. Hopefully they stick to it, or they could face some serious driving violations in the near future.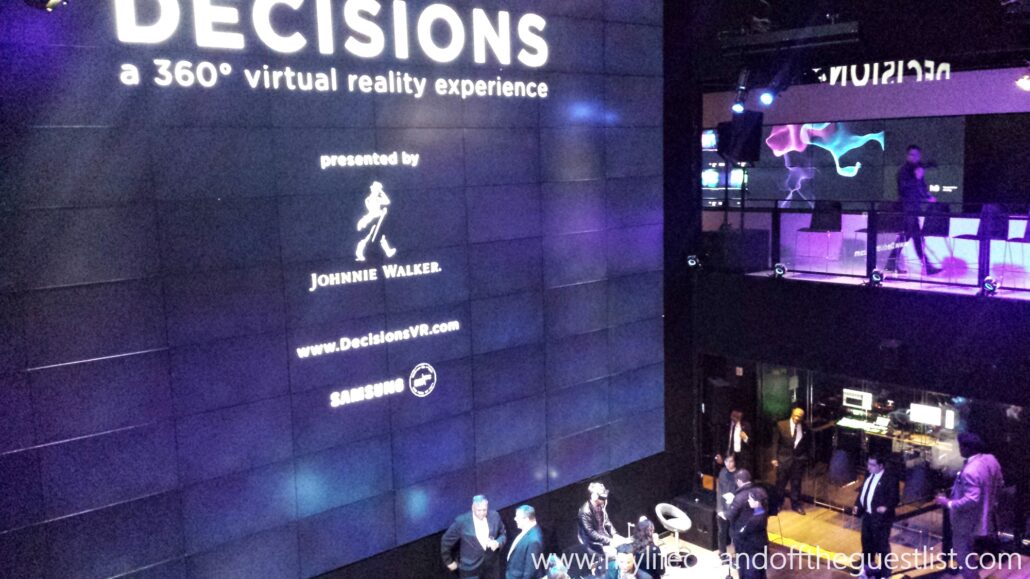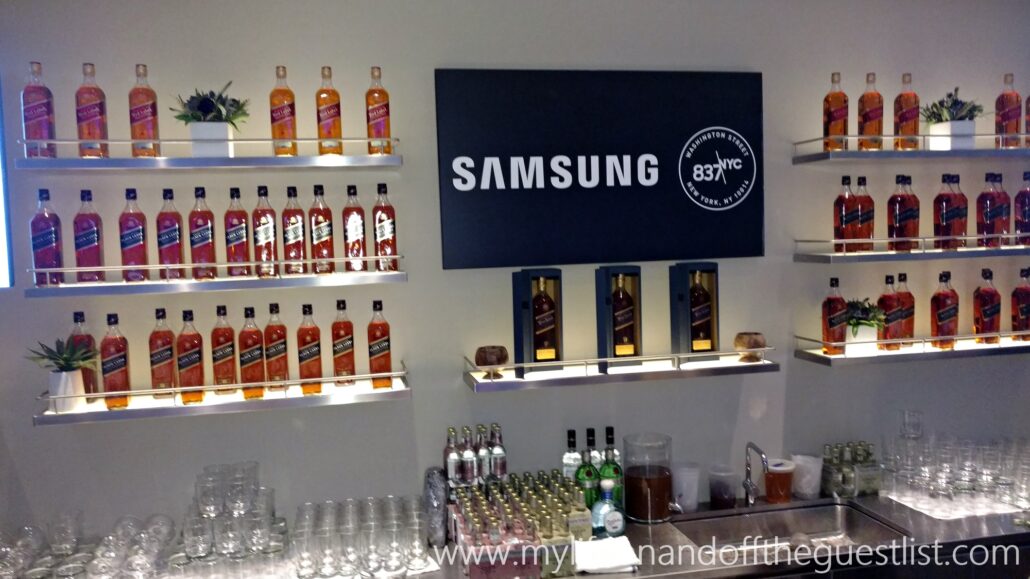 The event featured a live panel discussion featuring Diageo CMO James Thompson, Diageo Corporate Relations Jon Pageler, and Former police chief Bill Georges, where we learned more about the topic and how Diageo and Johnnie Walker are leading the charge on using cutting-edge technology to educate consumers on these important topics. The panel was moderated by Craig Carton, co-host of the Boomer and Carton in the Morning radio show.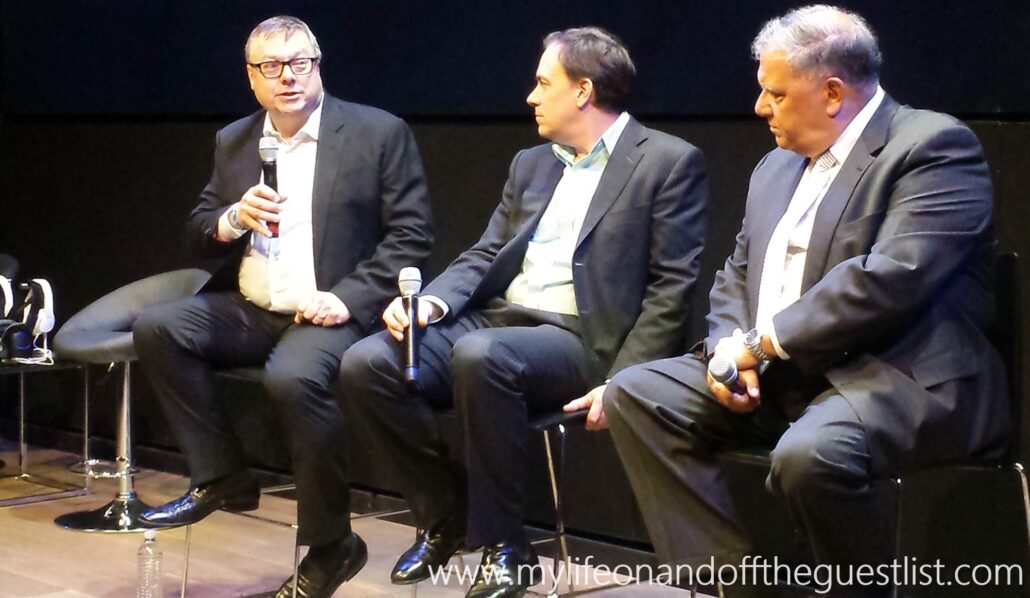 After the panel, we had an exclusive sneak-peek at the "Decisions" trailer using the Samsung Gear VR headset. Of course, there were libations on hand and we enjoyed a one or two delicious Johnnie Walker cocktails (don't worry, an Uber was ready at hand to take us home). We indulged in one alcoholic cocktail, and in the spirit of not drinking and driving, we opted for an equally delicious mocktail (non-alcoholic) then headed to check out the Diageo x Johnnie Walker Decisions VR film for ourselves.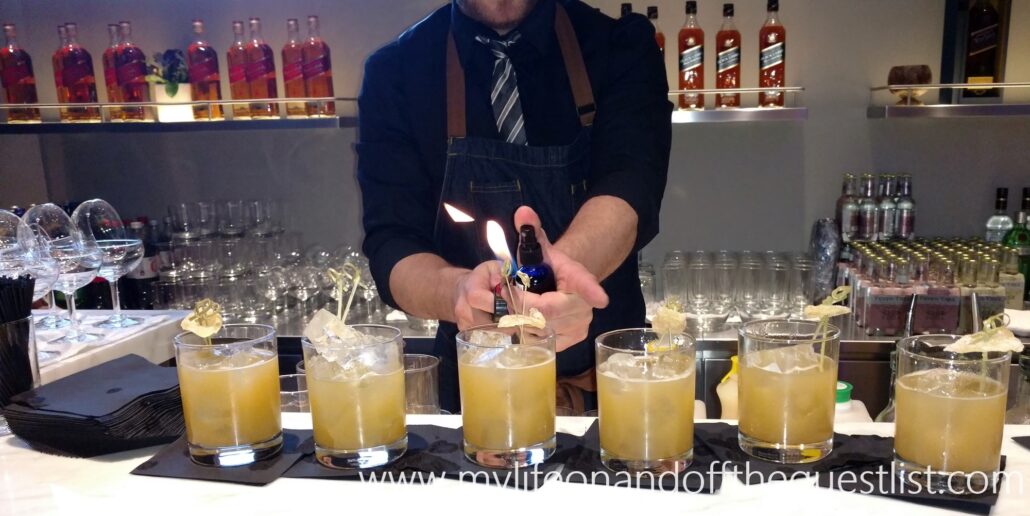 The new Diageo x Johnnie Walker VR technology experience, places you in the passenger seat of a fatal drunk-driving accident. This powerful VR initiative is a first-of-its-kind taking you through the very real experiences of a night on the town with friends, outings with new colleagues, to witness how the decision of one individual may greatly impact the lives of others. As we stated earlier, because we cover a lot of spirits and cocktails, we feel it is our duty to help spread awareness and encourage you, our dear readers, to practice responsible drinking during the holiday season, when drunk-driving is at its peak.
The VR film, can be viewed immediately at www.DecisionsVR.com. It can also be accessed through Facebook 360, YouTube 360 and NYT VR, and is also compatible with all VR headsets, including the Samsung Gear VR, Oculus Rift, and Google Daydream.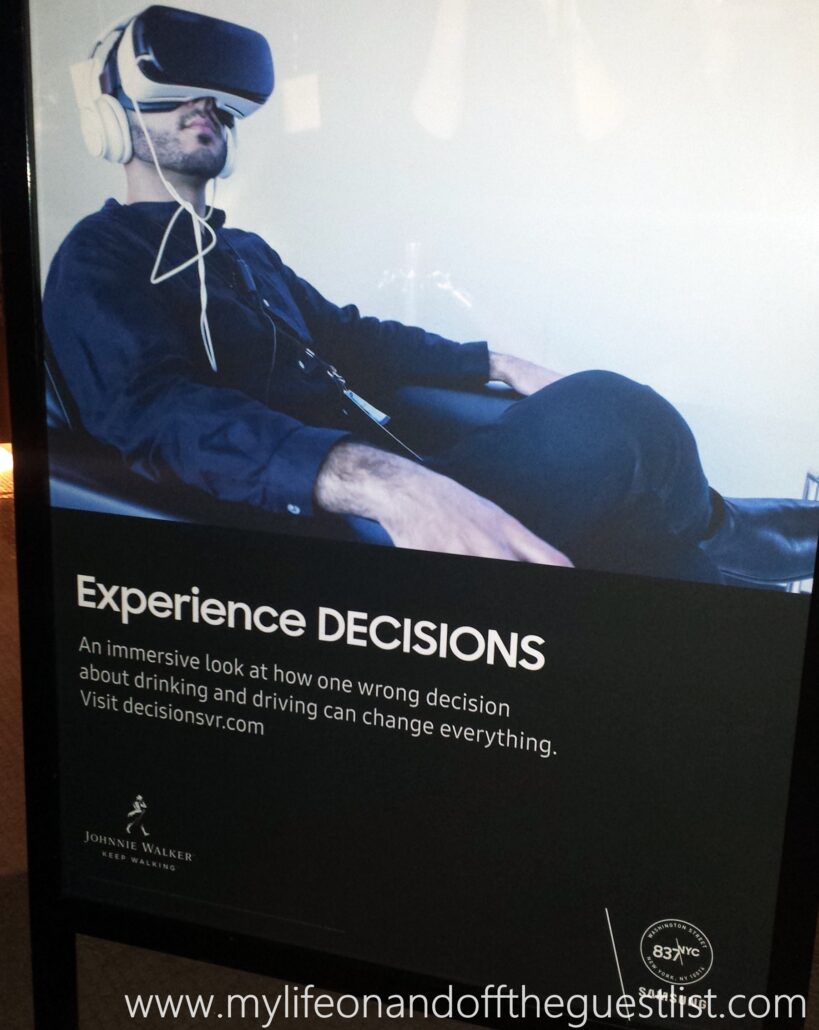 We've taken the pledge to not drink and drive this holiday season and beyond. Will you do the same?