You in-ear headphone users and tech aficionados may have noticed that some audio accessory and tech brands have launched some very cool earbuds…….with no strings attached………literally! We're highlighting four tech brands, Jabra, Earin, Phazon, and Samsung, that have launched great wireless in-ear earbuds that will not only blow you away, won't fall out, and look very stylish…..unlike a certain brand's lengthy version that sort of look like strange earrings.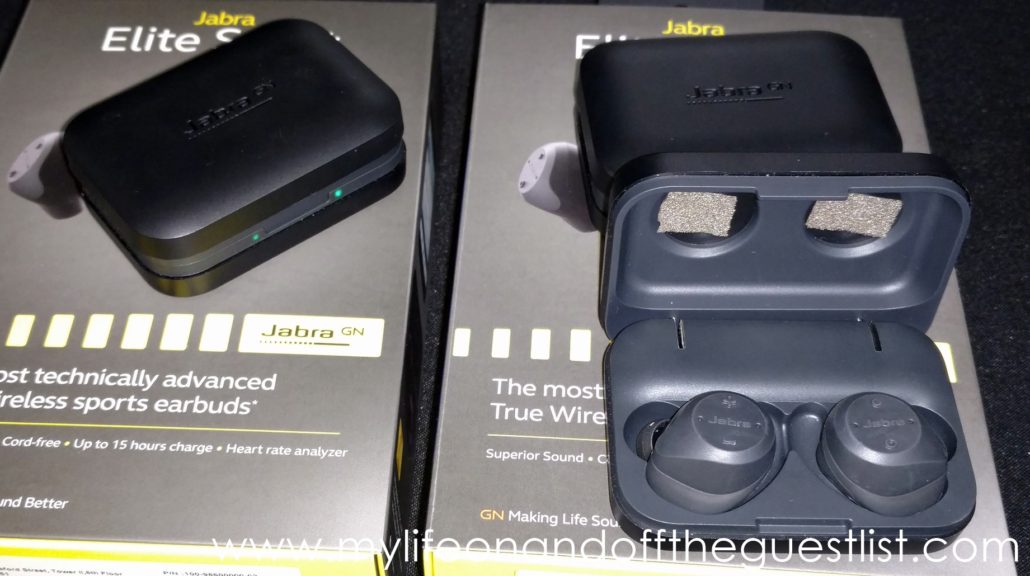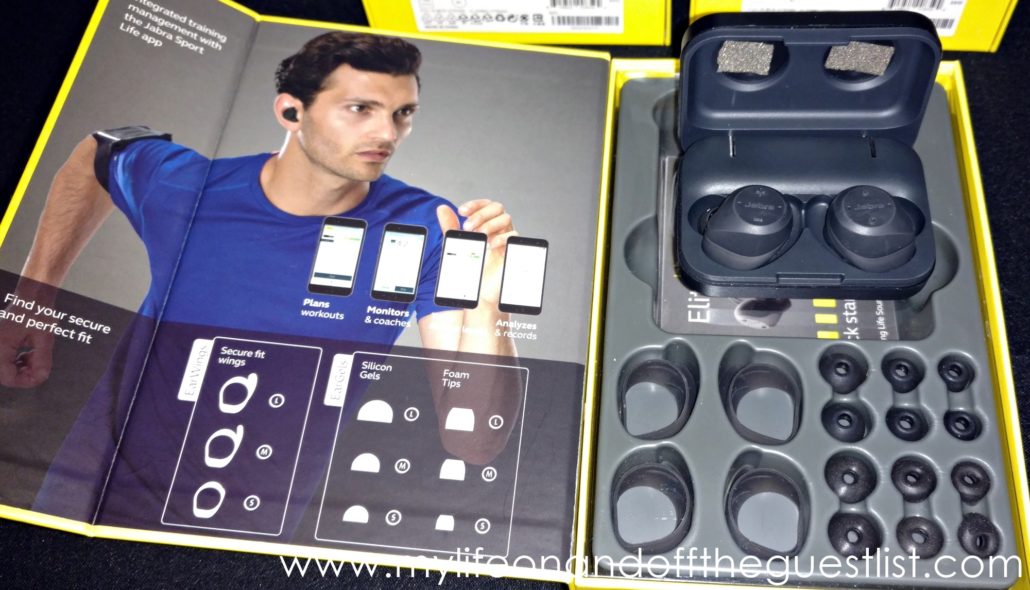 Made for the true sport lover, the waterproof and sweat damage proof Jabra Elite Sport True Wireless Sports Earbuds is made for truly active people. Get ready for superior sound quality for music and calls thanks to two microphones in each bud that work together to filter out background noise; up to 3 hours of music and talk time with an additional two charges from the on the go portable charging case; customizable fitting options that includes a variety of ear gel and ear wing sizes for a secure fit no matter how vigorous your workout; you can also filter in and out the sounds that surround you keeping you aware of what's going on around you; Jabra Elite Sport also gives  you the option to wear one or both buds depending on your activity, and measures your heart rate through their integrated fitness app, Jabra Sport Life. The Jabra Elite Sport is only available in black and retails for $249.99.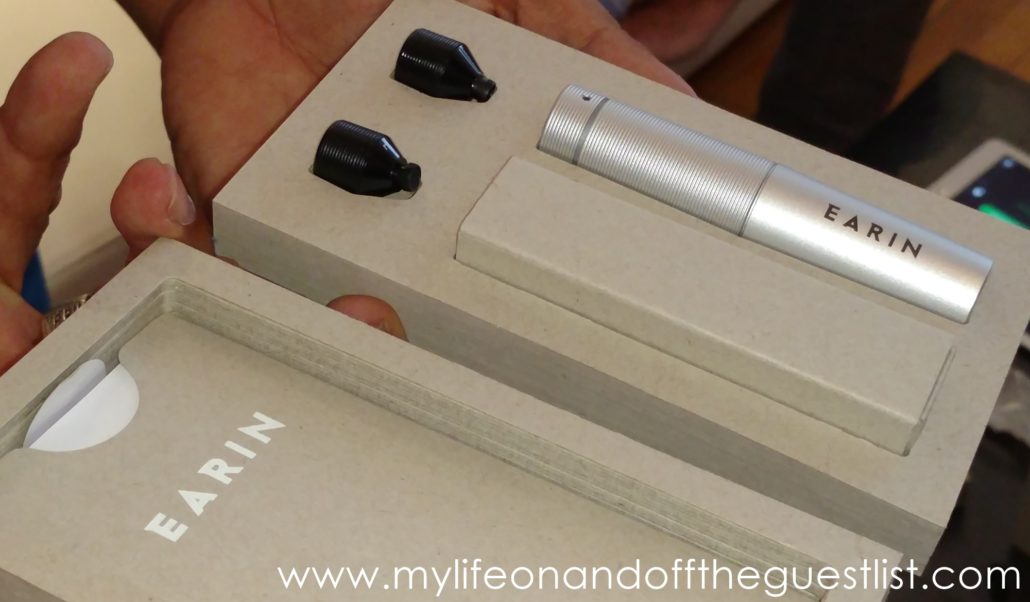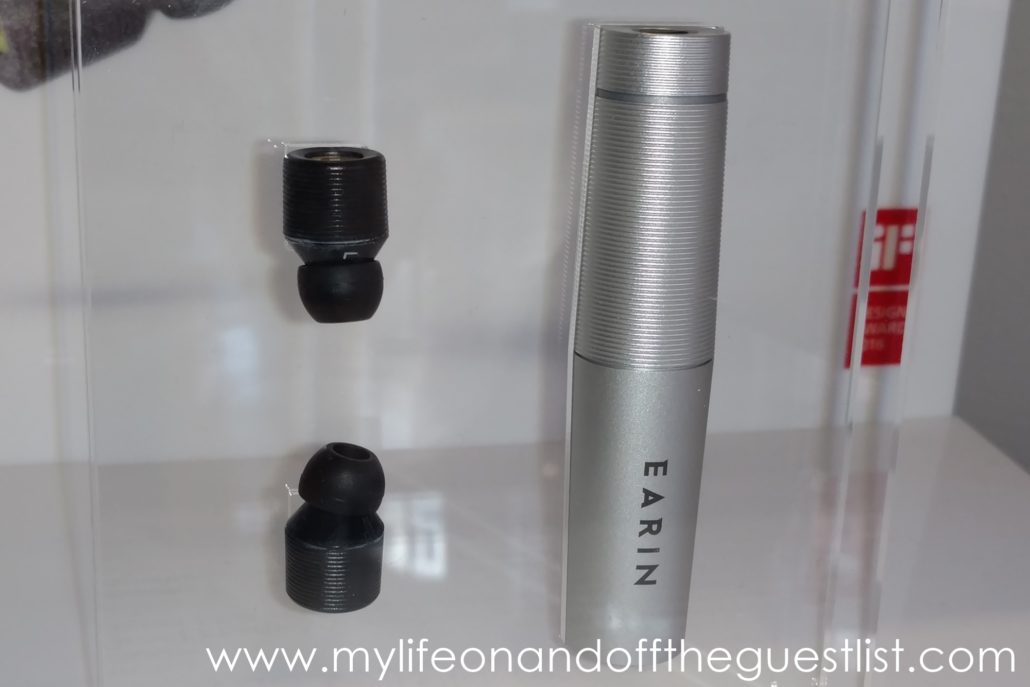 The next groundbreaking wireless in-ear earbuds are the Earin M-1 Wireless Earbuds, some of the smallest and lightest wireless earbuds we've seen. They take the minimum to the max, measuring only 3.5 g, and 14.5 mm x 20 mm. Built with two dedicated amps driving high-precision balanced armature speakers for incredible acoustic detail and clarity, excellent mid and high tones, a tight bass response, to deliver a breathtaking audio experience. The Earin are housed in a sleek capsule no larger than a lipstick that easily fits into your pocket,  that charges the wireless in-ear earbuds when they're not in use. The Earin M-1 Wireless Earbuds comes in black with either an aluminum or black capsule for $199.00 each.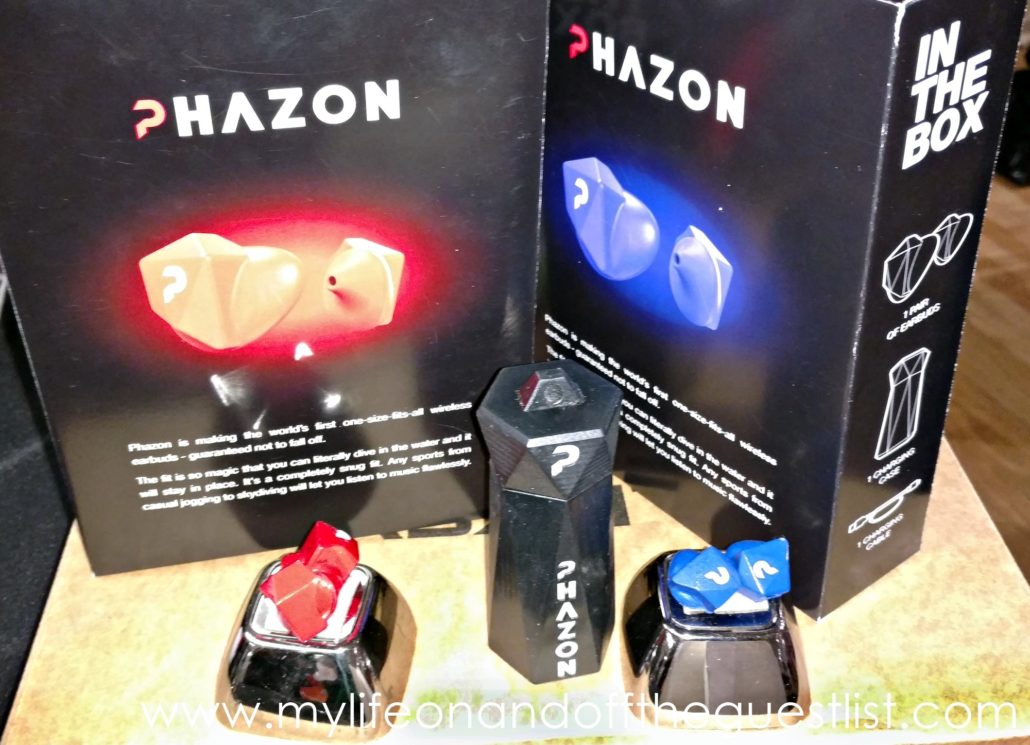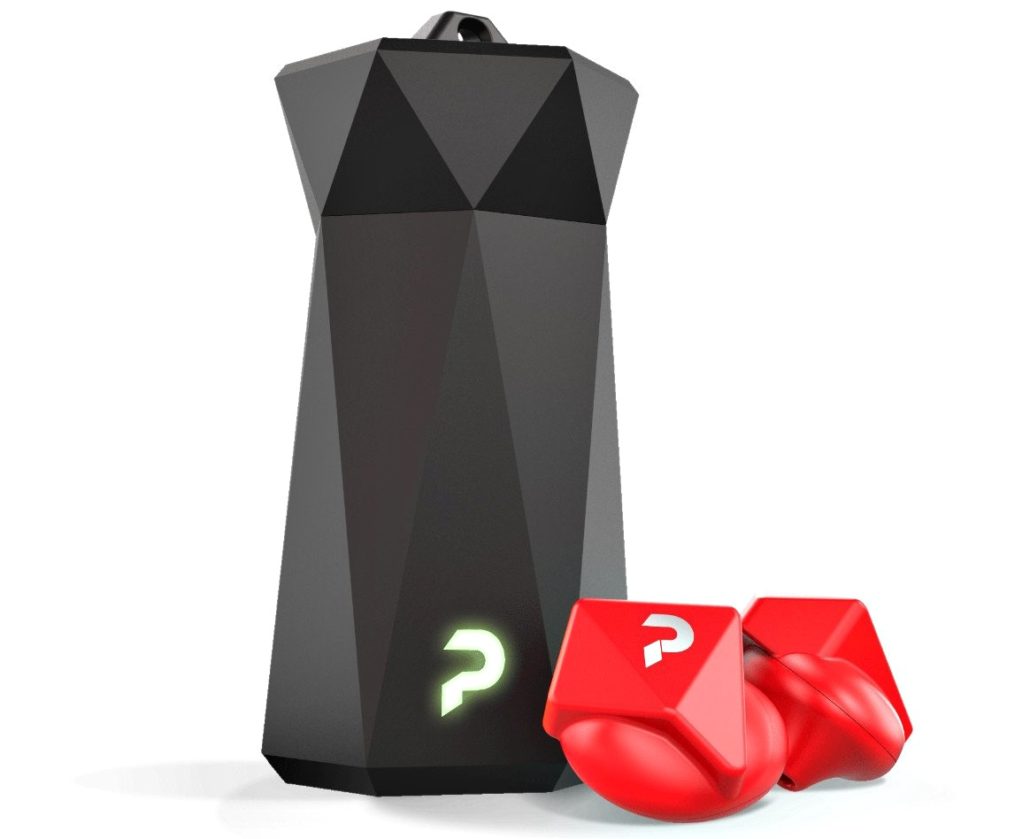 For those looking for the great features of wireless in-ear earbuds but with a touch of color that is guaranteed to never fall out. The 3D models Phazon True Wireless Earbuds (shown above with its chess piece-like charger) boasts two microphones working in unison, a long battery life (6 hours with one charge in mono mode or 3 hours in stereo mode plus an additional 9 hours of playtime with your charger). They feature a guaranteed universal fit with no adjustable wing, tip or cone, are also dustproof, shockproof, and waterproof, so waterproof that you can go underwater up to a maximum of 10 feet (3 meters) with them, and with one tap to the earbud, you can change the track, pause the music, or answer a call. The Phazon offers audio transparency so you can hear what's happening around you while pumping your music, and is available in seven colors – Crimson (red), Graphite (dark grey), Midnight (blue), Sunset (orange), Ashen (white-grey), Perse (purple), and Lush (green). You can pre-order the Phazon True Wireless Earbuds now for $199.00, and receive a worldwide, universal, 2-year warranty on the electronic components of the Phazon earbuds to all registered customers.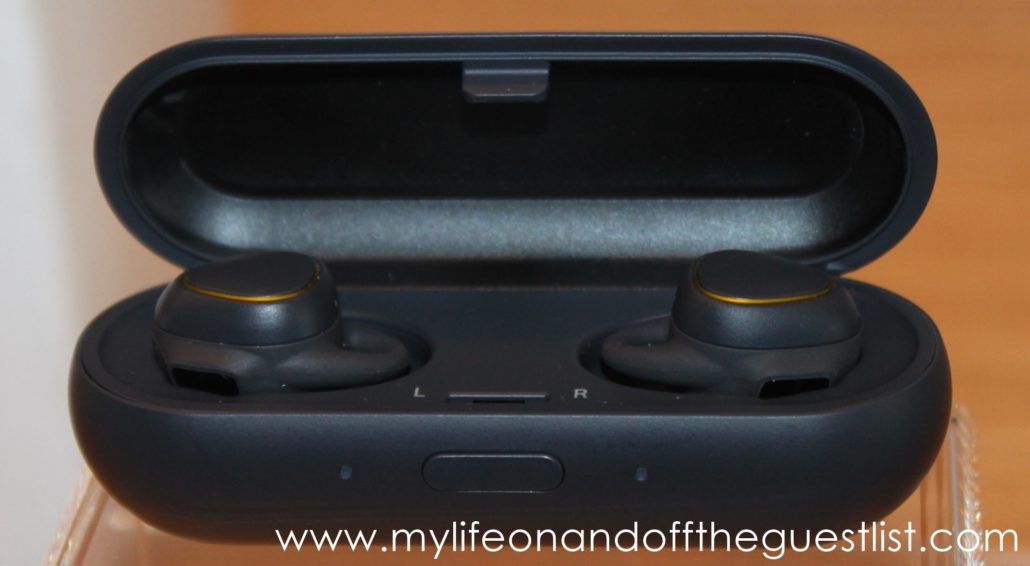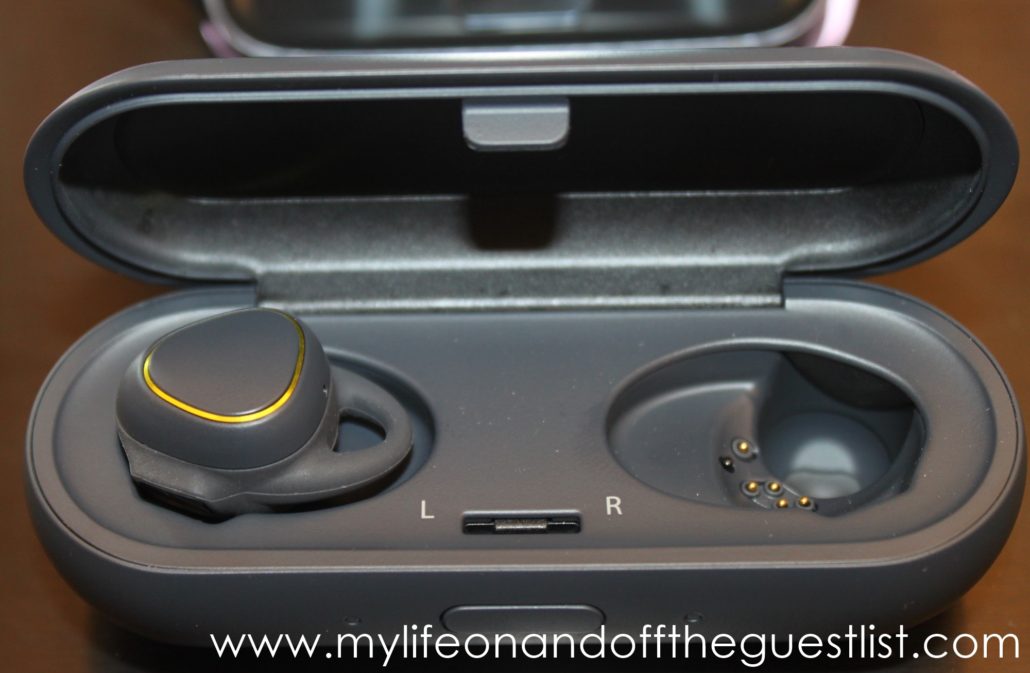 Last but certainly not least on our wireless in-ear earbuds list is the Samsung Gear IconX Wireless Earbuds. The water-resistant Gear IconX has adjustable wing and ear tips that come in small, medium and large. It boasts a built-in 4GB music player for phone-free listening; you can switch songs, take calls and turn on ambient sound mode with one touch. The Gear IconX case doubles as a charger, so you can power up whenever it's stored in its case. Fitness-wise, the Gear IconX boasts built-in sensors that can directly track your speed, distance, heart rate, and calories burned. The Samsung Gear IconX Wireless Earbuds comes in three colors – black, blue and white, and retail for $199.99.
What are your thoughts on these wireless in-ear earbuds? Any favorites from this list of four tech brands?