When it comes to our writing, you can find us up late almost every night updating our blog, setting up drafts, or editing our photos. This nightly ritual comes at an expense of course……..tired and puffy eyes. Naturally, we try to combat this with eye creams, cold compresses and cucumber slices on our eyes, and of course, a chic pair of sunglasses. Ever wonder how effective it would be if you could combine two of those solutions, without looking silly of course. We're here to let you know, you can eliminate tired, puffy eyes while looking stylish, with Freeze Frames Cool Eyewear. Freeze Frames provides the benefits of an ice eye mask through the ease and stylish look of sunglasses.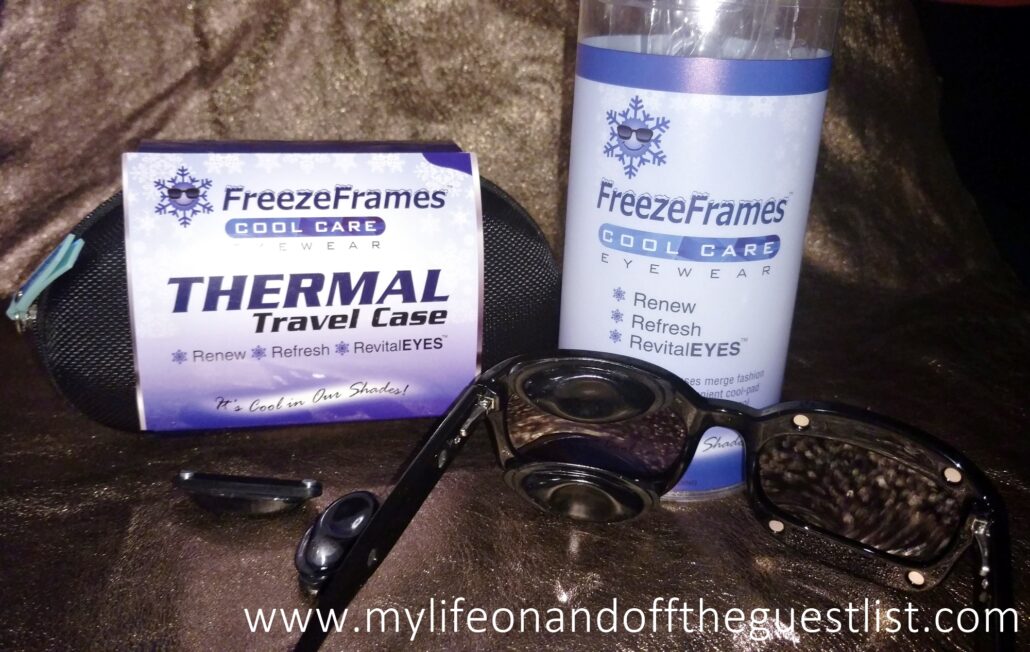 Say goodbye to tired, puffy eyes through this, innovative and never-before-seen unisex range of sunglasses. Freeze Frames Cool Eyewear, invented by LA-based specialty nurse Alison Read, is the first conceptualized fashion accessory that is a dual-purpose device providing both 100% UVA-UVB protection, and cooling eye therapy. Boasting reusable Gel-Pads that magnetically clicks into place on the Freeze Frames Cool Eyewear casing, you are free to discretely target zone-specific problematic eye areas while looking as chic as ever.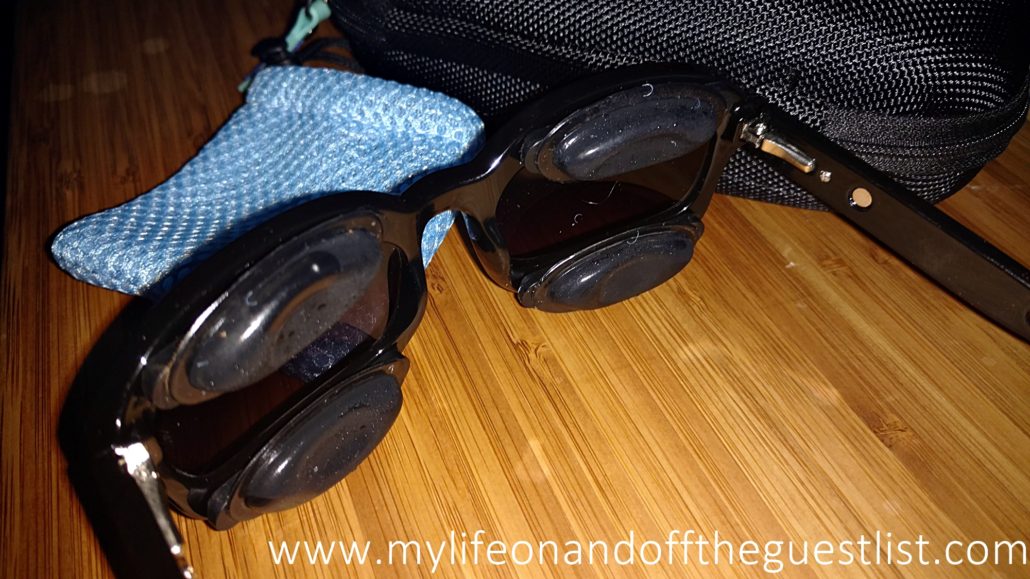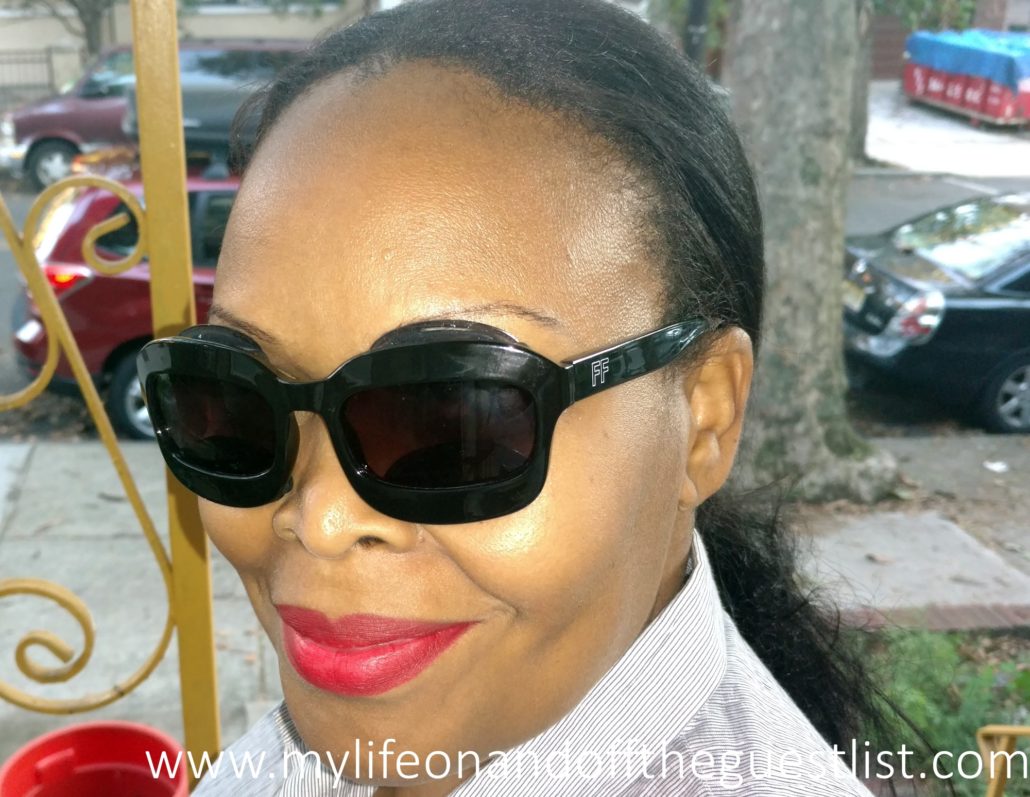 Up until the introduction of Freeze Frames Cool Eyewear, the only solution for "puffy eye" days left you limited to messy ice packs and dripping compresses. No longer will swollen eye sufferers forced to remain indoors, cowering out of sight, feeling unattractive and unable to do anything else. The patented Gel-Pad attachments that come with the Freeze Frames Cool Eyewear soothes your puffy and tired eyes with a gentle cooling compression similar to how a nurse might apply ice to swollen, symptomatic eyes.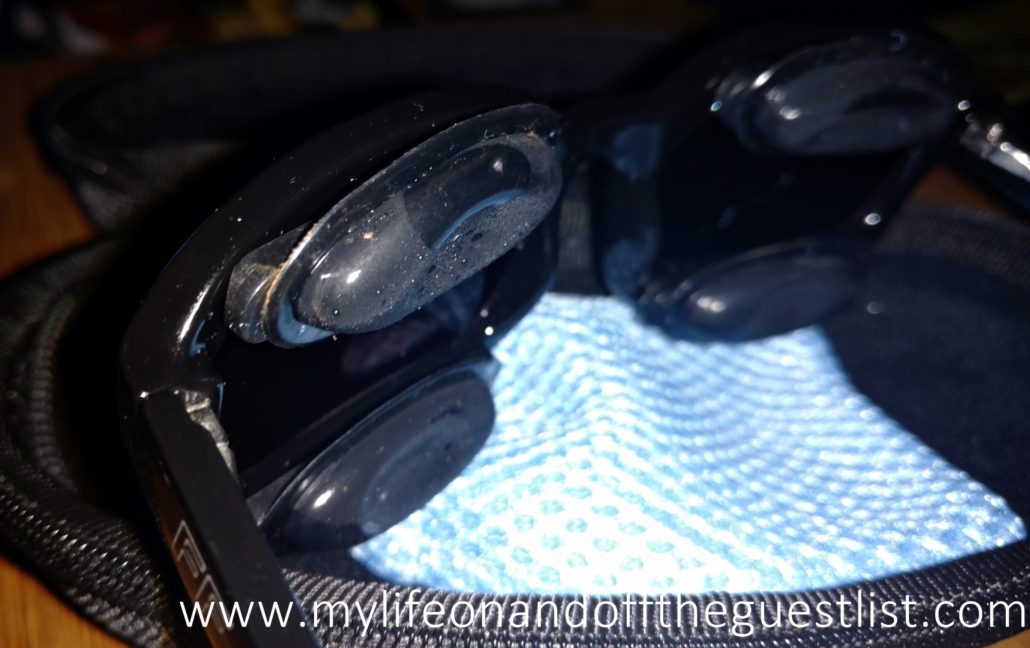 The Gel-Pads first go in the freezer or a cup of ice for a recommended 20 to 60 minutes before use. Place each gel-pad attachment in the designated areas of your Freeze Frames targeting your lower, upper eye and/or nose-bridge areas. Freeze Frames Cool Eyewear are ideal to wear after a spa or medical treatment to decrease pain and bruising while also increasing the healing. Use them to soothe allergic puffiness, PMS inflammation, computer and dry eye strain, or revitalize your eyes after a long flight. Our favorite benefit of Freeze Frames Cool Eyewear is the fact that it works wonders in relieving headache and migraine symptoms.
The Gel-Pads remain cool for 15 to 20 minutes and can be repeated throughout the day at 20-minute intervals. Be advised that cold therapy applications to sensitive tissue areas should be limited to 15-20 minutes at a time. Freeze Frames Cool Eyewear is available exclusively online at www.FreezeFrames.com for $89.95, with more styles and colors to follow soon.