Our day to day involves a lot of multitasking, so of course, we want everything in our lives and around us to make our lives easier by multitasking as well. This week we were introduced to a wonderful beauty product that helps us in two ways – hiding, and healing our imperfections. As you all know, when you stay up late (in our case, to write), and significantly reduce your beauty sleep, you end up looking worse for wear. This lack of sleep can have a momentous effect on your skin. Your skin can end up looking tired, blotchy, and stressed from possible breakouts. Thanks to Models Own Tea Tree Healer Concealer, not only can you hide those skin imperfections, you can treat them as well.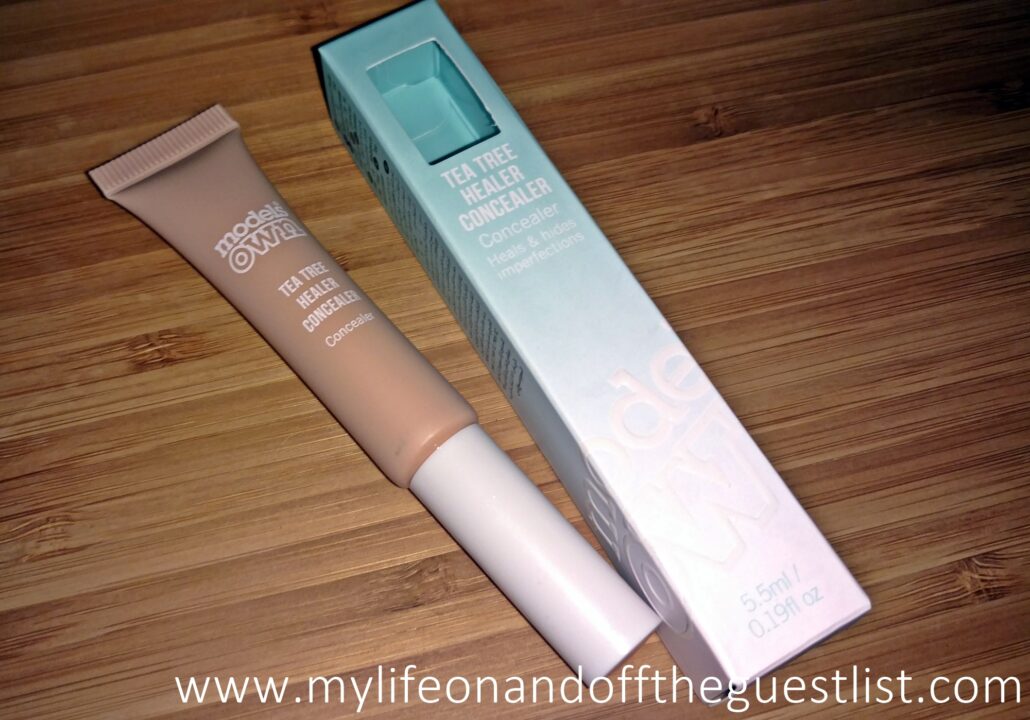 Infused with tea tree oil, the multitasking, lightweight yet creamy Models Own Tea Tree Healer Concealer tackles blemishes, making your skin clearer while temporarily concealing redness and dark spots for all around coverage and a clear face. Does your concealer do that? For those who are not aware of the full benefits of this natural antibacterial disinfectant, Tea Tree Oil has amazing medicinal benefits. Tea Tree Oil is an excellent natural remedy for hundreds of bacterial and fungal skin issues such as acne, abscess, oily skin, and many others. This is why adding this vital healing ingredient to a concealer, a beauty product we use every day is brilliant.

The Models Own Tea Tree Healer Concealer is available in five colors: Vanilla, Cool Rose, Shell, Almond, and Deep Beige (Deep Beige is only available in the UK). With the applicator, apply a dot of healing tea tree concealer over blemishes. Pat in gently with finger tips and set with powder. Models Own Tea Tree Healer Concealer is available exclusively at Ulta and www.Ulta.com.
What are your thoughts on this healing concealer? Could the Models Own Tea Tree Healer Concealer help your skin?