There's a lot of cool and fun technology out there today but let's face it, most of it is quite expensive. Luckily there are brands that give you the ability to enjoy the cool new technology, without destroying your budget. Whether you want to enjoy a little Virtual Reality viewing, drone video, or adventure photos and videos, Vivitar has an affordable gadget for you. The Vivitar tech devices we're highlighting today are all under $100 and conveniently available at www.amazon.com, Target, and Walmart.
Vivitar Virtual Reality Glasses (VR 160, $5.99)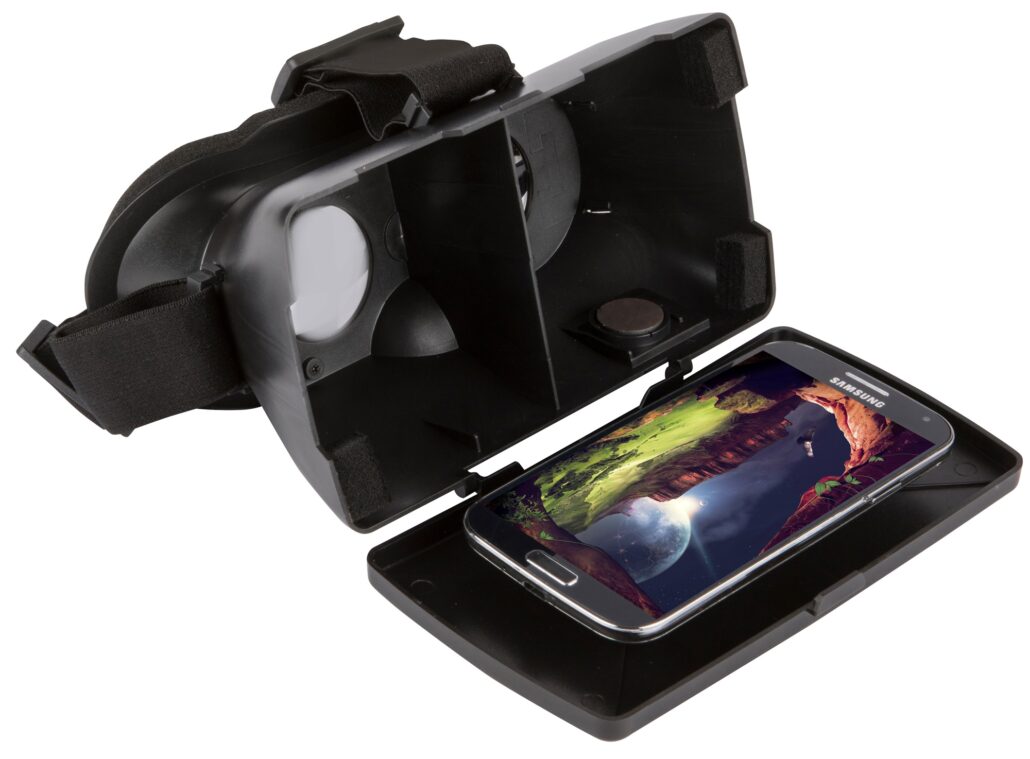 Virtual reality, the latest form of entertainment is slowly changing how we watch movies, sports, enjoy music, and experience travel. Thanks to VR headsets, like the above Vivitar Virtual Reality Glasses, our mobile devices can be used as tools to experience new, immersive forms of enjoyment, bringing the sci-fi fantasy world to reality. The Vivitar Virtual Reality Glasses transforms your smartphone into an immersive VR viewer. It utilizes a motion sensor of your phone to create a 360-degree view, can be used for both iPhone and Androids, and features audio ports, a suction pad, and an adjustable head strap.  These Virtual Reality Glasses  are available on www.Amazon.com.
Vivitar Air Defender X Camera Drone w/ Wi-Fi (DRC 333, $99.99)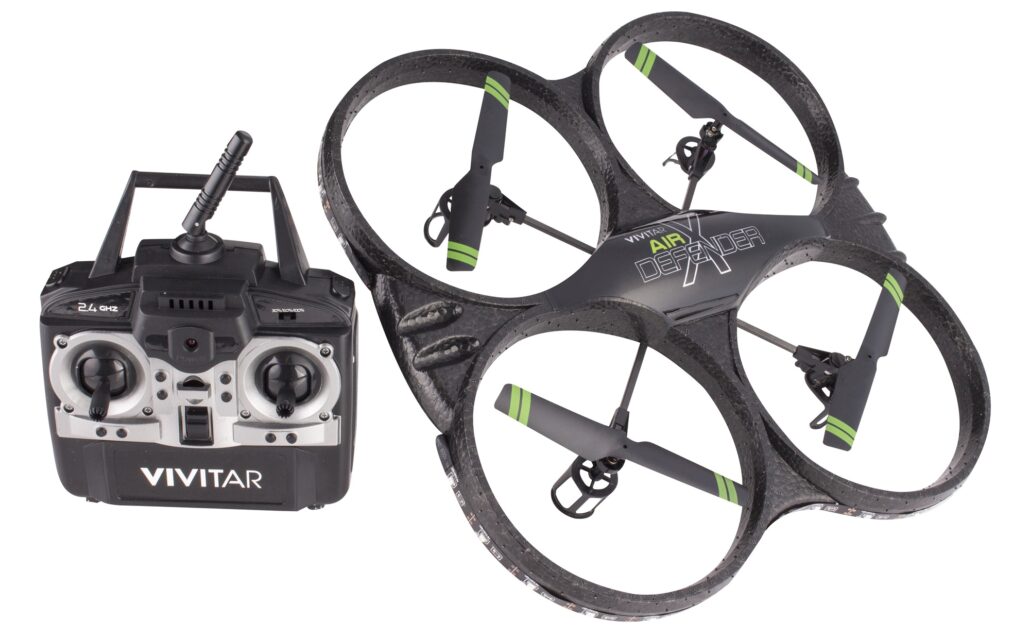 Right before Virtual Reality, Drone technology was used to capture amazing birdseye view photos and videos. Whether you're filming family vacations, or capturing some great aerial action shots, the Vivitar Air Defender X Camera Drone with Wi-Fi is the way to go to capture your photos and videos like no regular camera can. The family friendly drone is the perfect way to take video with a real-time, of whatever its camera is seeing. It boasts a 16.1MP camera, HD video recording abilities, a built-in Micro SD slot, and has a flight range of 200 meters. Get the Air Defender X Camera Drone with Wi-Fi at Walmart.
Vivitar HD Action Camera (DVR 786, $59.99)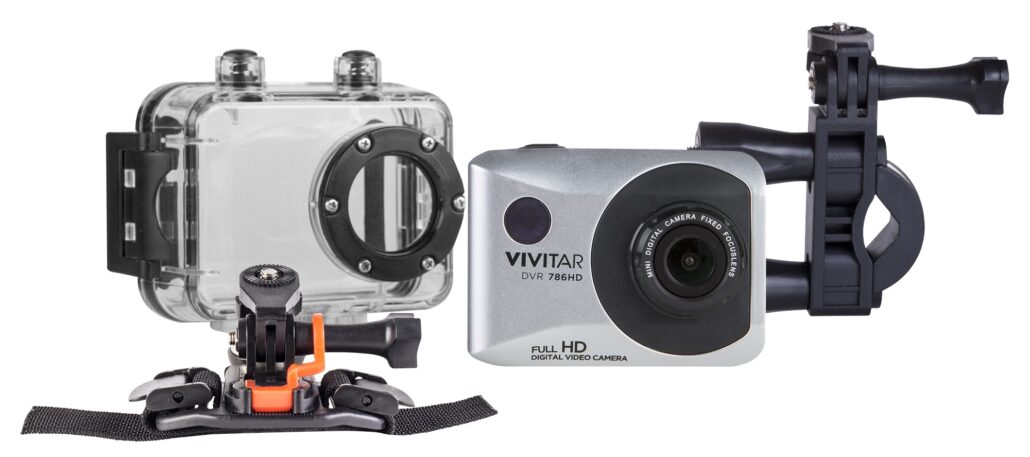 Sharing your point of view with the world can always be a fun experience, especially when shot on the Vivitar HD Action Camera. This tiny, yet powerful mountable camera is designed with the family in mind. You can truly share the fun and excitement you and your family are having during any fun activities, hands-free, thanks to the Action Camera's bike/ATV mount and remote control. Thanks to its waterproof case, you can record amazing footage without worrying about water damage. The HD Action Camera boasts a Touch Screen Display with full 1080p HD Video and is available at Target and Walmart.
Vivitar HD Action Camera (DVR 783, $49.99)


If you're looking for more action camera choices, Vivitar has two other options available. The first is the above Vivitar DVR 783HD ActionCam. This sleek little HD Action Camera captures the action, helps you get the best pictures or video in any situation. It records in crystal clear 720p HD video, features a 4x zoom, a 2″ LCD display, rechargeable lithium-ion battery, has a range of mounts in the box, including bike and helmet mounts, and also comes with a waterproof case. This model is also available at Target and Walmart.
Vivitar Full HD Action Cam w/ Wi-Fi (DVR 794, $79.99)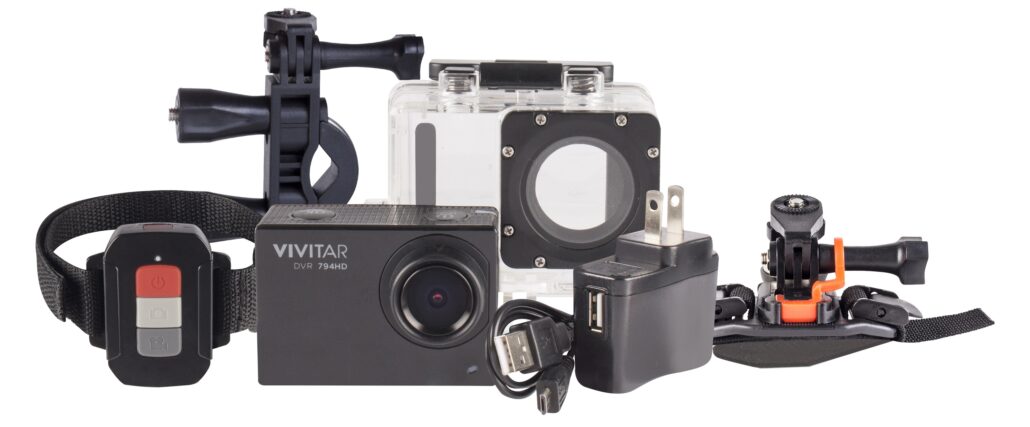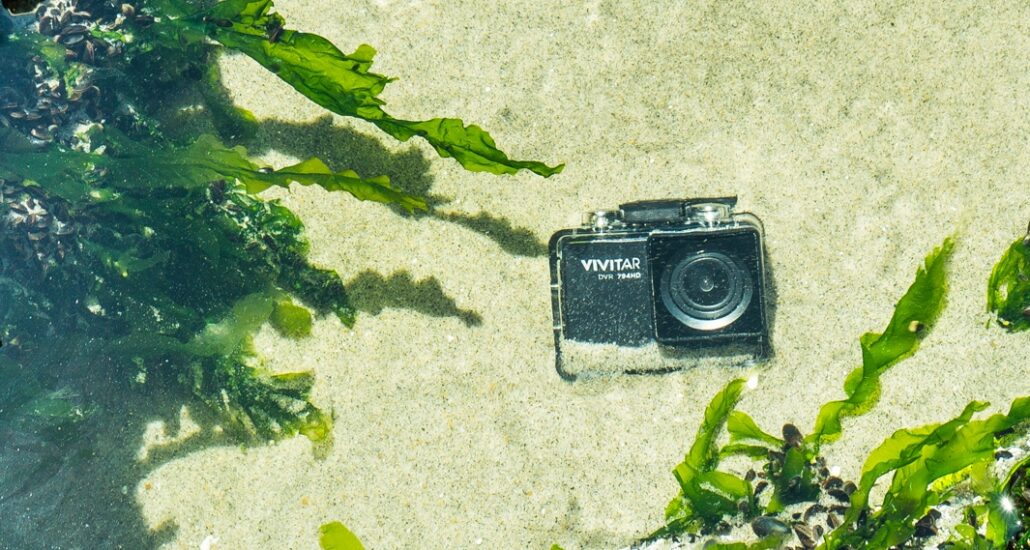 Want to shoot and upload your video in real time? The Vivitar DVR 794 Full HD Action Cam w/ Wi-Fi lets you do just that. Shoot high-definition, 1920 x 1080p full HD adventure videos with this 12.1-megapixel high-resolution action camera, in a compact design for easy outdoor use. It's built-in Wi-Fi and remote control allows you to stream to any android, iOS, smartphone or tablet. Thanks to the included waterproof case, you can shoot outside in the rain and shallow-depths at the beach.  Get the Vivitar DVR 794 at Walmart.
What do you think of these new tech devices from Vivitar? Could you use one or more of these to capture and share your experiences?