We are in a digital where memories will disappear after 24 hours and god forbid a there is a digital outage because you'd lose all the photos you do save. There is something very special about looking at printed photos days, weeks, years after you've captured those moments. There's also something to be said for sharing those photos, not within the digital space where they get lost in the trillion other photos, but with your loved ones…..instantly. Thanks to the Kodak Printomatic Camera and the Kodak Photo Printer Dock, your memories can be instantly captured, printed and shared with your friends and family. Here's your chance to bring back the nostalgia of capturing and sharing your Kodak moments……instantly.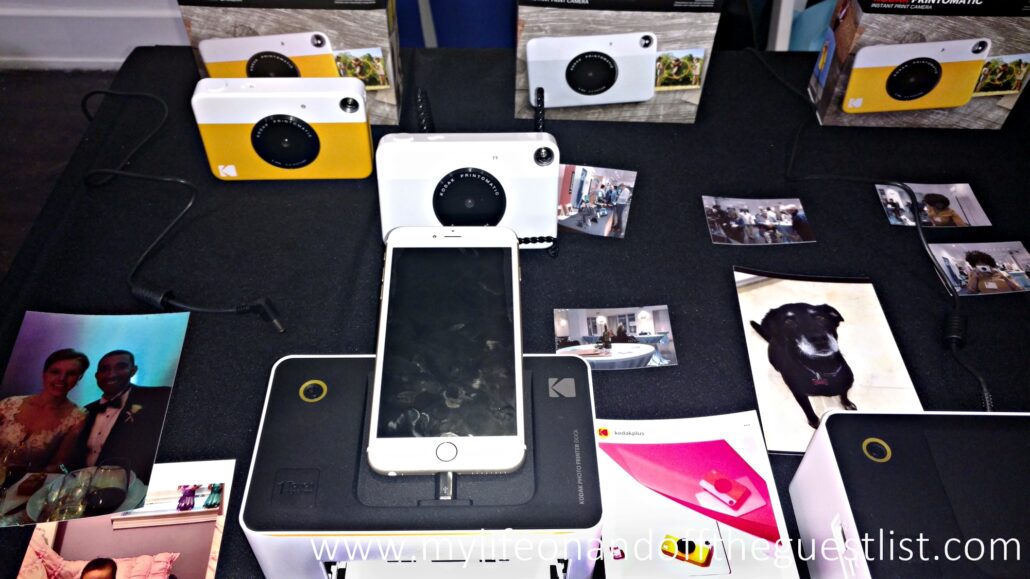 The Kodak Printomatic Camera is a brand-new, stylish, instant-print camera that instantly prints high-quality, full-color photos right from the camera body, making it the ideal all-in-one solution for capturing and sharing beautiful, vibrant prints instantly. This new point-and-shoot contemporary camera is the perfect balance of digital and analog technology. The Kodak Printomatic Camera features a maximum resolution 10-megapixel camera. No computer connection or Wi-Fi is needed to utilize, and it produces 2×3″ smudge-free photo prints without the use of ink cartridges, toner or film necessary. Your printed photos are durable, water- and tear-resistant with an adhesive back. Allowing you to stick it anywhere. Now obviously, with any pictures that you've taken with a different camera, you won't be able to print through. It's suggested that if you know you have pictures that you're wanting printing for any reason, you might want to look at something like this brothers printers airprint solution, so you're able to choose what pictures you want to print, without even physically being by your printer!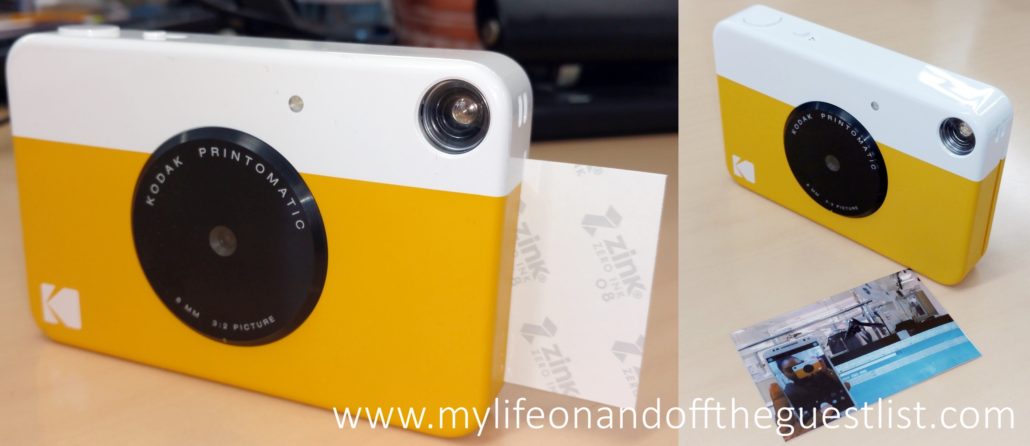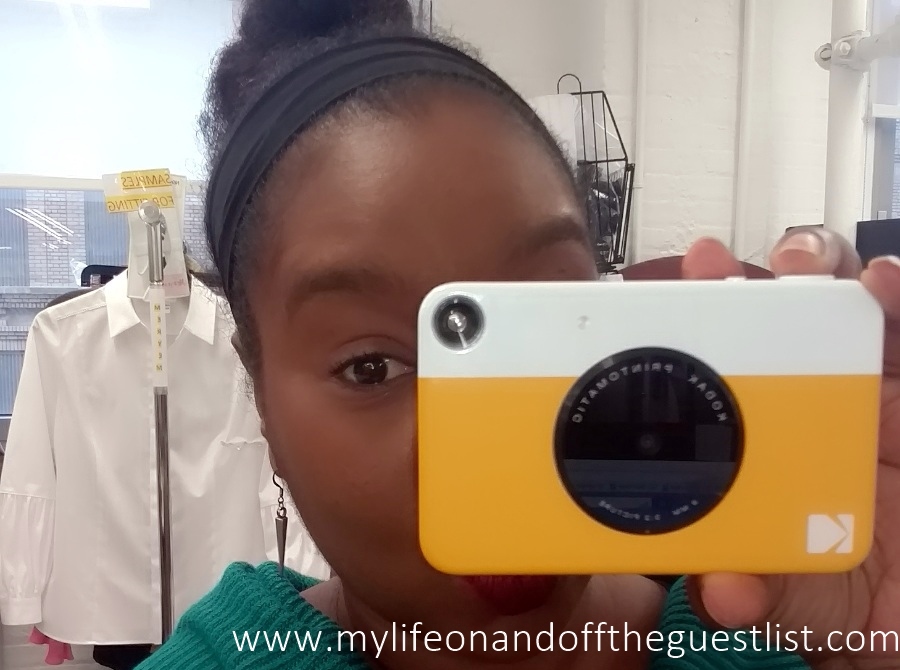 The full highlights and benefits of the Kodak Printomatic Instant Print Camera include:
Maximum resolution of 10-megapixel camera
Built-in flash
Built-in lithium-ion battery
Two picture modes: vibrant color, black & white
Low battery indicator
Printer status indicator
MicroSD™ card indicator
MicroSD™ card slot
Slots for neck strap
Available in grey or yellow
The Kodak Printomatic Instant Print Camera, which comes with a USB cable and a Quick Start Guide, is available now for $69.99 at major retailers and online including Amazon. Kodak Zink Photo Paper comes in 10, 20 and 50 packs and a memory card are sold separately.
For those of you who already have photos on your smartphone that you'd love to instantly print out, then the Kodak Photo Printer Dock is exactly what you need. They'll be no need to worry about transferring files, just connect your phone to the to the Kodak Photo Printer Dock via the micro USB, IOS adapter or via WiFi and print as many of your photos as you wish from the cloud and memory cards via the Kodak Printer Dock App.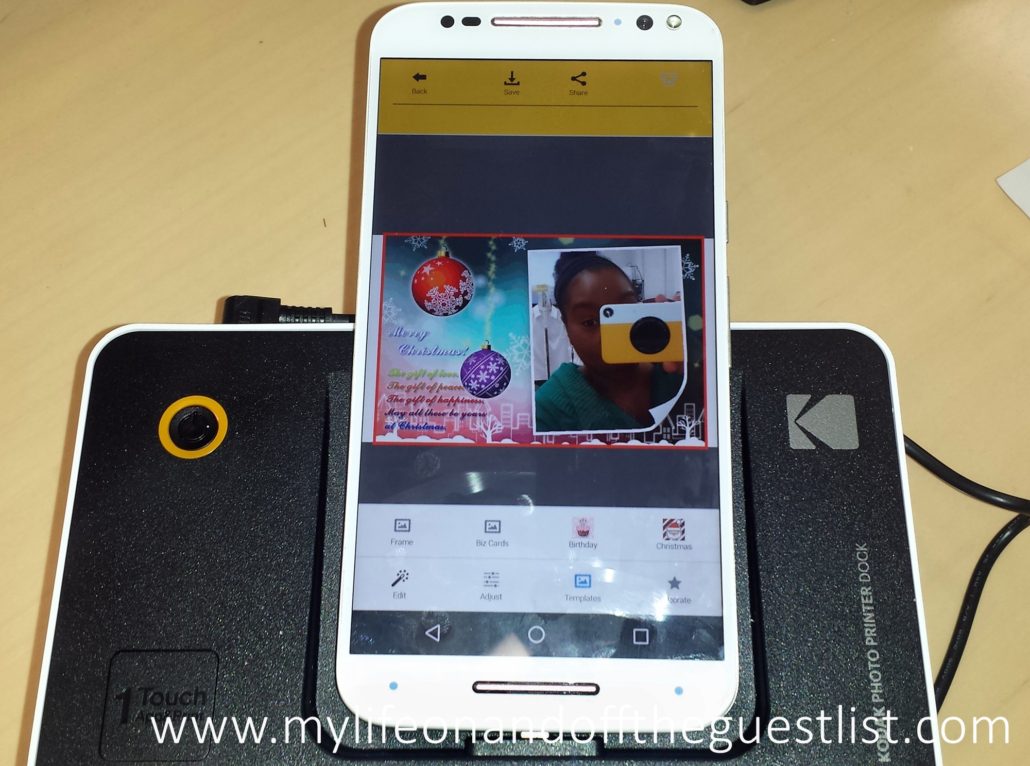 The innovative Kodak Photo Printer Dock prints amazing true color 4×6 photos while simultaneously charging up your devices. What's more, you can spice up your photos with cool filters, stickers, and design templates for free right on the Kodak Printer Dock App. After your edits, you can easily download your favorite photos to share on social media. You can even grab a screenshot of your videos and print it!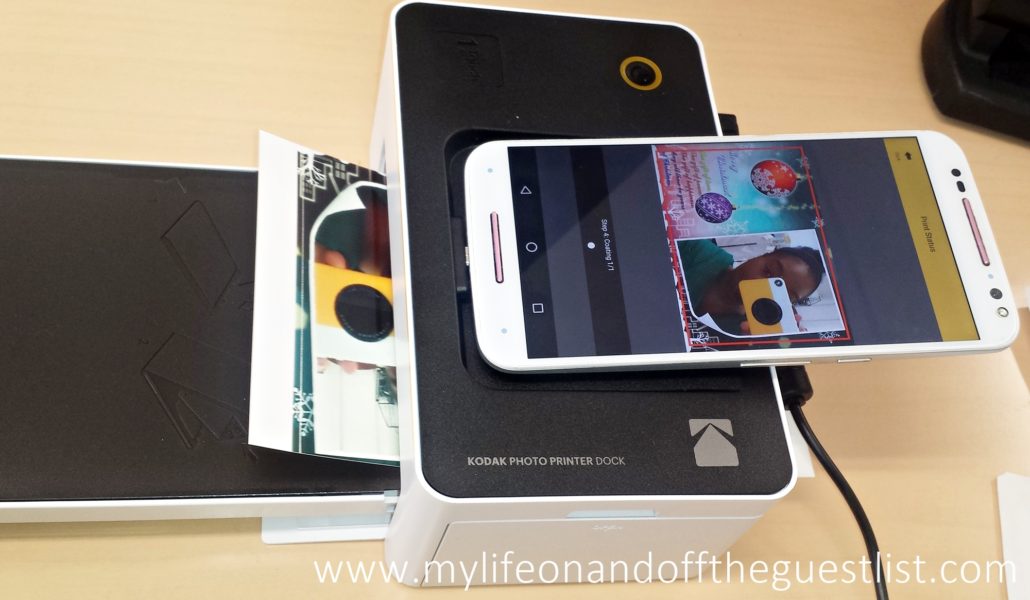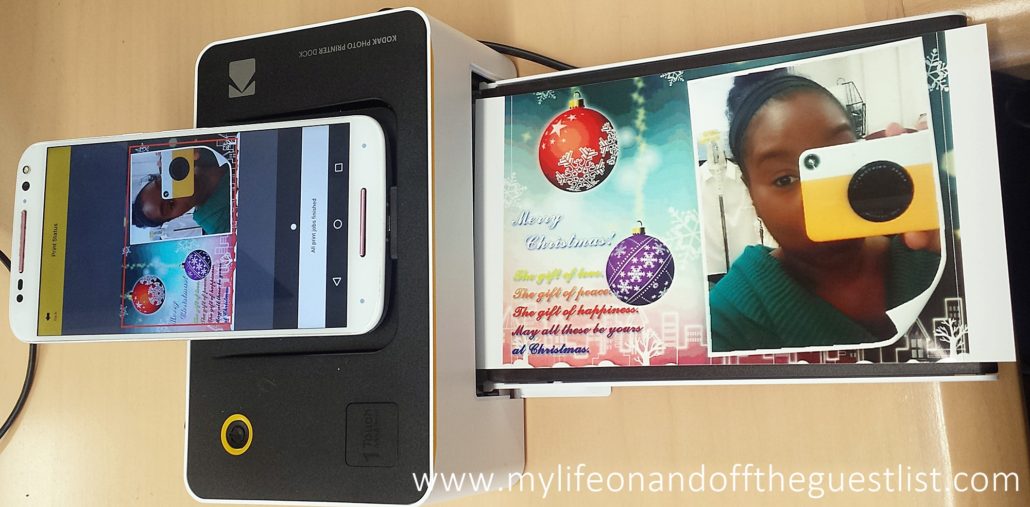 The full highlights and benefits of the Kodak Photo Printer Dock include:
One-Touch Printing: Connect to the printer by directly plugging your devices to the dock or connect via WiFi through the Kodak Printer Dock App
Legendary Kodak Quality: Print fade-resistant 4×6 photos in radiant color and stunning detail thanks to D2T2 4PASS Technology
Simultaneous Charging and Printing: No power, no problem, as the innovative dock powers up to two smart devices while printing
Supports Multiple Devices: Dock features five-pin micro USB for Android (with an additional custom iOS adapter for iPhone) and USB Host for printing from iPhone, iPad, Android, Digital Camera or USB Memory Stick
Retain Creative Control with Companion App: Download the Kodak Printer Dock app for picture-perfecting filters, stickers, card templates, collage maker and much more; access photos and print directly from social media; grab screenshots from video to print
Maintenance-Free Ink Cartridge: One cartridge for all models and colors comes in three different sized sheet packs: 40, 80 and 120 print sets
All-in-One-Kit: Ready to roll right out of the box – ships with Kodak Photo Printer Dock, power adapter, manual, 10-photo cartridge and paper pack
The Kodak Photo Printer Dock retails for $139.00 and supports Android, iPhone, iPad, digital cameras and USB with convenient one-touch printing capabilities directly from the smartphone or device.
Both the Kodak Printomatic Camera and the Kodak Photo Printer Dock make wonderful gifts for yourself or anyone on your holiday gift list. Will you be adding them to your holiday gifting list?