New seasons always welcome fresh, new things. What better way to end the summer season than to welcome a new chef and experience her debut menu. We had the very wonderful pleasure of helping French brasserie-style restaurant, Cafe Centro, welcome Chef Christina Towers, their new Executive Chef, and to celebrate the launch of Cafe Centro's new outdoor wine bar located at a new fresh air space on East 45th Street in NYC. The delightful end of summer féte boasted a tantalizing array of  food and plenty of French champagne cocktails.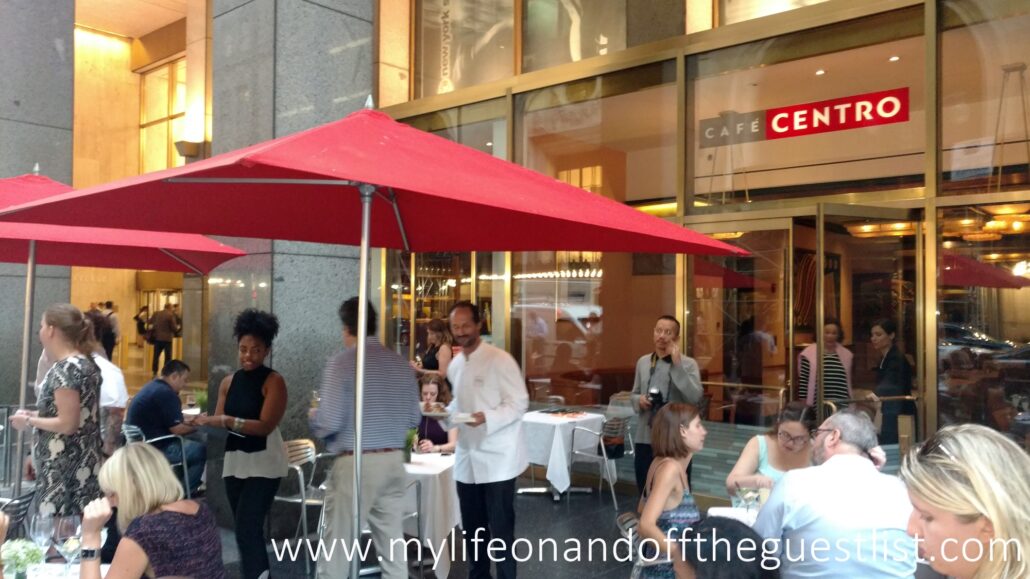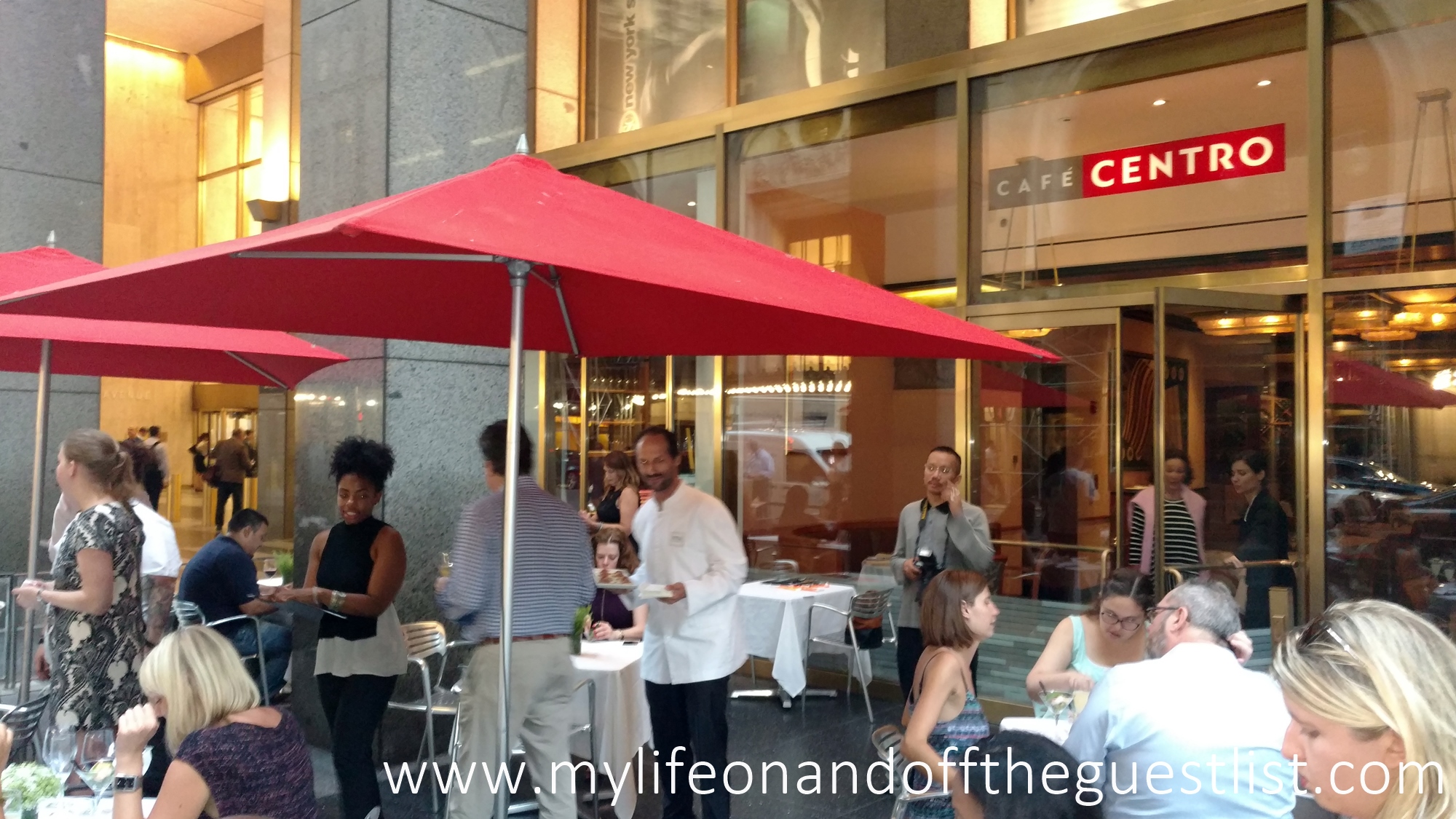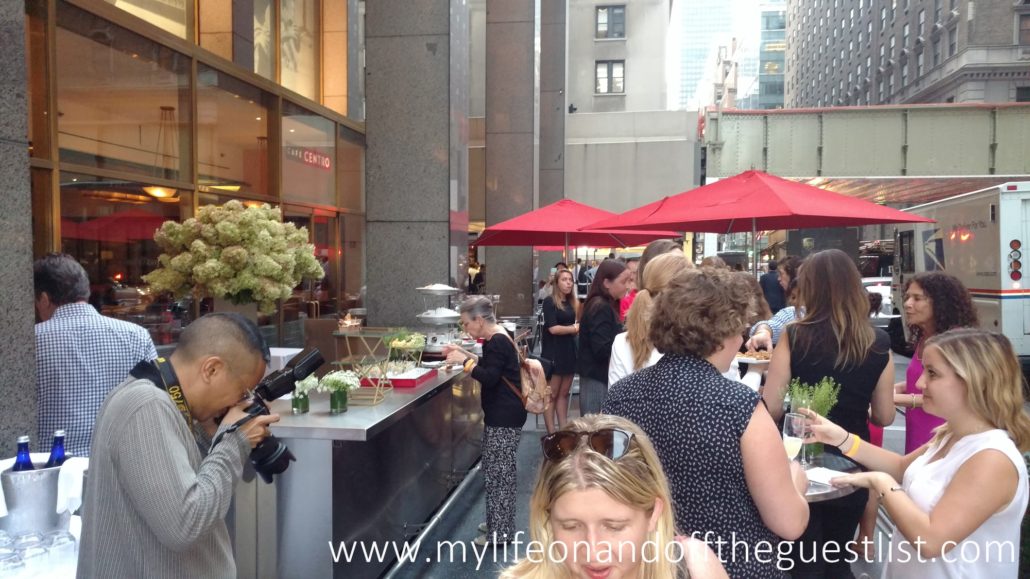 For her Cafe Centro debut, Chef Christina Towers welcomed guests with a delicious range of French favorites with a Mediterranean twist. The offerings featured many of Chef Towers' culinary specialties. The bustling bistro Fresh seafood and raw bar specialties, grill selections and seasonal plats du jour. Passed hors d'oeuvres at the event included Gougéres (Gruyere and Parmesan), Lobster Rolls, Beef Tartare Crostini, Smoked Salmon Bites, and a Sunchoke Soup Shooter. Available to grab from the table included a Plateau de Fuits de Mer (lobster, clams, mussels, oysters, and shrimp), Scallop Crudo, Fluke Ceviche, Deviled Eggs, Radicchio Cups, and a Crudite Basket.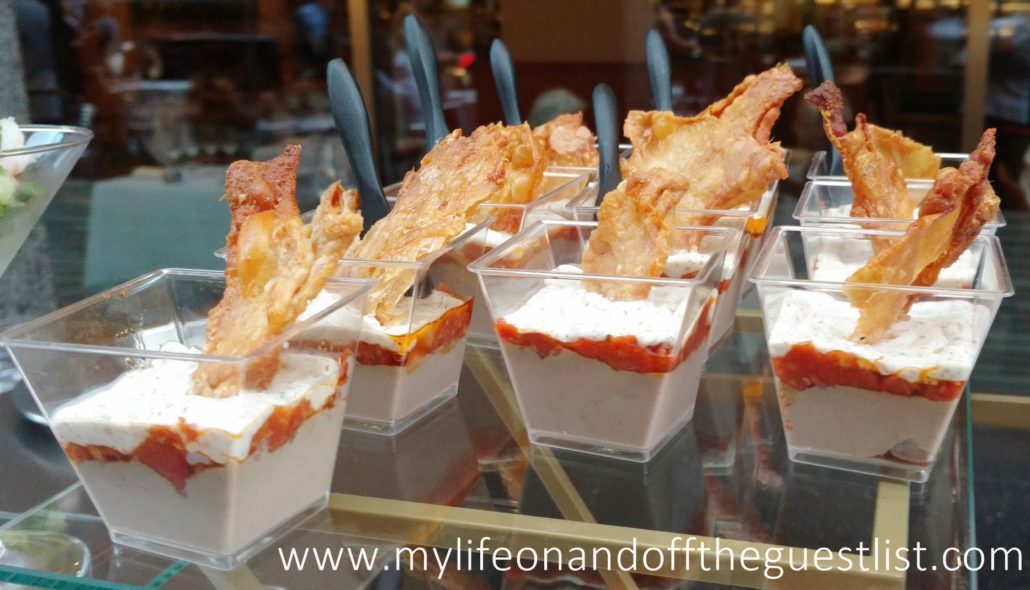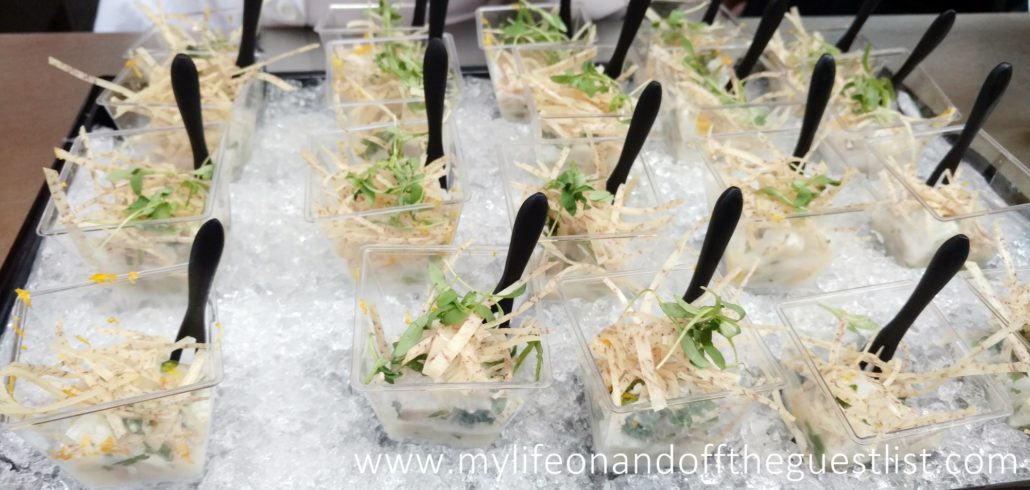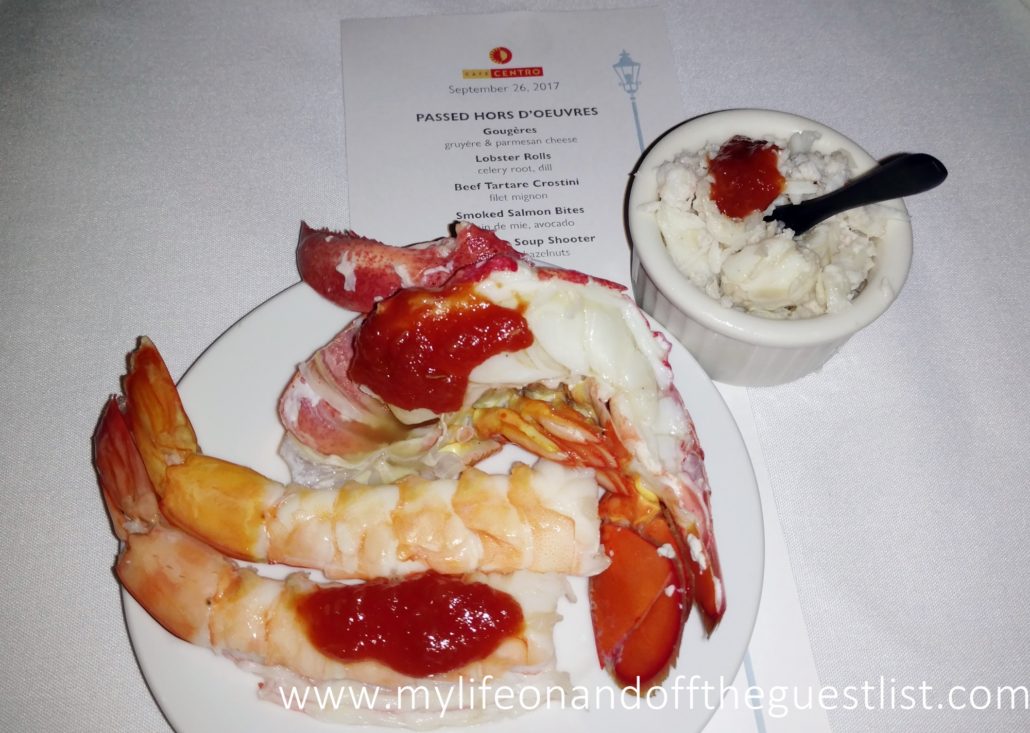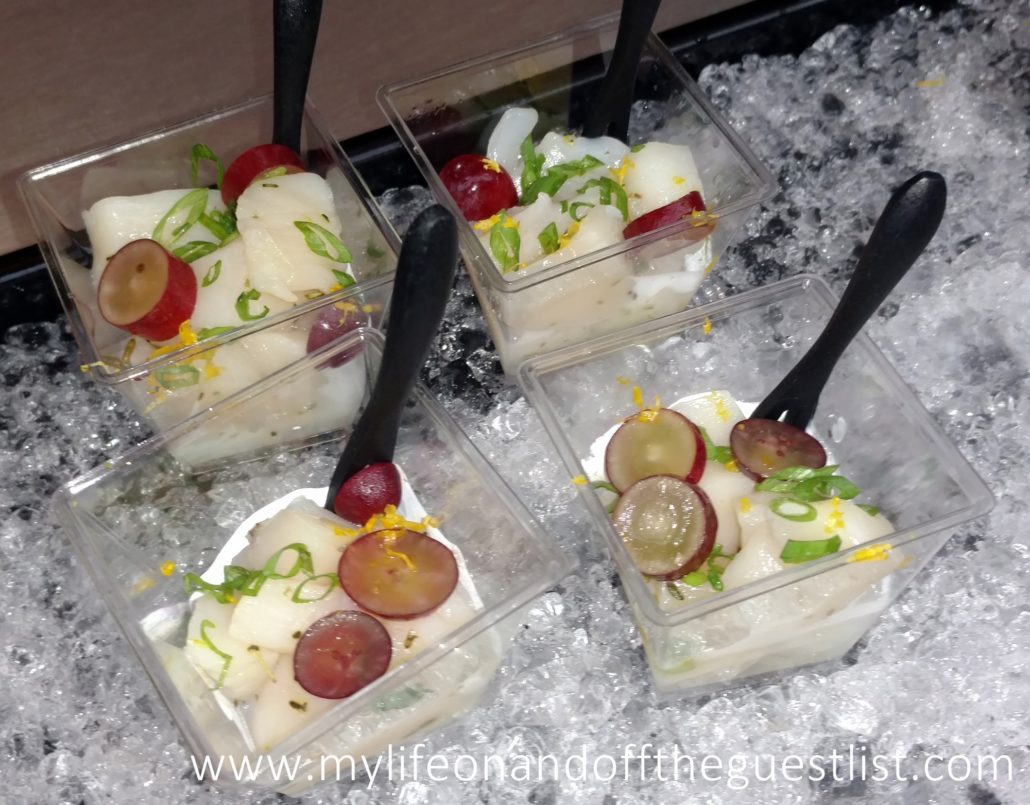 Desserts were disappearing faster than we could capture. We did manage to score three of the available variety, which consisted of a sinfully decadent Chocolate Mousse, Lemon Tart, and Mini Eclairs.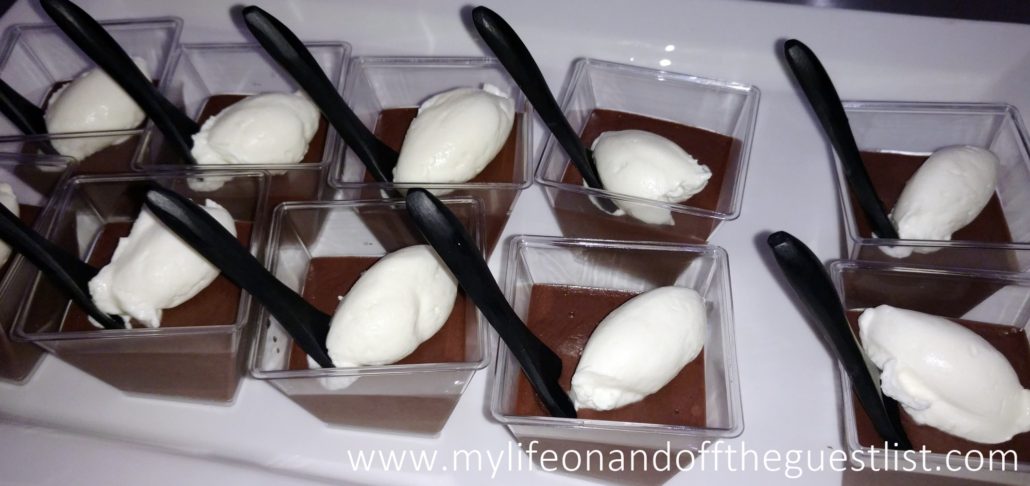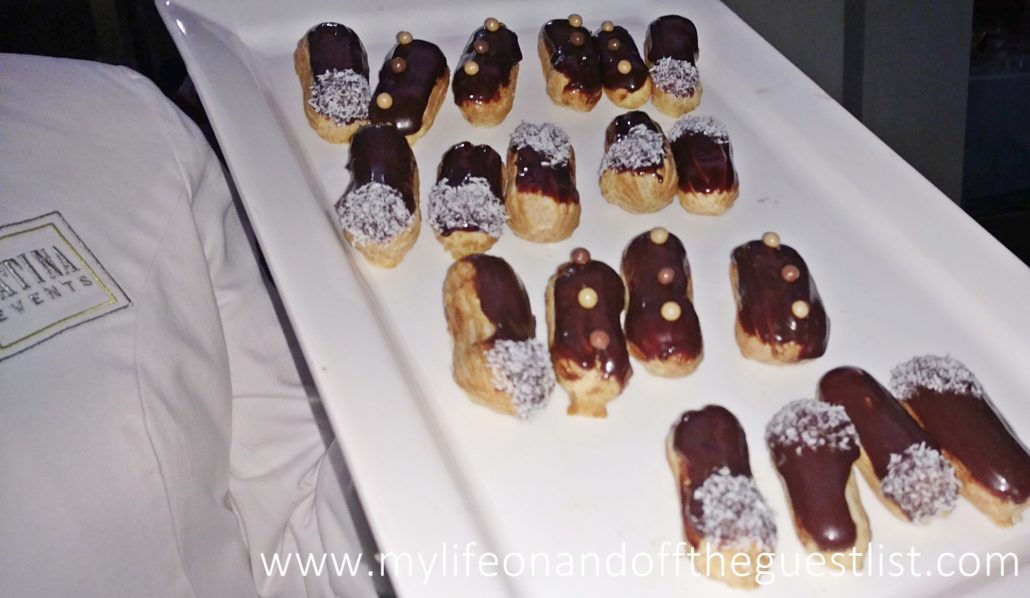 Since you can't be at a French Brasserie without enjoying one or two french drinks, and of course in honor of the new Wine Bar, we enjoyed a few glasses of the classic French 45 cocktail and the Jean-Pierre Vacher 2015 Sancerre. Also on hand was the St. Emilion Chateau Fayan 2011 Bordeaux and Stella Artois.
Cafe Centro is located in the lobby of the MetLife Building at Grand Central Terminal – 200 Park Avenue at 45th Street. Visit them for drinks, lunch, or dinner anytime. If you have you been to this richly elegant and grand cafe, please share your experience with us.