The upcoming summer season might be a brutal one for your feet. When you mix hot and humid days with closed toe shoe trends, you may end up with not so fresh smelling feet and shoes, and no one wants that. Luckily, Arm&Hammer is coming to the rescue with their brand NEW Arm&Hammer Shoe Refresher Spray. This summer we expect women to be rocking lots of pointed toe mules and PVC shoes. The new Arm&Hammer Shoe Refresher Spray is a must have to survive the mules and PVC shoe trends in the blazing summer heat.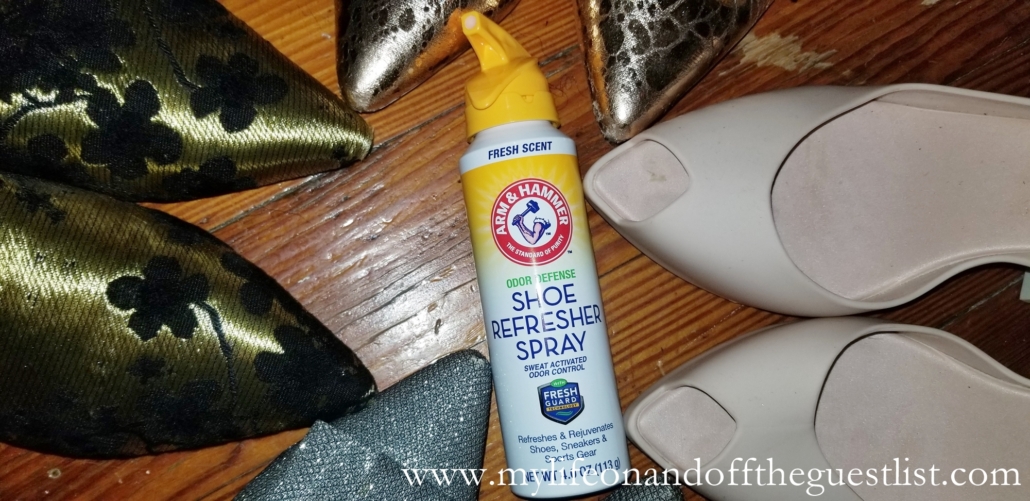 Staying true to their heritage and promise, Arm&Hammer Foot Care introduces this new invisible foot to their already popular foot care collection. White stains are the worse, whether it's deodorant stains on your favorite black pieces or powdery white stains on your chicest shoes, no one wants that to be the attention-getting aspect of their outfit. So say goodbye to white stains on your shoes for good and hello to great smelling shoes with this dry spray formula. When they say they leave no residue, they leave no residue. Plus it's safe to use on all types of footwear, athletic equipment, and gear.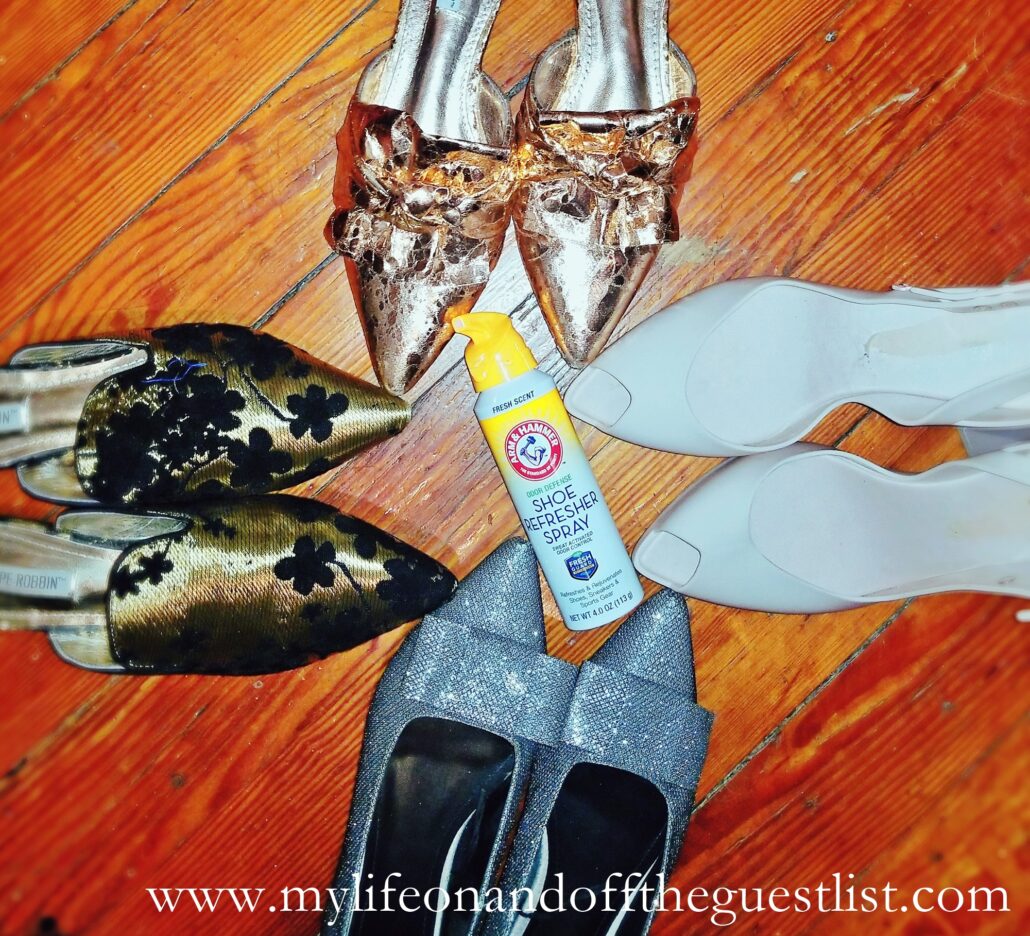 The Arm&Hammer Shoe Refresher Spray boasts a formula that eliminates the stench left in shoes after a long day. Whether it be smelly sneakers, sweaty hiking boots, clammy pumps or mules the Shoe Refresher Spray is certain to terminate any stink on contact. It boasts a unique targeted actuator that sprays in any direction, even upside down to conveniently eliminate shoe odors where you need it. It also features sweat-activated Fresh Guard® Technology that refreshes and rejuvenates your feet while extending the life of shoes, helmets and sports gear. With just a quick spray, they will smell as good as new.
The Arm&Hammer Shoe Refresher Spray retails for $5.99 and is currently available in the foot care aisle at Walmart.