Raise your hand if there are days when you don't feel like spending more than 10 minutes in the kitchen cooking dinner, or if your lunch hour has somehow gone down to minutes. Every so often we will mutter "there's just not enough time in the day" to ourselves or out loud and many times, our meal is what ends up being suffering. What if you could enjoy a homemade meal even though your time may be limited? Thanks to the new Victoria Chef Collection, you can enjoy a complete gourmet pasta meal in minutes.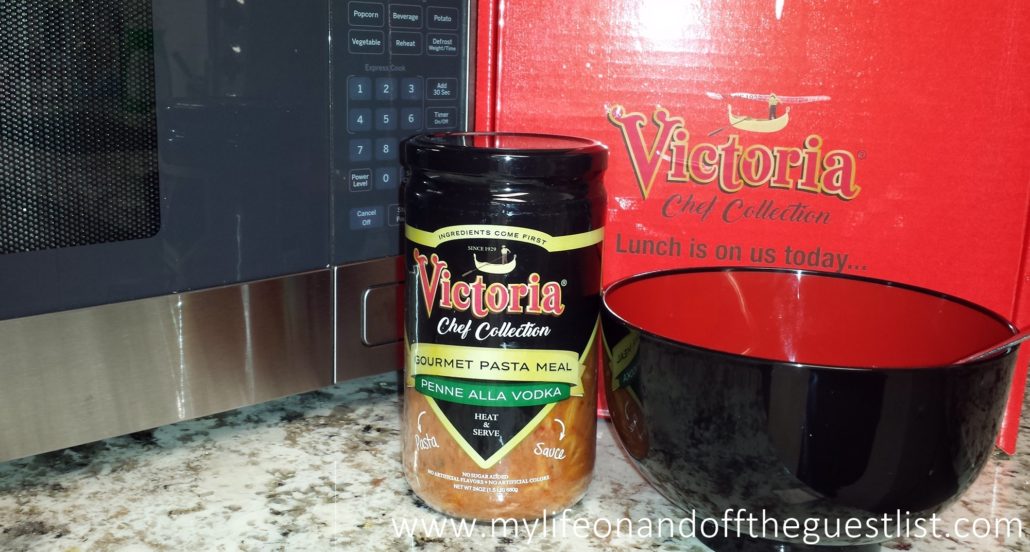 As you can see, we're not talking about those instant mac and cheese snacks that pass themselves off as an actual meal, this heat and serve pasta option is a full, well-balanced meal. With the Victoria Chef Collection, you will enjoy a wholesome, heat and serve meal solution – with the satisfaction of a homemade meal, without all the time.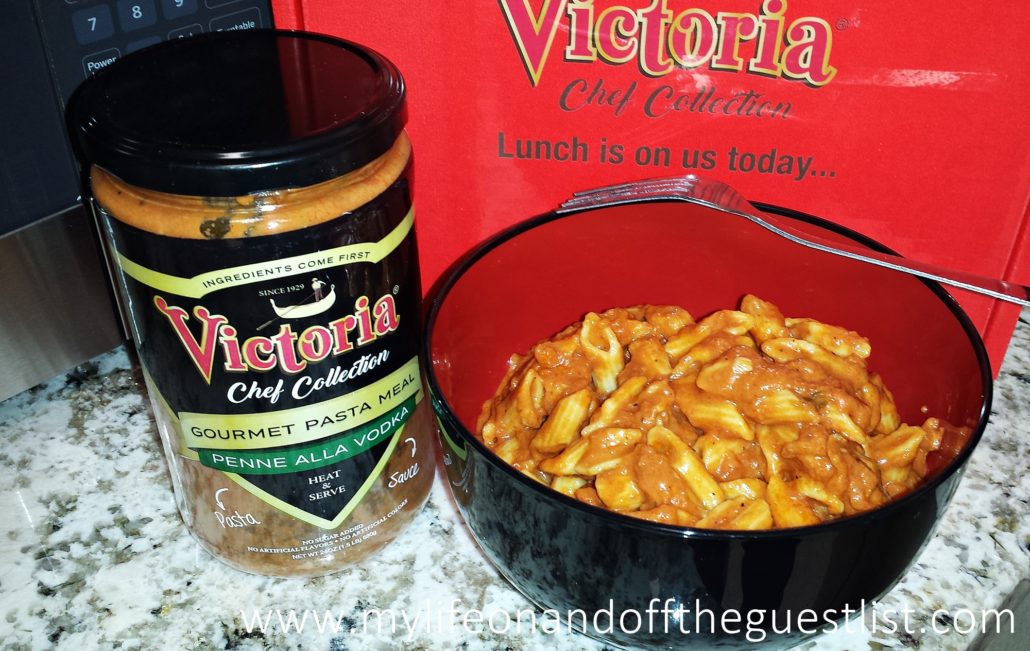 The Victoria Chef Collection brings traditional Italian elegance to your table in under two minutes, whether you'll be enjoying it for lunch or dinner. Available in two pasta sauce options (hoping more will be launching very soon), Penne Marinara and  Penne alla Vodka, all you have to do to enjoy is just heat and serve.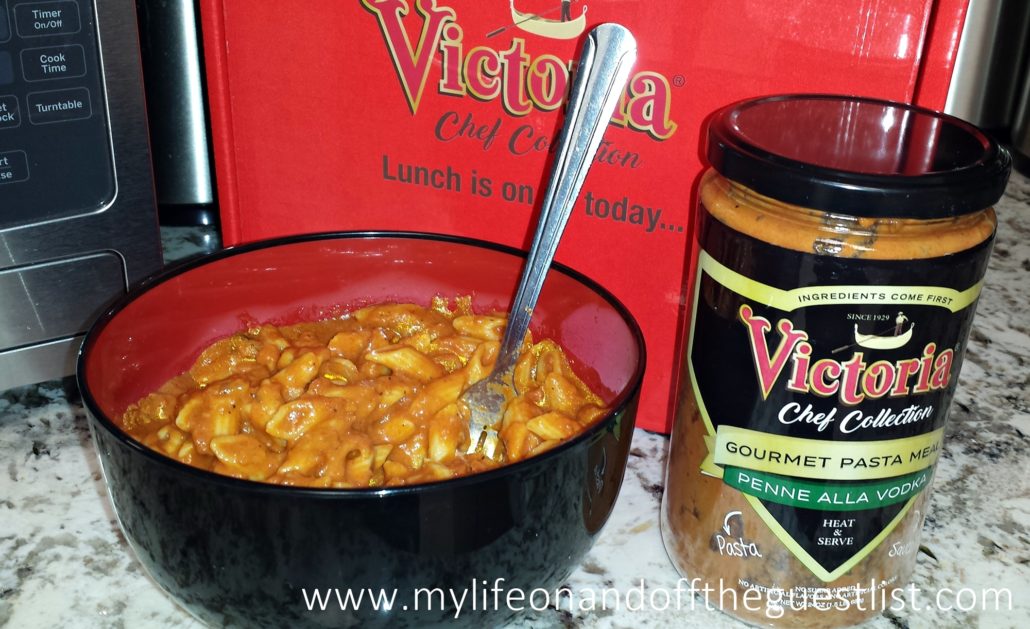 The Penne Marinara is simplicity at its best, combining penne pasta with premium, slow-cooked marinara sauce. The Penne alla Vodka is a decadent classic, it also combines penne pasta with rich, creamy vodka sauce. Both are made with antioxidant-rich 100% whole plum tomatoes, real cheese, fresh onions, fresh basil, and fresh garlic. Victoria Fine Foods has been committed to ingredients come first since day one, which is why they put them on the front of their label as part of their #ReadYourLabel movement.
Could the new Victoria Chef Collection help make lunch or dinner preparation easier for you?