How appropriate that Valentine's Day is mere days away and we're reviewing an NYFW collection named "Romance Returns". The Son Jung Wan Fall-Winter 2019 collection was inspired by the "romantic mood of retro art and culture. With this collection, Son celebrates her love of luxurious fabrics, softness and femininity, and unconventional use of color, silhouettes, and textures. All of which are key elements in this season's collection.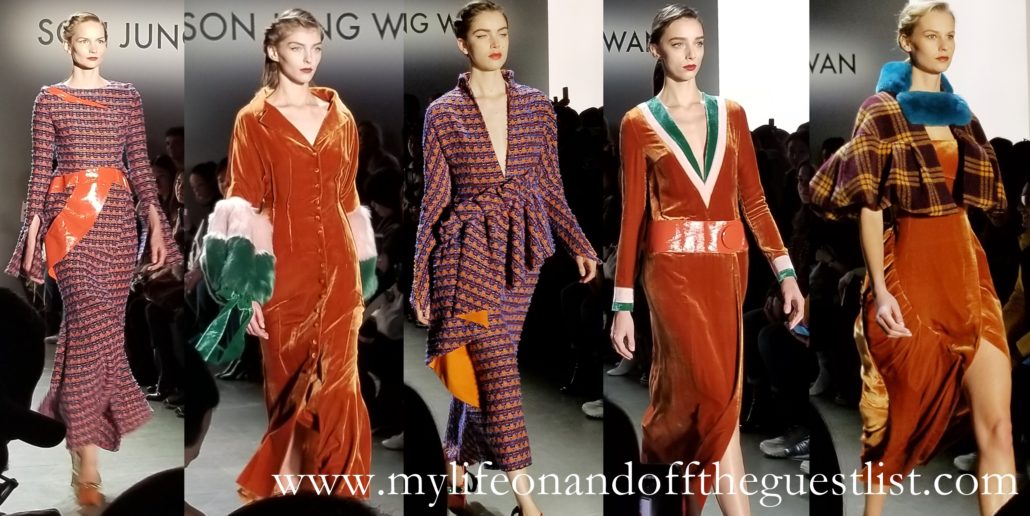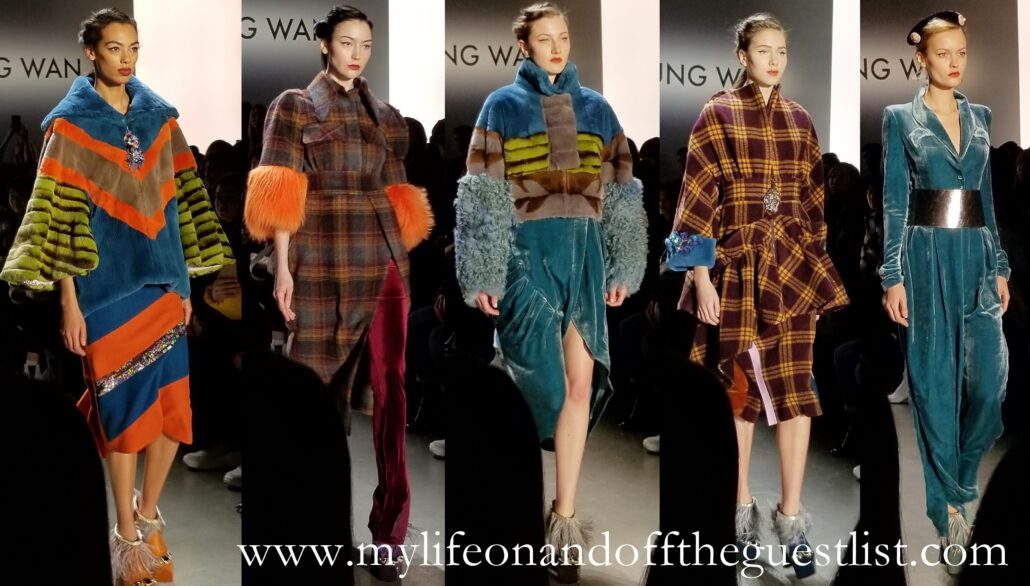 The Son Jung Wan Fall-Winter 2019 collection featured mixed faux fur, bold prints, sequins, velvet, ruffles, and embroideries in the bold colors to create a romantic mood full of playfulness. The color palette boasted a combination of bold, dark, and pastel hues. Bold, striking colors included Orange Pepper, Placid Blue, Sulphur, and Spring Crocus; light pastel colors included Harbor Gray and Potpourri; the addition of dark colors such as Adobe, Windsor Wine, and Peacock created a uniqueness to the visual feast that was the collection.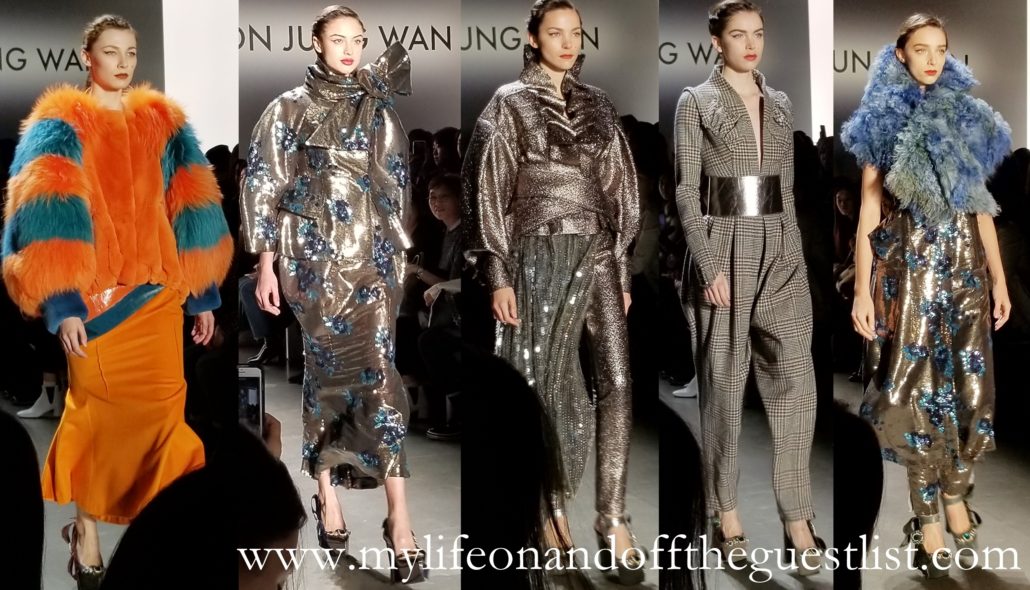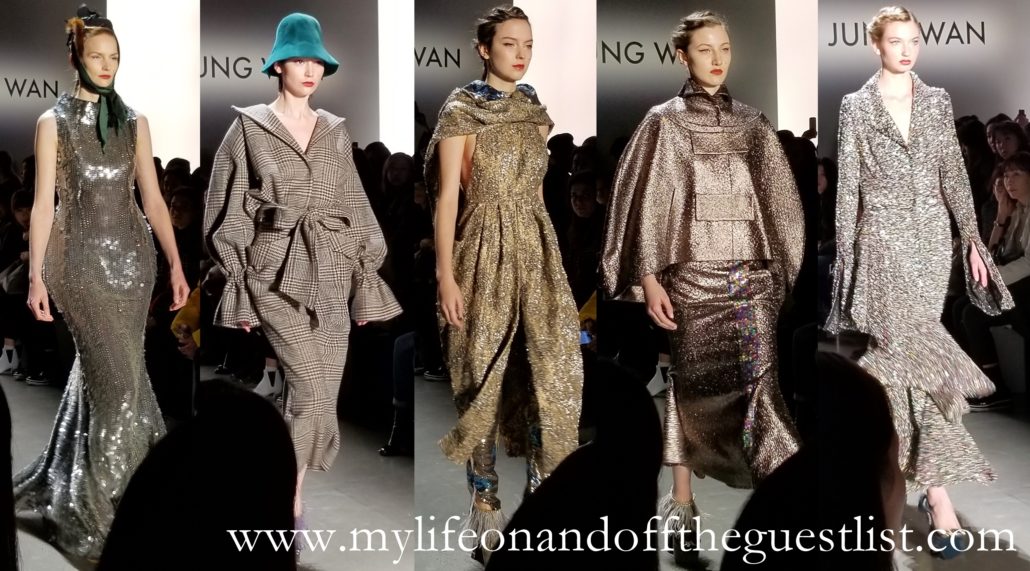 For fall/winter Son Jung Wan fully embraces the idea of romance, with an emphasis on softness and a futuristic touch. A lot of emphases was placed on the mixing and matching of different fabrications and colors. The idea was to illustrate and perfectly capture the retro feel, which of course, the collection does.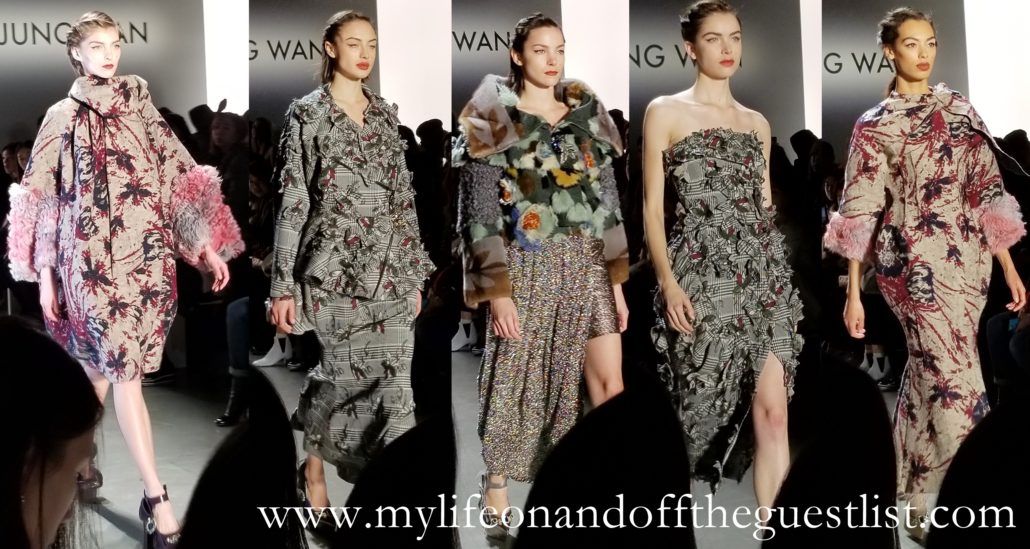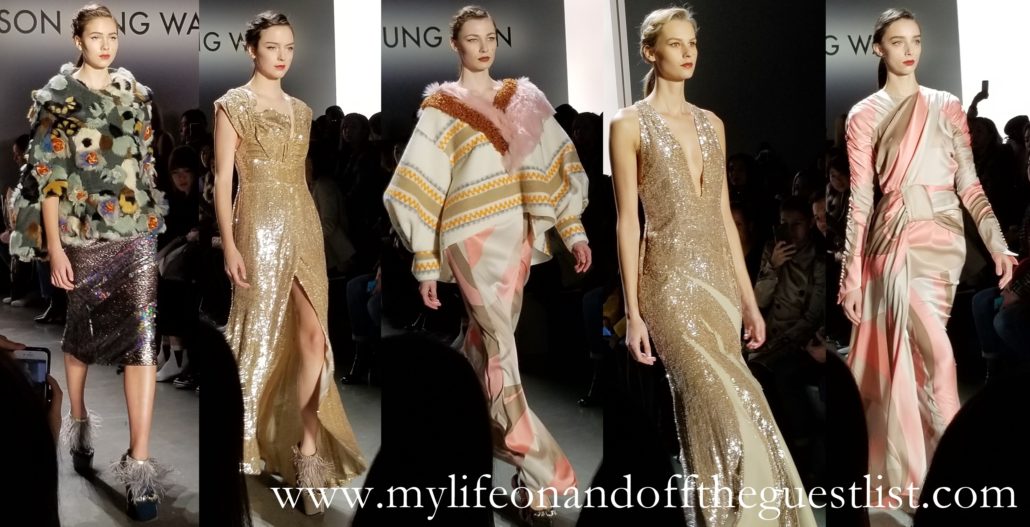 For Son Jung Wan, the fabrics alone weren't the only important factor. Placement and juxtaposition of the different fabrics to create unique pieces was a driving force the looks. Fabrications used in the collection include faux fur, checkered prints, flower prints, embroidered fabric, sequins, and velvet.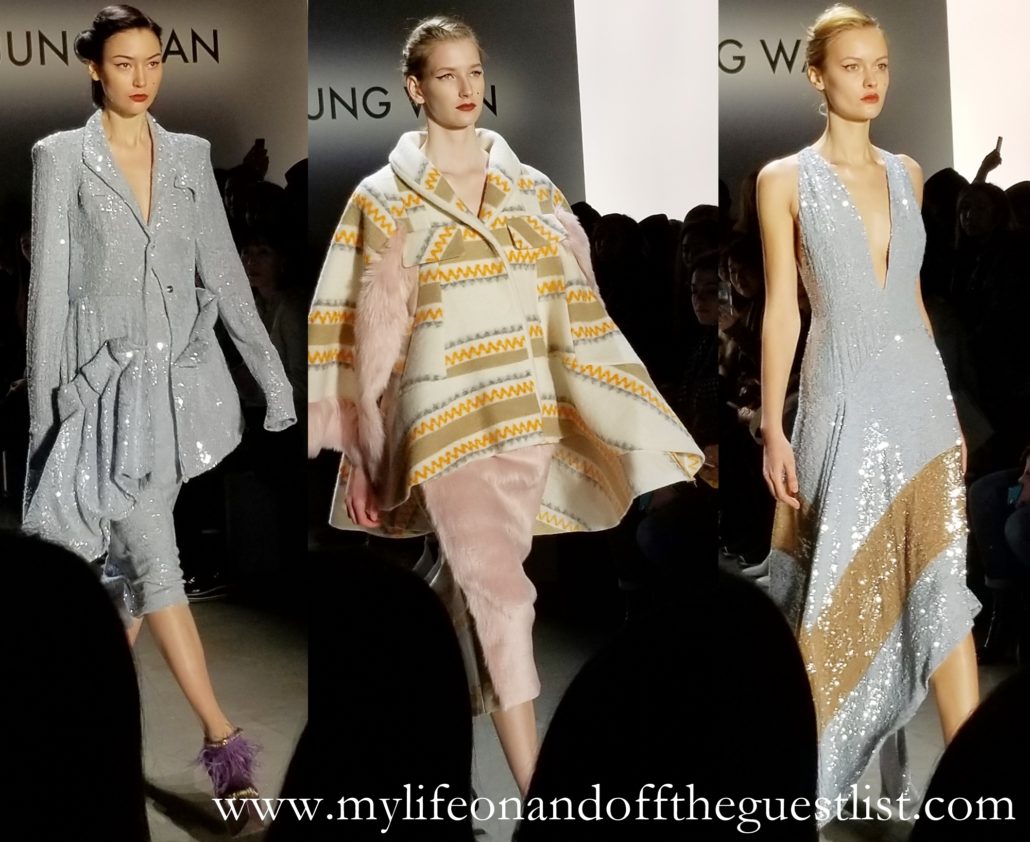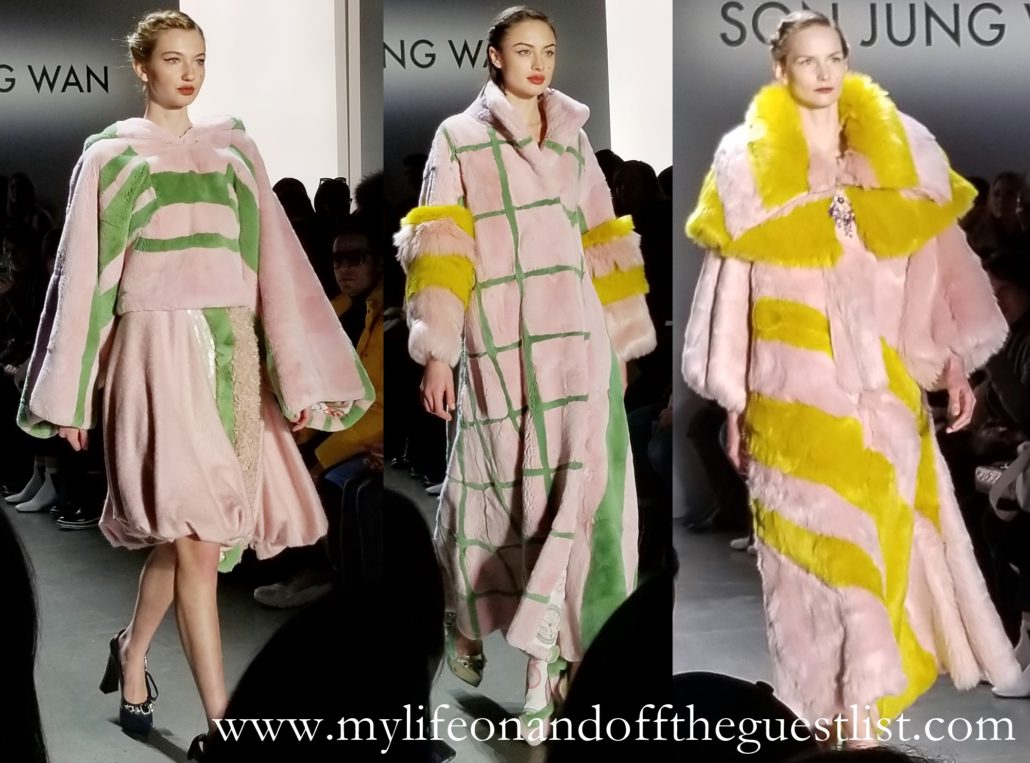 We applaud Son Jung Wan for bringing romance back to fashion and her use of exaggerated silhouettes and bold colors. We'd love to hear your thoughts on the inspiring Son Jung Wan Fall-Winter 2019 collection. What do you think of her bold color palette or her mixing and matching of materials? Share your thoughts in the comments below.