As we look outside our windows at more snow, the promise of an early spring is looking more an more like a wish than reality. It looks like the brutal cold and skin-drying winter weather may be with us for a while, are you prepared? Of course, if we do get an early spring, we have other dilemmas to deal with. There are the effects of seasonal transitions on the skin and of course losing an hour of beauty sleep because of Daylight Savings Time. To combat these issues, we present the following Glo Skin Beauty products to get your skin ready for spring.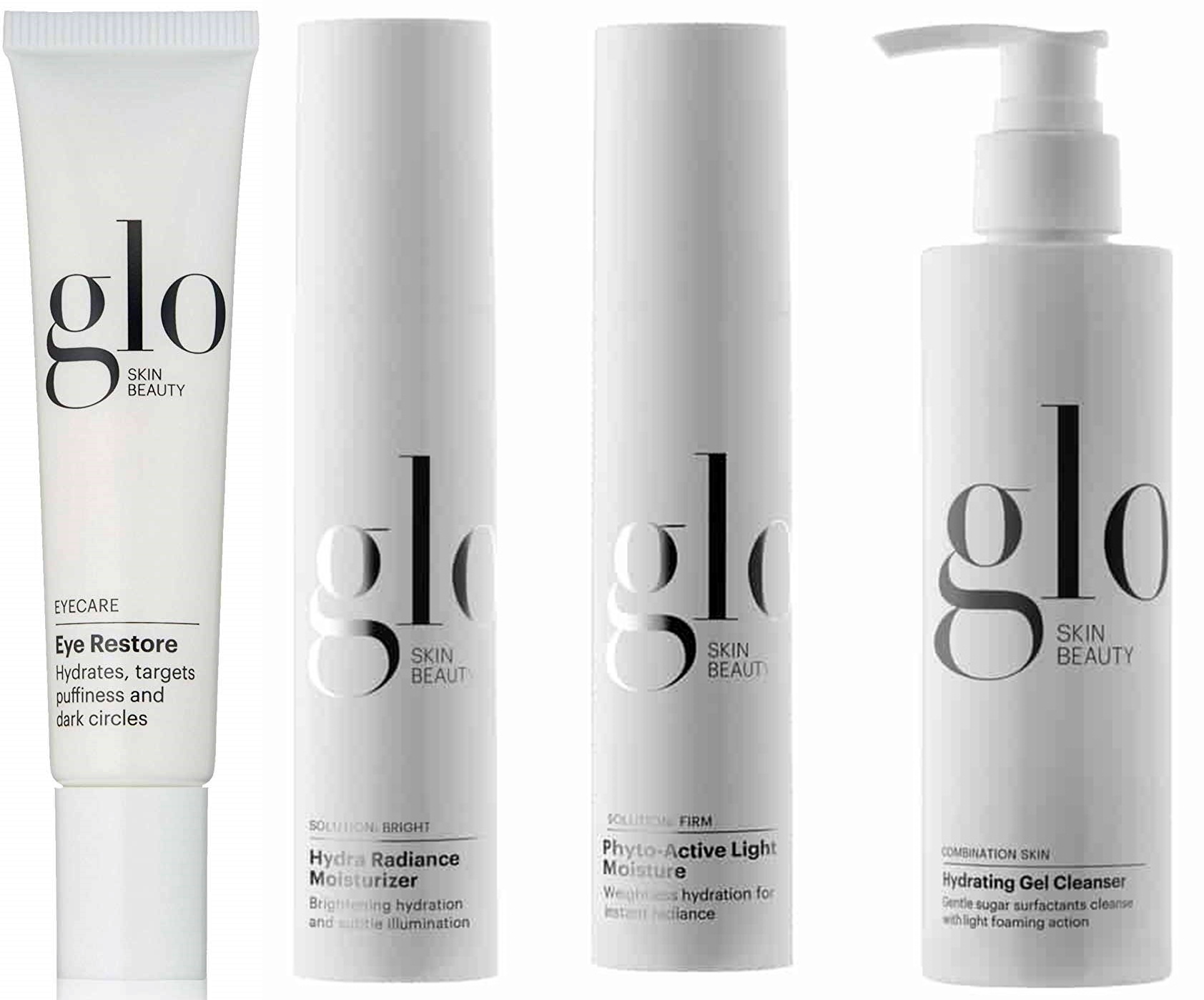 Glo Skin Beauty Eye Restore, $44.00
This antioxidant-rich formula is infused with skin-strengthening peptides and nourishing vitamins to hydrate and revive the look of delicate tissue around the eyes. Eye Restore helps diminish the appearance of fine lines, dark circles, and puffiness.
Glo Skin Beauty Hydra Radiance Moisturizer, $78.00
Hydra-Radiance Moisturizer targets a brighter, smoother and even looking complexion. All thanks to a concentrated blend of botanical brighteners, Vitamin C and gentle smoothing agents. It's lightweight hydration and subtle illumination help promote and restore your skin's natural radiance, making it ideal for those with hyperpigmentation concerns
Glo Skin Beauty Phyto-Active Light Moisture, $72.00
Phyto-Active Light Moisture is the daily moisturizer you've been searching for. Featuring plant cell technology to support skin's natural defense, this weightless moisturizer glides on like silk. It also absorbs quickly for instant balance and radiance. Thanks to its Phyto-Active formulas that feature plant stem cell technology to harness nature's regenerative properties. The age-defying actives found in this moisturizer delivers firming, reparative and antioxidant benefits to promote healthy skin cells and reduce the appearance of wrinkles. Those in search of more anti-aging products for their skincare arsenal may want to consider giving CBD Lotion a try to see how it benefits their skin and overall appearance.
Glo Skin Beauty Hydrating Gel Cleanser, $34.00
Formulated with ingredients to cleanse, hydrate and brighten the skin with light foaming action. This gentle yet effective formula helps maintain combination skin's delicate moisture balance while providing multiple benefits; thoroughly cleanses, nourishes the skin and encourages light exfoliation for a softer, radiant complexion.
To get your skin ready for spring, purchase these wonderful products on www.gloskinbeauty.com and www.amazon.com.