Calling all "good girls". What better time than International Woman's Day to introduce a fragrance inspired by strong women that celebrates female empowerment. Say hello to Carolina Herrera's latest addition to the Good Girl EDP family, Good Girl Légère Eau de Parfum. Légère (which means Light) pays homage to women's alegría de vivir (the happiness of life) and invites all women to be who we want to be and embrace all the roles we want.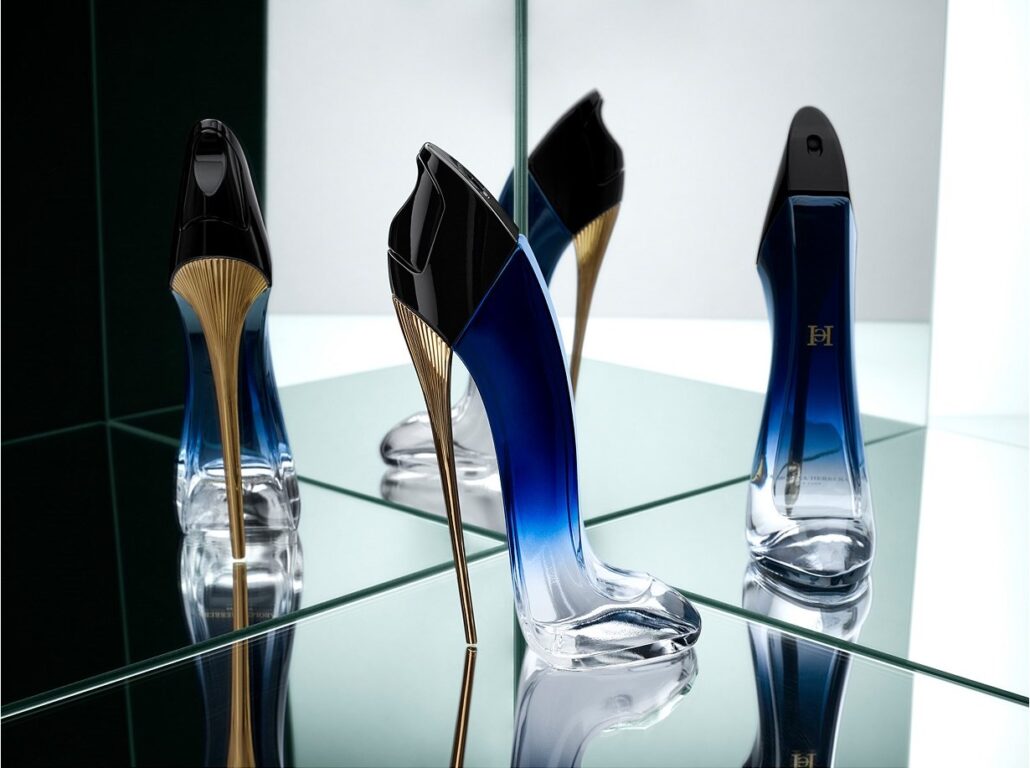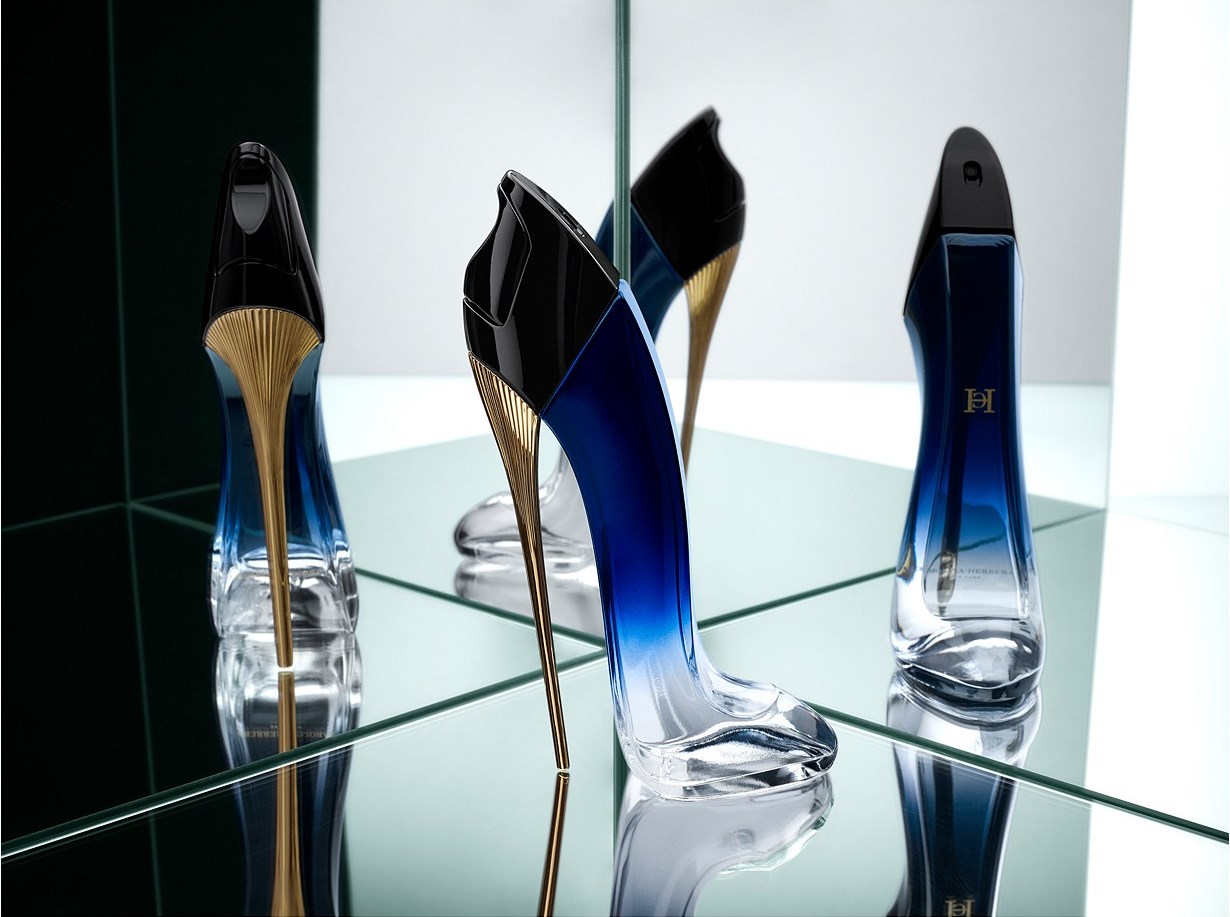 Good Girl Légère Eau de Parfum invites all to have fun, a little bit naughty, and a lot outspoken. Built upon the eloquent pair of Tonka and Jasmine, Good Girl Légère combines notes of Wood (Sandalwood) with flowers (Ylang Ylang and Jasmine) and a hint of sweetness. The combination of  Sandalwood, Ylang Ylang, and Jasmine is a sophisticated tour de force that communicates glamour and female empowerment. Even the textures speak: Crystallized Absolut Tonka, a sugary textured and sensual desert made of sweetened milk, wraps and embraces the other ingredients for an innovative and sophisticated fragrance. Good Girl Légère Eau de Parfum speaks of a modern femme fatale who dares to play.
"The radiance of this fragrance opens like a flower and resonates day and night. It does not impose, it adapts to women's chameleonic personality. It pays tribute to daring and strong woman. Légère (light) is not a synonym for fresh here, EDP Légère is as intense as the previous one. The quality of the raw material is high and the permanence on the skin, really long", describes Louise Turner, the perfumer.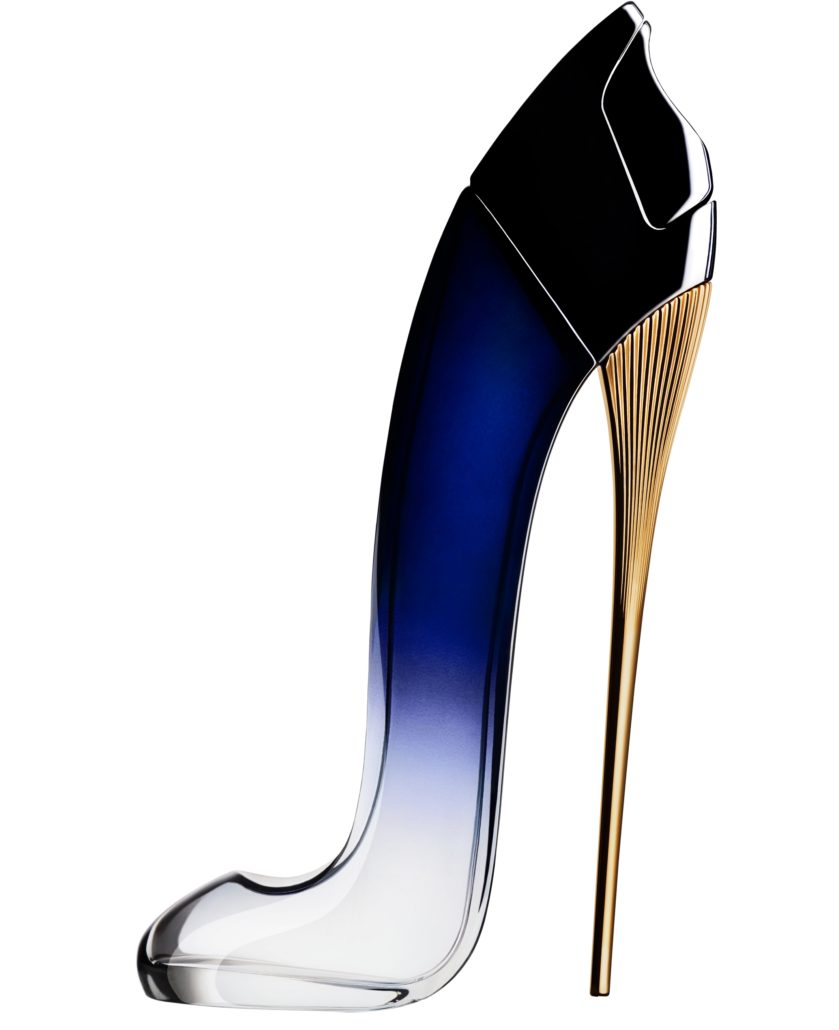 Good Girl's unforgettable stiletto is back with Légère housed in a stunning black-lacquered bottle with a ribbed-gold heel; this time with gradient glass that shifts from midnight blue to transparent.
"We wanted an object, not a bottle, and what more power is there but being in a heel? The system took four years and 600 tests to perfect, for this new flacon, we have needed a hundred more", explains Carolina Herrera de Baez, creative director of Carolina Herrera Fragrances. The color was a challenge: midnight blue on top and transparent at the bottom. The shoe, the symbol of female power, has captivated the public: "A girl has never enough shoes. If they tell you you have too many, stop talking to them," recommends Carolina Herrera.
Good Girl Légère Eau de Parfum comes in three sizes: 2.7 oz ($117.00), 1.7 oz ($94.00), and 1 oz ($68.00); all available at Macy's and www.macys.com.